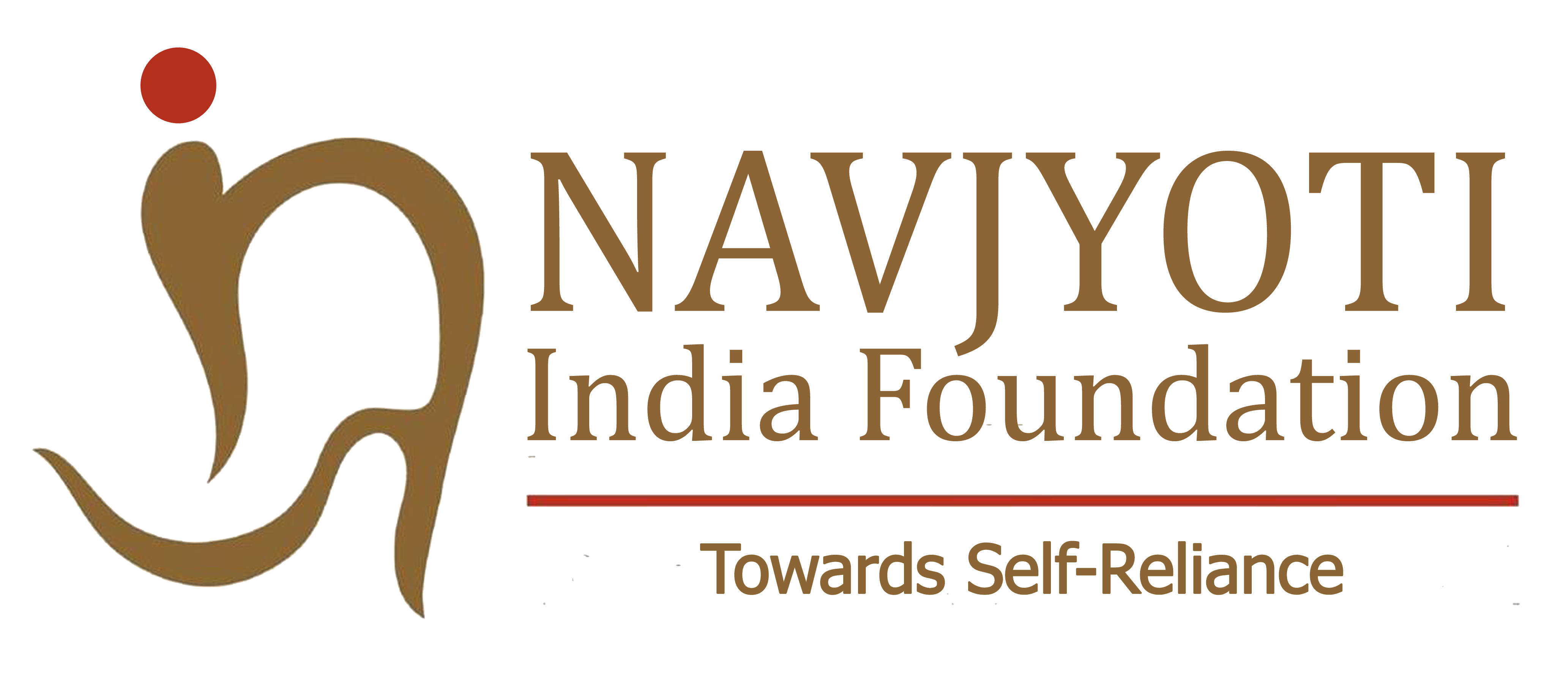 Navjyoti India Foundation is a registered non-profit organization that was founded in the year 1988 by Dr. Kiran Bedi (first Indian Woman IPS Officer) and 15 other like-minded officials of Delhi Police, as a result of the inextricable link that existed between crime and drugs.
More than 25 years ago few of police officers (cops) came together to form a Foundation called Navjyoti India Foundation. It provided primary schooling to the absolutely poor children, who if not persuaded would have been happy being beggars or rag pickers or even pick pockets and small burglars. For they were drug pushing for their mothers whose only source of livelihood was drug peddling.
Using the power of policing for larger good, drug addicts were sent to our own run treatment centers. Besides organizing schooling for children, vocational training for women was set-up to wean them away from a life cycle of crime. All this worked and crime came under check.
Navjyoti India Foundation kept growing in its Causes, and added more programs for a larger reach. Alongside it provided missionary employment to hundreds from within the community itself.
Over the last 27 years, Navjyoti has been working relentlessly to bring about qualitative behavioral change and has impacted thousands of lives across urban and rural geographies. Its bottom-up approach of inclusive development has changes lives of many and has led the path in sustainable development.
Sponsor a child today!
Just Navjyoti Sponsorship Form to fill this form and send to poonam@indoindians.com or fax to +62215228824
Website: www.navjyoti.org.in
If you hold an Indian Passport then you may kindly send through your NRO accounts held in India. The bank details are as follows:
YES BANK ACCOUNT DETAILS
Account Number – 038794600000218
Name – NAVJYOTI INDIA FOUNDATION
Branch Address – Ground Floor, Plot No.9, Block –E1, Sector- 7, Rohini, New Delhi-110085
RTGS/NEFT Code – YESB0000387
MICR Code – 110532063
Account Type- Savings
AXIS BANK ACCOUNT DETAILS
Account Number- 431010100129763
Account Name- NAVJYOTI INDIA FOUNDATION
Branch Location- 13-15, GROUND FLOOR, D-MALL, SECTOR-10, ROHINI, DELHI 110085
MICR Code- 110211045
RTGS/NEFT Code- UTIB0000431
Account Type- Savings
FCRA Account (If only you are holding foreign passport – need passport copy all info sides, Contribution amount, contact number, purpose and Country of Remitter – 1 day before you would transfer the contribution)
Bank Name: CITIBANK N.A.
Account Holder's Name: NAVJYOTI INDIA FOUNDATION
Account Number: 0414434002
Swift Code: CITIINBX
Branch Address: 3rd Floor, Jeevan Bharti Building, 124 Connaught Circus, New Delhi 110001