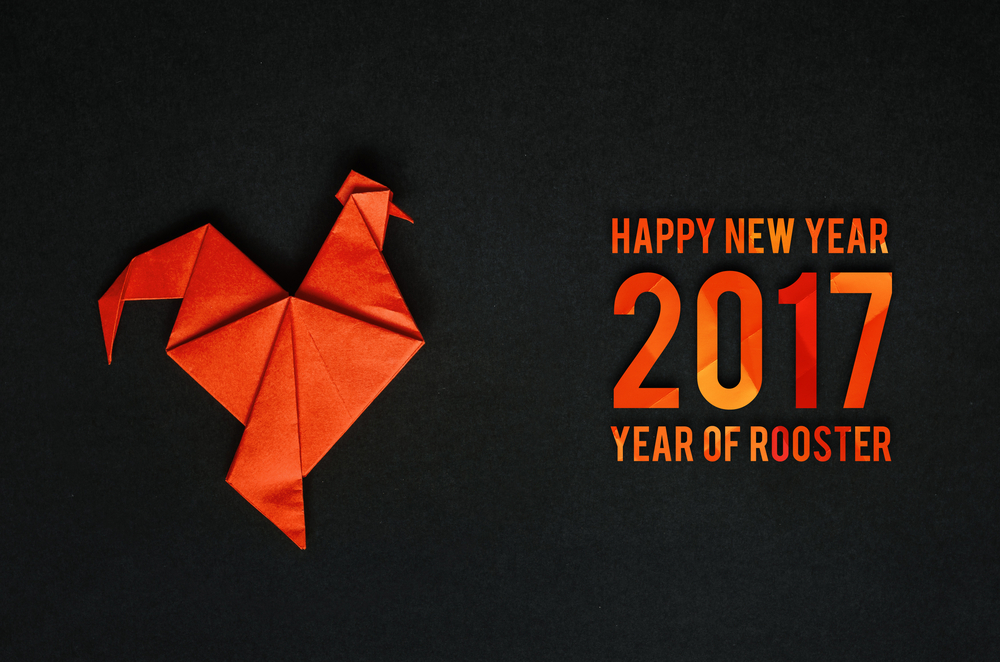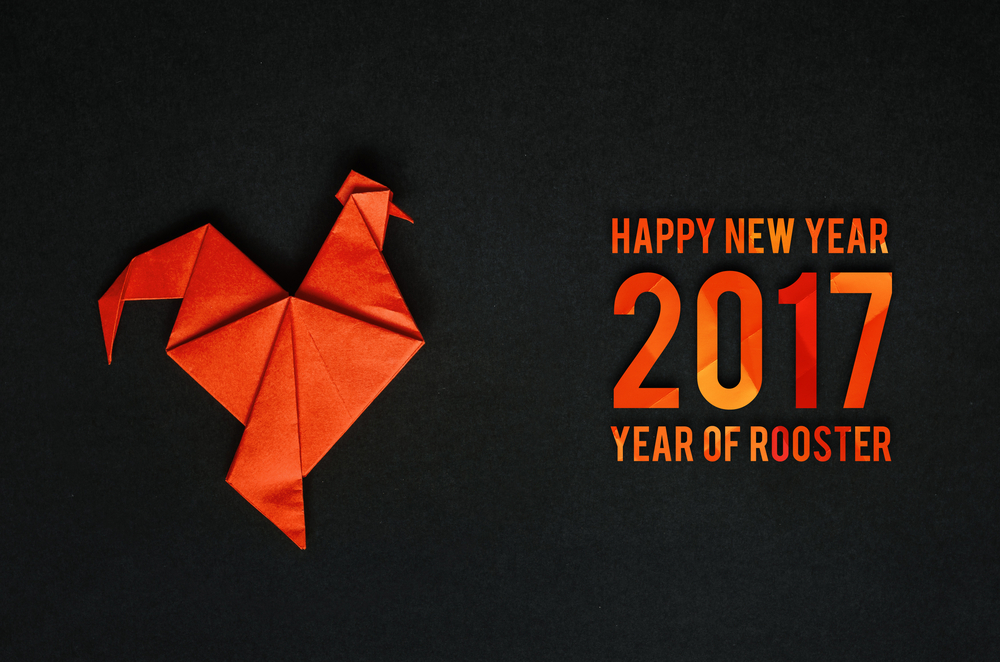 How's your luck in this Red Rooster Year?
Rabbit (born in 1941, 1953, 1965, 1977, 1989)
There will be ups and downs for Rabbit in 2017.
Love: either you are married or single, happiness is waiting for you. You will have a lively social life this year, so if you are looking for a romantic partner, expand your circle of friends and see if you can find a match there.
Career: You will have great challenges like suffering a financial problem, stagnated development of company, and harder work but less earning. It is better to stay in your job this year to stabilize your career situation.
Health: Emotional changes, irritability and work pressure seem to waiting for you this year. These are leading to other mental problems such as insomnia and depression, so you need to adjust your mental state properly.
Wealth: Although you have high chances to improve your income, you need to be careful because you will need to control your impulses if you want to stabilize your financial situation.
Dragon (born in 1928, 1940, 1952, 1964, 1976, 1988)
This year, don't lose sight of your goals, as there will be some challenges coming on your way in different aspects of your life. Even if you must face a failure, take it as a learning experience.
Love: You will be more talkative this year, and thus make it a lot easier for you to make friends than it might have been in previous years. You also might even be able to repair any lost bonds with old acquaintances.
Career: Your workload seems to be heavier than previous years. Since you will be more sociable this year, use it as an opportunity to take as many inputs as you can from your colleagues and coworkers to develop your work.
Health: Your energy levels will have their ups and downs this year, so make sure to exercise when you feel full of energy. Watch your diet, manage your stress, and thus you can pace yourself this year in all matters of your life.
Wealth: It is likely that you will make more money this year because of your people skills. Make sure that you spend your money well, pay off any debts and spare your money for rainy days before you spend it on frivolous things.
Snake (born in 1941, 1953, 1965, 1977, 1989)
Your emotions will rule your year. Make sure that you do not only choose pleasure above all else.
Love: 2017 is a good time for love relationship. It can be said that the range of choosing the right one this year will reach the maximum. If you trust your feelings and act on your instincts, then you are likely to get a new love partner. And if you are currently in a relationship, then things are about to get a lot more passionate this year.
Career: You are bound to be more focused at work this year. Although this can make your work-life seems boring, but at the same time you are going to accomplish more than you usually would.
Health: It is suggested to pay more attention to safety and take protective measures while climbing, surfing, and any other outdoor activities. Also, you should beware of the recurrence of old troubles, take medical check periodically and protect the injured parts carefully.
Wealth: You need to be careful with money this year, as your luck in wealth seems to have a decline. However, you will have enough money for daily expenditures and paying debts—however it is predicted that you will not be able to spare money for splurging, traveling, or any other purpose.
Horse (born in 1942, 1954, 1966, 1978, 1990)
This is rather a straight-forward and unchanging year. This is a time to get all your affairs in order and to take control of your life.
Love: You will have a quite good luck in romantic relationship. If you are married or in a committed relationship, you should pay more attention to your relationship to prevent crisis caused by accumulated problems.
Career: Your work life will be unstable this year. Always be prepared for unexpected changes in your career.
Health: Your carefree attitude may affect your physical form and energy during this year. You also need to be careful with old illness, check regularly to prevent it from recurrence.
Wealth: In general, your finance will be stable. However, do not be impulsive when it comes to purchasing large assets like car or house.
Sheep (born in 1931, 1943, 1955, 1967, 1979, 1991)
2017 is a busy year for you. You will do a lot more activities than the previous year. Don't worry, you will be able to pace yourself and manage to do all of your plans.
Love: You will have the opportunity to find someone this year. It is important that you don't put too much pressure on your potential partner. Good news for you who are already in a committed relationship, as it is predicted that you will have more romantic relationship with your partner this year.
Career: You will need to work extra hard if you want to get ahead in your career. Sharpen your skills this year and prove that you can always improve. On the better side, it seems that your projects initiated in previous years are beginning to bear fruit.
Health: You will be doing a lot of different activities this year, and you will be probe to short temper and stress. The right thing to do is to use your energy while you have it, but do not push yourself when you are feeling down.
Wealth: Keep track of your finances this year. As you are working harder, you will be also earning more money than usual. However, make sure that you still manage to save your money and plan ahead for rainy days.
Monkey (born in 1944, 1956, 1968, 1980, 1992)
Your horoscope asks you to make sure that you keep yourself flexible this year. Being flexible will make your year more interesting in general.
Love: You are likely to reach a stable level in your relationships, whether it's friendly or romantic. However, it seems that you will face a bit difficulty in finding long-term partners. If this happens, it is wise to concentrate on your career instead.
Career: This is a good year for you to explore your talent and creativity more in your workplace. Build a closer relationship with your coworkers and supervisors, as it can actually increase your chance of getting a raise or promotion.
Health: You may want to try alternative healing that can help you relax your mind. Your busy work, social, and personal life seem will affect your emotional stability and potentially make you ill. Manage your stress is very important!
Wealth: It is quite possible for you to earn multiple incomes from activities outside your career. You may need your money later in the year for bigger purpose, so it is important to keep your eyes on your finance carefully.
A New Year means a New You, so you have to be better than the previous years. These 2017 Chinese horoscope predictions are just predictions; they do not necessarily determine your future luck. The most important thing is to do well and be a good person in every aspect of your life, then luck will come your way effortlessly.