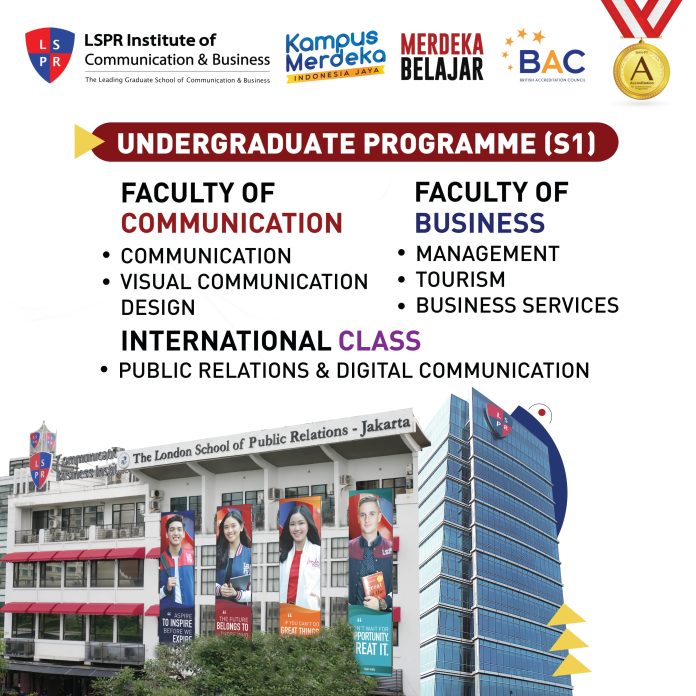 #LETSJOINLSPR
Embrace your Bright Future by studying at LSPR, we offer Undergraduate Program where you can choose one of these 3 methods:
Offline learning,
Online learning, and
Blended learning.
Don't stop there because at LSPR you can continue to pursue your Master Degree at LSPR Postgraduate Program.
And if you are interested to take the Public Relations & Digital Communication taught in 100% English, then the Undergraduate Program (offline learning) will accommodate your needs in LSPR International Class, where you will not only experience a more International environment to enhance your English skill intensively but also you will learn different style of studying with our expert lecturers.
Also in International class, you will learn from guest lecturers of our partner university, experience the international workshop at Bali, and other special programs that only applied at International class.
So what are you waiting for? Take a chance to study at LSPR right now and start the journey to your successful & bright future.
Further info:
Undergraduate program 0212512277 (Jakarta) / 02182691718 (Bekasi)
Postgraduate program  021-5708123 (S2) or you can WhatsApp us at 081717171992