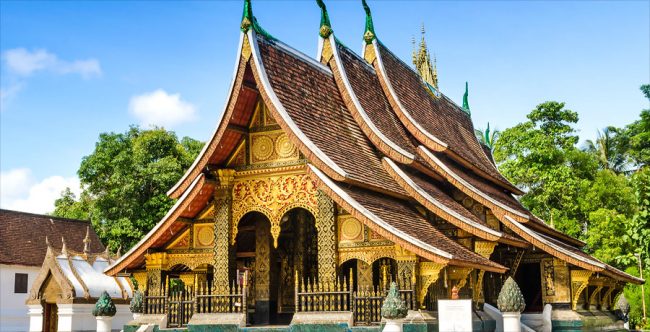 Laos is way off the much travelled roads in Southeast Asia. Despite being a landlocked small country, Laos has many remarkable things to see and do. Unspoiled landscapes with the snaking Mekong River lead to the mysterious Plain of Jars, fascinating temples, brooding jungles, limestone cliffs, and wonderful waterfalls. Add to this the remarkable cuisine as well as warmth of local hospitality – cultural roller coaster to ride.
For an extra adventurous trip, plan a village stay experience for a 'back-in-time' nostalgia.
Here is our list of 5 top things to do in Laos:
Explore Night Market of Luang Prabang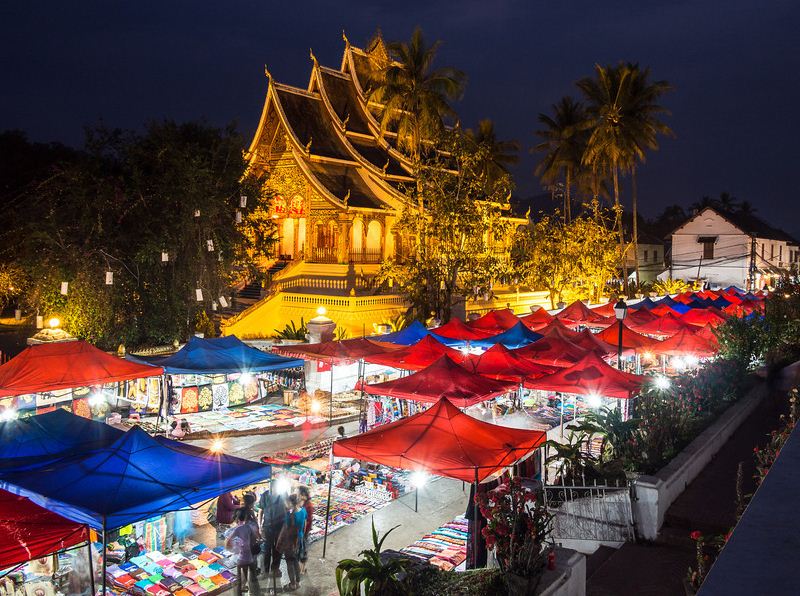 Luang Prabang is unarguably the heart of Laos and has been recognised as a UNESCO World Heritage Site. It was formerly the capital city of Laos. At the night market enjoy a never-ending culinary journey from the street side food vendors to restaurant! You may stumble upon things you may have never encountered earlier. Rice vodka even snake included, exquisite handmade scarves, local Laos coffee are mementos to bring home.
The Peak of Phou Si and Viewpoint of Nong Khiaw/Ban Sop Houn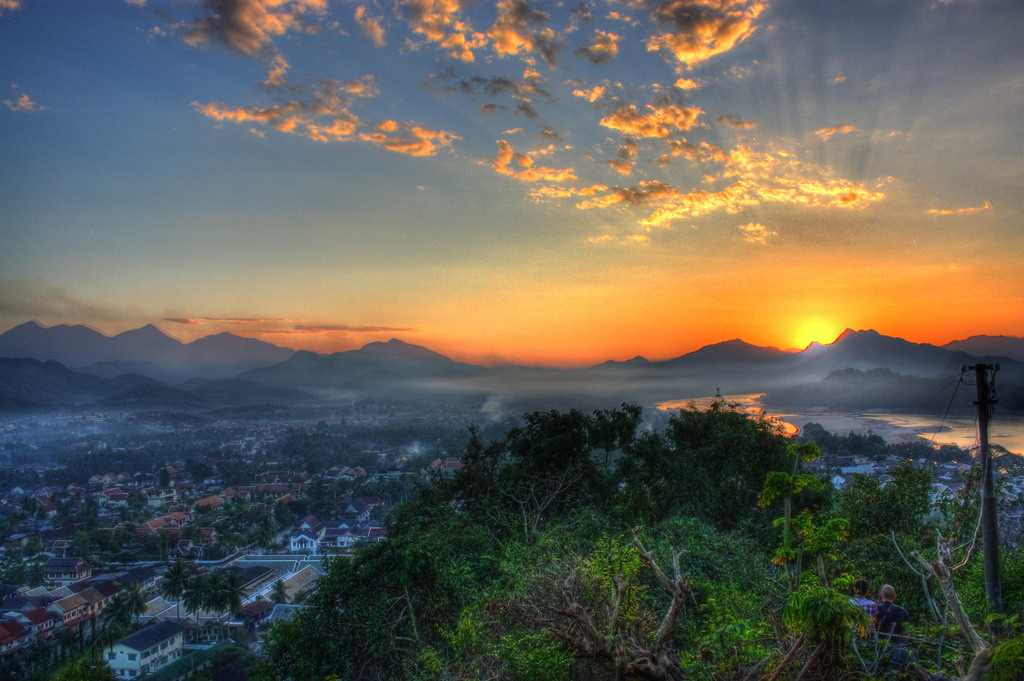 The hiking activity involves 298 steps to the peak of Phou Si hills. Against the backdrop of enchanted panoramas are the standing Buddha statues.  Feast your eyes and the camera lens to the stunning sights of Luang Prabang and the Mekong River from hills' peak. The sunrise and sunset are spectacular with diverse shades of sky from orange glow to blue or black. A breathtaking of lush green mountains view interspersed with the murky river from viewpoint Nong Khiaw/Ban Sop Houn awaits you as you climb or hike up the spot.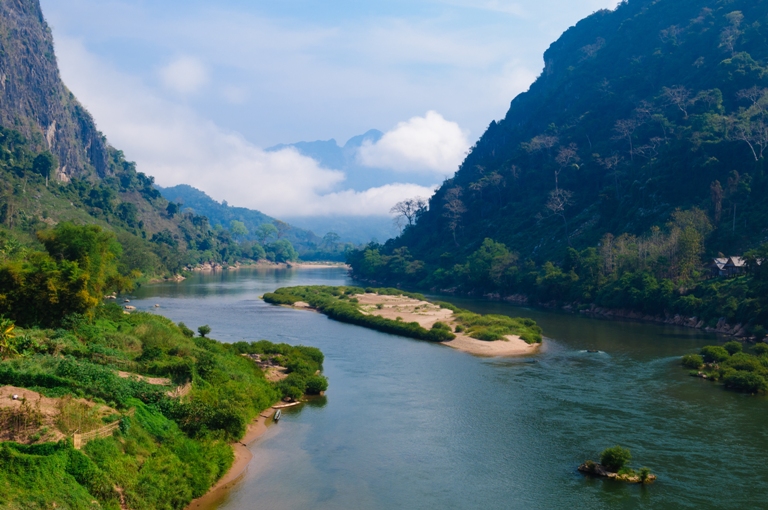 Plan A Temple Tour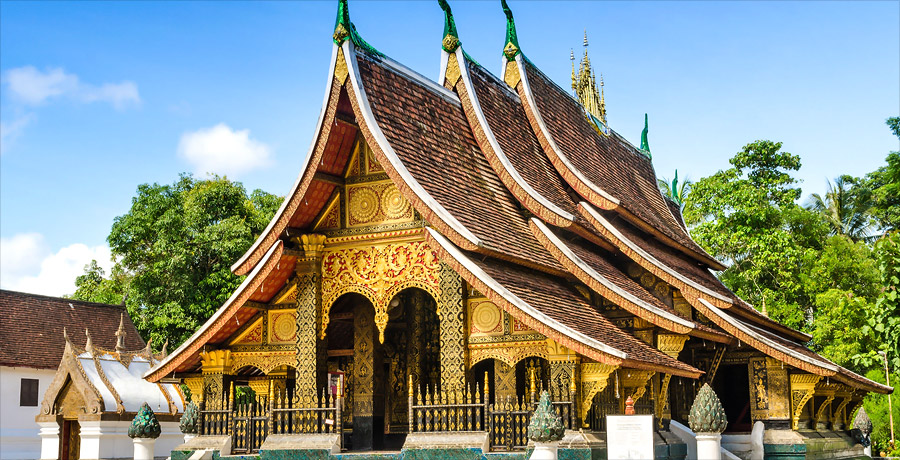 Similar to nearly all Asian countries, Laos has no shortage of temples. Escape the tourist hordes to appreciate their magnificent and distinctive architecture. Visit the Golden City Temple (Wat Xieng Thong), located in the old quarter of Luang Prabang to hear monks at a prayer.
Watch the Alms Giving Ceremony procession, held on the main street near Wat Xieng Thong. An absolutely moving experience to witness hundreds of monks receive offerings from locals then handing it out to poor residents who sit along the pavement. Be careful to not take photos unless you already ask for permission. Go for a boat ride down the Mekong River and hike to the top of hills to enjoy a pleasant Wat Phu and mountain scenery.
Journey To The Underground River Caves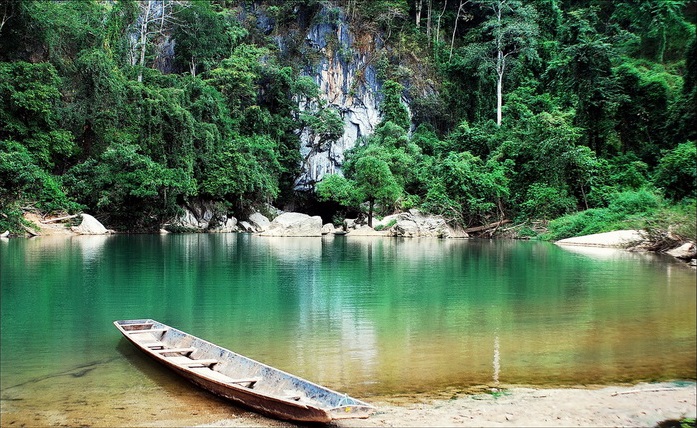 Kong Lor Cave is located in Khammouane Khast National Protected Area. Traverse the caves as you walk over the passage way and take a boat trip to explore pitch black cave with flashlights. Shout out loud if you find spiders, bats even snakes! On the other side of caves you are able to jump off the cliff and swim in the river.
The Enigmatic Plain of Jars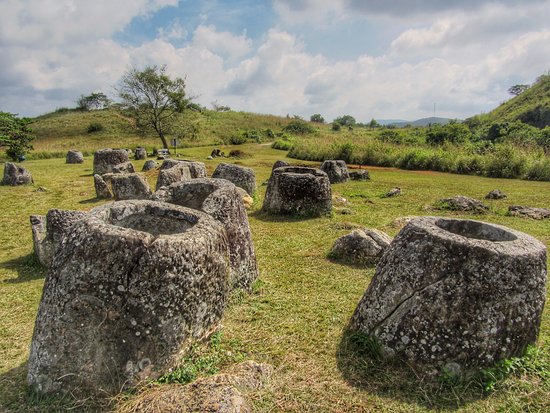 The Plain of Jars is situated in a broad area around Phonsavan, dotted with hundreds of stone jars, near the main town of Xieng Khouang Province. This mysterious and wholly enigmatic attraction in Laos, with the jars were carved from sandstone and granite in different sizes from very tiny shape to the heights of 3.5 meters and are about 2,000 years old. Some believe that the stones jars were carved to store rice wine while others believe its function was to store corpses.
Visit the three most famous jar sites named Site 1, 2 and 3. These have been cleared of UXO (unexploded ordinance) or bombs and mines, left over from the Vietnam War. As a tourist, you are advised to walk only on known routes as a number of bombs and mines still remain. Regardless of its bleak historical past, the farmlands and villages are really picturesque.