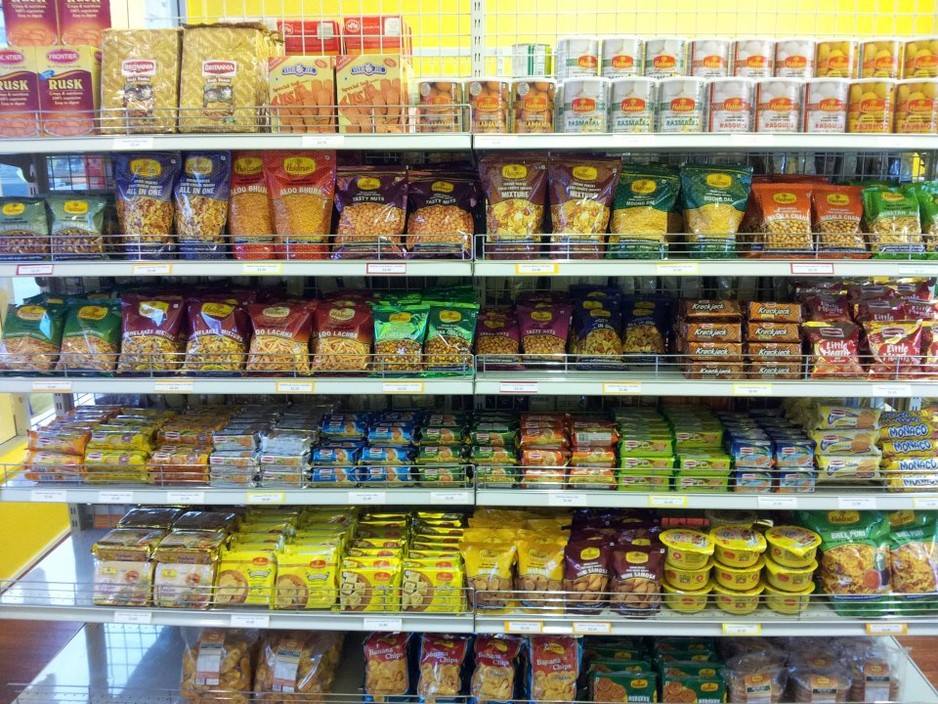 Indian groceries are an integral part of every Indian household overseas. Easy access to food quality and fair priced groceries in a foreign country can add substantially to comfort in living overseas. This is especially true for the vegetarians.
We are indeed fortunate to have an abundant fruit and vegetable supply in Indonesia. For the other groceries and daily use food items such as lentils, atta, spices, pickles, snacks etc there are a growing number of Indian grocery stores over the last 15 years. Prior to this it was really difficult and one had to either carry from India or Singapore.
In a recent survey to find out the best Indian grocery store in Jakarta, we asked our friends and followers on Facebook for their feedback and experiences. One of the tips was to always check the expiry date on good purchased.
Do send us an email at webmaster@indoindians.com for any other additions/feedback/comments
Most of the respondents chose Mustafa in Sunter as their favorite store.
Address: Jl. Danau Agung 2 Blok D6 No. 17 (opposite old Hermina Hospital)
Tel: +62 21 65837572, +62 21 65837573, WA: +62 856 8664369
Sri Murugan Store in TKC basement is highly most recommended. This is particularly for South Indian Food stuffs including drumsticks and other specialty vegetables.
Address: Taman Kemayoran Condominium, Wisma Aster Lantai Dasar C-03, Jl. Puma 1, RT 13/RW 6, Jakarta 10630
Tel: +62 21 65850484, WA: +62 857-1919-5679
Sri Murugan Taman Rasuna
Address: Taman Rasuna Apartement, Tower 12, LG floor,  Jl. H.R. Rasuna Said, Jakarta 12920
WA: +62 858 17337778
Web: http://www.srimurugantrading.com/indonesia-address.html
Swastik Taman Rasuna is appreciated by the residents in Taman Rasuna for the helpful service and easy accessibility to the groceries.
Address: Lower Ground (LG), Tower 10, Taman Rasuna Apartment, Jalan Epicentrum Boulevard Timur, RT 16/RW 1, Jakarta 12960
Phone : +62 21 93966558, WA: +62 815-7473-7373
Web and Email: https://www.facebook.com/swastikmart99/ & mail@swastikmart.com
Swastik Mart
Adress: UKM 5, Next Giant Super market, Mediterania Palace, Opp. TKC, Kemayoran
Tel: +62 815 1111 7811
Roti Buana Indian and Arabic Mart
Address: Taman Rasuna Tower 17th, 5th floor RT 16/RW 1, Menteng Atas, Setiabudi, Jakarta 12960
Tel: +62 21 22837303, 085813994313
Web: https://www.facebook.com/rotibuanamart
Barat Indian Grocery
Address: Blok D-1 Unit 11C, Jl. Sunter Garden Raya, Sunter Podomoro, Sunter Agung, Tanjung Priok, RT 10/RW 11, Jakarta 14350
Tel: (021) 93827345
Maharani Kemang
Address: Jl. Kemang Raya (No 34), Jakarta Selatan, DKI Jakarta, Indonesia or Jl. Kemang Raya No. 78B, RT 2/RW 2, Bangka, Mampang Prapatan, Jakarta 12730
Tel: +62 21 70148115, +62 21 7179 2696 or (021) 7194812
Maharani Sunter
Address: Jl. Danau Sunter Utara, Blok R No. 64, Jakarta 14350
Tel: +62 21 6504938, +62 851 00148115
Bombay Mart Simprug Indah is of great value to Indian residents there.
Address: Apartmen Simprug Indah, Jl. Nasional 12, RT 5/RW 2, Kebayoran Lama, Jakarta Selatan 12220
Tel: +62 21 29044129/ +62 858 17302087/ +62 858-1376-6093
Bombay Mart Kelapa Gading
Address: Apartemen Kondominium Kelapa Gading, Basement floor, Jl. Terusan Kelapa Gading Timur Boulevard No. 88, RT 11/RW 16, Pegangsaan Dua, Jakarta 14250
Tel: +62 21 4606630
Website: http://bombaysimprug.business.site/
Parivar Stores is also in Sunter in close proximity with Mustafa and Sagar.
Address: Jl. Danau Sunter Utara Blok R No. 64, Sunter Agung, Tanjung Priok and Jl. Blok M No. 19 (opposite Sunter Mall), Jakarta 14350
Tel: +62 21 65837888, (021) 65835024 and +62 21 6505681
Sagar Supermarket Sunter
Address: Jl. Danau Sunter Utara No. 67, Sunter Agung, Tanjung Priok,  Jakarta 14350
Tel: +62 21 6405806,  +62 816-4844-875/+62 81514702346
Web and Email: https://www.facebook.com/pg/Sagarsupermarket & sagar.jakarta@gmail.com
Shalimar Supermarket is a popular Indian restaurant or grocery store serving Indian food.
Address: Jl. Kelinci Raya No. 11, RT 1/RW 3, Pasar Baru, Sawah Besar, Jakarta 10710
Tel: +62 21 3453660, +62 21 34831081