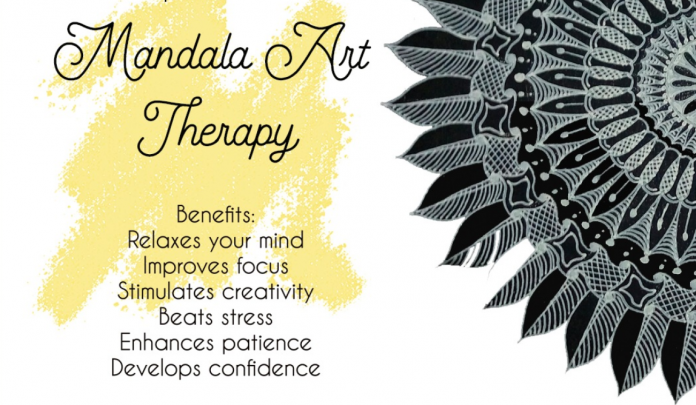 Mandala art therapy is a form of artistic process using geometric patterns in an effort to find or restore a sense of healthy mental balance. Creating a mandala can provide a pathway to meditation and centering, giving the artist a focal point to direct his or her energy and thought. The act of drawing, painting or otherwise creating a mandala can also teach essential self-soothing skills.
The word mandala comes from the ancient Sanskrit word signifying circle. The meaning of mandalas, however, extends far beyond their simple shape. Mandalas represent the wholeness of life, and the unity that exists among living beings and the world in which we all exist. They play a role within many spiritual traditions, and can be found within a variety of cultures. Mandalas are all around us; they take the form of a pattern that has a circle within a circle. Examples of Mandalas are flowers, Solar System, Milky Way Galaxy etc
The guided mandala drawing with Swati was well recieved by the participants. She was very clear in her instructions and explained the philosophy behind every stroke.
She explained that gel pens were used as it enabled the participants to focus. Also as life had no possibility to erase mistakes, so also gel pen strokes could not be erased and it was an opportunity to beautify the mistakes.
All participants finished with their individual mandalas, which they shared.
What you need:
To draw Mandala you will need Gel pens.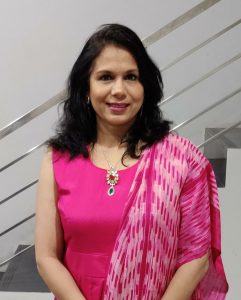 About Swati Nathani
Swati's tryst with art started at a very young age and soon turned into one of her passions. After mastering the art of oil paintings, she explored various other mediums and found her calling in creating therapeutic art. She bumped into concept of meditative art while recovering from a painful illness and hence started her journey of using art to de-stress and meditate. Swati, a self-taught doodle artist as well, has since then created a series of Mandalas using various mediums which have found homes all over the world. She strongly believes that being an artist is like being a wizard, only instead of using a wand, you use a pencil to create magic!