Meet Yulius Fang, a Professional Feng Shui expert in Indonesia. He will explain the principles of Feng Shui that we can apply in our homes and workplaces to bring harmony and prosperity.
Feng Shui literally means wind and water. The whole concept of Feng Shui is based on five elements and they are – fire, metal, earth, water. Learn how to tap good energy for bringing good luck and prosperity. Classical Feng Shui uses principles of environmental science and complex mathematical formulas to analyze exactly how the powers of the land, time and space affect individuals' finances, health, relationships, and career in any particular period. Classical Feng Shui experts use these analyses to give clients the power to harness beneficial energies while reducing negative energies.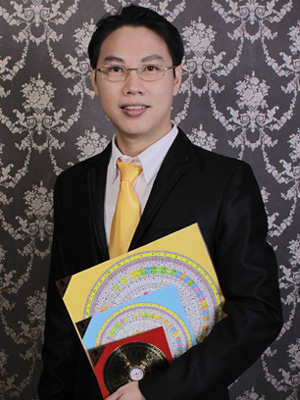 Yulius Fang is a Professional Feng Shui expert in Indonesia, as a Practitioner, Consultant and Researcher who is also has competent and expert in the field of Destiny Analysis (Bazi), Date Selection, and other Chinese Metaphysics.
His interest in Feng Shui started when he was at teenager. Since then, he uses feng shui in life challenges as a solution, with curiosity for authentic classical Feng Shui knowledge. He earned his Feng Shui degree by directly learning from some of the best Feng Shui Grand Masters from several countries, attaining high levels of certifications and competencies in the study of San He and San Yuan Feng Shui, Destiny Analysis (Bazi), Date Selection, and other Chinese Metaphysics.
He studied, researched, tested, verified, developed a complete system of Feng Shui, Bazi, Date Selection particularly for the southern hemisphere countries by using adjustment chi flow from northern hemisphere Feng Shui, this is one of his signature technique.
Yulius Fang is also the Founder and Principal Consultant of Feng Shui Consulting Indonesia (FSCI) at www.fengshui.co.id which is one of the leading Feng Shui consultancy firm in Indonesia dedicated to providing world class Classical Feng Shui, Destiny Analysis (Bazi), Date Selection and other Chinese Metaphysics consultancy services.
His scientific approach, professional, yet humble and friendly enables him to communicate with clients very well and also allowing his clients to place their trust in him. He represents a new generation of world class Feng Shui consultation, by encourage the practice of Authentic Classical Feng Shui, which is have to be logical and scientific. He emphasizes the practice of Authentic Classical Feng Shui as an art and science opposed to the New Age Modernization Feng Shui practice and placement of Feng Shui products, ornaments, statues, figurines, crystals, and talisman; across cultural, religion, beliefs, and superstitions.
The practice of Authentic Classical Feng Shui is focusing on harnessing the positive Qi from the environment as well as inside of the property to support the wealth, health and harmony aspects of the occupants. So, in applying feng shui solution, he uses the smart and contemporary approach, clean, efficient and not obvious by common people eyes yet effective. Anyone who walks inside your property will never find out that it uses Feng Shui solution. There is no selling of any form of Feng Shui products, ornaments, etc. in any of our consultation services. The focus is on the location and direction of the property as well as placement of key furniture inside the property that will have significant impact on the occupants.
Nowadays, Yulius Fang is highly sought after for his expertise in the area of residential and commercial Feng Shui, Bazi Destiny Analysis, and Date selection. He had done extensive Feng Shui audits for all types of properties, including; houses, shop Houses, apartments, condominiums, offices, retail shops, factories and MNCs. He has a wide range of clients from different age groups, nationality and careers, including young couples, executives, professionals, expatriates, businessman and CEOs. His client list includes those from Indonesia, Singapore, Australia and Malaysia. The testimonials given by his satisfied clients speaks well of his professional services.