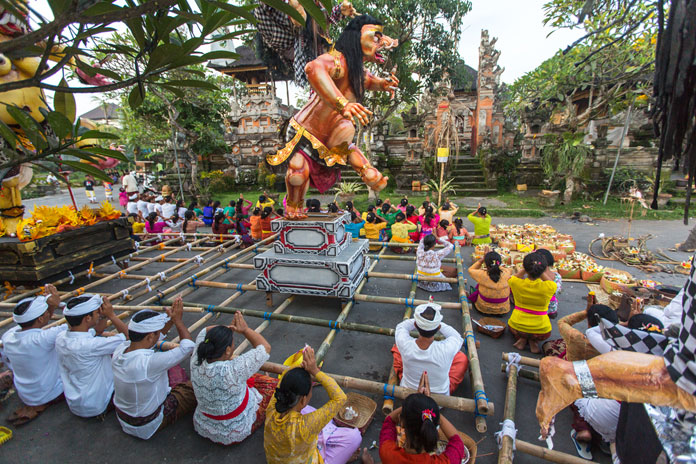 Indoindians Weekly Newsletter: SSSSSHHHH – Nyepi, Celebrating Silence in Bali
Om Swastiastu Friends,
Selamat Hari Raya Nyepi!
This New Year celebration is unique to Bali with 24 hours of Nyepi Day (Silent Day) spent in silent meditations and performing prayers. It is a day of self-control, self-reflection, and self-introspection. To reflect on your own life in order to achieve spiritual purification – the main purpose of Nyepi Day. More interesting info on Nyepi in this edition of our newsletter.
Register today for Indoindians Online Event: International Women's Day – Self-Care & Empowerment
When: Tuesday, 8th March from 12 noon Jkt | 1pm Sg | 10.30am IST
Where: Online Zoom. Register here >> 
Join our experts:
1. Dr Varkha Lachman
2. Geeta Seth
3. Sonia Lakhiani
4. Shareen Ratnani
Facilitated by
1. Jyoti Chawla
2. Poonam Sagar
Join this fun and interactive session will explore the 4 pillars of self care and wellbeing for empowerment.
Check out our NEW & IMPROVED online giftshop www.indoindianshop.com to send gifts to over 300 cities in India and to Jakarta. Order today for brighten up someone's day!
Warm regards,
Indoindians Team
WA: +62 82210008272
Indoindians Weekly Newsletter: SSSSSHHHH – Nyepi, Celebrating Silence in Bali