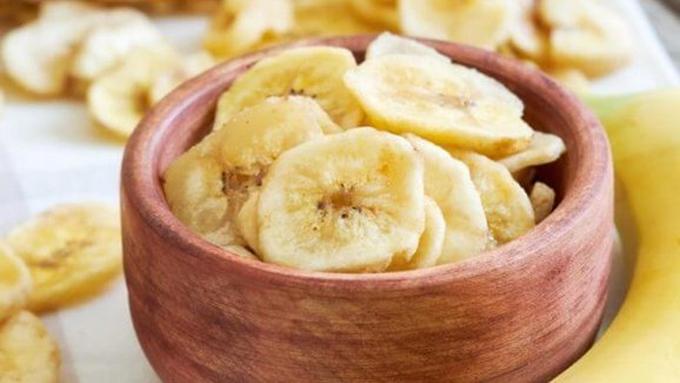 Ripe bananas are meant to taste sweet. For those who like banana crisps, you shall be delighted for these delicious fruits can be made into sweet and crunchy crisps. With just these few simple steps, you can enjoy these delicious crisps with your friends and family.
Ingredients:
10 pieces Cavendish Banana
200g granulated sugar
1tsp fine salt
1tsp lime betel
2 liters water
some frying oil
How to make banana crisps:
Peel all bananas then slice thinly the thickness of coins.
Prepare a big bowl, then pour 1L water in it.
Dissolve lime betel, mix until even.
Put in the thinly sliced bananas in the solution. Soak for at least an hour.
Prepare another big bowl. This time, drain the water and take the bananas and put into the clean bowl.
Sprinkle salt then mix everything until even.
Take a pan and heat in medium heat. Wait until the frying oil is hot.
Fry bananas until golden brown. Take it out of the pan, drain well and set aside.
Boil 1 liter of water with sugar. Mix the solution until the sugar dissolves.
Continue boiling until the sugar thickens.
Now you can put in the fried banana crisps into the sugar solution.
Continuously mix everything until all the banana crisps are covered in boiled sugar.
Take the bananas out and strain.
Serve!