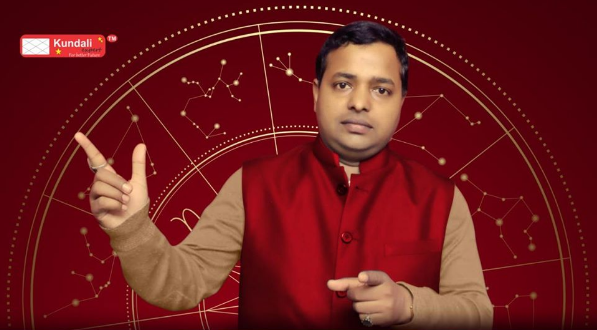 At the start of a new year, it is but natural to think about what it has in store. In India it is a common practice to create a Kundali or Life horoscope chart for a new born baby based on accurate birth date, time and place. This is based on Vedic astrology calculations to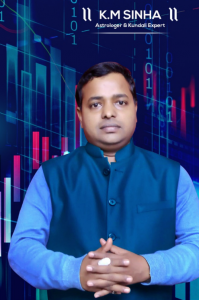 document the planets and celestial bodies that influence individual life, career, relationship, health and more.
Indoindians had the pleasure of asking a few questions of the famous Indian Vedic Astrologer and Kundali expert Shri KM Sinha. He is frequently in Indian media, making predictions for key political events (and also personal predictions ) with amazing accuracy.
He is visiting Jakarta on 1-3 February, and is available for personal consultations.
Please tell us about yourself how did you get into astrology?
I was the topper of my college (MG inter college Gorakhpur UP (India). I was going to give my IIT examination in 2001 and unfortunately met an accident and was in coma for 62 days. During this period One mahatma always came into my dream and told that Your future is something else. One day During my Kushinagar trip I met him and he guided me about Astrology. I try to rationalize my knowledge of astrology with the science background I have. Similarly I have tried to translate astrological rules into mathematical models to help me forecast events precisely and objectively.
I came to Delhi in 2006 and started teaching Chemistry in coaching classes for a living while continuing to master astrology. I slowly started branching off towards astrology as my key profession in the last 2-3 years after over 15 years of constant study, analysis and modeling the key principles.
2. Is astrology a science that can be studied and understood by all or does it need some special characteristics?
Astrology is a very precise science that needs deep understanding of solar system as well as its principles of interpretations and rationalizing those principles. A combination of zodiacs that occupy various houses and placement of stars, the constellations governing those stars and periods governed by various stars (or zodiac, depending upon the system one follows), makes every horoscope a unique one – that understanding is a deep evidence in itself of how scientific astrology, specially Vedic Astrology it Indian system of astrology is.
3. How accurate are astrological predictions for people?
Accuracy of predictions is relative to a lot of key factors. Principal factors are accuracy of date, time and place of birth of the person and then a very objective application of astrological principles to read the individual's chart and make predictions. Apart from a specific chart, the transit of various planets plays a key role in making prediction.
4. What is a kundali or life chart? Does it change over a lifetime?
Life chart is typically formed of 12 houses which govern twelve distinct aspects of a person's life (as well as body organs and key relations). Starts are placed in these houses and ascendant (first house) is determined based on time, date and place of birth. The main chart is important so are several division charts which are drawn from the main chart (mainly dependent on the degree and zodiac opioids by 9 key stars in the main chart). The chart remains same throughout life, but planetary periods vary and so does transit of planets which impacts every individual differently.
5. How can a person benefit from understanding their life chart?
Key benefit of astrology is that It helps prepare for difficult time. Helps understand what a person is made for (it relates well with key Hindi philosophy enunciated in Bhagvad Gita of birth and Karma that one is borne for). Astrology also provides for remedial measures to mitigate harsh impacts of adverse times.
6. How can people reach you?
I can he reached on WhatsApp number +91 98183 18303. I plan to be in JAKARTA from 1-3 February.