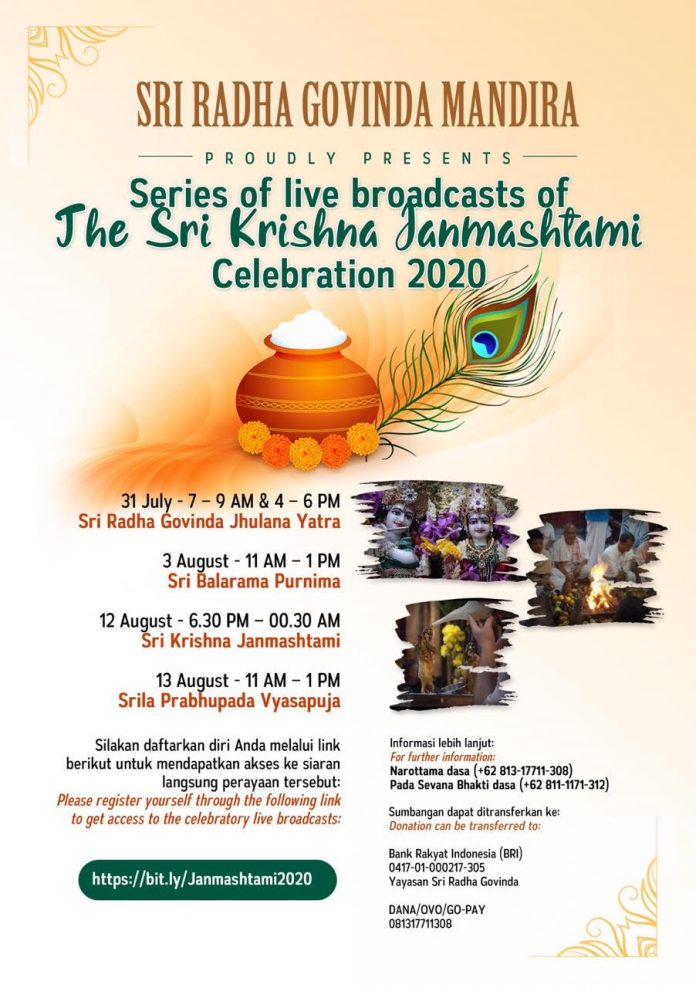 INVITATION TO SRI KRISHNA JANMASHTAMI FESTIVAL 2020
This year, due to local government regulations regarding Covid 19, we regret we are unable to invite people to attend physically at Puncak, but we are inviting all to register and watch broadcasts by Zoom
We will also send mahaprasadam and ash from homa to those who request.
Let's get special mercy from Sri-Sri Radha Govinda in the celebration of Sri Krishna Janmashtami 2020. Please register yourself now and get Sri-Sri Radha Govinda Maha-Prasadam via the link below:
https://bit.ly/Janmashtami2020
Haribol!
Your servant,
Panitia Pelaksana
Executive Committee
Sri Krishna Janmashtami Festival 2020 – Sri Radha Govinda Mandira, Puncak, Bogor