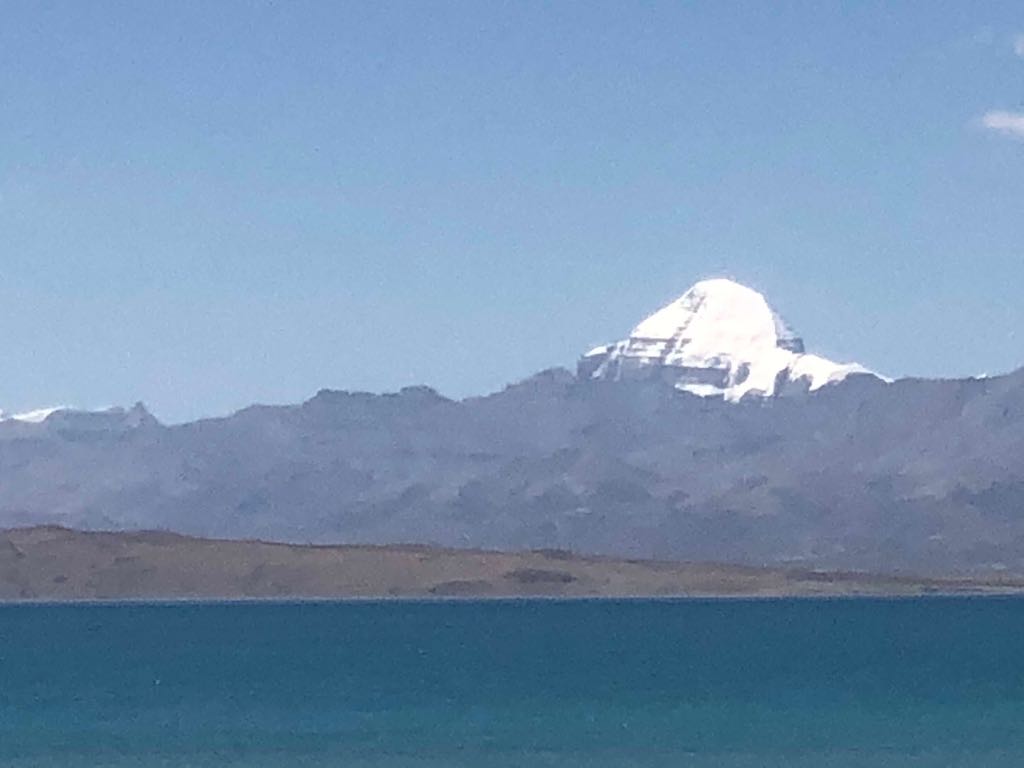 by Archana Garg

This had been my dream for nearly twenty years, and in January 2018, I promised myself that this summer we would go there and started researching.
Two years ago, in Los Angeles, we happened to meet with someone who was going to Mansarovar. He was the first person to contact and then researching to get information in every way possible. They also informed us of Monterosa Tour Company, located in Kathmandu, which has facilitated travelers from USA, Canada and other countries over 20 years. Then a period of intense conversation started with the tour company. Many of their articles and videos were available on YouTube. So we decided to start our journey with this tour company.
This year in June we finally started our journey from Singapore and by the afternoon reached Kathmandu. The people of the Monterosa Tour Company (MTC) received us at the airport and welcomed us and transferred us to the Radisson Hotel. We stayed there for two days and after which we left to visit the temple of Lord Muktinath (Lord Vishnu received this liberation from the curse of Vrinda), in Pokhara. Our onward flight at night was cancelled due to bad weather and so we left the following morning. Without wasting any further time, we decided to go to Janakpur (Janaki Mata's birth place) and then reached back to Kathmandu again.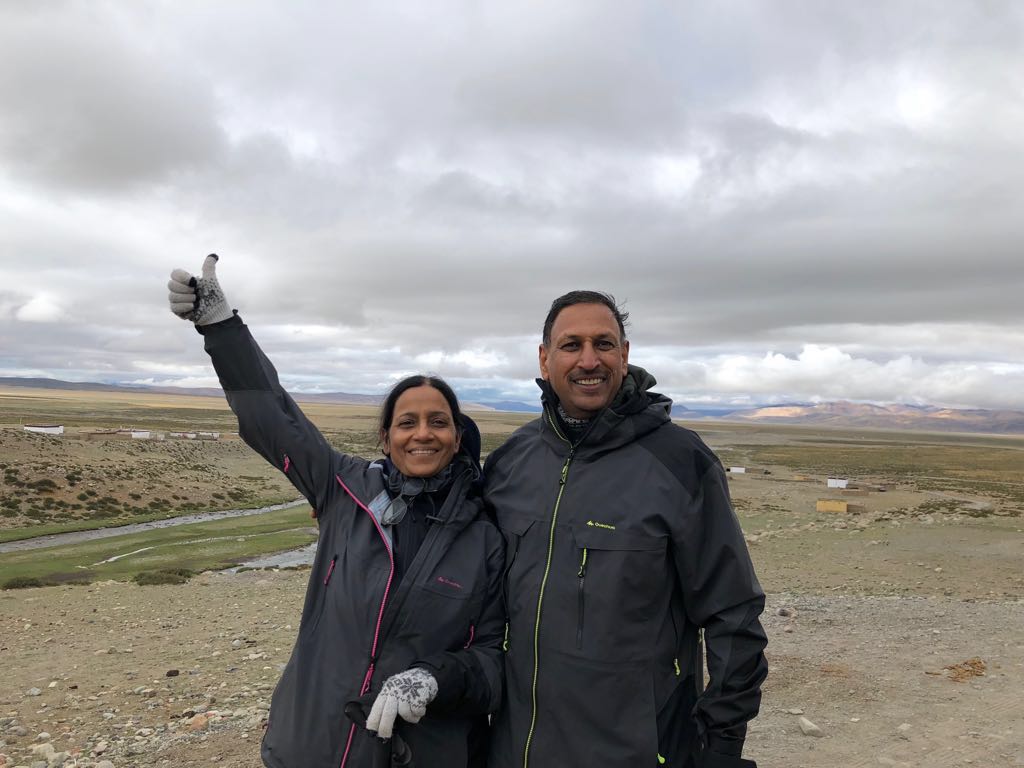 The next day was Monday. It was a clear and beautiful day to take a helicopter ride to see Mt Everest and then went to the temple of Lord Pashupatinath Ji where our agent had prepared the ceremony of Rudra Abhishek, for us. Three pundits conducted the prayer ceremony and it was a very beautiful spiritual experience. Then it was back to Kathmandu for the rest of the trip.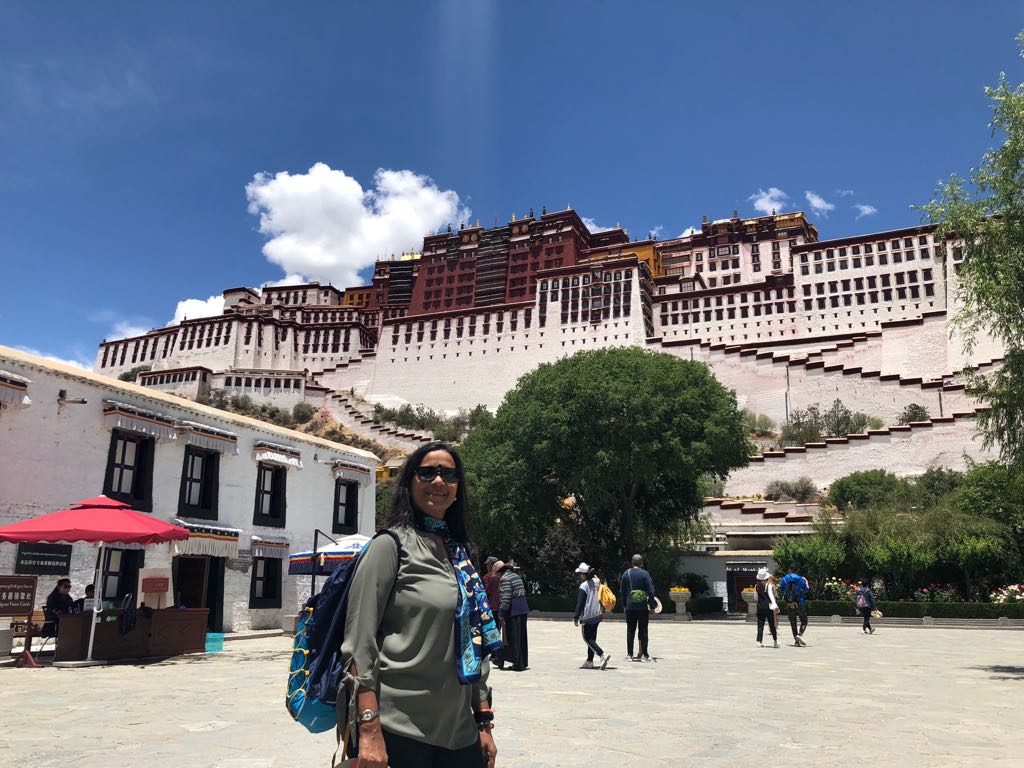 There are many ways to go to Kailash Mansarovar and we chose the Tibet Lhasa route. We took a flight from Kathmandu to Lhasa as the first leg. There we had to stay for three days for acclimatization. It was a very enjoyable stay in Lhasa, which is famous for it many Budhdhist Monasteries. The most famous of which is Potala Palace, and used to be the residence of the Dalai Lama. It had strict security arrangements that we had to follow to enter. Once inside, we could not believe our eyes. It was magnificent with many beautiful things to see. It was by far the most spectacular compared to the other monasteries that we visited.
We noticed on that Indian goods were being sold in great quantity in Lhasa. The development by the Chinese Government is commendable. Dining arrangements by MTC were at Nepalese Restaurants, where good Indian food was available.
The three days in Lhasa passed in a jiffy. From there it was to Shigaste. After a night's rest to Saga. The temperatures started dropping at Saga, and it was very cold. The next day, we finally were at the lake of  Mansarovar, from where we had our first glimpse of Mt Kailash. The view of Mansarovar Lake and Kailash Mountain together is indelible in my mind. An incomparable feeling that cannot be expressed in words. My wish for this moment was finally fulfilled after 20 years.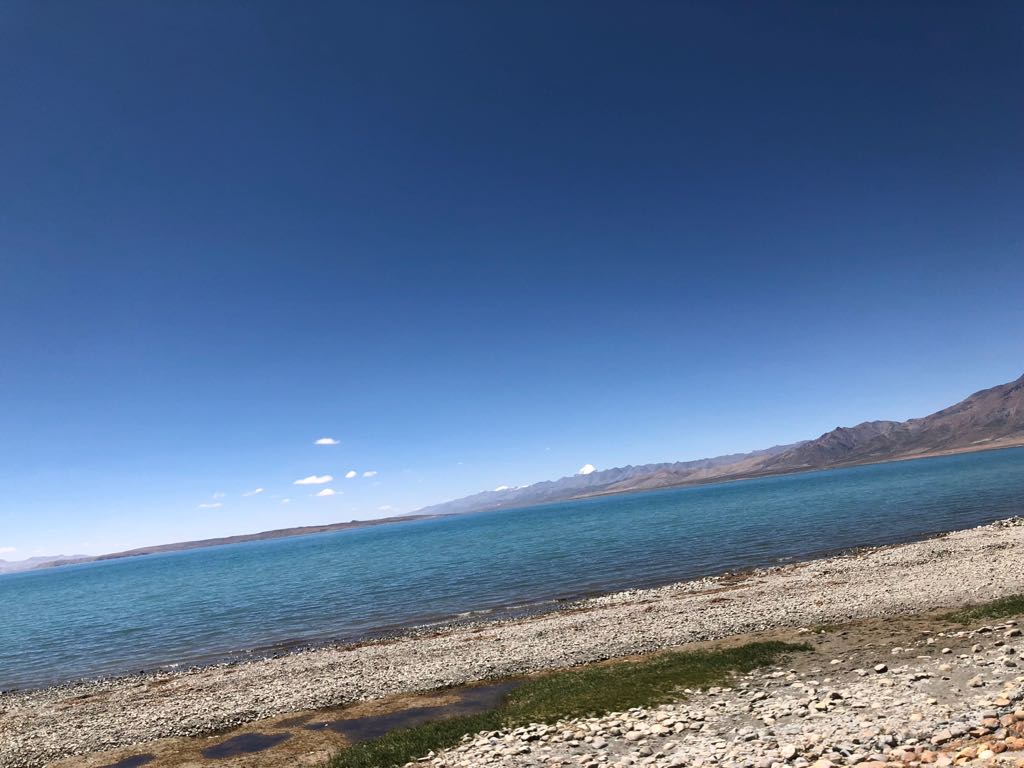 On that day we were taken for 'darshan' and then we rested that night in preparation for 'parikrama' of Kailash Parbat, the next day. That night there was a lot of turmoil in the mind of whether I would be a able to complete the 'parikrama' or not, as it is not easy. The cold along with lack of oxygen due to the high altitude due makes breathing difficult, although we had been taking acclimatization medicines since Lhasa. Then with prayers to God and Guru, started the next morning for the 'Parikrama'.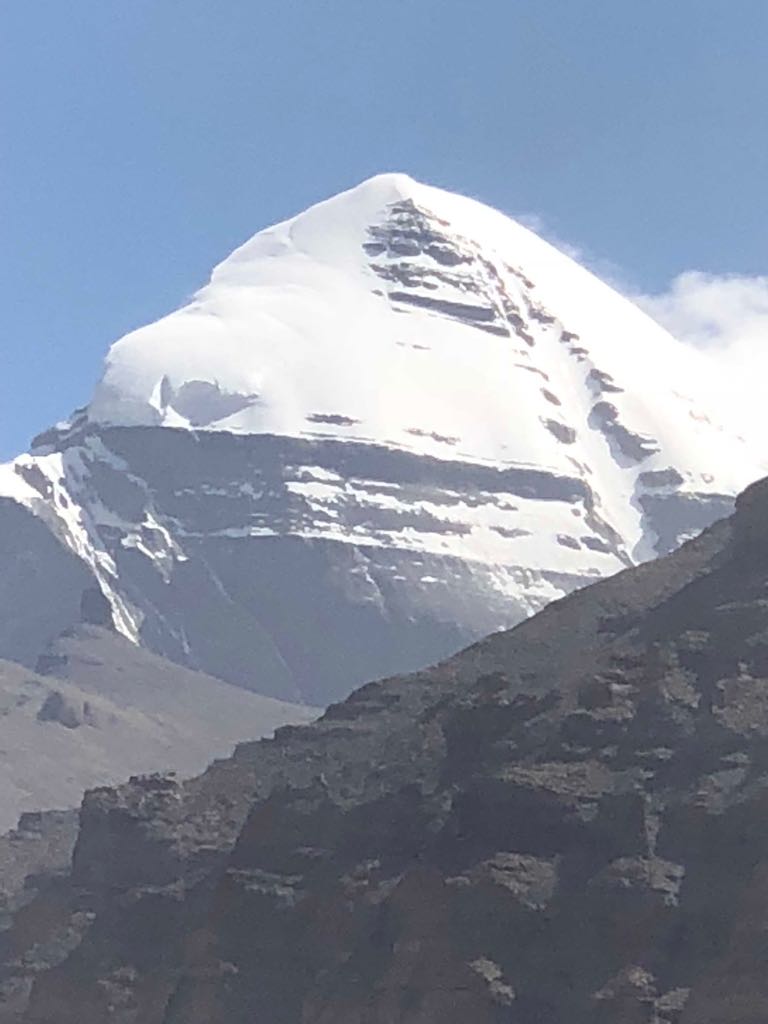 First of all we were taken to 'Yamdwar' from where the 'Parikarma' starts. Some pilgrims walk on foot, but we decide to go on horseback. This entire journey is 53 km, which is completed in three days. The first day's journey was 20 Km in which we were to walk for 11 Km and the rest by car. It was an amazingly beautiful day and with our enthusiasm for the trip, time passed quickly. Admiring the beauty of the vast mountains and feeling the presence of God, we reached Deraphuk. This place is at an elevation of 4750 mt from the sea level. Oxygen deficiency at this altitude made our heads feel heavy and we also had trouble,but we were determined. Mt Kailash was very close to our guest house, so we climbed high to get a very close view. That evening on being served hot soup and food, all fatigue disappeared.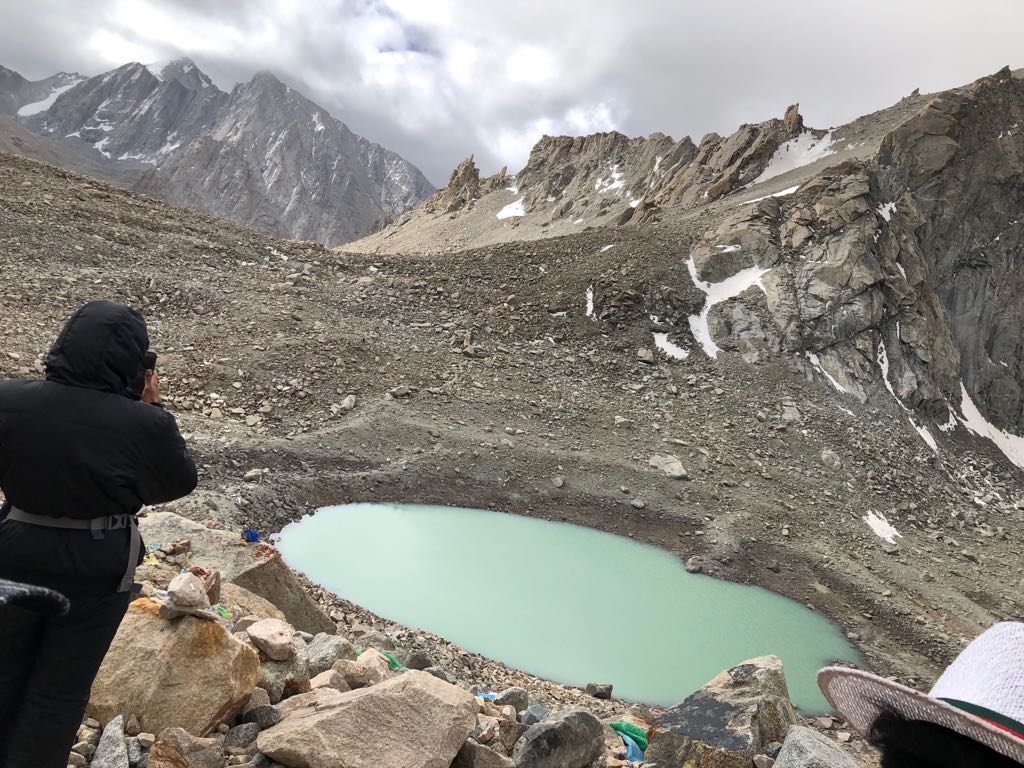 The next morning we had to go to Zutulphuk from the Derapuk. This day was very challenging because on this day we had to walk 18 Km. The road was rocky, cold winds and rain from above. We did not take the horse's support as we had to walk on foot. After about 8 KM, we crossed Dolma Pas which is at a height of 5200m, and a severe lack of oxygen. That day after 18 km we reached Zutalphuk. Do note that there are no toilets at all on the way and so we had not had a bath three days and used open land open sky for the rest of the work ……. We had to stop for a night on the way for the third day's journey. This easy 10km stretch led us to Mansarovar lake where we had to stay at night. That night was Purnima (full moon) and the view of the lake was indescribably stunning.  We spent the entire at the lake and enjoyed the wonderful scenery. The following day we started back.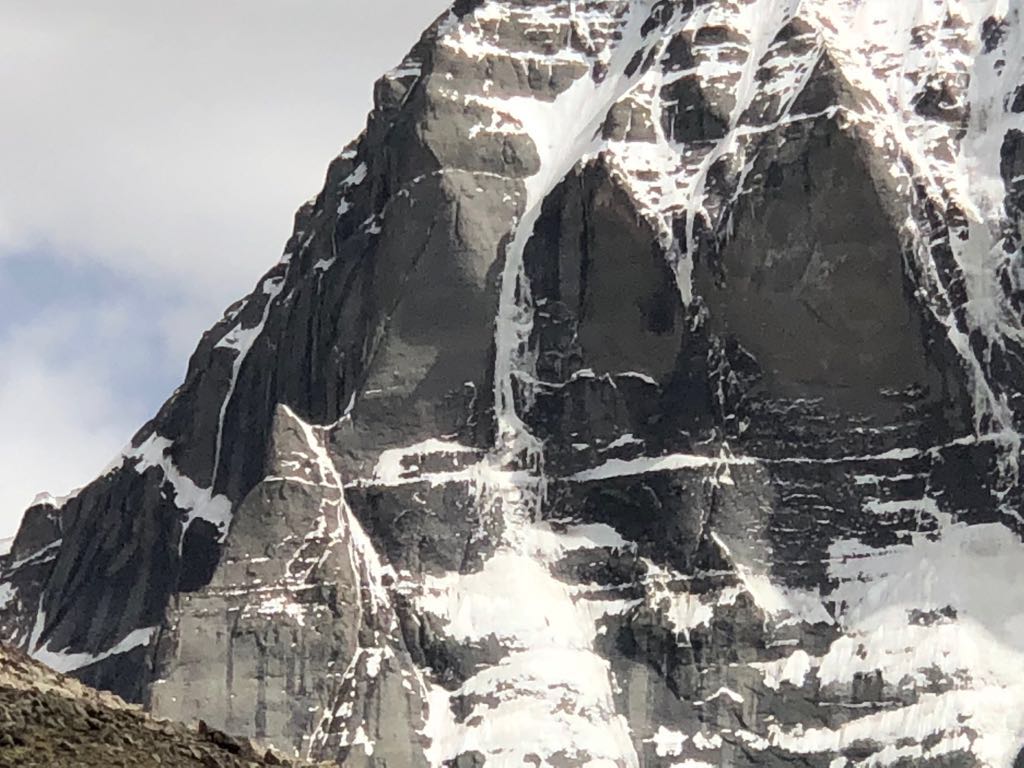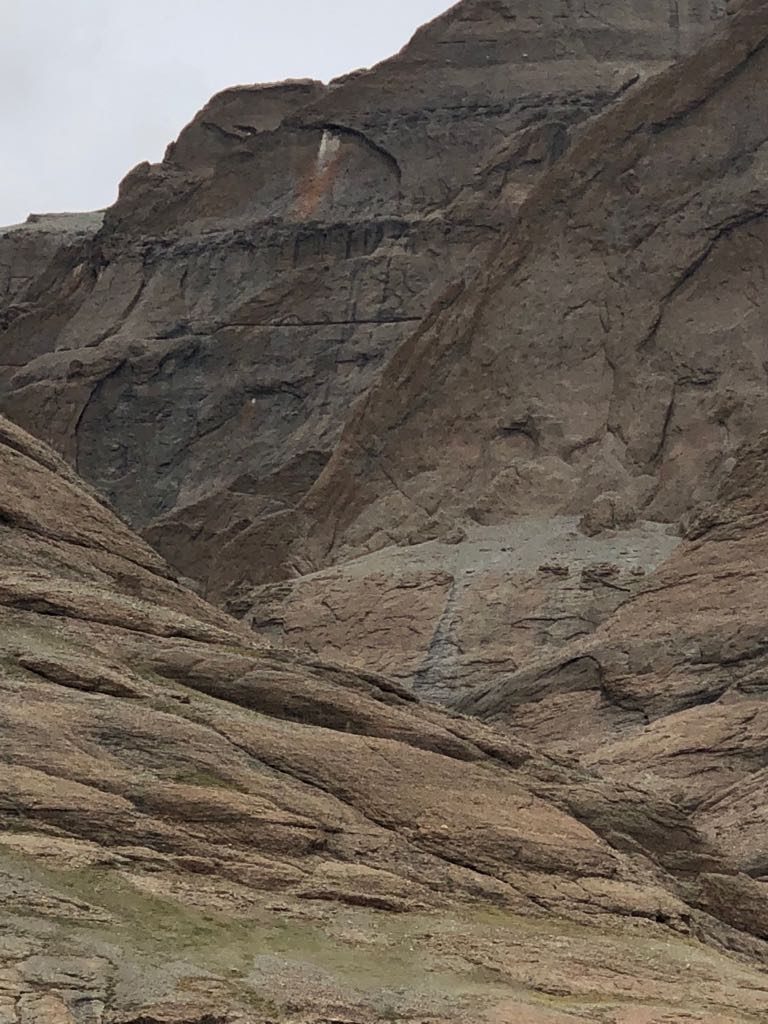 Mt Kailash is not merely the abode of Lord Shiva and Parvati but also a place to experience God in all the various forms and manifestations. We were amazed at the physical forms, like a sudden image of tilak of Lord Vishnu on a mountain, Lord Rama's face. Lord Ganesha can be seen almost everywhere as if God is truly everywhere – and this itself is a revelation. An attempt has been made to bring my journey to you but it is not easy to describe my experience in words. It can be realized only by going.
Details of Tour Operator & Guide:
Mr. Ganesh Neupane
Monterosa Treks & Expedition Pvt Ltd, Kathmandu, NEPAL
E-mail: ganesh_neupane2005@yahoo.com
Tel: + 977 – 9801031674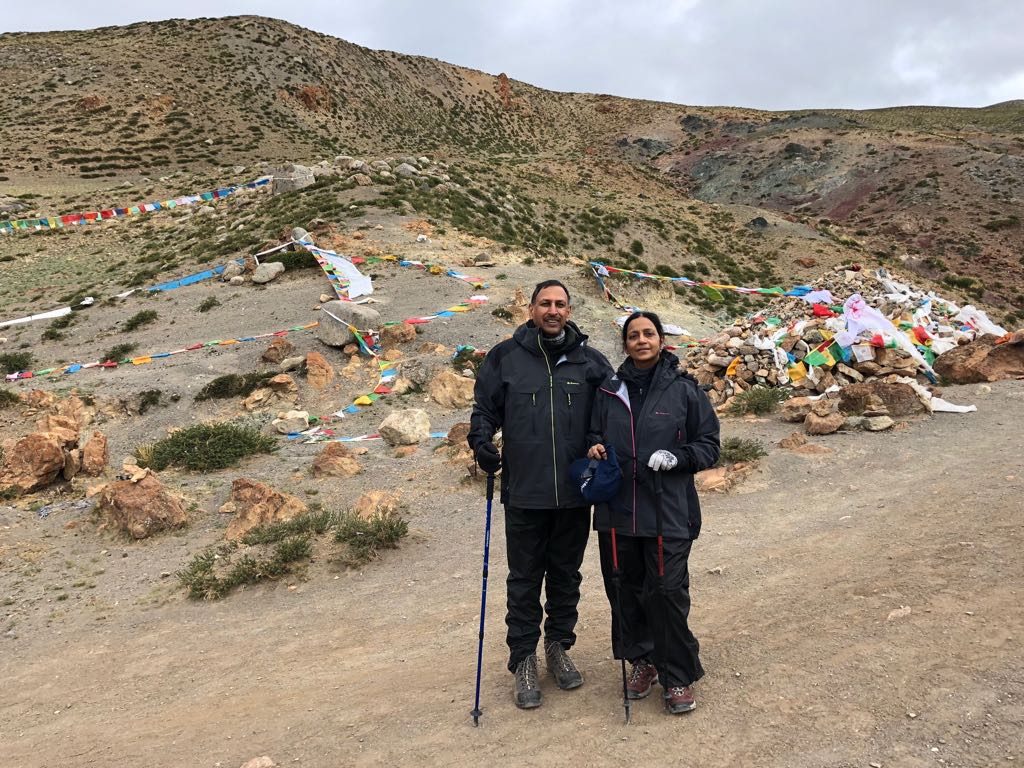 All images shared generously by Archana Garg.
Do share your comments below.