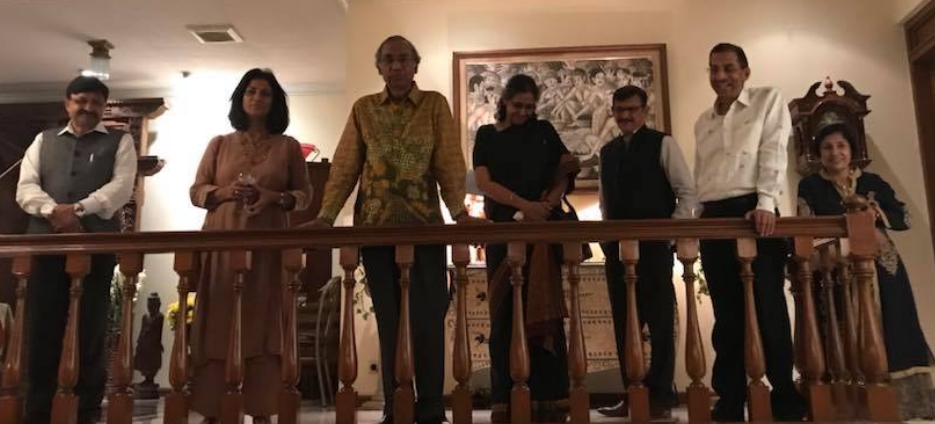 An eminent delegation of diplomats, scholars, eminent persons, leaders and experts was recently in Jakarta from the Kalinga International Foundation (KIF), an independent, non-partisan think tank that seeks to develop new and robust partnerships between India and the countries of the region.
It seeks to analyse and propose solutions to pressing issues relating to international and national security, international trade, India's foreign policy and regional co-operation. KIF aims to bring together the eastern and north-eastern region of India with proximate neighbors – Bangladesh, Bhutan, Nepal and Sri Lanka and beyond, with the ASEAN nations and the Indo-Pacific region.
In the context of India's 'Act East' policy', KIF aspires to play a catalytic role in creating valuable linkages within the region. It works collaboratively with the Central and State Governments; Chambers of Commerce and Industry; with India's missions abroad and foreign diplomatic missions in India, and other think tanks and institutions that share its objectives.
The links between India and South-East Asia have been deep and profound. India had embarked on the 'Look East' policy a long time back. PM Modi recent visit to Indonesia has given further impetus by initiating the 'Act East' policy to galvanize relations with Indonesia.
The delegation led discussions on more government-to-government engagements and sharing new ideas and initiatives towards convergence of values, interest are the main aspects in deepening the relationships.
Members of delegation included
Ambassador Rajiv Bhatia,
Distinguished Fellow, Gateway House,
Former ambassador to Myanmar and former DCM in Jakarta
Professor Amita Batra
Centre for South Asian Studies,
School of International Studies, Jawaharlal Nehru University
Suddhakar Mahapatra,
Former Director, Oil India Limited
Vijay  Sakhuja,
Former Director, National Maritime Foundation
Professor Shankari Sundararaman,
Chairperson, Centre for Indo-Pacific Studies
School of International Studies, Jawaharlal Nehru University,