Indoindians online health talk with Dr Rajesh via an online zoom session to answer you most pressing queries and provide health tips.
During this global pandemic, we are all staying at home to prevent exposure to coronavirus. However this has also led to many other health issues which are not being addressed.
This will be Dr Rajesh's 4th weekly online health session every Thursday at 4pm, this month to answer all your queries on precaution, prevention and treatment to stem the spread of COVID-19.
He will also be responding to your other health ailments and also providing some health tips.
Date & Time: Thursday, 28th May from 4pm – 5pm WIB
Online Zoom platform: click link to register you will receive link to session by email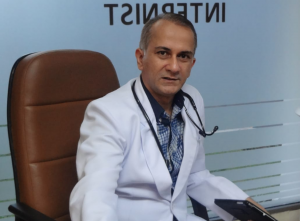 About Dr Rajesh Kalwani
Internist – Hematologist – Oncologist.
Been practicing for more than 20 years in Jakarta, in a private hospital and clinic.
Active in various medical associations.
Has spoken in various national and international medical conferences.