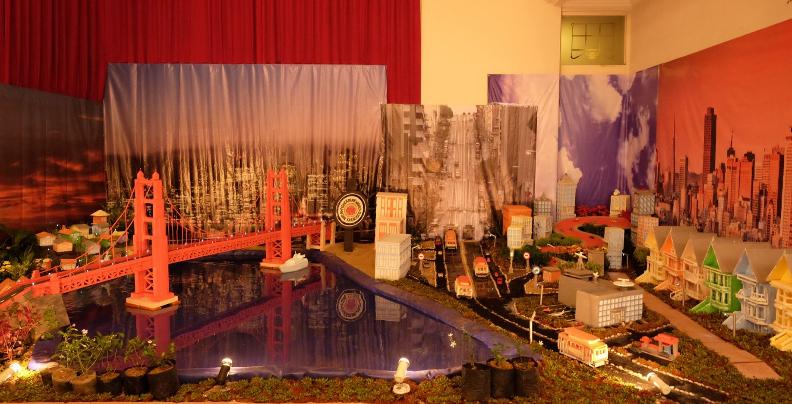 Navratris are indeed very special in the Sheshadhari household, not only for the family members but also the friends and community at large. It is open house for the all the 9 days and the very talented Shanthi displays her wonderful Golu, Rangoli and a different thematic representations every year.
This year too, Shanthi set up the beautiful Golu and many beautiful thematic displays. The biggest was a beautiful display on the 'San Fransisco Golden Gate Bridge'
Shanthi explains that 'This year it is a mixture of western and Indian styles. It starts out with the religious Badrinath temple, followed by a fabulous kalyana rangoli and a bead rangoli. The main attraction is San Francisco featuring the famous landmarks such as the golden gate bridge, painted ladies, Fisherman's wharf and even downtown SF.'
Here are some photographs of the amazing display of skill, patience and handwork put in by the Seshadhari team to make it a wonderful community event at their house in Jakarta.