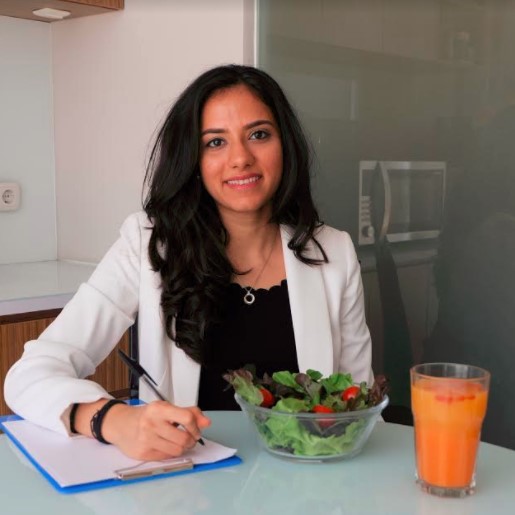 It was very refreshing to meet Simran Nanwani, a registered nutritionist
. She graduated with an honors degree in Nutrition from the University of Leeds. Her main goal is to raise awareness about the importance of health from a holistic perspective working towards creating healthier lives through food products, workshops and recipes.
'I strive to maximise my education, experience and passion to add value to people's life through Nutrition, Health and Wellness' shared Simran.
She started her career with Nestle in their Health and Wellness department to ensure that products meet the global nutritional guidelines as well as abide with the local standards. She was also involved in developing nutritionally guided recipes.
Simran makes and sells vegan milk such as almond & cashew nut milk as well as oat clusters which are healthy snacks. This she does along with her family as a home enterprise "The Healthy Nutter" with stringent quality measures for production and distribution.
As a trained yoga practitioner, she also does pranayama workshops and other holistic health workshops.
To find out more about her recipes and ideas, check out the Healthy Nutter on Instagram @TheHealthyNutr.