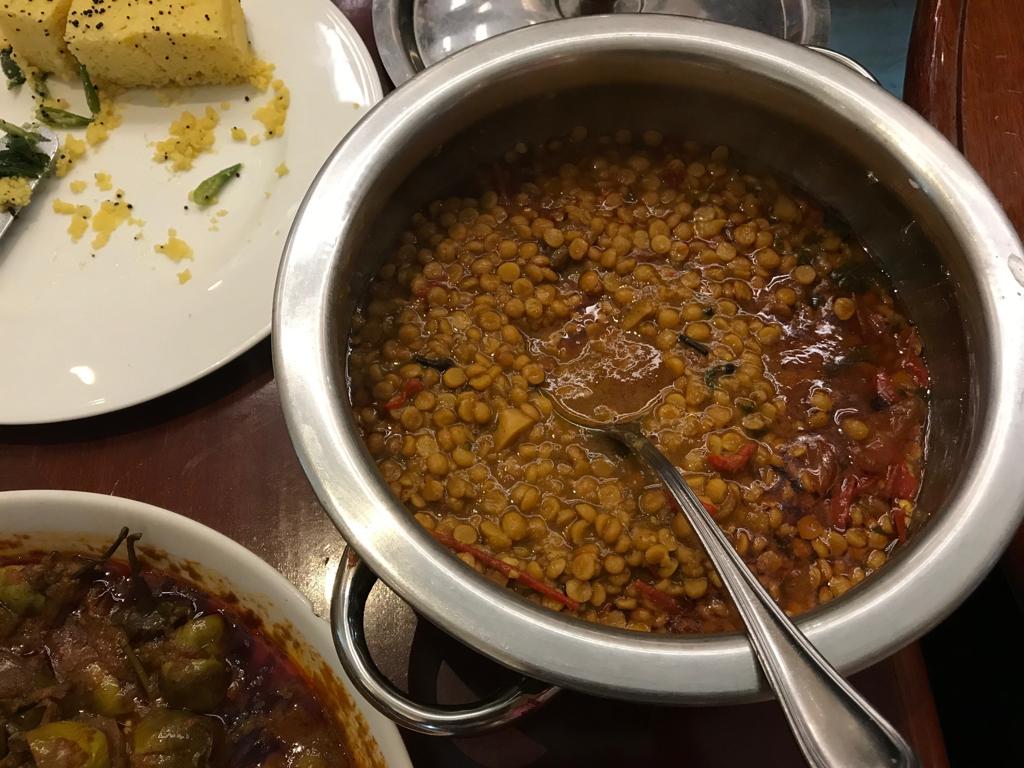 VEGAN RAJMA MASALA  without any dairy products used was shared at the 5th What's up Chef cookery demo and tasting event: Men's Special by Amit Ganguly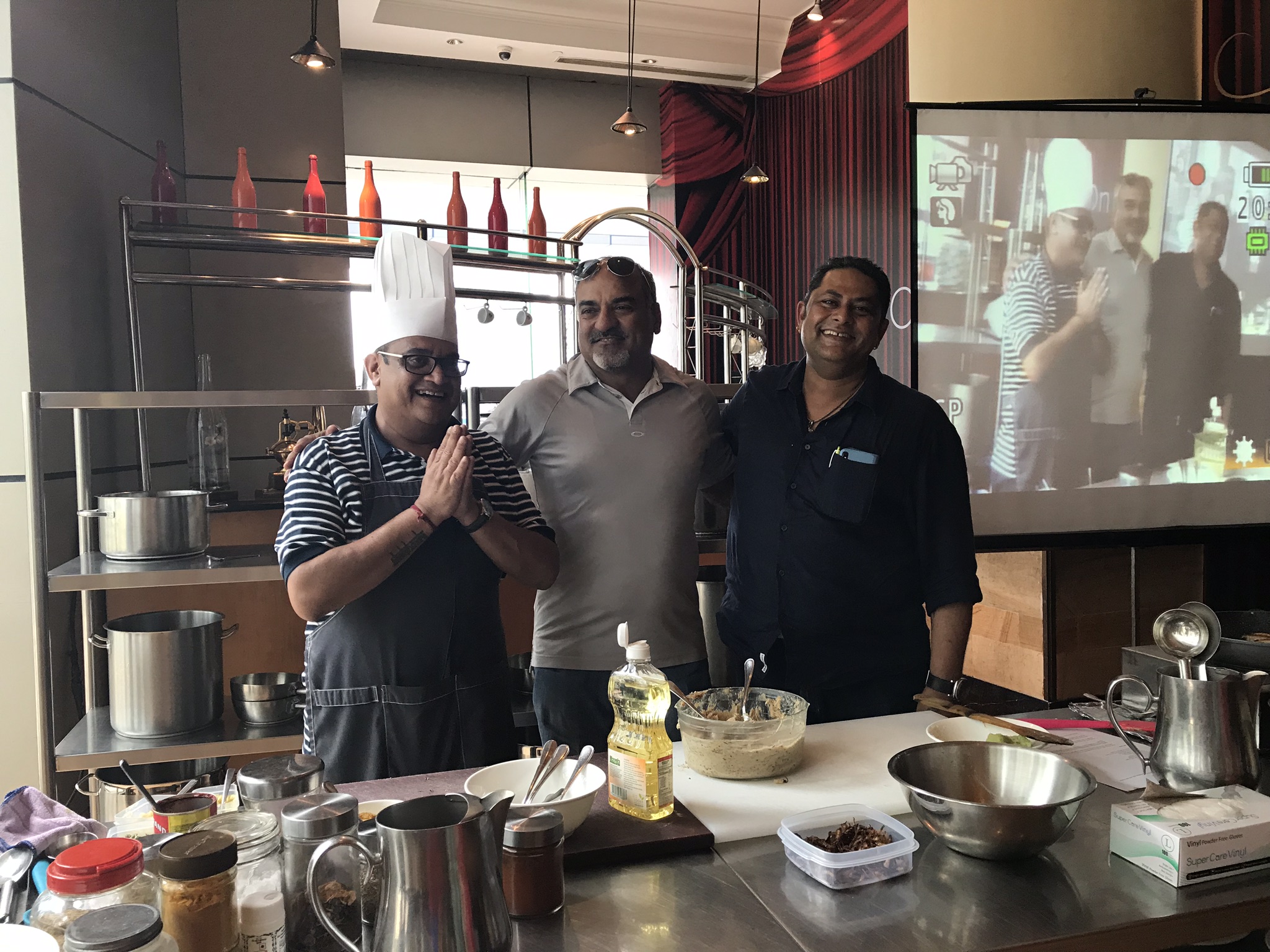 He also shared his recipe of Gaklawati Chicken Kebab here >>
Ingredients:
500 gms Rajma (red Kidney Beans) soaked overnight
Spice Mix made with 1 tea spoon each of
Dhaniya (Coriander) Powder,
Jeera (cumin) Powder,
Haldi (Turmeric) Powder,
red Chilly Powder
salt and sugar to taste.
1/tsp Cumin Seed
1 Cup  Tomato puree
1 tsp Green Chilly Paste
1-2 tsp Ginger Paste
2 – 3 tbsp Oil
Method:
Boil the Rajma till soft and mash with little bit salt and numeric. Don't drain the water.
Mix all spices in half cup water – keep aside.
Heat Oil, temper with cumin seed, add ginger and green chilly paste – fry for a minute.
Add the spice mix to the pan – fry till oil separates.
Add tomato puree – continue frying till oil separates.
Add rajma and its residual boiled water.
Cover and simmer for approx. 15 minutes on low heat.
Serve with Rice, garnished with fresh coriander and chopped chillies.
FAQs:
What do you mean by 'till the oil separates?
Ans: Oil is separated in curries normally after you have cooked spices or sauces for 10 – 15 mins. You can tell by seeing "bubbles" apprearing and the oil by making a thin layer on top of your sauces/curry.
Why do we need to 'separate the oil'?
Ans: it's always good to let the oil separate from your curry because of two things:
Extra water dries up
All spices and curry get cooked properly
In Indonesia fresh Rajma beans are available in local market or Pasar known as – kacang Joko. These are easy to cook, and you don't have to soak it in water overnight also. Mixes well in the masala and tastes good.
Vegan is a concept where we don't use any dairy or animal produce. Vegans are vegetarians but vegetarians are not vegans – point to ponder.
1 tsp or teaspoon is approx. 4 grams, 3 teaspoon is 1 Tablespoon, 1 tbsp or tablespoon oil is approx. 14 grams.
HAPPY COOKING – by Amit Ganguly