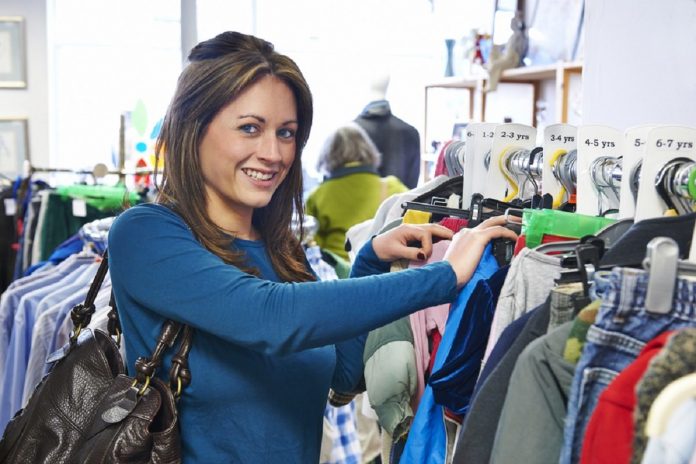 In hindsight, thrift shopping may not be your cup of tea. It can be very tiring for whoever tries it for it takes both time, energy and needs efficiency for the process to be successful. For that reason, there are a lot of people who are reluctant of thrift shopping in Jakarta. But the rewards outweigh all of the sweat, blood and tears wasted when looking for your 'hidden treasures'.
Here are some tips for thrift shopping:
Wear comfortable clothes
Your outfit is one of the most important thing to mind when you are thrift shopping. Use clothes that are comfortable to wear. Thrift shopping in Indonesia is sometimes done in hot, humid places. In case that is where you are headed, mind the weather and wear your most comfortable clothes.
List of Purchases
Planning can do you tons of help from increasing efficiency to helping you stay on track. This is the perfect time for you to keep a list of the clothes you want to purchase. It can be a trending item that you are lusting for or finding clothes that fit your style. The cheaper price of the clothes also offers you the opportunity to experiment with your style, lest you think it doesn't suit you.
Stay on Budget
For beginners, clothes at thrift shops can make the shopper buy crazy amounts of clothes just for the price. Do not make this rookie mistake and be more composed when buying items. Don't buy that shirt just because the price is cheap. You are more likely to overspend your budget when this happens. Explore all booths on site and pick items that you would most likely love to wear later on.
Inspect Clothes for Tears and Stains
This is the most important tip we could give to anyone who is thrift shopping: make thorough inspection of your clothes. Whether it is the detailing, the lining or the stains it may have, clothes during thrift shopping are more likely to have all of these defects. It is a risk thrift shoppers make as most of the clothes are preloved.
Negotiate for Bargain Pieces
Clothes at thrift shops are already known to be extremely cheap compared to other places. However, you are still able to negotiate the price to make it cheaper. Be aware of this and bid at a reasonable price so that you can allocate your money to buy other clothes.
Wash All Your Clothes again
Even though the clothes sold at thrift shops have already been washed by the seller, there is no harm in washing them again at home. To be sure, soak the clothes you bought in warm water to kill any germs. You can afterwards wash your clothes with detergent and clean water. Iron, fold and get ready to charm your friends with your thrifted finds!
Scan the clothes
Rather than rummaging mindlessly through piles and racks of clothes, those who are already pros can easily find what they want just by scanning. Going through each piece of cloth in each thrift store will take a lot of unnecessary energy and time. If you have already figured out your preferred color palette and aesthetics, this will be an easy task as you can simply scanning each rack for pieces that you want. This is a skill that develops over time.
Find a Tailor
Every piece in your closet should fit well, regardless where you may have found it. It's not impossible that the clothes you found in the thrift store needs alterations done, which is why finding a tailor is top priority. Simple alterations like hemming can be done on your own or by taking it to the dry cleaners. But if you seek to make much more complicated alterations, consult a tailor to make the piece much more to your liking.
Give Yourself Adequate Timing
When looking for items, it's very easy to lose track of time. Make your day more efficient by dividing the time in each store. For instance, divide your time on each store by 20-30 minutes. The rest of the hour can be dedicated to finding books and things lurking behind the store. Your time will be more efficiently used to find the things you want without pushing the time limit.
Prepare your Goodie Bag
Going thrift shopping is a long, tiring, arduous process. Prevent all of these things from affecting your trip by properly preparing your goodie bag. Bring in your tissues, hand sanitiser, stain remover, water and snacks to keep your energy up.
Thrift shopping is a long, tiring process. It may not be for some people, but the thrill of finding a hidden treasure among thrifted items offers rewards that can be difficult to replace. For that reason, you should try thrift shopping with the tips above to maximize efficiency during shopping.
What is the best item you have ever thrifted? Share us your experience in the comments section below!