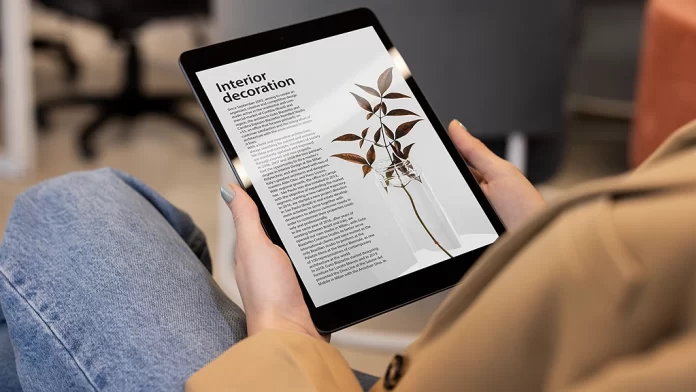 An eBook is a digital version of a printed book that offers numerous advantages over traditional printed books. While paper books remain popular, eBooks are increasingly in demand due to their paperless nature and lower cost compared to buying physical books. However, there are still some book lovers who hesitate to switch to digital reading because they have not found comfort in reading on screens for extended periods of time.
Here are the top 11 eBook applications for Android devices, that cater to the needs of readers:
1. AIReader
AIReader is an app that supports various eBook formats, including EPUB, RTF, MOBI, PRC, and others. It also offers customizable settings, such as auto-scrolling at a specified speed and page-turn animations, which enhance the reading experience and resemble flipping pages in a physical book.
2. Google Play Books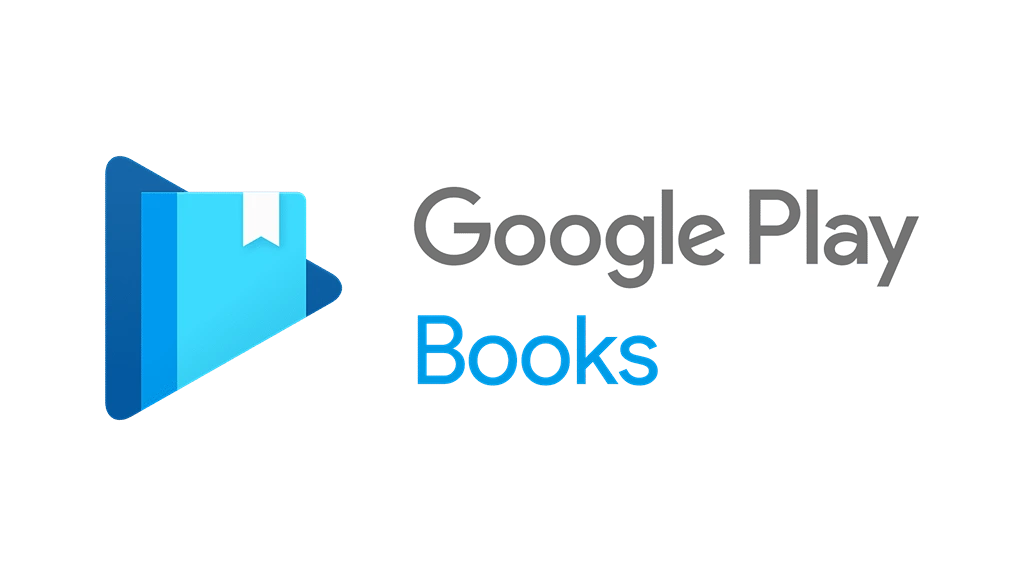 Google Play Books offers a wide range of books that can be downloaded for free or purchased. It often provides discounts on various book titles, making it an excellent platform for users looking for popular books at affordable prices. After making a payment, eBooks can be downloaded directly to the virtual library. Additionally, Google Play Books offers a selection of digital comics for comic enthusiasts.
3. ReadEra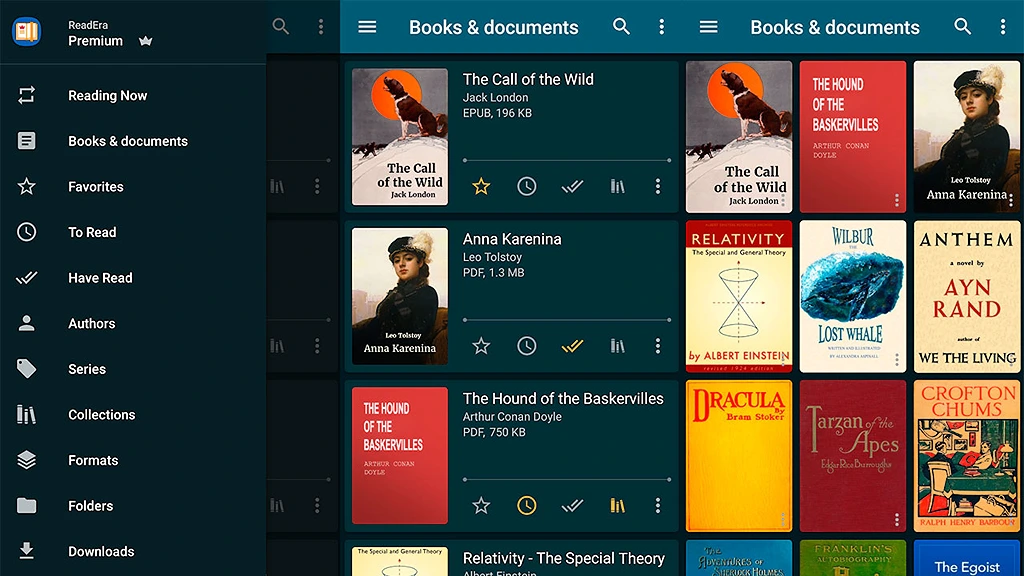 ReadEra supports almost all eBook formats, including PDF, EPUB, Docs, and more. It automatically adjusts the formatting rules for comfortable reading, even if the book is in DJVU format. This application also provides features like sorting eBooks based on authors, categories, and genres, as well as customizable color options for readers.
4. Amazon Kindle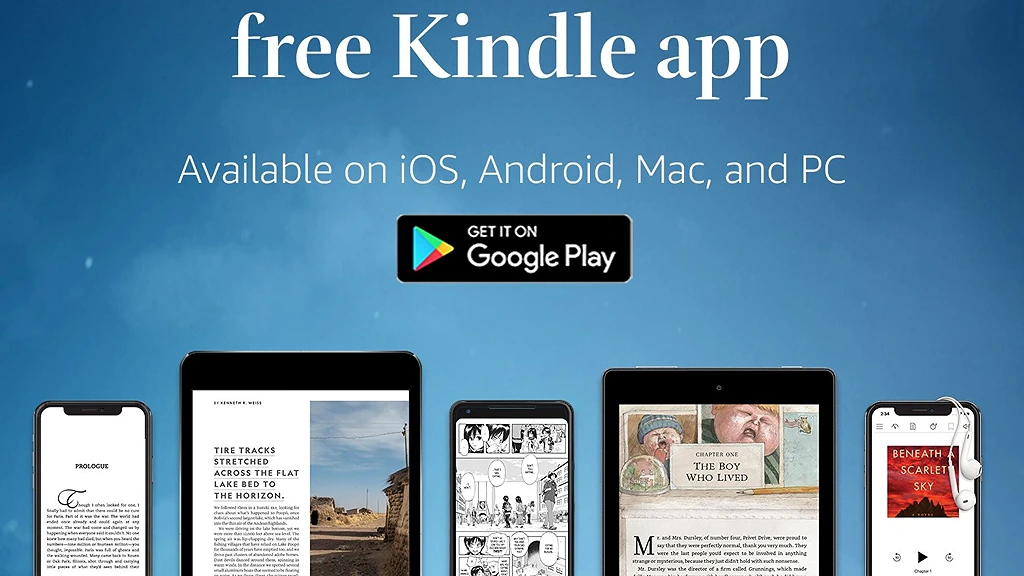 The Kindle application allows readers to purchase and read digital books in Kindle format, which are sold by Amazon. It offers various features such as a built-in dictionary, note-taking and highlighting, and integration with the Goodreads social media platform. The Kindle app is available for free on Google Play and the App Store, and it can also be installed on PC and Mac.
5. Prestigio Book Reader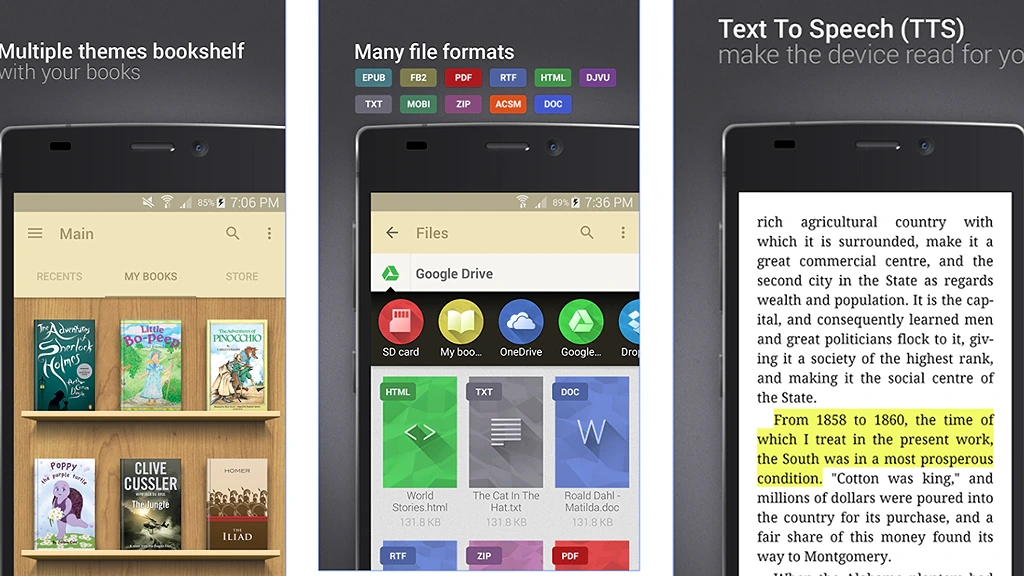 Prestigio Book Reader offers an elegant and user-friendly digital library experience. With the ability to scan eBooks automatically and store them in the cloud, users can easily organize and access their digital book collections anytime, anywhere. The app also provides various theme options for customization according to user preferences.
6. eBook Kobo Books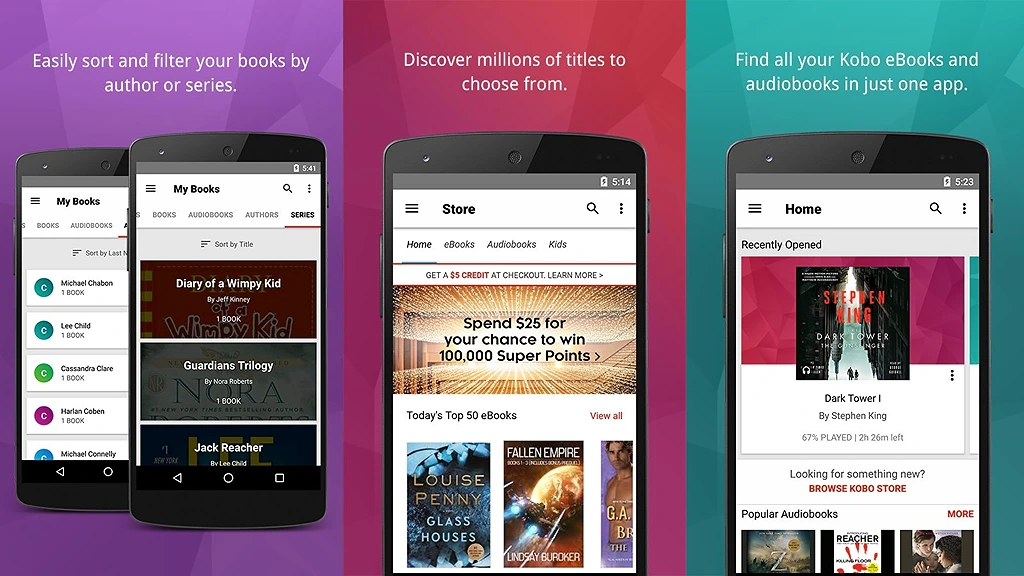 Kobo is an anagram for the word book
Kobo Books is an eBook reader device and platform owned by Rakuten, a Japanese online shopping company. It supports all eBook formats except Mobi and includes an external memory card slot for easy data transfer. Users can copy the eBooks they need onto a memory card and transfer them to Kobo for reading.
7. NOOK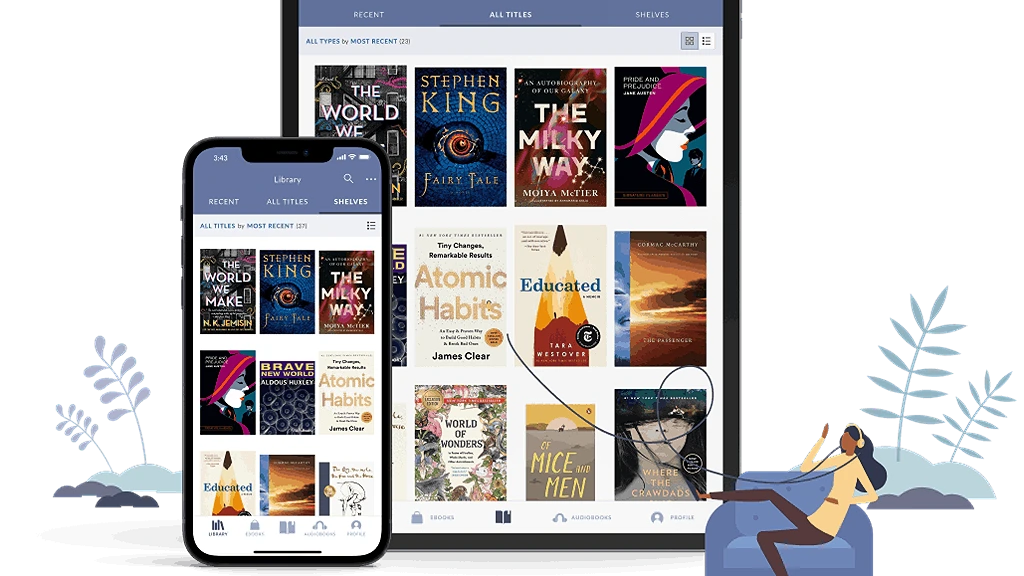 NOOK offers over 4 million eBook titles, graphic novels, comics, and magazines. The app provides more than 75,000 free eBooks and offers reading recommendations curated by direct booksellers. Users can customize the font, margin, and spacing to enhance their reading comfort. Additionally, they can take notes, create bookmarks, and highlight text, making the reading process more interactive.
8. 50.000 Free eBooks & Audiobooks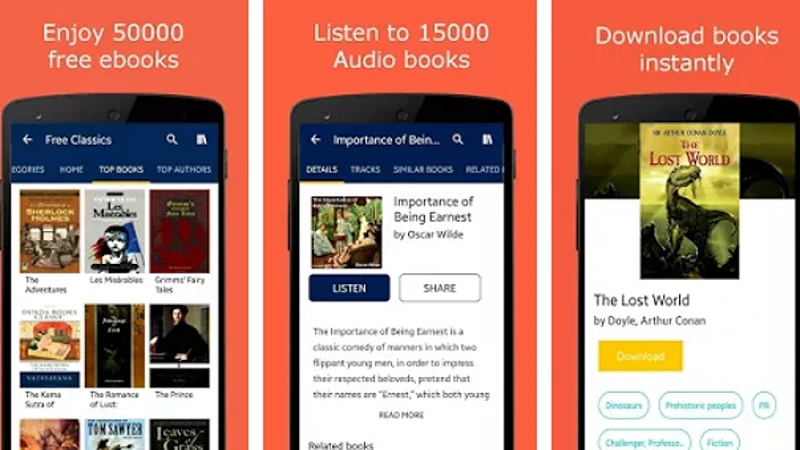 This app combines eBooks and audiobooks, offering a collection of 50,000 titles in both formats. Users can read or listen to books directly through the application, and they have the option to receive notifications about audiobook availability whenever they import an eBook. The app also allows offline reading of eBooks.
9. eBook Moon+ Reader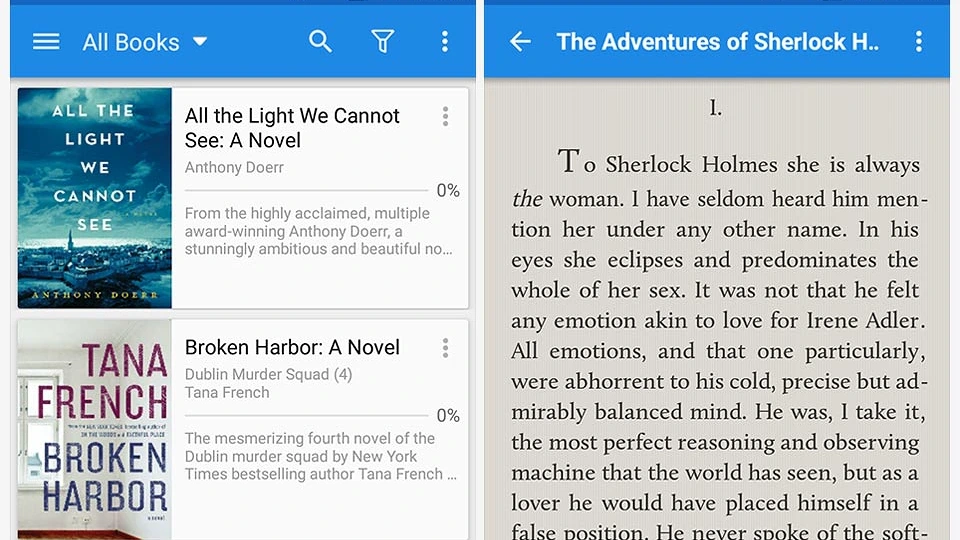 Moon+ Reader is a feature-rich eBook reading application that offers visual options such as adjustable font size, alignment, and spacing. It provides five auto-scroll modes for easy scrolling through eBooks. The app also includes features that promote eye health, ensuring readers don't strain their eyes easily while reading.
10. Storial.co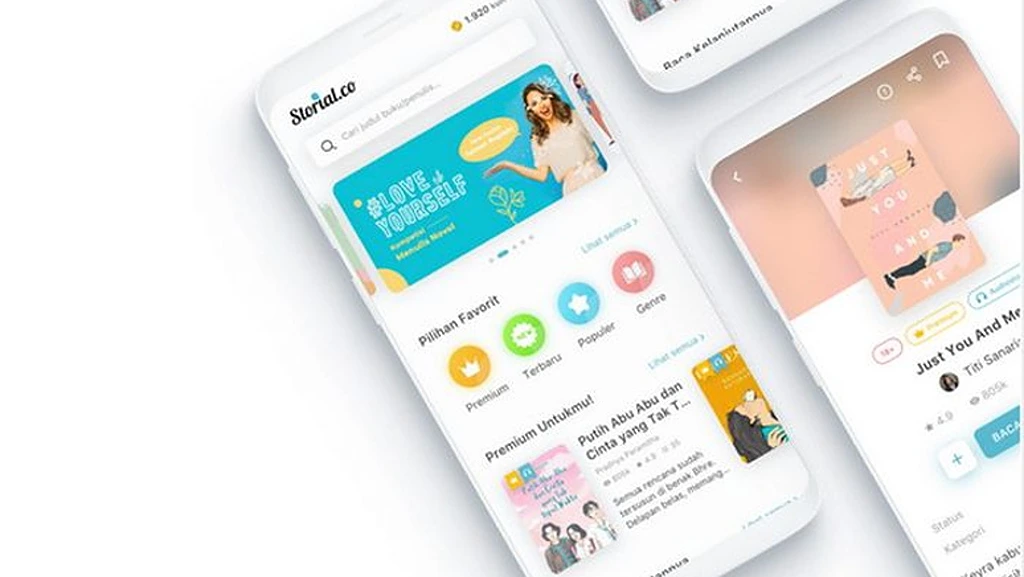 Storial.co is an Indonesian book reading application that serves as a platform for both writing and reading digital books. Users can read writings from various authors, including popular Indonesian writers. Additionally, Storial.co offers premium stories that can be accessed through in-app purchases using Storial Coins. The application covers a wide range of genres, including children's novels, biographies, fantasy, and horror.
11. Ipusnas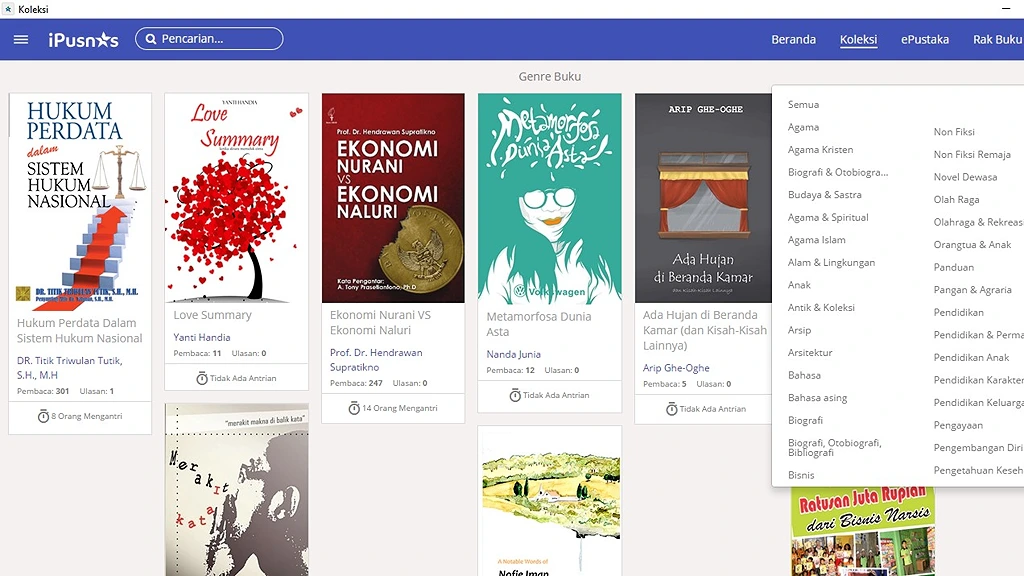 Although not as well-known as other novel reading applications, Ipusnas offers a diverse collection of eBooks, including novels, from the National Library. The app is user-friendly, requiring only a simple registration and email confirmation process. Users can easily find novels using the search function and borrow and download them for reading.
Which of the ebook options above do you use? Share what your thoughts in the comments section below.