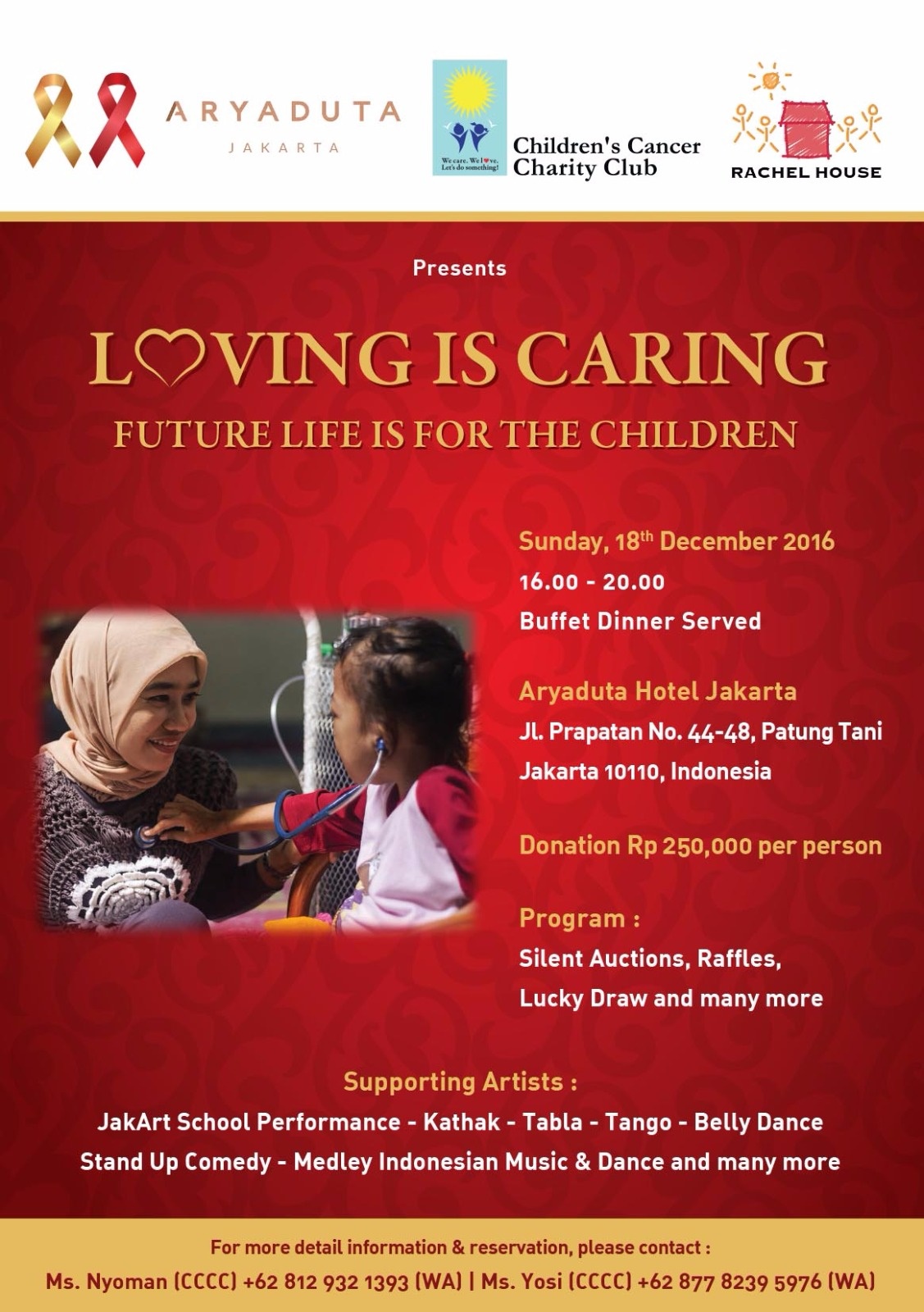 We are pleased to invite you to take part in the 3rd Charity Fund Raising event for Children with Cancer in Indonesia. This is being organized by a group of like-minded individuals, from different countries, residing in Jakarta called the Children's Cancer Charity Club.
In response to National Children's day (23rd July 2016) and the Awareness month for Children with Cancer, we are creating a special Art & Cultural Evening on Sunday, 18th December 2016. Money raised will be donated to the "Rachel House Foundation" (Website – https://rachel-house.org/). We are concerned for the future generation because every year children with cancer is increasing in Indonesia.
We have several performances, raffles and lucky draw in the event. So please do attend the event on 18th December (Sunday) from 4 to 8pm at The Ballroom, Aryaduta Hotel. Tickets are priced at Rp. 250,000/- per person. Buffet dinner is served in the event.
All donations and ticket amounts can be directly transferred to the bank account of Yayasan Rumah Rachel BCA A/c No. 035-3092-879. Please mention your name in the remarks column while transferring.
We sincerely hope you can participate in this noble cause.