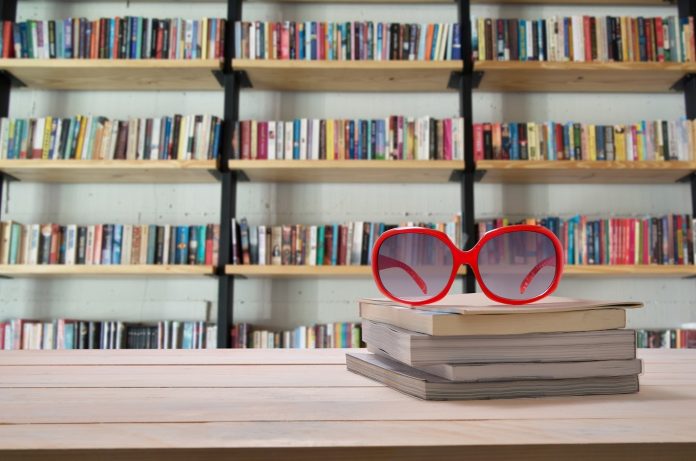 Reading is a way to enrich your mind and broaden your horizons. Want to know more about Indonesia's tumultuous history? Then discover
Indonesia's history
and its social issues via these books which have been acclaimed all around the world.
Here are 5 books for you to read:
This Earth of Mankind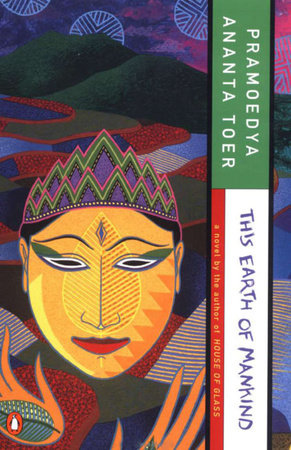 This is Earth of Mankind is the first among Pramoedya Antata Toer's series of Buru Quarter. The novels tell of the story of Minke, an aristocratic 18-year-old Javanese who lives in the waning years of the Dutch rule in Indonesia. He was enrolled in a prestigious Dutch school where he is the only native Indonesian. However, his talent and self-confidence made him a target of envy among his European and Indo-European classmates. In another storyline; he falls in love with the beautiful daughter of a native Indonesian 'concubine'. Their marriage cannot be legalized, for she lacks the presence of a legal guardian.
This story tries to show the injustice and humiliation which Indonesians suffer just because of their social standing and rights. Those who have European blood are said to be more privileged and ranks higher in society's standards. Minke refuses to bow down to the status quo, therefore making him the embodiment of Indonesian nationalism at a time of colonialism.
The author of this book, Pramoedya Ananta Toer wrote the book while he was imprisoned. This Earth of Mankind is a classic and has been translated into numerous languages from Dutch, Chinese, German, Swedish and more.
Ronggeng Dukuh Paruk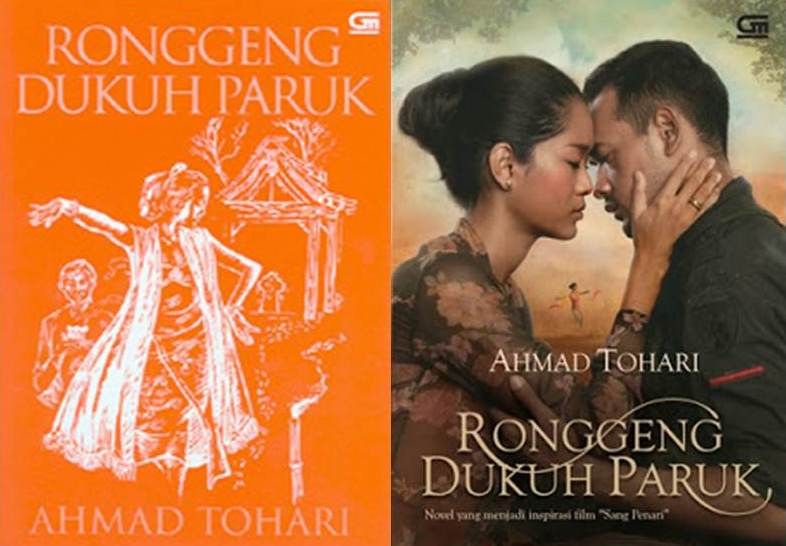 Ronggeng Dukul Paruk is a book which was written by Ahmad Tohari. This novel is unique, for it is divided into three parts. The first segment is "Catatan Buat Emak", the second segment is "Lintang Kemukus Dini Hari", and the third segment is "Jantera Bianglala". It tells the story of a beautiful and charming Ronggeng dancer who lives in Dukuh Paruk village. At first, she is popular in her village and even manages to seduce the officials. Even so, the story takes a turn for the worst as the political climate turns dire for the people in her village.
Although the story focuses on Srintil's journey on becoming a ronggeng, the book also covers a variety of issues. Some of the issues written in the book include prostitution, feminism, communism and the heated political nature that Indonesia was having at that time. In particular, the topic that most stood out was the issue of communism during President Suharto's era. This novel has been translated into many languages, such as Dutch, German, Japanese, English, and so on.
Beauty is a Wound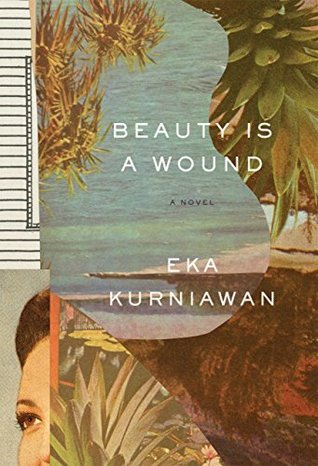 Beauty is a Wound by Eka Kurniawan, who was also hailed as the next Pramoedya Ananta Toer for his criticism and commentary of the government and colonialism. In this novel, and indo-Dutch woman named Dewi Ayu is forced to be a prostitute against her will. She gave birth to three beautiful girls. She worries that her daughters will be forced into prostitution just as she was, so she wished to have an ugly daughter as her fourth child.
Not only does this book tells the story of Dewi Ayu and her four children, but it also tells the story of what was happening in Indonesian at that time. It is the combination of family history, ghost story, political play, myths and adventures. Communism, war and prostitution during that time are also the underlying themes in this book. "Beauty is a wound" has been translated into English, Japanese, Dutch, and many more.
Twilight in Djakarta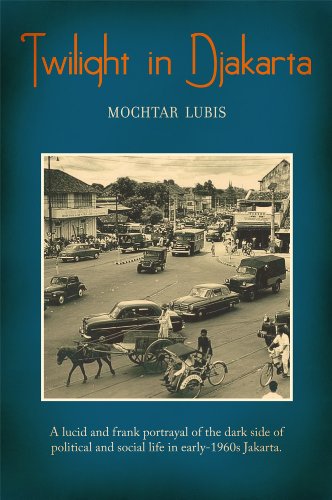 What sets this novel apart from the others in this list, is that it was first published in English at 1963 by Mochtar Lubis. Indonesian could finally read it in their own language in 1970. The story starts off with the return of government official Suryono from America. He was offered a fictional job posting by his father, who was a party member of one of the biggest parties in Jakarta. This book then tells the story of the family in which they became wealthy, to their downfall due to the weakening of the party itself.
Twilight in Djakarta not only tells the story of a political dynasty, but instead it was inspired with the political situation in the Soekarno era. For that reason, it was not published in Indonesia first but instead published in English since writings such as this would be banned in Indonesia. This novel has been translated into many languages too, such as Japanese, Dutch, Melayu, Korean, Spanish, and Italian.
Laskar Pelangi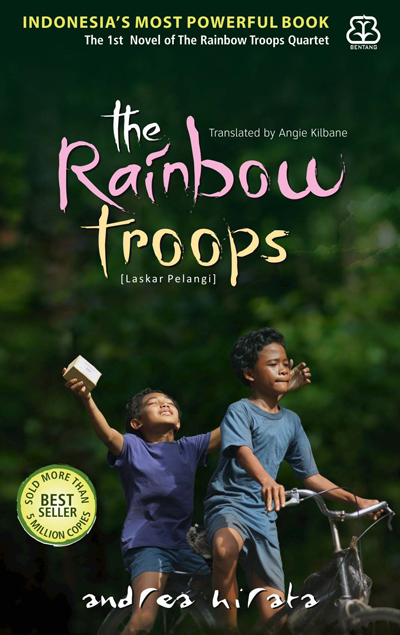 Laskar Pelangi is one of the most famous modern Indonesian books by Andrea Hirata. It's an autobiographical story of his childhood, in which it tells the story of Belitung children in Indonesia who have high hopes of reaching their dreams. Unfortunately, the school doesn't even have some proper facilities for their pupils. Although they have many obstacles coming their way, those kids become amazing students because they have a very big spirit to make their dreams come true. This novel is awfully famous in a lot of countries, such as England, Vietnam, Germany, Spain, China, and so on.
Which books have you read? Do you have any other recommendations? Share your opinion in the comments section below!