Fashion model is probably one of the fastest-evolving professions in the world. Every model needs to posses the ability to 'wear many hats', and be a real model for the products or brands he/she's modeling for. There's indeed more to modeling the latest fashions than simply wearing clothing and posing.
Everyone can be a fashion model. You can join a model agency and get them finding modeling projects for you. However, regardless of your age or your experience in modeling, this career requires certain skills that can only be learned from experienced teachers.
That is why, if you or your child choose to have a career in this industry, it's recommended to enroll in a modeling school to learn deeply about what it takes to be a real model. When attending fashion modeling schools, students will often learn a number of specialized skills that they wouldn't be able to learn elsewhere. This may include table manner lesson, fashion dance, and hold their bodies in the most attractive poses possible.
If being an aspiring fashion model appeals to you, here are the places where you can learn modeling intensively in Jakarta:
Kimmy Jayanti School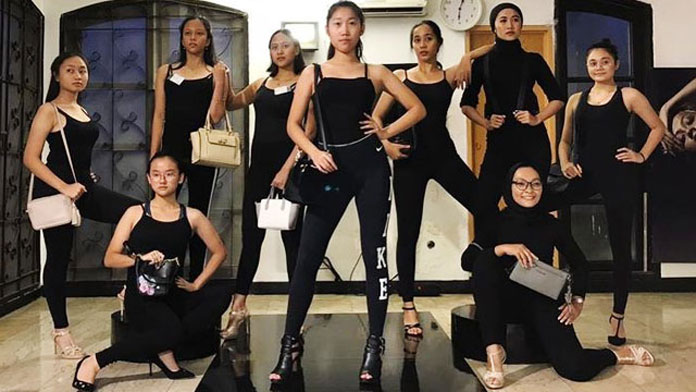 Established by a famous Indonesian model Kimmy Jayanti, this modeling school offers 12 sessions of meetings where all of the students will receive learning materials from catwalk and stage attitude to makeup class and photo shoot. The programs offered at Kimmy Jayanti School are opened for girls 12 years old and above.
Address: Jln. Bangka 8 No. 19 ABCD, RT.1/RW.12, Pela Mampang, Mampang Prapatan, South Jakarta City, Jakarta
Phone 0818-0633-4482
Website: https://www.kimmyjayanti.com/
OQ Modelling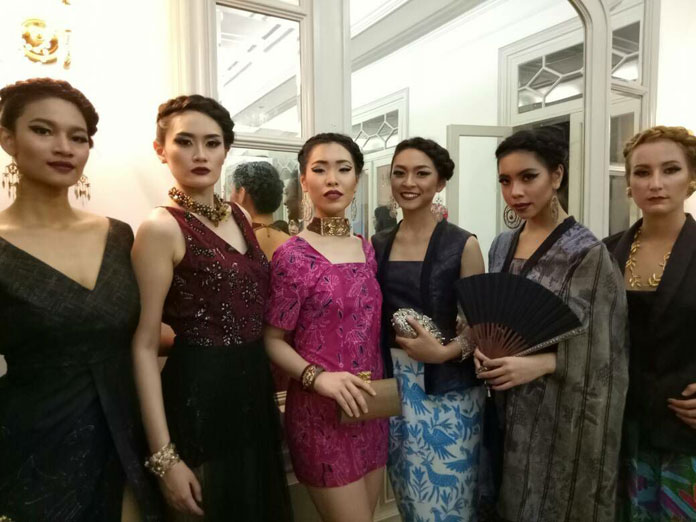 OQ Modelling helps kids, teenagers, and adults who desire to be a professional model with its extensive programs. The materials on kids' classes at OQ Modelling will evolve on basic catwalk and photo sessions, while for adults, the materials will be more advanced such as makeup, personality development, and fashion knowledge.
Address: Jl. Wijaya B No.3, RT.6/RW.1, Pulo, Kec. Kby. Baru, Kota Jakarta Selatan, Daerah Khusus Ibukota Jakarta 12160
Phone: 021-74863901/08989393223
Facebook: https://www.facebook.com/oqschoolfans/?ref=page_internal
JIM Models
JIM Models is one of the biggest model managements in Jakarta. It offers a comprehensive range of courses such as acting, model training, beauty and skincare, table manners and many others for those who wish to be a professional model. The courses are available for Junior (5-11 years old), Teenagers, and Adults (12 years old and above).
Address: Optik Seis Building, 4th floor, Jalan Melawai R aya No 65 South Jakarta
Phone 021-7262690
Website: https://www.jimmodels.com/
Look Inc Indonesia
Here you can learn to be a model intensively in a relatively short period—3 months. You'll develop your basic walk, pose and expression, self makeup and more skills during the course. Everybody who is above 13 years old can join Look Inc Indonesia and choose between Regular or Private Group class.
Address: The Promenade, Jalan Warung Buncit Raya Lot 19-20 No 98, South Jakarta
Phone 021-7980257
Website: http://www.look-indonesia.com/index.php/en/
Vanela School
Vanela believes that every child in the world was born with unique talents and abilities. And at Vanela, kids can broaden their path to reach success in the future. They will learn in 4 levels: Personality Development, Physical Development, Talent Development, and Performing Arts. Vanela is a great school if you really want to channel your kids' talents in entertainment industry.
Address: Klub Taman Kedoya, 2nd floor, Jalan Kedoya Palma Raya FC/1, Taman Kedoya, West Jakarta
Phone 021-58303644
Website: https://www.vanelaschool.com/