Some people are born with musical ability. Many gifted kids can play instruments from a very young age without taking any music lessons. If your child is one of them, enhance their music talent with experienced tutors.
Learning music improves spatial learning, coordination and performance in studies, as has been researched.
In Indonesia, especially Jakarta, there are music schools where kids (or even parents) can learn music. They will not only learn the techniques but can also expand their connections to help them jump into the music industry later. These music schools even offer international examination and certifications.
Check out this our list of the best music schools in Jakarta:
Yamaha Music School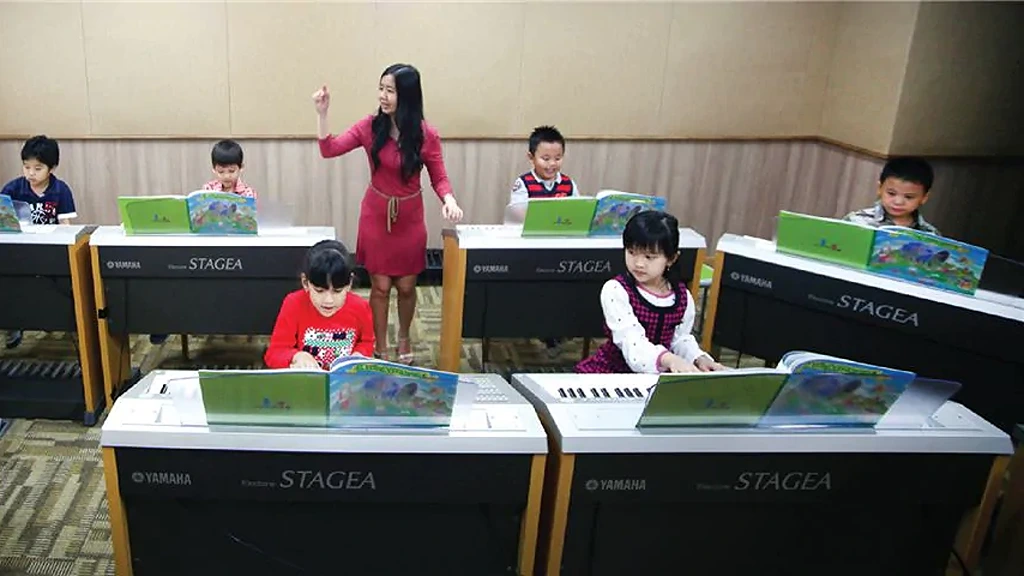 The Yamaha Music School has the precise and unique Yamaha Music Education System. The basis for the creation of the Yamaha Music Education System is its philosophy of "Music for Everyone". The teaching curriculum is adapted to the age and physical and mental development of children in general. They have 2 types of courses, such as Yamaha Music School for Children and Yamaha Music School for Teens and Adults.
The schools are located in almost every major city in Indonesia. For more details about locations and contact, click here.
Purwa Caraka Music Studio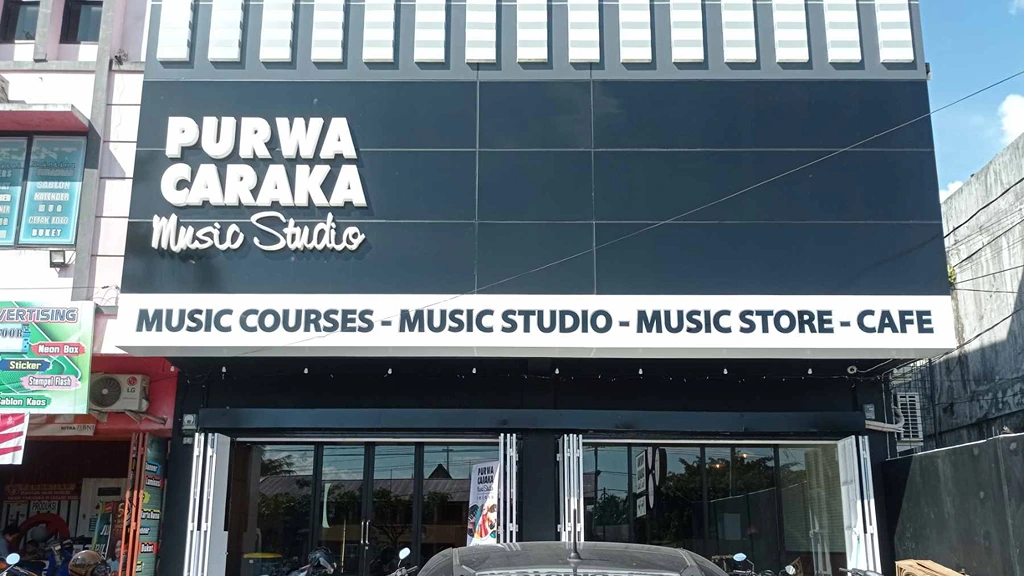 Purwa Caraka Music Studio is a company that dedicated for music education. Founded by a well-known Indonesian musician Purwa Caraka, it offers an extensive range of music courses for kids to adults. To support the skill enhancement for the students, there are also in-house and annual performances that exhibit the student's musical talents.
Address:
Ruko Golden Boulevard 2 Block W2 No 10-11 BSD City, Tangerang
Phone:
021-53163506
Open:
Monday-Thursday 09.00–20.00 WIB
Friday 09.00–20.00 WIB
Saturday 08.00–17.00 WIB
Sunday 09.00–15.00 WIB
Jl. Tebet Raya No.48 B, RT.4/RW.4, Tebet Tim., Kec. Tebet, Kota Jakarta Selatan, Daerah Khusus Ibukota Jakarta 12820
Open:
Monday-Saturday 09.30–20.00
Phone:
0812-5000-1048
Jl. Cikini Raya No.58, RT.14/RW.5, Cikini, Kec. Menteng, Kota Jakarta Pusat, Daerah Khusus Ibukota Jakarta 10330
Open:
Everyday 10.00–21.00 WIB
Phone:
(021) 31937353
7, Jl. Cempaka Putih Raya No.20, RT.7/RW.8, Cemp. Putih Tim., Kec. Cemp. Putih, Kota Jakarta Pusat, Daerah Khusus Ibukota Jakarta 10520
Open:
Monday, Wednesday, Thursday, Friday 11.00–19.00 WIB
Saturday 09.00–18.00 WIB
Tuesday 12.00–19.00 WIB
Phone:
(021) 42888562
Elfa Music School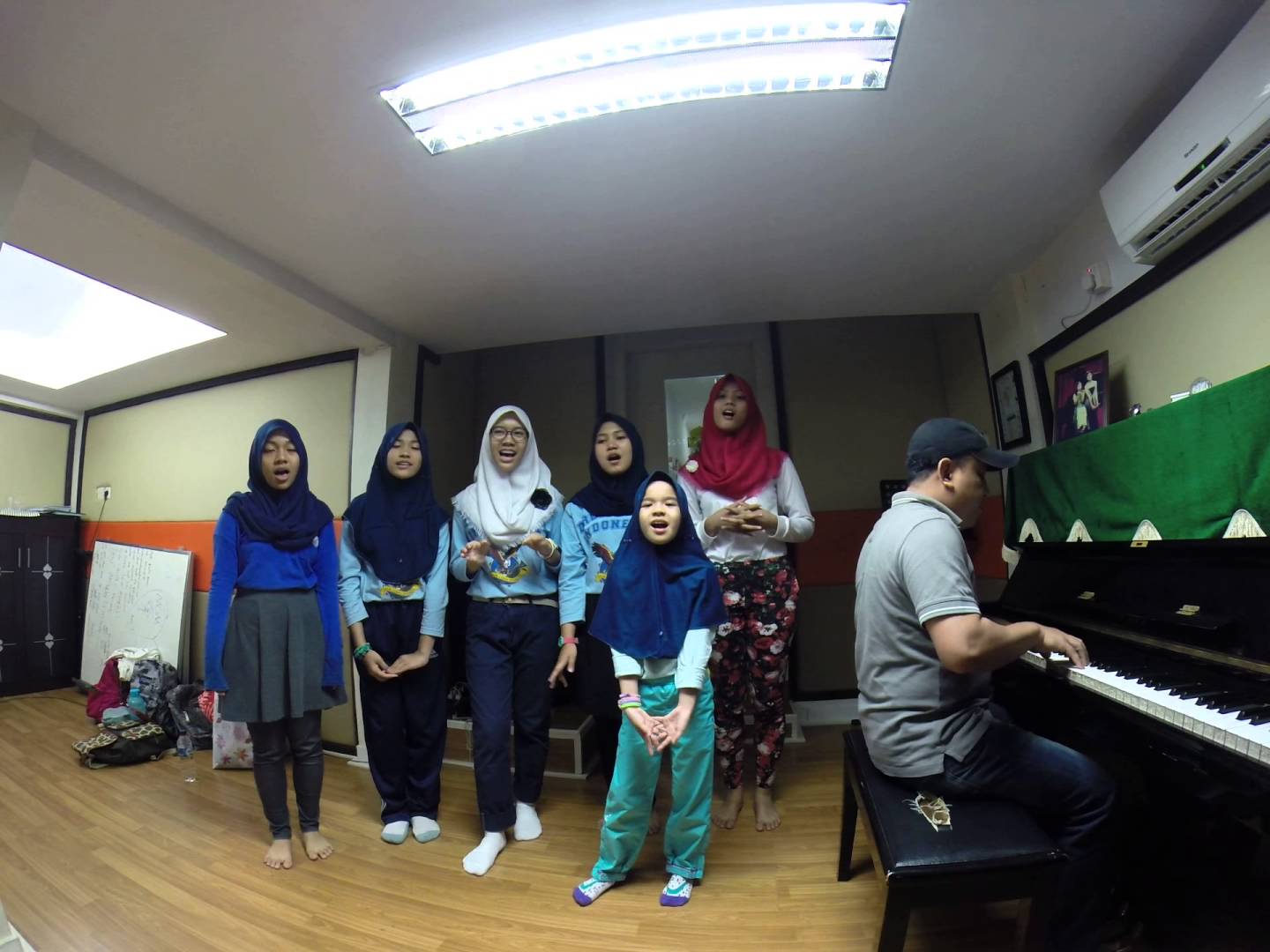 The music school founded by the late Elfa Secioria Hasbullah Ridwan, also known as Elfas Secioria, has succeeded in creating a number of top Indonesian musicians and singers. This school was founded on February 20, 1981, and has become one of the prestigious schools for young people in Bandung and Jakarta. The names of well-known EMS alumni are Rio Febrian, Ruth Sahanaya. Then Trie Utami, Rita Effendy, Lita Zein, Agus Wisman, Yana Julio, Uci Nurul. Including Sherina, Andien (singer), and composer Yopie Widiyanto (Kahitna).
Blok Jalan Duta 9 Blok LL No.15, RT.002/RW.023, Bojong Rawalumbu, Rawa Lumbu, Bekasi, West Java 17116
Open:
Friday 14.00–20.00
Saturday 09.00–16.00
Tuesday-Thursday 14.00–20.00
Phone:
0821-1274-7776
Komplek Griya Mas, Jl. Griya Utara No.3, Sukawarna, Kec. Sukajadi, Kota Bandung, Jawa Barat 40164
Open:
Wednesday, Thursday, Friday 14.00–20.00
Saturday 09.00–16.00
Phone:
0818-420-885
Jl. Otista No.174, Langensari, Kec. Tarogong Kaler, Kabupaten Garut, Jawa Barat 44151, Indonesia
Phone:
0817-228-114
Sekolah Musik Cantata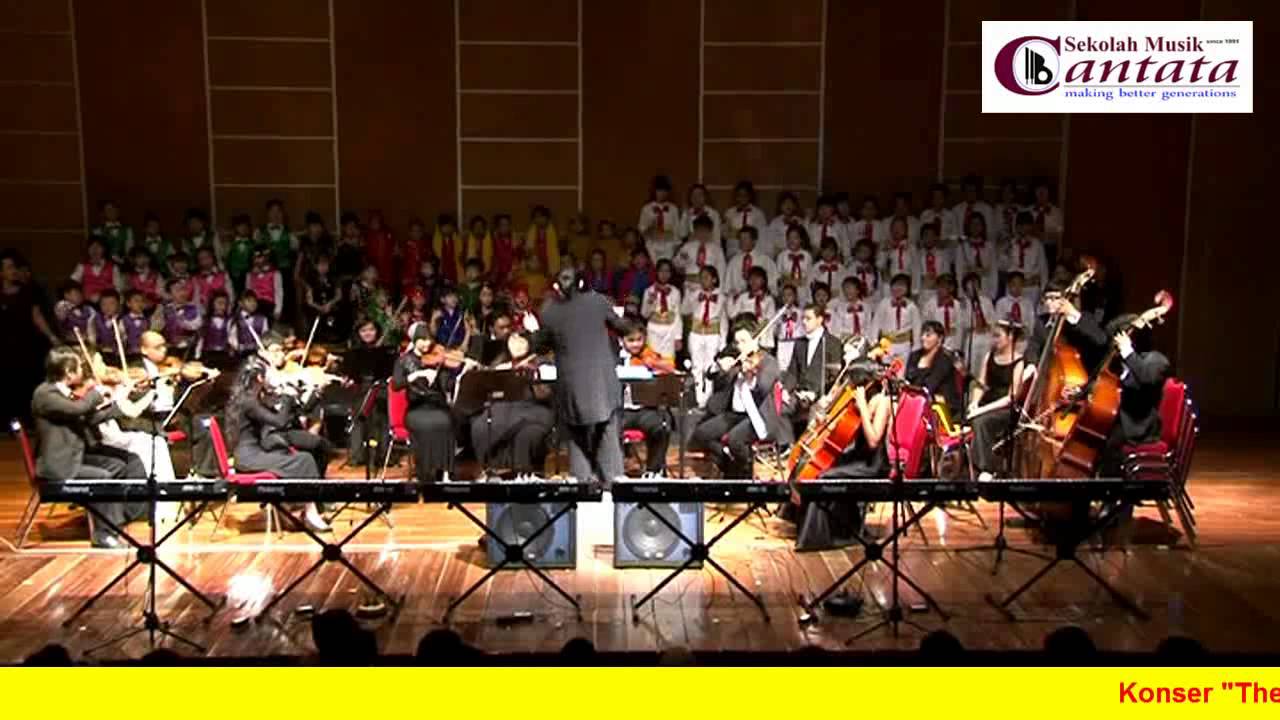 Founded in 1991, Sekolah Music Cantata was designed to develop the music skills from the very young age. It offers two certificates from Trinity Guidhall and Rockschool. There are private and group sessions for students in each program—from classical music to music theory programs.
Instagram:
@sekolah_musik_cantata
Email:
cantatamanagement@gmail.com
Address:
Kelapa Gading Square, Rukan French Walk Block K No 18-21, Mall of Indonesia, North Jakarta
Phone 021-45867189
Sunter Mall 3rd floor No 5 North Jakarta
Phone 021-65832892
Ruko Sentra Eropa, Blok D/06, Kota Wisata Cibubur, East Jakarta
Phone 021-84932312
Other locations can be checked here.
Sekolah Musik Duta Nada
Sekolah Musik Duta Nada uses European standard for its courses. The curriculum refers to ABRSM Royal Schools of Music in London, UK, so all students need to learn all kind of important pieces/repertoires. Sekolah Musik Duta Nada provides courses for piano, guitar, violin, and vocal for its students. Each year, the students will be sent to take ABRSM examinations during spring and fall semesters.
Address:
Rukan Permata Buana, Jalan Pulau Bira Raya B9 No 3 West Jakarta
Phone:
021-5806056
Website:
Email:
dutanada@gmail.com
Music isn't only a medium to express emotions that can't be described in words. It is a universal language everyone can understand. For children, it also helps to develop their cognitive abilities and their brain as overall. So, either for preparing your kids to be a professional musician or just want your children to learn something new, music course is worth to try.