Famous as the Island of Gods, it is not surprising that Bali has many temples that are worth a visit. There are over 20,000 temples (or pura in Balinese) on the island in various locations—on top of the hill, hugging the coast, or tucked away inside a forest. Several of them have become the island's most iconic landmarks, featuring ancient architecture against the exotic backdrops.
No matter what temples you are going to visit, don't forget to conduct proper temple attire comprising a waist cloth (Sarong) and sash which are available for rental at all sites.
And here is our recommendation of must-see temples in Bali:
Tanah Lot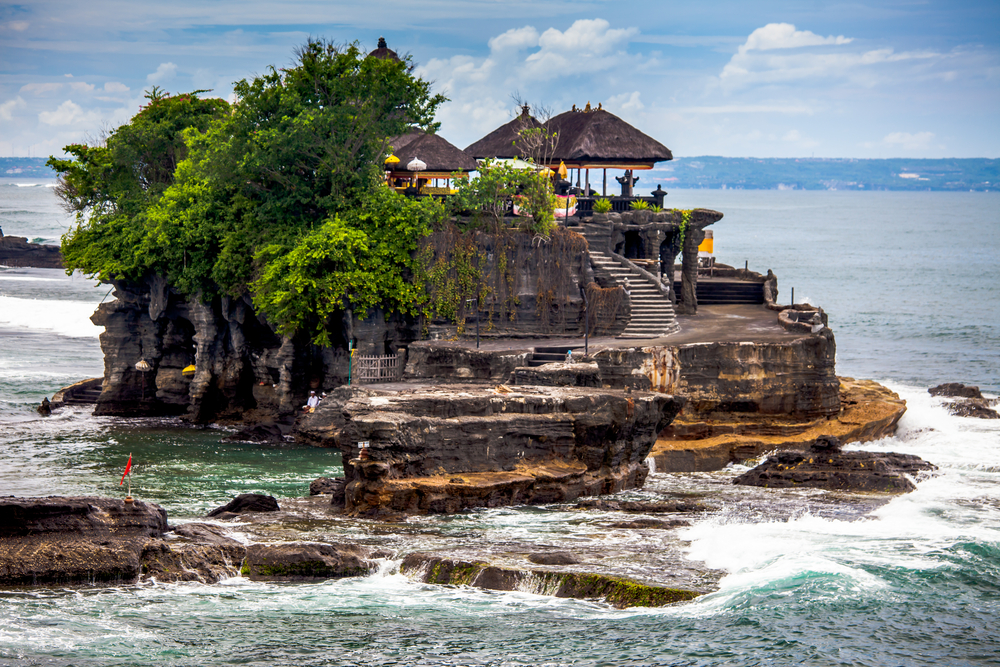 This temple is perhaps the most frequently featured temple in magazines, postcards, calendars, and other published pieces due its unique offshore setting and sunset backdrops. It's a place that should not be missed if you visit the western part of Bali. The onshore site consists of smaller onshore village temples alongside visitors' leisure facilities that comprise restaurants, shops and a cultural show. If you visit this temple, keep in mind that the large waves near the rocks are dangerous. Always take care and obey the warning signs in the location.
Address: Jalan Raya Tanah Lot, Beraban Village, Tabanan, Bali
Pura Besakih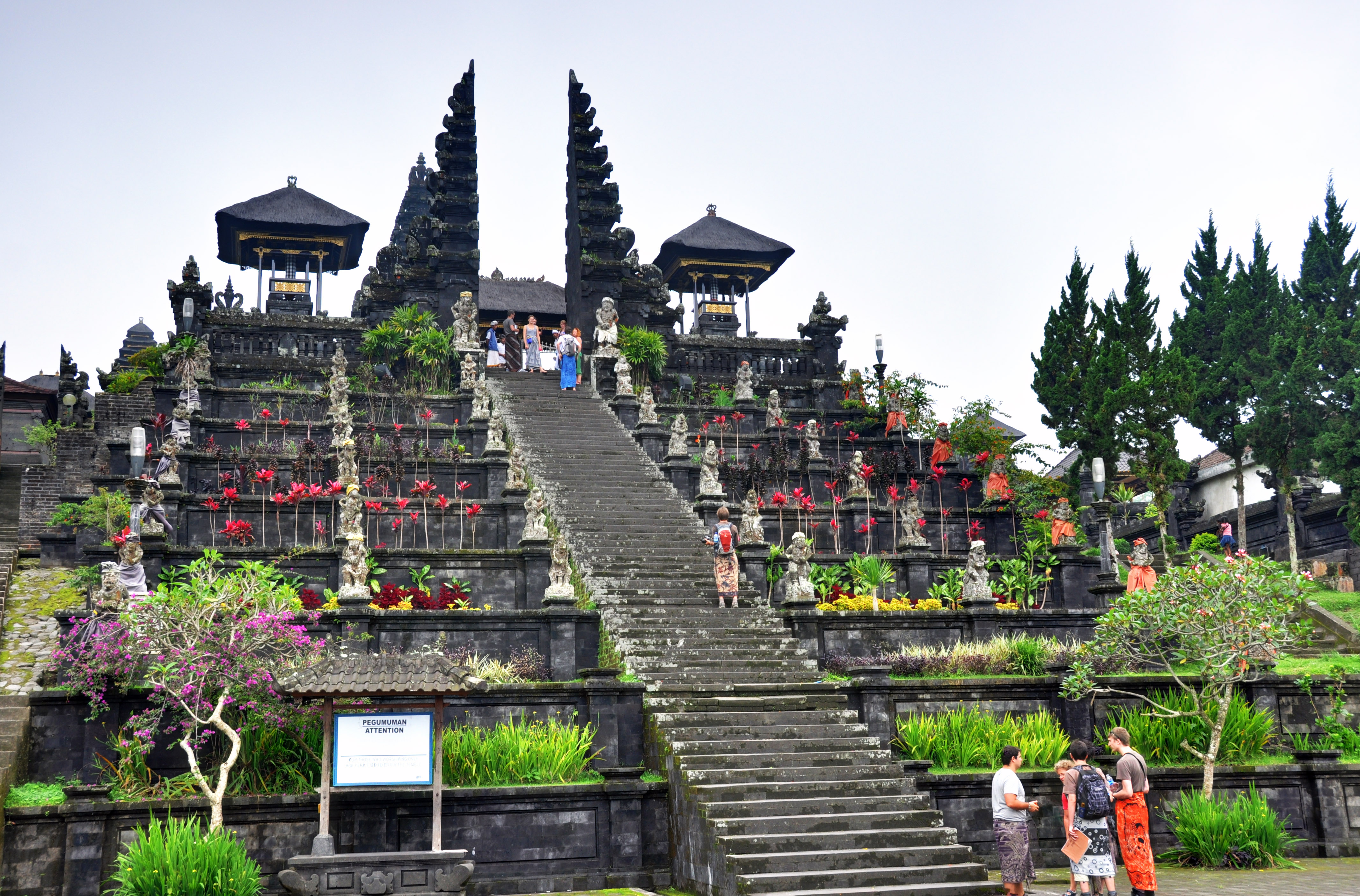 Bali's biggest and most sacred temple by far is Besakih, which is also known as the 'Mother Temple'. Located at 900 meters up the steep slope of the sacred volcano Mount Agung, the stunning complex of 22 tempes is revered by the majority of Balinese Hindus, and a site of many elaborate rituals and ceremonies. Here visitors can explore the different areas of the complex, although there are many village and clan temples that are not open to tourists.
Location: Besakih Village, Rendang sub-district, Karangasem, Bali
Pura Ulun Danu Batur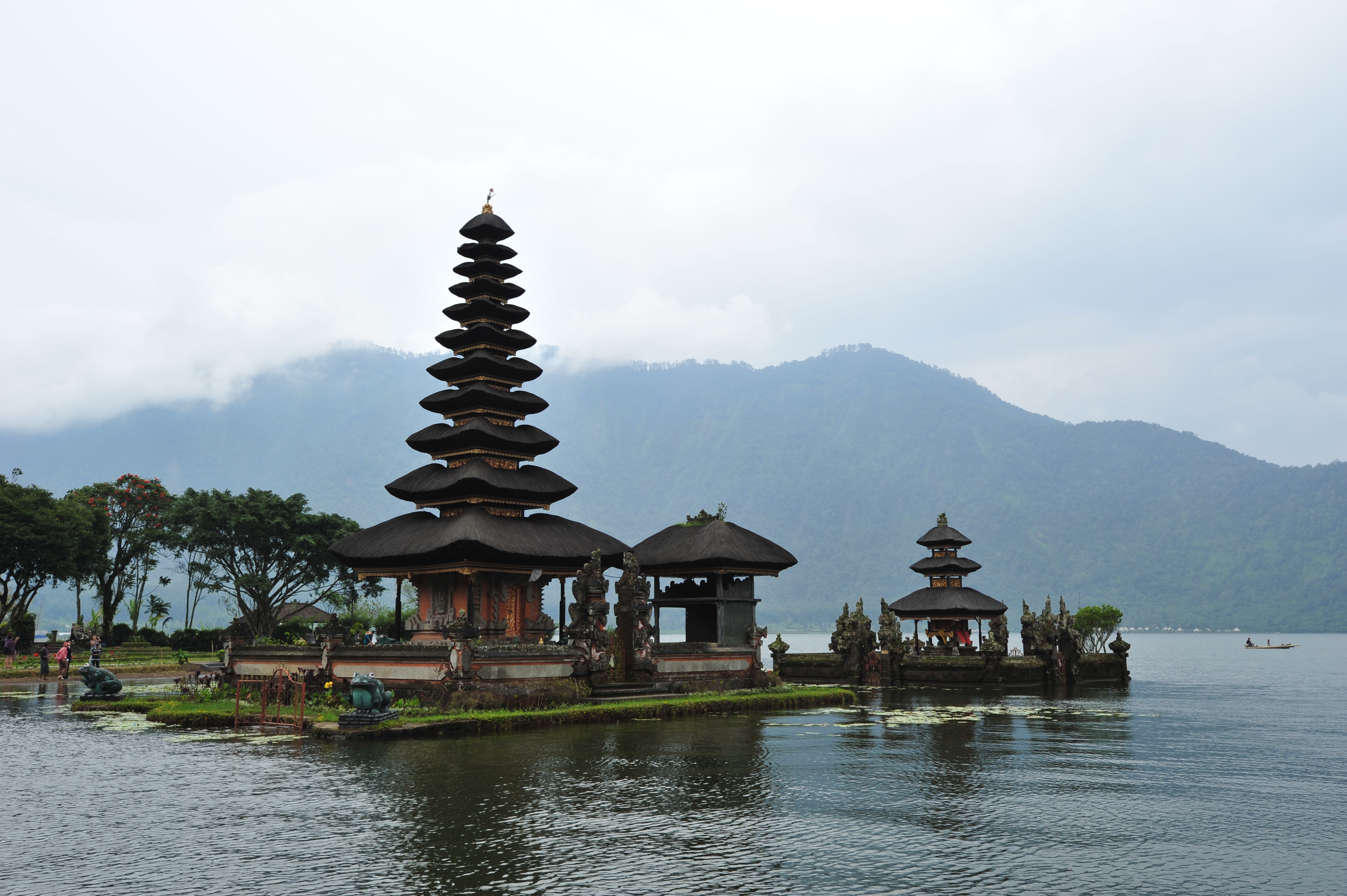 This temple is the second most important temples in Bali after Pura Besakih. It also appears often in photographs about Bali in many media outlets. The temple complex is located on the western side of the Beratan Lake in Bedugul, Central Bali. Inside the complex, the three main shrines are dedicated to the worship of God Vishnu which boasts 11 tiers, God Brahma with 7 tiers and Shiva with three tiers. The best time to visit Pura Ulun Danu Batur is during the temple anniversary (odalan), when the shrines are lavishly decorated in colored and checkered cloths.
Address: Jalan Kintamani, South Batur, Denpasar, Bali
Tirta Empul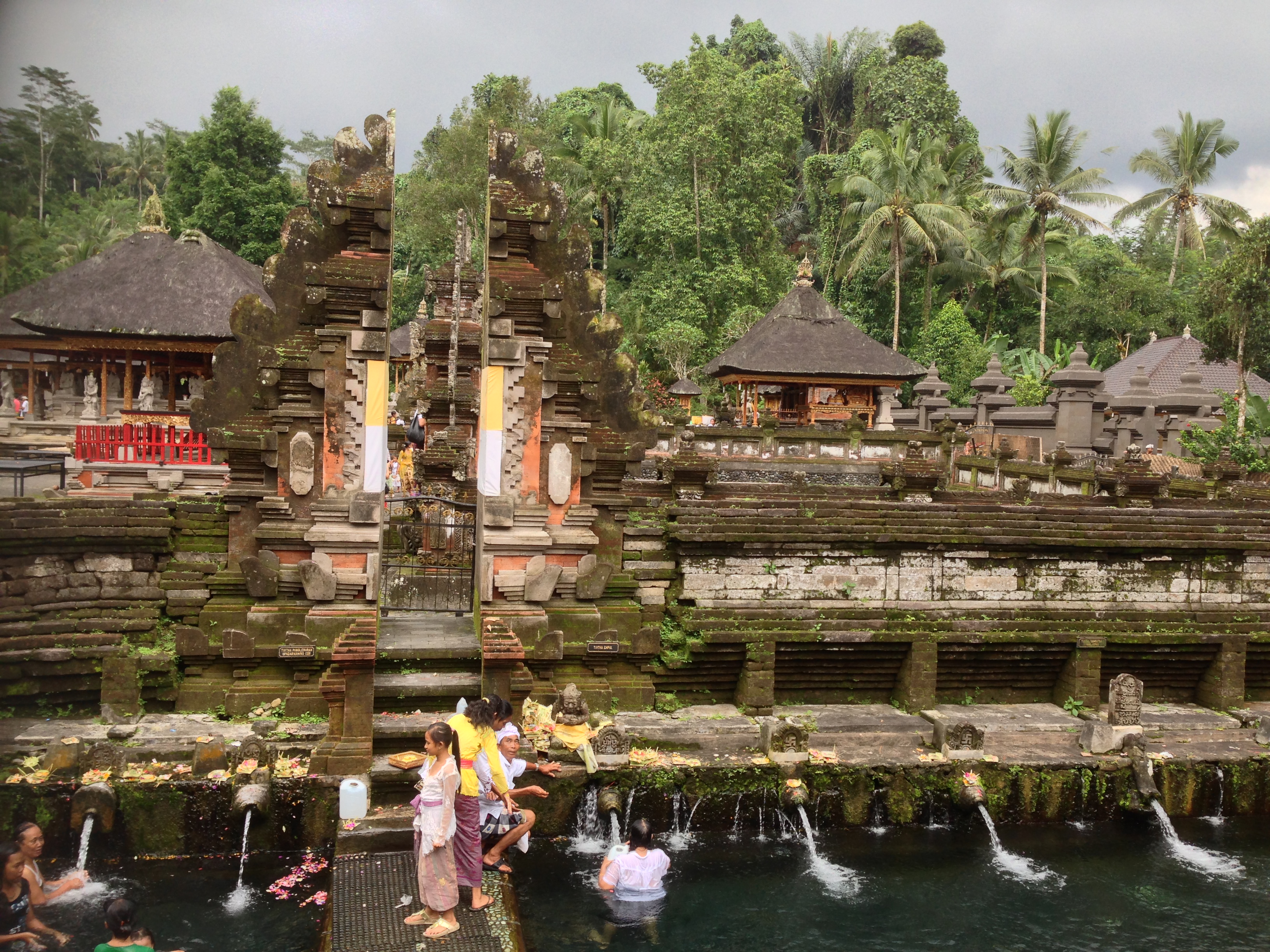 Tirta Empul is a Hindu temple whose holy waters are believed to have healing properties. The temple compound consists of a petirtaan or bathing structure, famous for its holy spring water, where Balinese Hindus go to for ritual purification. The temple pond has a spring which gives out fresh water regularly, which Balinese Hindus consider to be holy.
Address: Jalan Tirta, Tampaksiring, Gianyar, Bali
Pura Goa Lawah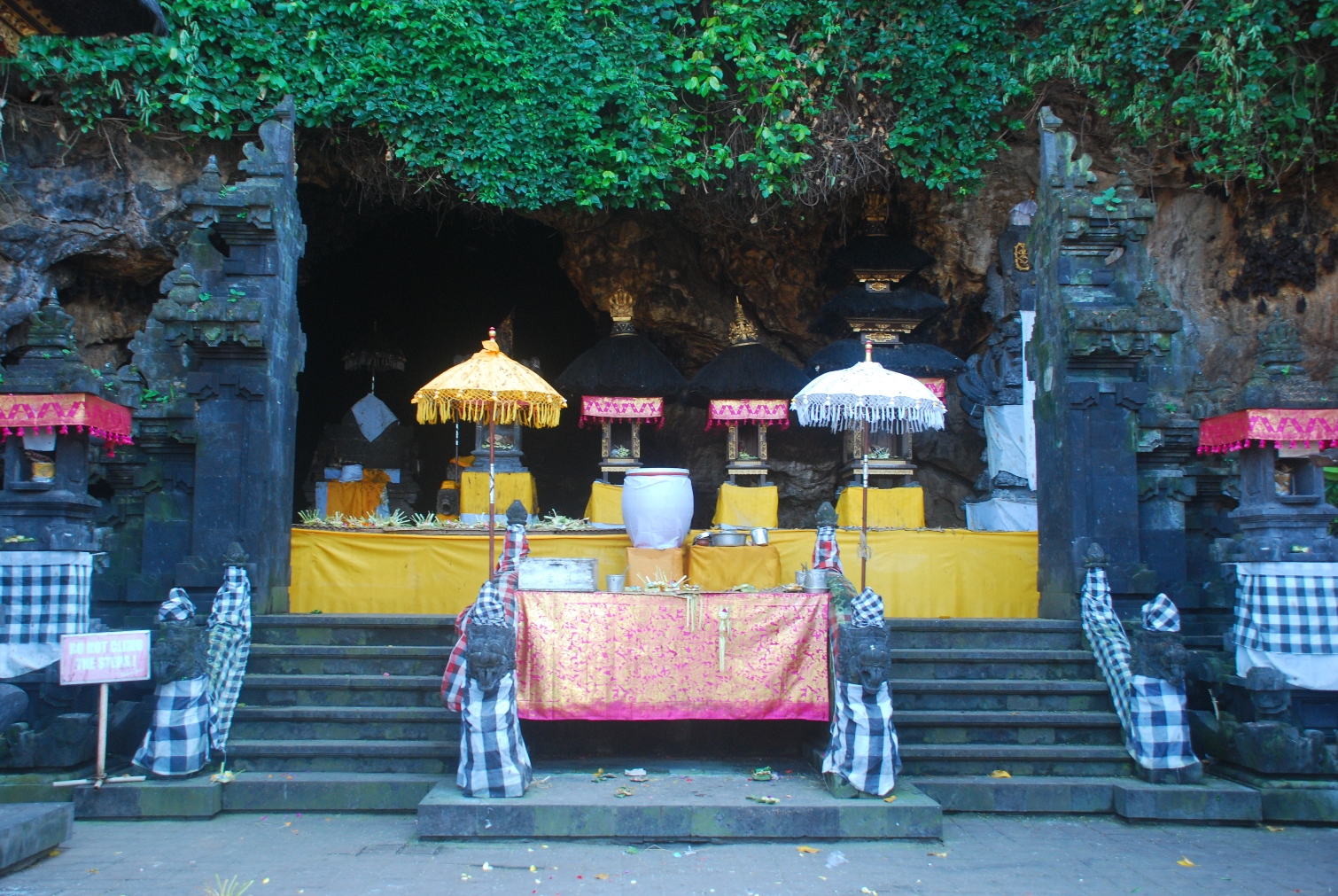 This Hindu shrine is located about 10 minutes drive from Kusamba, and is one of nine directional temples in Bali. The main attraction at Pura Goa Lawah of course is a cave on the north side of the main temple area, which is filled with thousands of fruit bats. The nearby black-sand beach makes Goa Lawah a popular site for post-cremation purification, for the Balinese families that can afford it.
Location: Jalan Raya Goa Lawah, Pesinggahan, Klungkung, Bali