Poke bowls are currently having a moment, especially among foodies in Jakarta.
In case you missed it, poke (pronounced 'poh-kay' not 'pohk') is a traditional Hawaiian dish made up of the combination of raw fish, rice, and toppings. At a glance, poke bowls look like Japanese chirashi bowls. The difference between poke bowls and chirasi bowls is that poke bowls come with hearty chunks of raw fish; meanwhile chirashi bowls come with traditional sashimi slices.
There are also other variations for vegetarians and vegan—so it's literally a happy bowl for everyone.
Have you tried a poke bowl? If you haven't, here are the best poke bowls in Jakarta that worth to try:
HONU Poke and Matcha Bar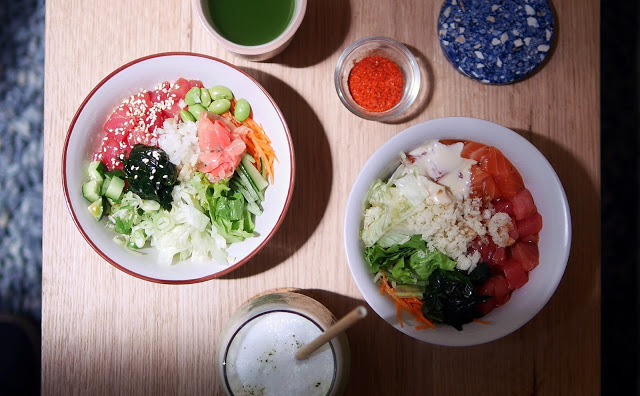 Honu is a newly opened dining place that serves major Hawaiian vibes with their must-try poke bowls. For the rice base, you may choose between regular white sushi rice and brown rice, and chilled raw tuna or salmon. The ingredients will be then tossed in a sauce, fresh vegetables, and garnish. The favorite variants here are Honu-Lulu (rice with chunks of Ahi tuna combined with shoyu, nori, and cucumber), and Two & Two (salmon and tuna combo with creamy sauce and tempura crunch). A glass of HONU's signature matcha drink will be a perfect companion for your poke bowl.
Location: Jalan Kemang Selatan Raya No 125 South Jakarta
Phone 021-71793580
Limu Poke Shop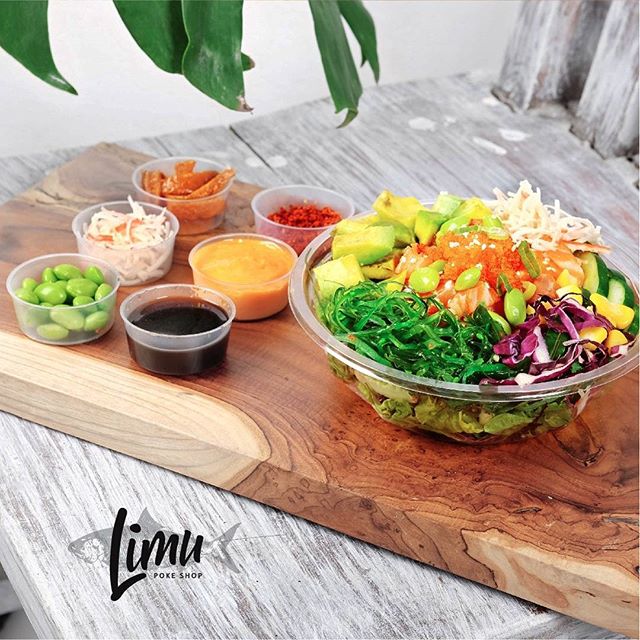 Unlike its competitors, at Limu Poke Shop visitors can order the available poke bowls menus or design their own poke bowls. If you don't feel like eating carbo, you can opt for their zucchini noodles that are obviously healthier. Although the ingredients at Limu Poke Shops are always fresh, the plastic bowl and utensils used for serving may not be pleasant for some people.
Address: Pacific Place Mall, 4th floor, Jalan Jenderal Sudirman, SCBD Jakarta
Phone 0815-1716-6608
Rock Paper Scissors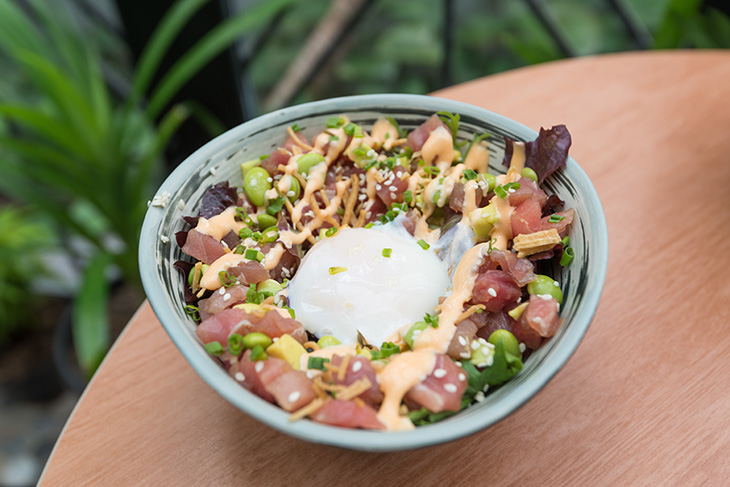 Rock Paper Scissors, or more known as RPS, is a new Japanese bistro in Mega Kuningan area. Aside from serving a wide selection of Japanese meals, RPS also serves one of the most favorite poke bowls in town: Tuna Poke Bowl. It is a bowl of rice topped with avocado, poke tuna, half boiled egg, edamame, and fresh soy dressing. On another note, RPS is also a very cozy place for chit-chatting with friends after a long day.
Address: The East Tower, GF Unit 08 A-C, Jalan Lingkar Mega Kuningan South Jakarta
Phone 021-29527101
Poke Sushi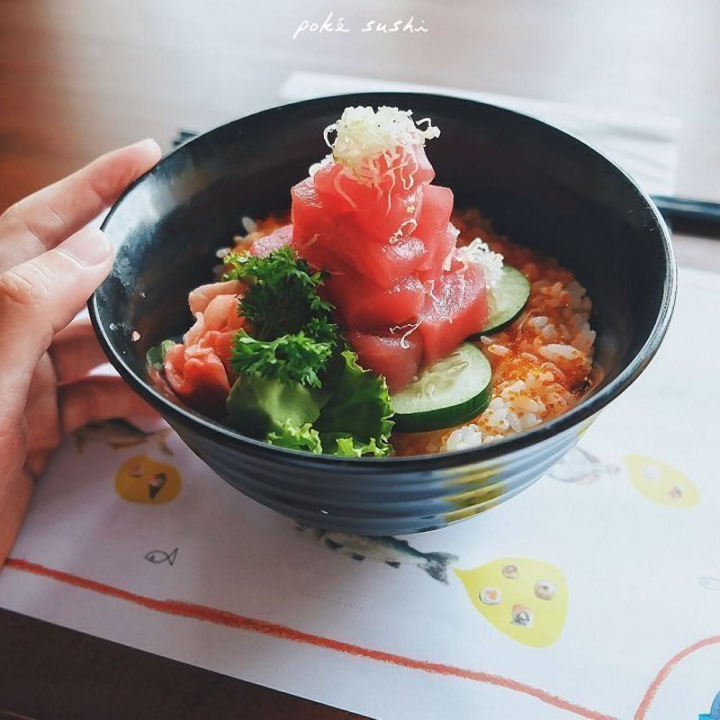 Since poke bowls are like chirashi's long lost sisters, it is not surprising if there is a Japanese restaurant serving the dishes. Their Ahi Poke is a combination of Japanese sushi rice and fresh tuna with special dressing. To keep the 'Japanese vibe', Ahi Poke here is served with miso soup. What a nice combo!
Address: Ruko Dharmawangsa Square, Jalan Dharmawangsa VI No 6, South Jakarta
Phone 021-72780553
Hatchi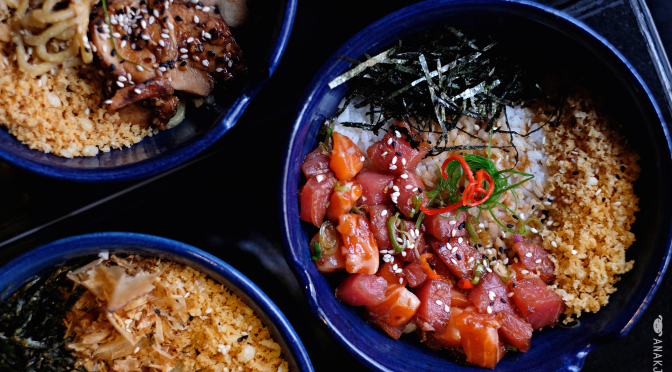 Hatchi specializes in fusion Asian dishes such as porridge, noodle, bao, Asian tapas, and rice bowl. It is kind of surprising that Hatchi also serves poke bowl. Although the variation is very limited, but the poke bowl in Hatchi is worth to try. Hatchi's version of poke bowl consists of steamed rice, fresh marinated salmon and tuna, scallion, and homemade poke sauce. The only (kind of) downside is that they use plain steamed rice instead of sushi rice.
Address: Pondok Indah Plaza 2, Blok BA 27 Pondok Pinang, South Jakarta
Phone 021-27654066.
Poke bowls can be alternative for healthy or clean eating, as the ingredients are mostly raw. Unfortunately there are only a few restaurants in Jakarta that serve this Hawaiian appetizer. But we hope more to come in the future!