Holiday does not always mean beaches, mountains, luxury resorts, or culinary exploration. A holiday could be a visit to a local village, observing the village life with all of its uniqueness from the culture to its natural beauty.
Indonesia has many villages that are designed as a tourism objects for tourists. These villages, more known as tourist villages, has certain characteristics that combines attractions, accommodations, supporting facilities, and of course local wisdom. Tourists can stay at local residents' house, enjoy the village ambiance, and even contribute to the village.
Visiting a local village in Indonesia can be a memorable experience for you to spend your holiday. Below is the list of the best tourist villages in Indonesia that you must visit at least once in your life:
Desa Nglanggeran, Gunung Kidul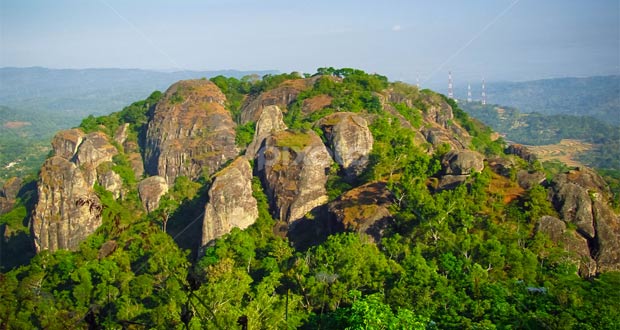 This tourist village has recently awarded as the best tourist village in Southeast Asia from Asean Community Bases Tourism Award (Asean CBT Award). Located in Gunung Kidul regency, this tourist village is known for its ancient remains and the traditional culture. There is also a live-in program for tourists who want to know more about village life at Nglanggeran. The program allows tourists to interact with local people, learn Nglanggeran's culture such as mask painting, making handicraft from janur (young coconut leaf), learn Reog dance, and many more.
If you are interested to take a live in package in Desa Nglanggeran, you may see the details here.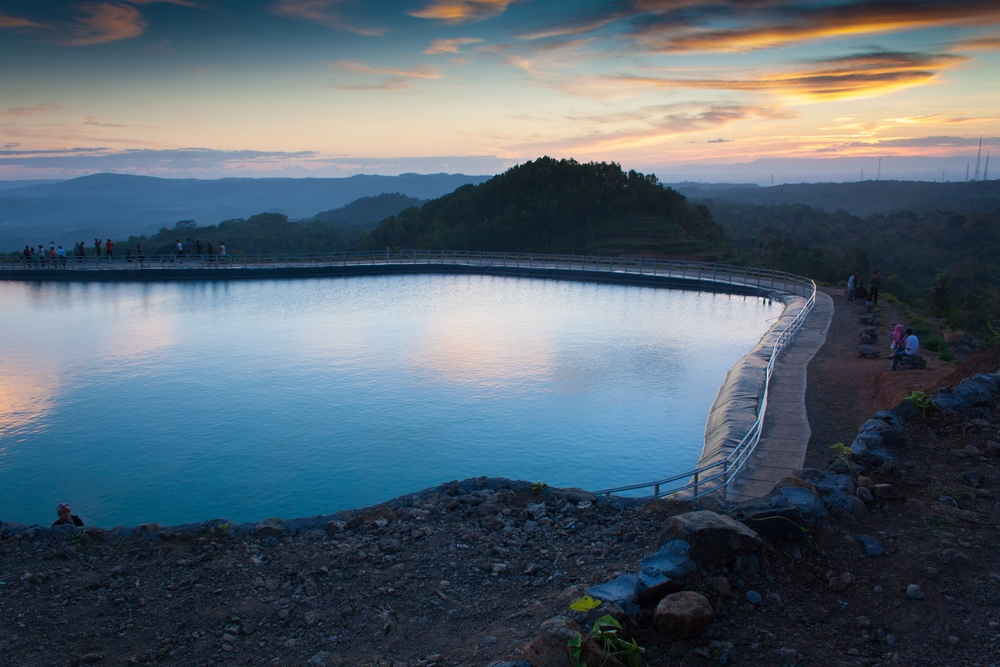 Desa Wisata Kasongan, Yogyakarta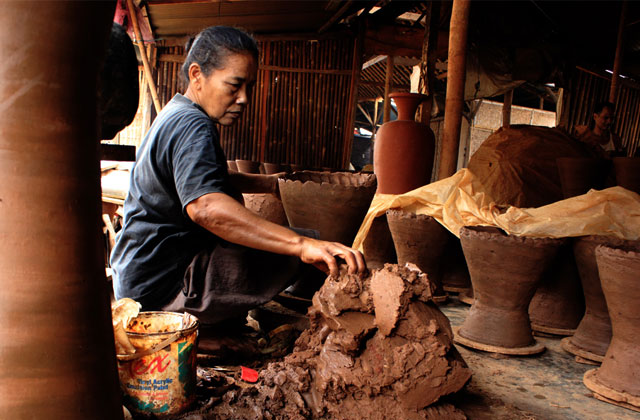 Kasongan is also popular as "Pottery Village". Most of the residents in this village are potters, so don't be surprised if you see houses displaying their pottery products there. The best thing is you can get hands-on experience of pottery making in this village. Many of the showrooms also provide pottery workshop for tourists (individual or group).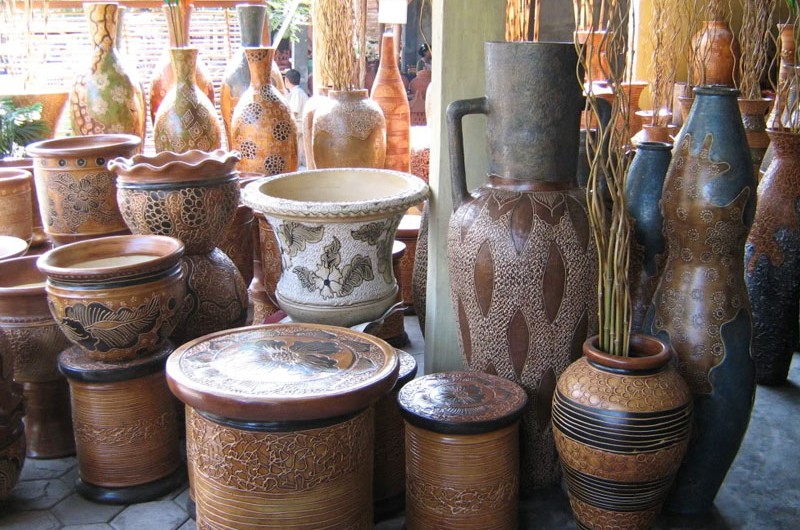 One of the pottery workshop providers is Bunga Craft, and you can see the more information about pottery workshop here.
Desa Wisata Panglipuran, Bali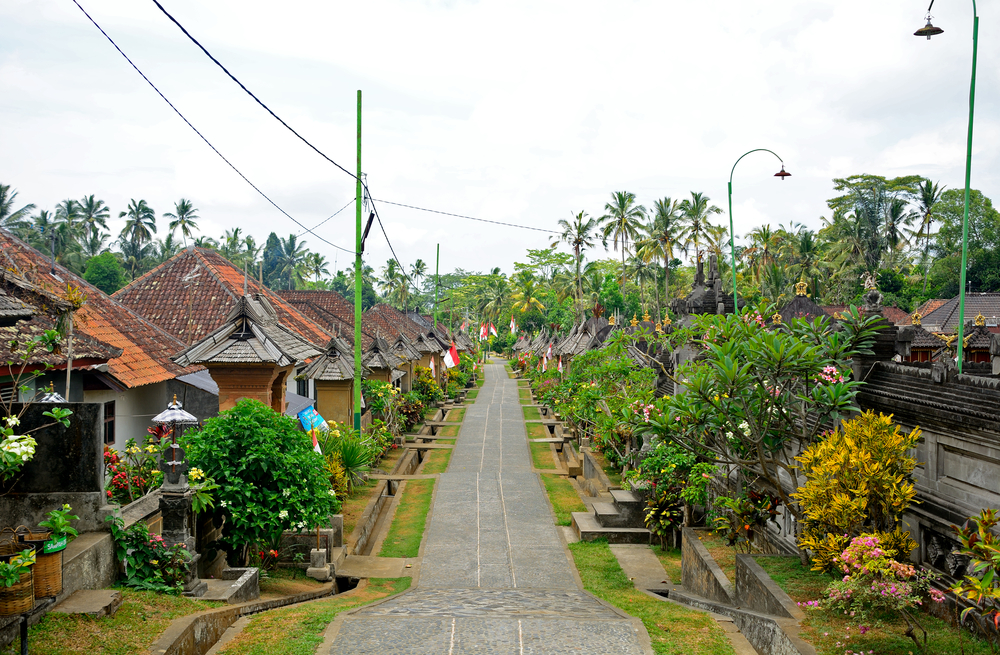 Desa Panglipuran is a beautiful highland village in Bangli, East Bali. It is best known for its well-preserved culture and village layout. Even walking on the pavements in this village is calming—the village is so clean, no motorcycle nor car are around, and of course it's free of pollution. Enter any of the houses through their arched gates (called Angkul-angkul in Balinese), and you are welcomed by friendly residents who show you around their compound. Old bricks still stand in their place, traditional kitchens are covered in soot from the billowing wood fire hearths, and compounds are uniquely laid out, each following old Balinese spatial and architectural set of rules.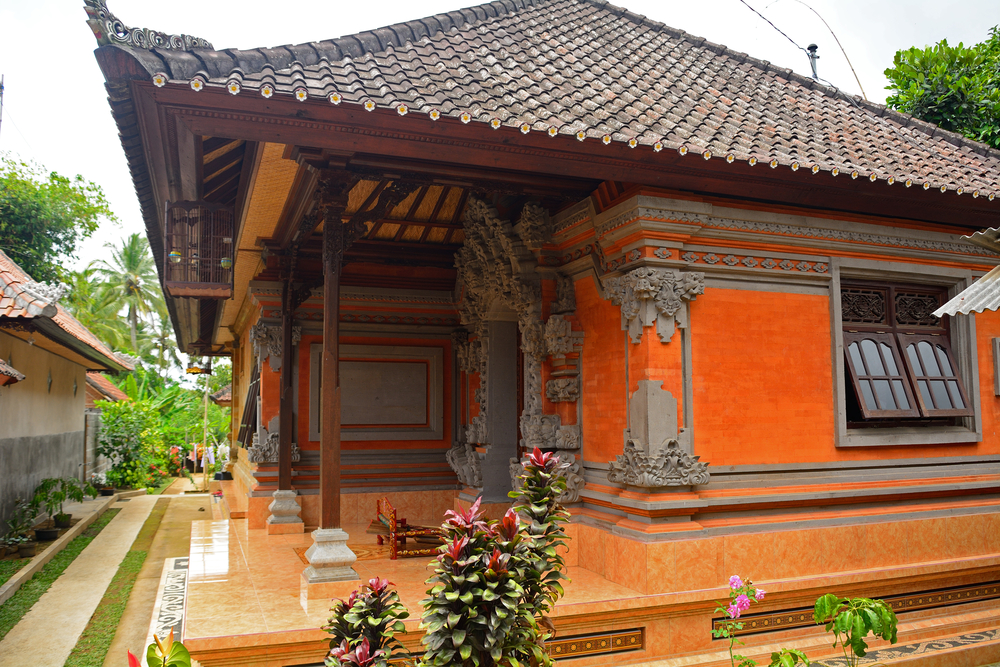 Desa Panglipuran is located around 45km from Denpasar and 5km from the center of Bangli city. The entrance fee are Rp15,000 for domestic tourists and Rp30,000 for foreign tourists.
Address: Kubu, Bangli Regency, Bali
Kampung Naga, Garut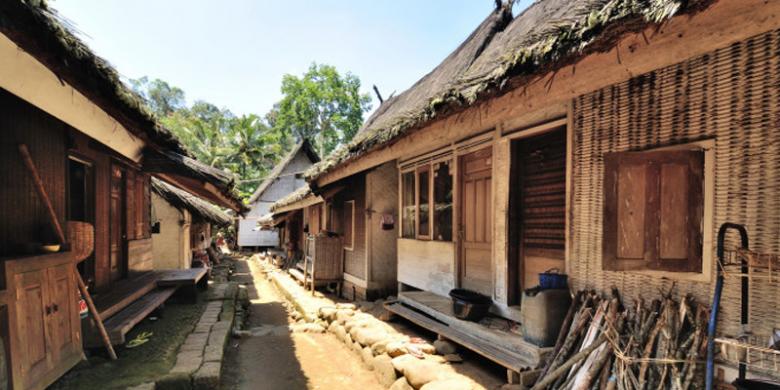 Although the location of this village is near the city of Tasikmalaya, Kampung Naga is a village which is inhabited by a community in a very strong tradition of holding the remainder ancestors. The communities are living in the framework of an atmosphere in a traditional simplicity and environmental wisdom. The people even do not install household furniture like tables, chairs, and beds in their houses. Visiting this village will sure give more perspectives about how people still living in an ancient tradition in the middle of globalization.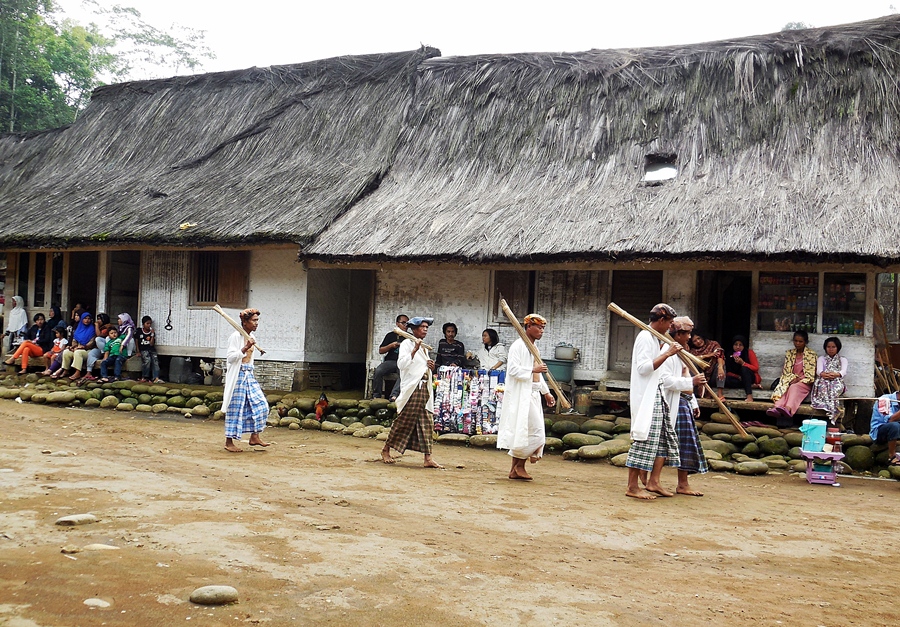 There are guides in Kampung Naga who will help you exploring the village. There is no entrance fee, so you only need to give some tips for the guide. It is not advised to visit this village on Tuesday, Wednesday, and Saturday, as the people will do a ritual called "menyepi", in which they will refuse to discuss or answer questions about the tradition and ritual in Kampung Naga.
Location: Neglasari, Salawu Sub-district, Tasikmalaya, West Java
Desa Wisata Dieng Kulon, Banjarnegara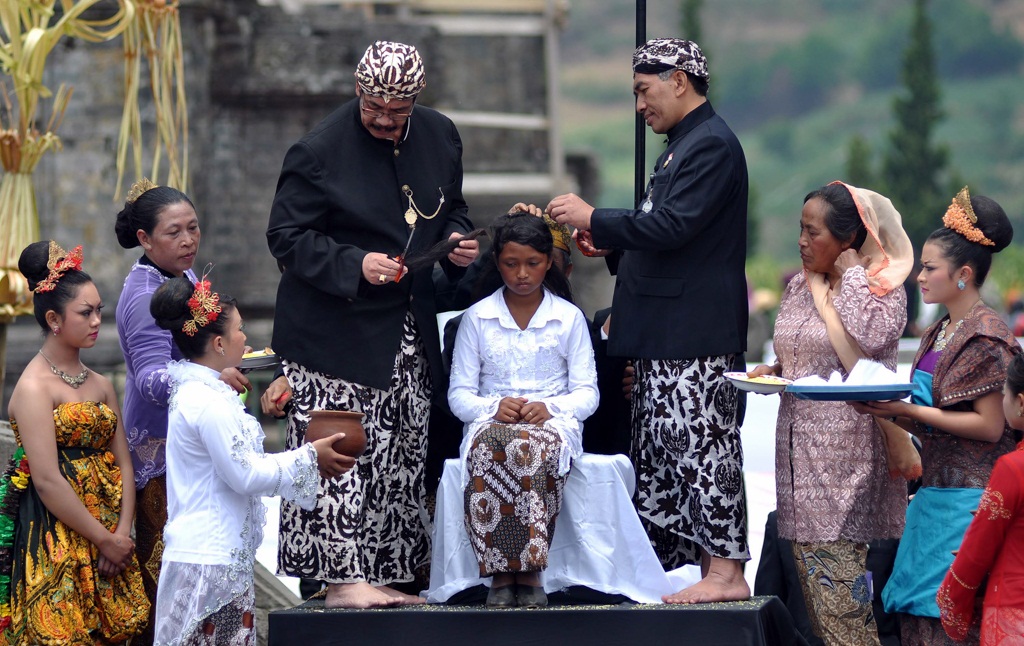 This village is home to the renowned annual Dieng Culture Festival. The festival is usually held in July, and the main attraction of this festival is Ruwatan Rambut Gimbal. The children of Dieng strangely have natural dreadlocks and are called Anak Gimbal. The Ruwatan Rambut Gimbal is a ritual where the elders of Dieng cut the dreadlocks, and then are floated in a river that flows to the south, as a symbol that the dreadlocks are sent to their origin.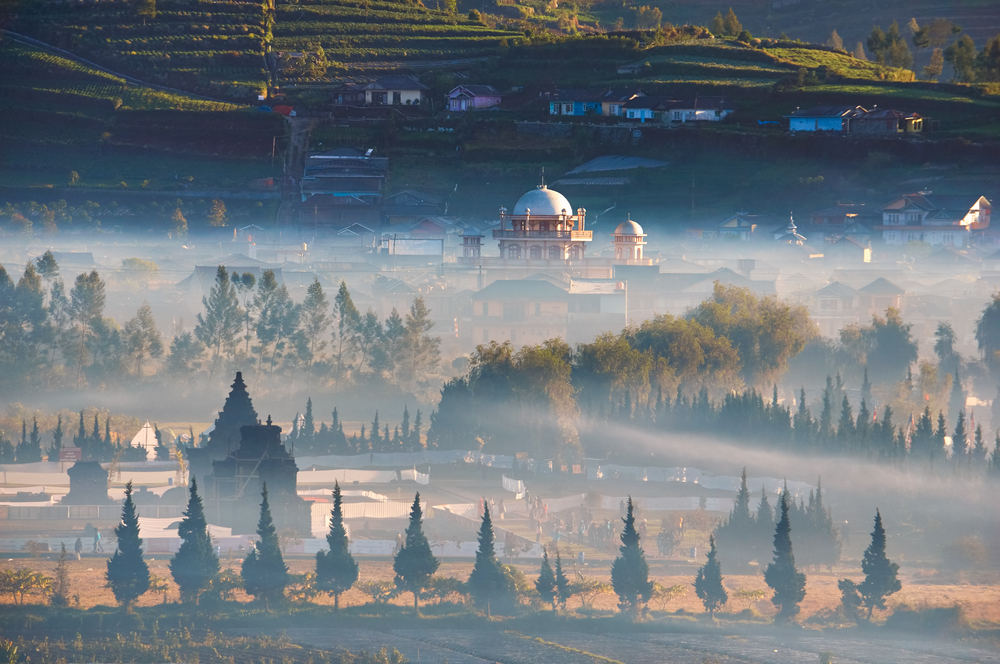 Other than Dieng Culture Festival, Desa Wisata Dieng also has other natural attractions such as Kawah Sikidang, Gasiran Aswotomo, Candi Dieng, and Telaga Semurup. Many tour agents also offer live-in experience packages in Desa Wisata Dieng Kulon for you to choose.
Location: Batur, Banjarnegara, Central Java