With the time you spent at the office and crazy traffic jams, it seems that you only have a little time left in your day to clean up your house. That is why it is very common for Jakartans to rely on the help of domestic workers to clean their houses.
For those who have in-house staff, that would be no problem. But if you don't have one who's always ready to clean and tidy up your house, don't worry—you can get online or on-call housekeeping and cleaning service on demand.
Here are our recommendations on Jakarta's best online and on-call housekeeping and cleaning services that you may want to try:
Go-Clean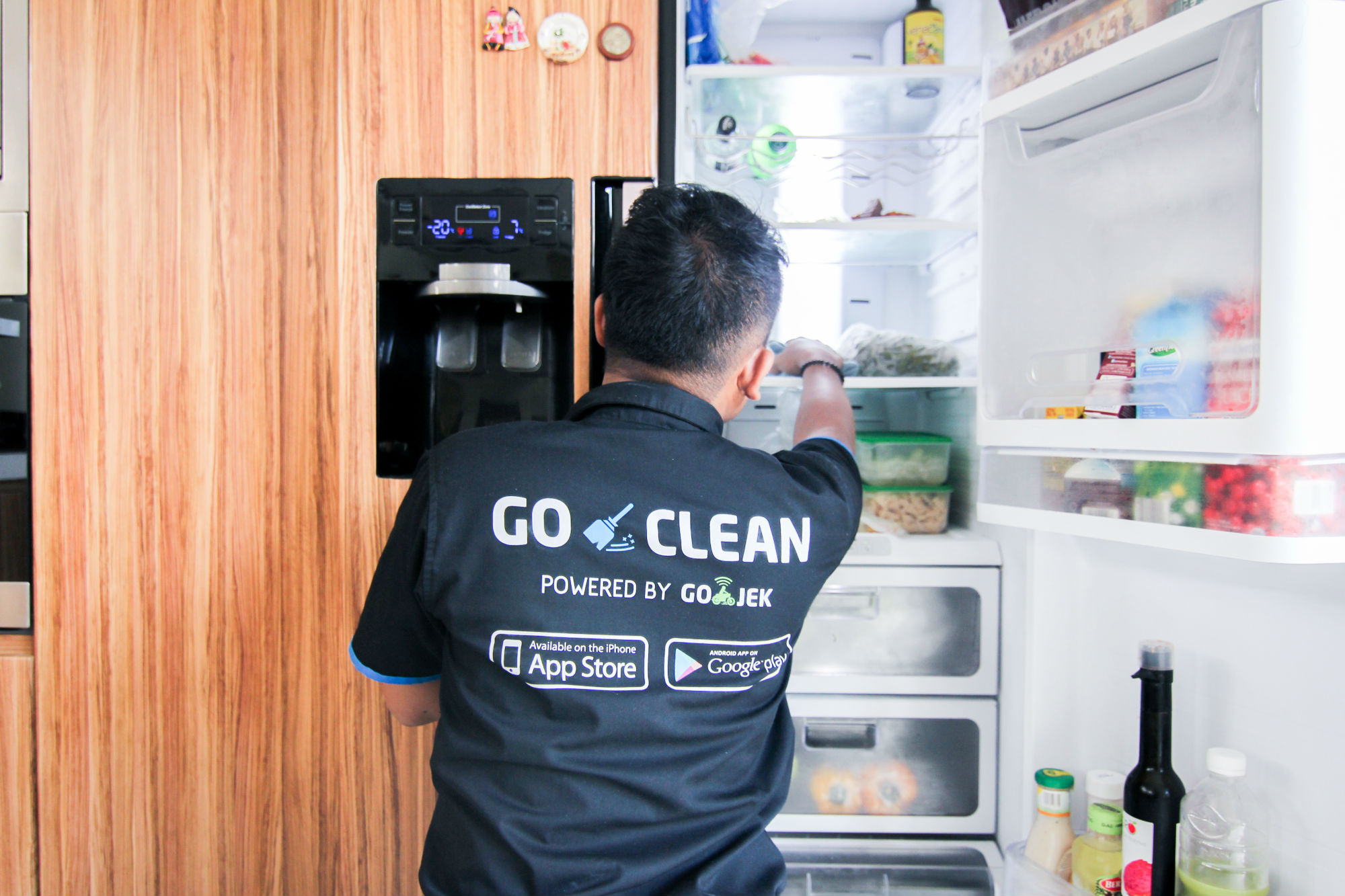 Go-Clean is an app-based on demand cleaning service under the renowned Go-Jek app. You can pick the service, preferred time, and the cleaner will come to your house. The rate is Rp45,000/hour, and you can assign as many cleaners as you would like. Not only cleaning your house/apartment/office, they will also do your dishes and laundry that will be added to your estimated hours.
The app is available in iOS and Android
BrightClean24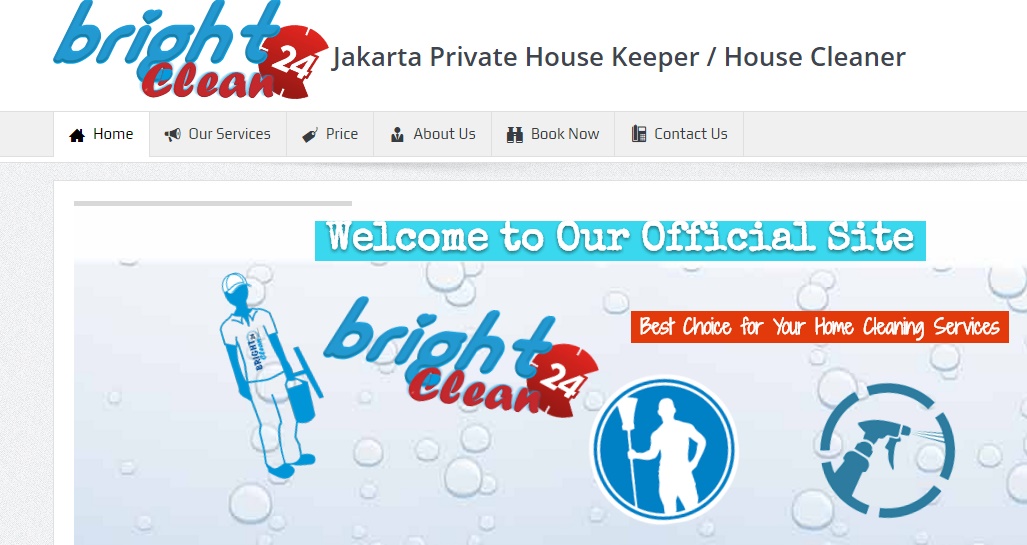 This service offers weekly regular cleaning including cleaning, dusting, and vacuuming your living room, hallway & bedroom, bathroom, kitchen, and other services such as light ironing and cleaning exterior air conditioner. The rate starts from Rp120,000 per square meter per visit.
Contact:
Rendy – 0857-1812-8707
Taman Kedoya Permai A8/15 West Jakarta
http://brightclean24.com/
TukangBersih.com

It is one of the biggest hygiene system companies in Indonesia that offers housekeeping and cleaning service for your properties. From dusting your furniture to tidying your room, dishwashing, toilet sanitizing and other housekeeping activities, TukangBersih.com does it all! The price starts from Rp149,000 for a 75sqm property (around 1.5 hours of work).
Contact: 1-500-166 (hunting)
Book the service through their website http://tukangbersih.com
CleanInc

CleanInc services provide customers with two options: general cleaning and deep cleaning four houses, offices, apartments and many more. General cleaning provides a consistent care to maintain the cleanliness of your unit, while deep cleaning includes all the services of the general cleaning and put detail cleaning to specific furniture or areas that requires special care.
Contact: 021-5417251
Address: Jalan Lingkar Luar Barat No 2D, Duri Kosambi, Cengkareng, West Jakarta
GoMaid.com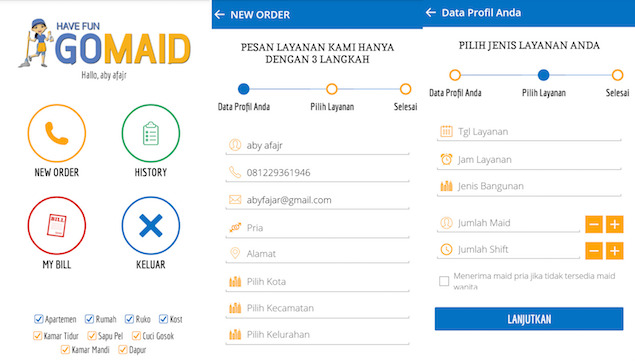 GoMaid.com provides services to clean your houses, apartments, office buildings and shophouses. It only serves general cleaning such as sweeping, mopping, washing dishes and cleaning the bathroom. GoMaid.com claimes to be able to provide assistance as quick as 30 minutes, and it is bookable via their website or app. The price starts from Rp50,000/1 shift (2 hours)
Contact: 0812-1211-6633
http://gomaid.co.id/
The app is available in iOS and Android