I bet you have been looking for information on shoe care & cleaning services in Jakarta for your prized shoe collection. The tropical weather is really hard on shoes. In fact, many of my shoes and sandals have just fallen apart if not used for a long period of time. The humidity gets to the glue and leather.
Fashion footwear needs utmost care. Yes, you can always clean and care for your shoes at home, but sometimes the shoes cleaning routine is not enough or appropriate.
In Jakarta, there are many shoes cleaning services that offer shoes cleaning and repairing. Just simply bring your shoes to these places and have your shoes will look just like new!
Shoebible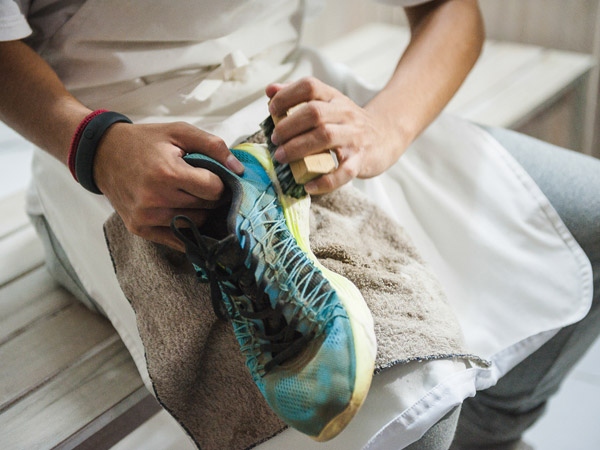 No need to ask further about the quality of shoe cleaning here. Specializing in sneaker-cleaning, Shoebible uses special soap named Swasher that will clean, un-yellow, and recolor the leather and suede materials of your shoes. Shoebible also sells the Swasher soap through their Instagram account.
Price range: Rp60,000 – Rp150,000
Address: Central Dept Store, Grand Indonesia East Mall 1st floor (Men's section), Jalan MH Thamrin No 1 Central Jakarta
Phone 081260696065
Click their Facebook page for more information
Sneaklin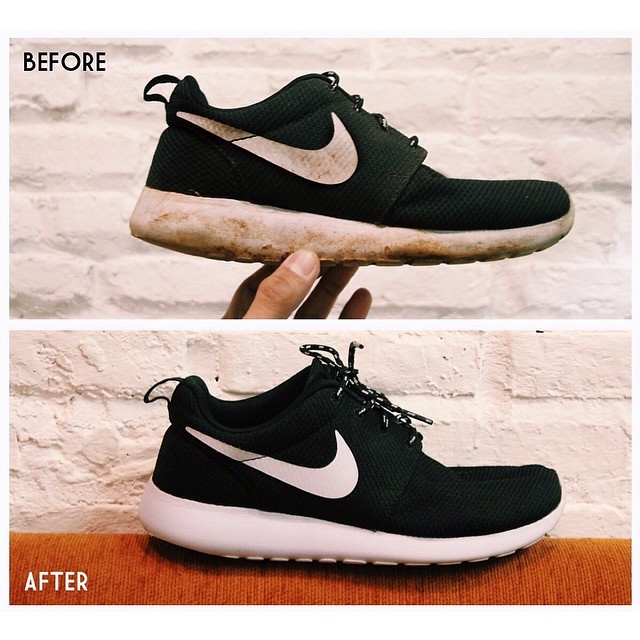 Give your beloved sneakers a time to 'pamper' themselves at Sneaklin. It is also one of the pioneers of premium laundry shoes in Indonesia. Besides shoes cleaning, Sneaklin also can un-yellow, repaint, and repair your favorite shoes.
Price range: Rp75,000 – Rp120,000
Address: Jalan Birah I No 10, Senopati, Kebayoran Baru, South Jakarta
Phone 087878649308
http://www.sneaklinid.com/
Shoes and Care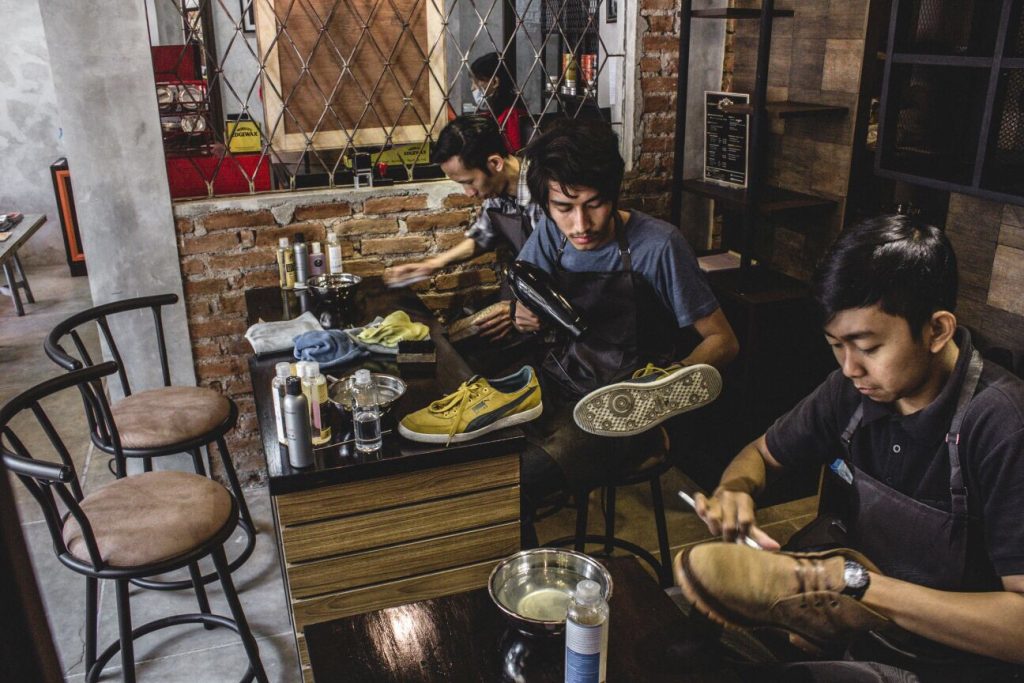 Starting its business first in Yogyakarta, Shoes and Care now has workshops in other cities such as Jakarta, Semarang, Depok, and even in Medan. It uses special techniques, tools, and soaps to clean and repair any kind of shoes. Unlike other shoe cleaning services, Shoes and Care also gives education about shoe cleaning and free consultation to its customers.
Address:
Jalan Mendawai 1 No 78A, Blok M, Kebayoran Baru, South Jakarta
Phone 081287346059
Jalan Tebet Utara Dalam No 13, South Jakarta (inside @noinbrand)
Phone 081330321683
Jalan Bintaro Utama Raya F2/6, Bintaro, South Jakarta
Phone 081293247090
Jeeves of Belgravia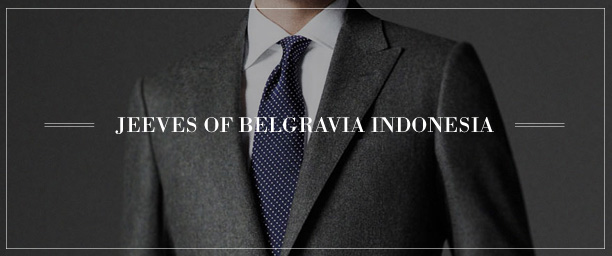 Jeeves of Belgravia is one of the premium laundry and dry cleaning services in Jakarta. It provides a wide range of cleaning services, including shoe cleaning and repairing. Jeeves can polish and re-shine your favorite formal shoes, luxurious shoes, sandals, leather shoes and sport shoes.
Address:
Jalan Hang Lekir Raya No 06 South Jakarta
Phone 021-72789776
Jalan Terogong Raya No 35, Pondok Indah, South Jakarta
Phone 021-29235499
http://www.jeeves-jakarta.com/
Colorwash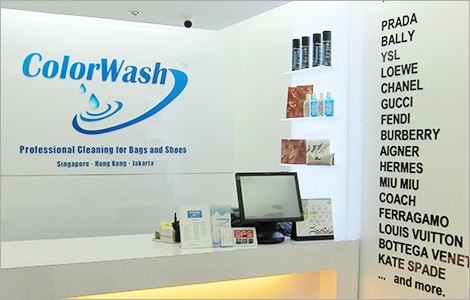 Colorwash has been gaining popularity among shoes and bag collectors, especially for its expertise in recoloring leather material. Besides regular cleaning and recoloring services, Colorwash also provides other services such as degreasing to remove oil stains, moisturizing to maintains and softens leather products, repairing, transparent coating and water protecting the shoes with a water-resistant layer.
Address:
Plaza Indonesia, P3 #02, basement floor, Jalan MH Thamrin Kav 28-30 Jakarta
Phone 021-29923528
Plaza Senayan, Sogo The Foodhall basement floor, Jalan Asia Afrika No 8 Jakarta
Phone 021-57900030
Pondok Indah Mall II, BU02 & BU03 basement floor 1 north, Jalan Metro Pondok Indah Blok 3B Jakarta
Phone 021-75920869