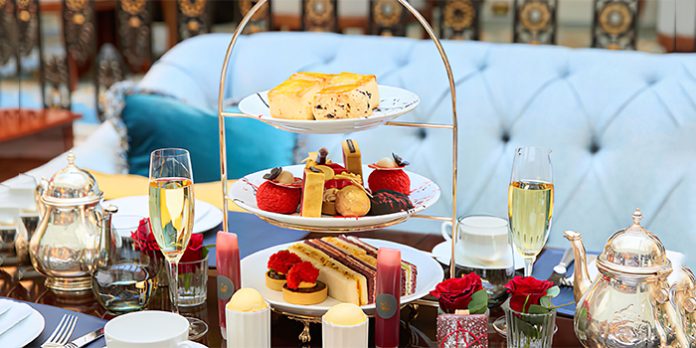 Drinking tea is a social affair, and the tradition is carried on to this day, where people drink tea in the afternoon with their friends. Tea parlors in Jakarta not only serve delicious tea and snacks but also do it with unique concepts.
Here are the tea places in Jakarta with unique concepts:
1. Lobby Lounge, Gran Melia Jakarta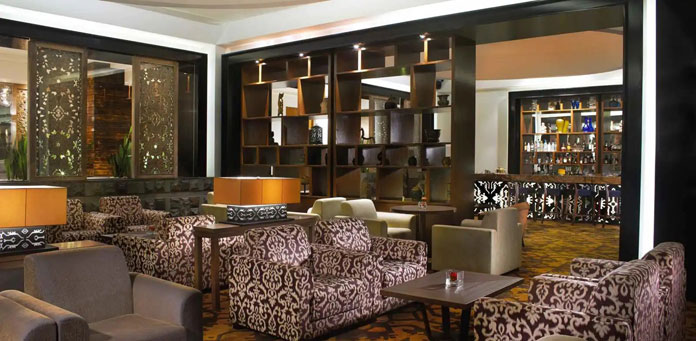 At the Lobby Lounge, they serve a variety of cakes and pastries in 'three levels' with different flavors on each 'level' for customers.
The top tier is occupied by the place's signature dishes, such as scones with cream or raisins, while the second tier is usually occupied by flavored sandwiches. And if you're looking for appetizing sweets, look at the bottom tier.
All dishes are accompanied by a cup of British Afternoon Tea that will make your afternoon perfect.
The hi-tea menu here is always changing. Examples are Vienna hi-tea which offers a variety of Viennese specialties, or British-Indian which inserts Indian flavors such as samosas in classic British dishes, or sweet strawberry desserts!
That's what makes visitors never feel bored to come back here. Of course, apart from the things that never change, namely the hospitality and the beautiful evening atmosphere on offer.
Address: Gran Melia Jakarta, Jl. H. R. Rasuna Said No.Kav X-0, Kuningan, Jakarta 12920
Phone: (021) 526 8080 Ext. 2339
Price: Rp138.000/pax
2. Mad Tea Party, Lewis & Caroll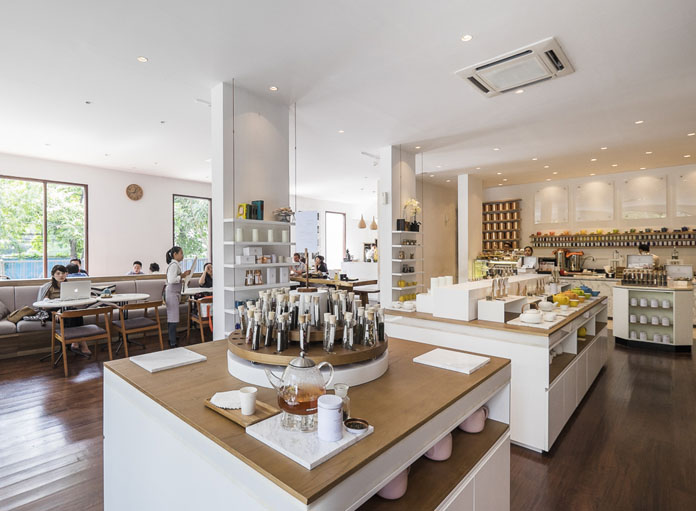 Taking inspiration from the tea party in Alice in the Wonderland, let's follow Alice into a world of wonders. The places is decorated with large windows, natural lighting, elegant tables, and walls filled with beautiful plant pots. Perfect for completing your Instagram collection.
And the real magic is in the tea!
Here, there are various types from Indonesia, China, Korea, and even Germany. Uniquely, when you are 'confused' in choosing the tea, the waiter will come with a tray full of various tea leaves in the tube. After enjoying the aroma, you won't be confused anymore in choosing!
Your tea time will also be accompanied by a wide selection of your favorite sandwiches and cakes. Oh yes, you can also enjoy the warmth of tea all day here!
Drinking utensils and tea leaves are also on sale for those of you who are interested in bringing the magic of this place to enjoy at home.
Address: Jl. Bumi No.4, Kebayoran Lama, Jakarta, 12120
Phone: (021) 270 2660 / 0812 1381 8465
Price: Rp185.000 (untuk 2 pax)
3. Kila Kila by Akasya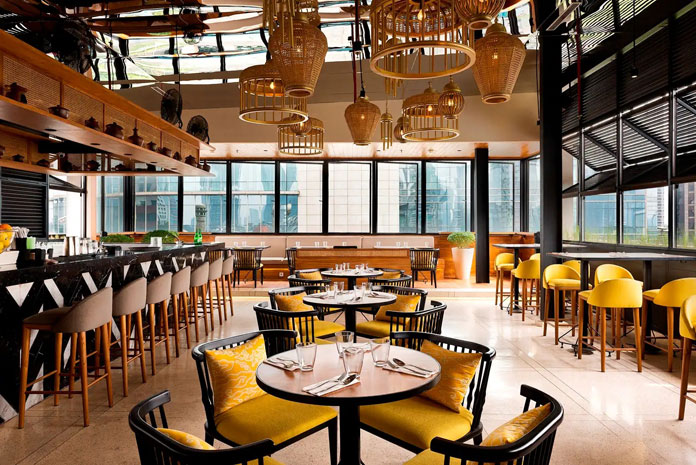 It turns out that hi-tea does not always have to be accompanied by European-style snacks, because authentic Indonesian food is also suitable as a companion to drinking tea which is no less delicious. And to prove it, you must try to spend an afternoon at Kila-kila by Akasya.
Plus, you can enjoy a variety of Indonesian snacks to your heart's content! That's right, this place offers a hi-tea buffet!
You can find fresh natural tea from Indonesia. Or try an Indonesian-style hi-tea drink: jamu! You can taste various kinds of herbs: tamarind turmeric, brotowali, kencur rice at this place. Of course everything is fresh and healthy.
Don't forget the traditional Indonesian food, which is no less appetizing. What snack appeals to you the most: fried food, rujak, pastel, serabi, or onde-onde? Of course everything!
The types of cakes offered are also always changing, you know, so even if you come here often, you can always enjoy a new menu that is still addictive.
The soft music and the interesting and unique decoration of the room, such as a paper mill, give it a touch of its own.
The name Kila-kila means "sound of happiness" in Sanskrit, and that is what you will get every time you visit here.
Address: Jl. Jendral Sudirman Kav 52-53,, SCBD, Gedung Lot 4 7th Floor, Senayan, Jakarta 12190
Phone: (021) 5140 1484
Price: Rp150.000/pax
4. TWG Tea, Pacific Place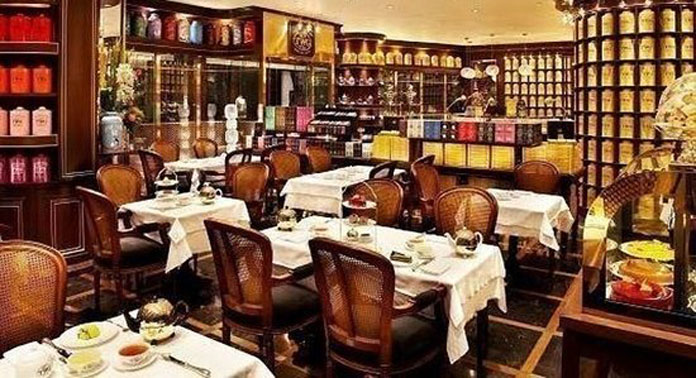 This is a special place to enjoy your afternoon. This place is easily recognizable with the golden color interior that is the hallmark of TWG.
A variety of the best quality teas are neatly arranged here, reaching towards 500 types! Whatever your favorite tea, everything is available in this place. Add that with a relaxed and warm atmosphere for your afternoon.
But the best thing is definitely the afternoon tea set. Accompany your favorite tea drink with a delicious selection of snacks such as scones and muffins. This is also the best place to hunt for macarons and other tiny, colorful and tempting pastries.
To relive this satisfaction, this place sells a wide selection of teas to take home. So you can sip your favorite tea pleasure any time.
Fun fact: TWG stands for The Wellbeing Group.
Address: Pacific Place Level 1, Jl. Jend. Sudirman No.52-53, Senayan, Jakarta, 12190
Phone: (021) 5797 3272
Price: Rp80.000/pax
5. Sofia at the Gunawarman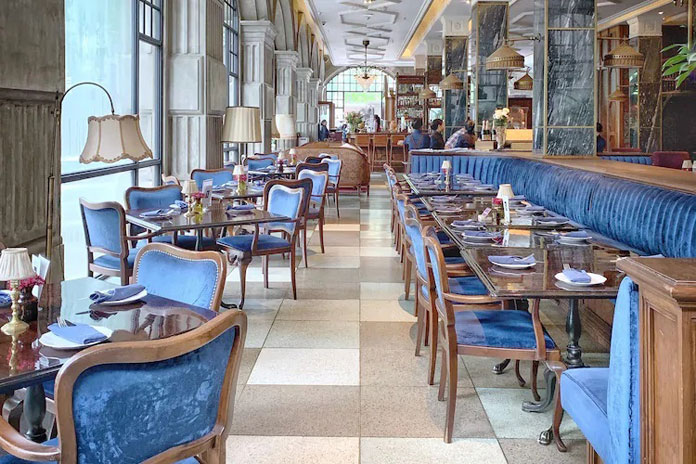 Located on Jalan Gunawarman, this place stands out with its elegant and antique European-style architecture.
And in it are hidden treasures that are a pity to miss. Especially if it is a variety of delicious teas served with a variety of delicious desserts that you can enjoy in the afternoon.
And to accompany your tea, there are various delicious snacks such as cheesecakes, smores, macarons, and donuts that are arranged beautifully. Everything has been polished with Indonesian flavors. So don't be surprised if there is a taste of palm sugar while enjoying these various snacks.
Every month, the maestro always makes new creations in his hi-tea menu, so you can visit this place as many times as you like without getting bored.
Address: Hotel the Gunawarman, Jalan Gunawarman No.3, Kebayoran Baru, Jakarta, 12110
Phone: (021) 2277 0007
Price: Rp275.000 (untuk 2 pax)
Which tea house are you most interested in visiting? Tell us what you think in the comment section below!