Talking about food and restaurants in Jakarta is never-ending, right? This city has numerous restaurants which offer different kind of menus—not only Indonesian food but also international food. Not to mention the street hawkers, some of which have good reputation and have become everyone's favorite.
People go to the restaurants not only to have big meals. Some choose to have only desserts. And guess what, Jakarta has many dessert parlors that are worth a try. Each of these parlors offers unique and tasty desserts, from cotton candy to fancy cakes that are too cute to be eaten.
Here are some must-try dessert parlors in Jakarta:
Cacaote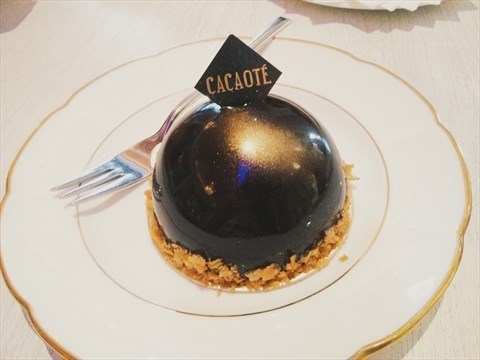 Cake shops are my favorite place to hang out in Jakarta. Cacaote is one of them. Cacaote offers various tasty and cute-looking cakes. If you visit this place you must try Dark Chocolate & Hazelnut Cake. It is a dome-shaped cake that consists of soft chocolate sponge, crunchy feulletine, salted caramel, dark chocolate mousse and coated with chocolate glaze and edible gold glitters. This restaurant also offers other western menus such as salad, soup, and pasta. On top of the delicious menus, interior design at Cacaote will make you feel like at a tea shop in Europe.
Address and contact: Jalan Senopati Raya No 80, Kebayoran Baru, South Jakarta; phone 021-29306127
Price: Rp300.000 (for 2 pax)
North Pole Café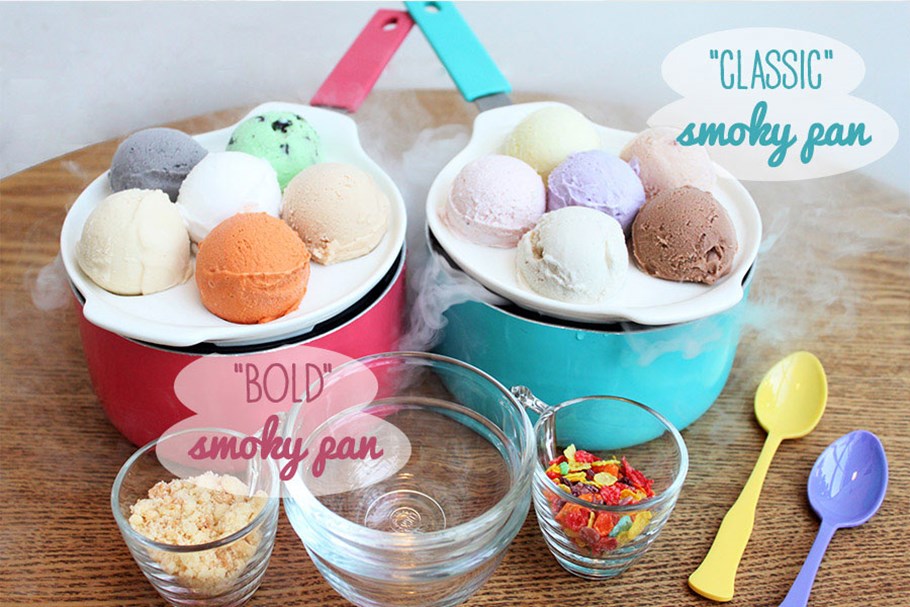 North Pole Café offers a variety of ice cream and drinks. The signature menu is Smoky Pan—scoops of various flavor of ice cream, served on a smoky pan. Other than famous Smoky Pan, there are also Creamy Pot and Chick Collection—all are ice cream with addition of other ingredients such as cake, corn flakes, popcorn, and biscuit. All of the ice cream menus come in a cute bowls and design, make you want to collect them instead of eat them.
Address and contact:
Ruko Crown Golf Block A No. 57, Bukit Golf Mediterania, Jalan Marina Indah Raya, Pantai Indah Kapuk, North Jakarta; phone 021-29210357
Gandaria City Mall, 1st floor Jalan Sultan Iskandar Muda, Gandaria, South Jakarta; phone 021-29236306
Price: Rp150.000 (for 2 pax)
SumoBoo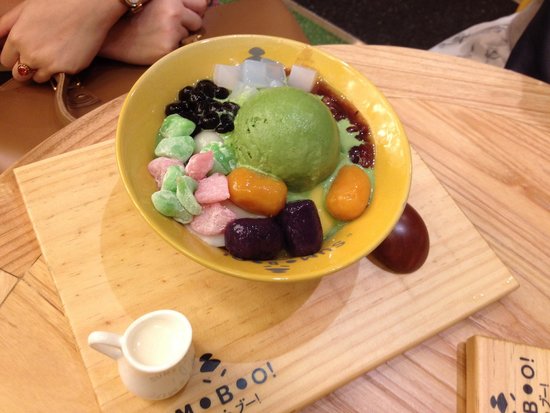 SumoBoo is a dessert parlor offering various dessert menus from parfait to kakigori. The recommended dessert is Kakigori—rough crushed ice with sauce and jam, condensed milk, and a scoop of ice cream. The unique thing about Kakigori is how it's served—it just looks like a cute little bear trapped in a glass! Other must try dessert is SumoBoo Dessert #5, which consists of bomb ball, big boba, mocha, ice cream, red bean, pudding, and taro with the addition of milk in separated cup. All in huge portion!
Address and contact:
Rukan Crown Golf Mediterania Pantai Indah Kapuk, North Jakarta; phone 021-96628677
Kota Kasablanka, Lower Ground, Jalan Casablanca Raya South Jakarta
Ruko Green Lake, Jalan Danau Sunter North Jakarta
Grand Indonesia, 3A Floor (West Mall), Jalan MH Thamrin Central Jakarta; phone 021-23581225
Mall Taman Anggrek, 4th Floor, Jalan Tanjung Duren Timur 2 West Jakarta; phone 021-5609753
Central Park 3rd floor, Jalan Letjend S Parman Tanjung Duren, West Jakarta; phone 021-29200506
Puri Indah Mall Expansion 1st floor, Jalan Puri Indah Raya, Puri Indah, Jakarta
Price: Rp180.000 (for 2 pax, approximately)
Shirayuki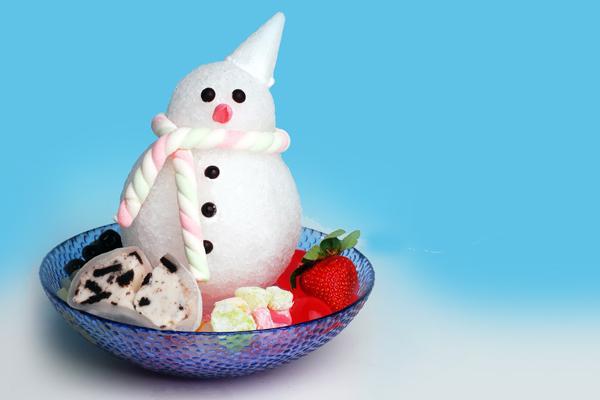 Shirayuki is just another dessert parlor at Pantai Indah Kapuk area. The most famous dessert menu from this dessert parlor is Watanoki Matsuri—or I personally say an 'upscale cotton candy'. It looks like just a tree made from sugar, with vibrant color (depends on what flavor you choose). It is served along with mochi, sugar dip, and ice cream. Another must try dessert is Premium Viva La Cocoa Yukidaruma Marsuri, two scoop of crushed ice that is shaped cutely like a snowman. It comes with stuffed mochi, mochi ice cream and coffee jelly topping. Other dessert menus are all worth to try as well!
Address and contact:
Rukan Emerald, Jalan Raya Pantai Indah Kapuk, North Jakarta; phone 021-90067394
Mall Taman Anggrek, Ground floor, Jalan Tanjung Duren Timur 2, West Jakarta; phone 081908235691
Price: Dessert ranges from Rp30.000 – Rp58.000
Cake-A-Boo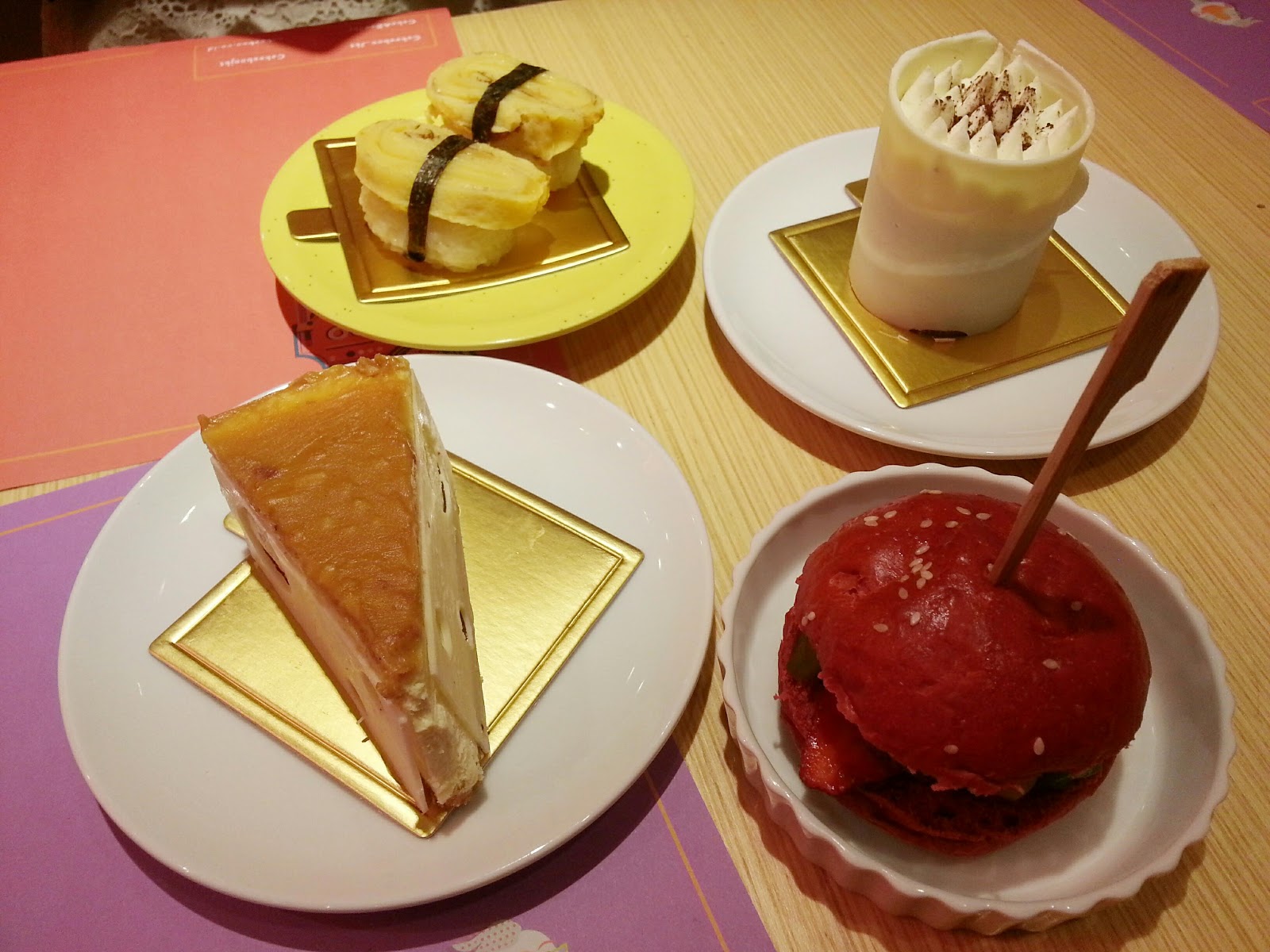 Just like its name, the specialty in this dessert parlor is cake. There are mini cakes for personal as well as whole cakes for birthdays or other celebrations. The must try cakes are Green Dome—green tea mousse filled with ogura brulee and Miko's Cake—caramel mousse with crunchy caramel topping. Don't forget to also try their parfait menus!
Address and contact: Ruko Garden House, Block B22, Pantai Indah Kapuk, North Jakarta; phone 021-29704981 ext: 414
Price: Rp80.000 (for 2 pax, approximately)
Caffe Bene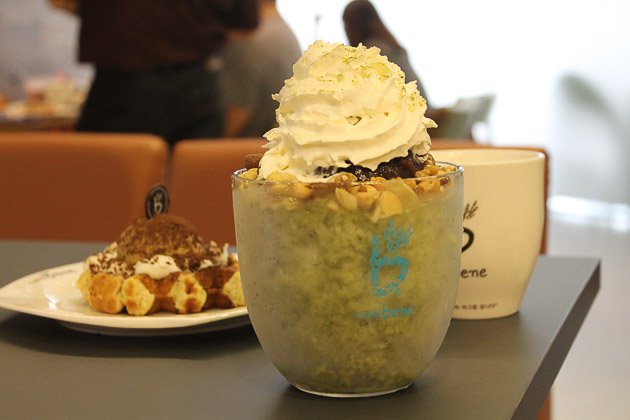 When you walk pass this café, you will smell a nice vanilla-like fragrance that entices you to enter and sit in this café. It is the aroma of waffle being baked. But, you'll not only find waffle in this café! Try their most favorite dessert menu—bingsoo. Bingsoo is shaved ice that is served in a bowl or tall glass with various ingredients such as sweet condensed milk, fruit syrup, fruits, ice cream, and nuts. In Caffe Bene you must try its Green Tea Tower Bingsoo—shaved green tea ice served with almond slices, red bean, and tall whipping cream. The portion is just so huge that you can share it with your two other friends.
Address and contact:
Ciputra World, Lotte Shopping Avenue Lower Ground, Jalan Prof Dr Satrio, Karet, South Jakarta; phone 021-29888950
Menara Rajawali, 1st floor, Jalan Dr Ide Anak Agung Gde Agung, Mega Kuningan, South Jakarta; phone 021-29408226
Price: Rp200.000 (for 2 pax, approximately)