Jakarta might seem like a forest of skyscrapers with no sight of green. Not to mention the traffic jams, bad air pollution, and all the rushing around that could make your head dizzy. Wouldn't it be nice if we can sit, relax, or just indulge in people gazing in a lush, green park?
Fortunately we can recommend 6 city parks in Jakarta to soothe your mind in this busy city:
Taman Suropati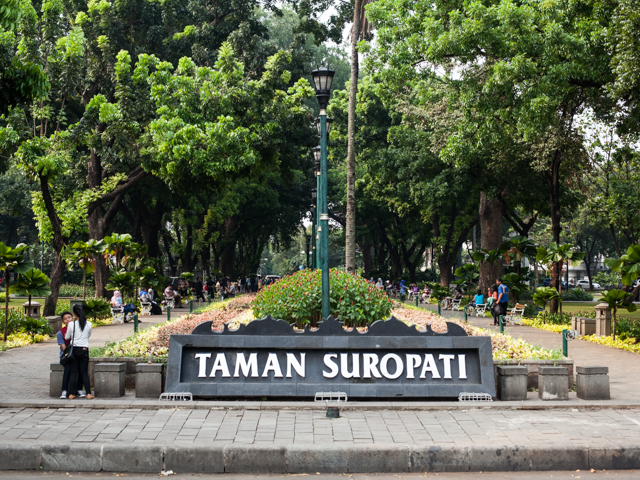 Originally named Burgemeester Bisschoppleing during the Dutch colonial period, the park is located at the junction of three main roads in Menteng area: Jalan Teuku Umar, Jalan Diponegoro, and Jalan Imam Bonjol. Taman Suropati has many towering and shady trees, so it would be a very pleasant area for you to soothe your mind. This park has been a favorite place for youngsters to hang out at, especially during weekends. In the morning, many people have their morning jog or walk in this park.
Tebet Honda Park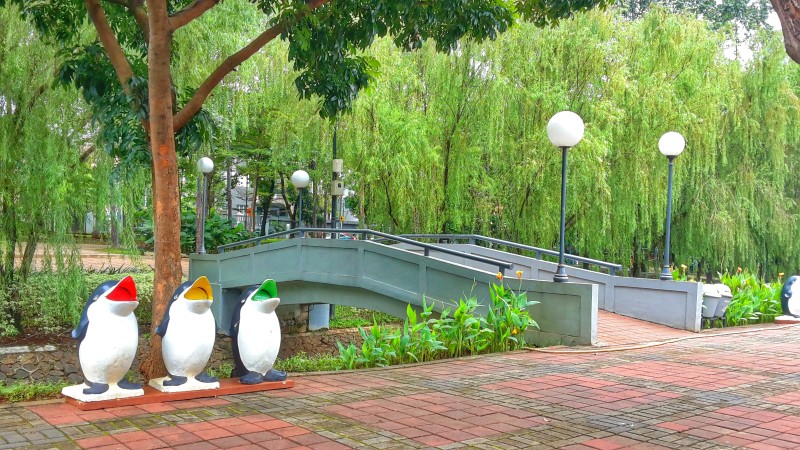 Tebet Honda Park was formerly known as Tebet Park. It was abandoned for a long time, until in 2010 PT Honda Prospect Motor decided to collaborate with the Jakarta government to rejuvenate this park and renamed it Tebet Honda Park. Usually people go to this park to jog at the jogging track, play futsal, or skateboarding. Tebet Honda Park also provides gym equipment such as pull up bar, sit up bar, TRX suspension, and station bike. The park has hundreds of trees and plants, so it's very nice place to get fresh air. The park is located at the junction of Jalan Tebet Barat Raya and Jalan Tebet Timur Raya, South Jakarta.
Taman Menteng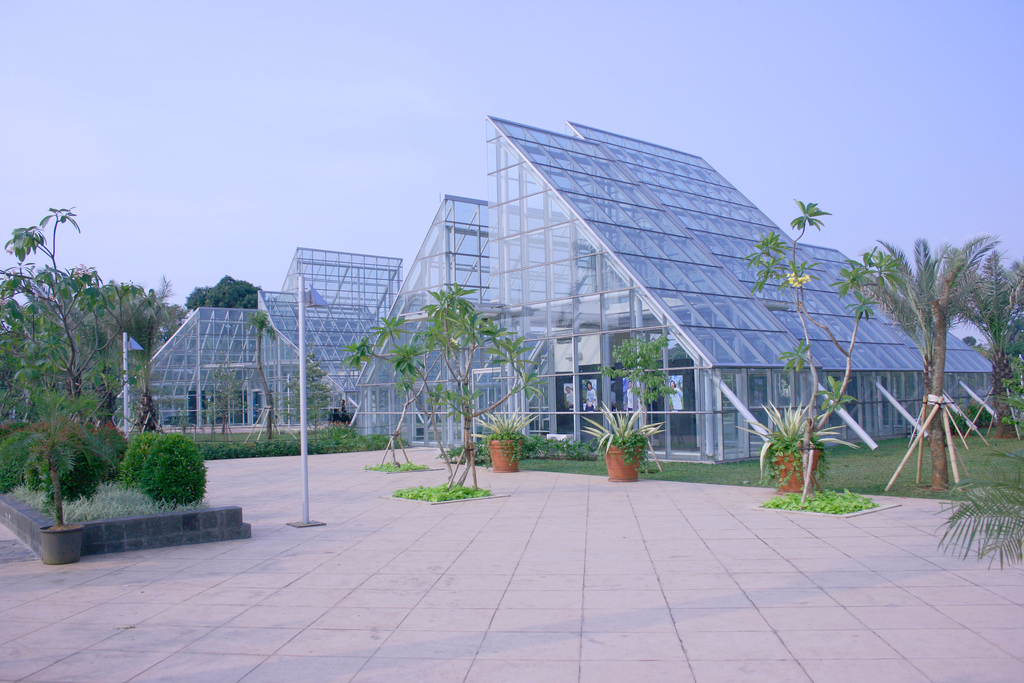 Taman Menteng is located in the heart of Menteng area, at the corner of Jalan HOS Cokroaminoto. There are two small houses made of glass in the park area that can be used to hold exhibitions and other events. There are also small playground, basketball, and open-air futsal court for the visitors—all can be used for free. If you bring your own vehicles, you don't need to worry about parking lot—there is a four-story parking lot stands nearby to cater for all the visitor's vehicles. If you visit this park at night, you can go to Pusat Jajanan Menteng next to the park, to indulge your appetite to Indonesian foods.
Taman Langsat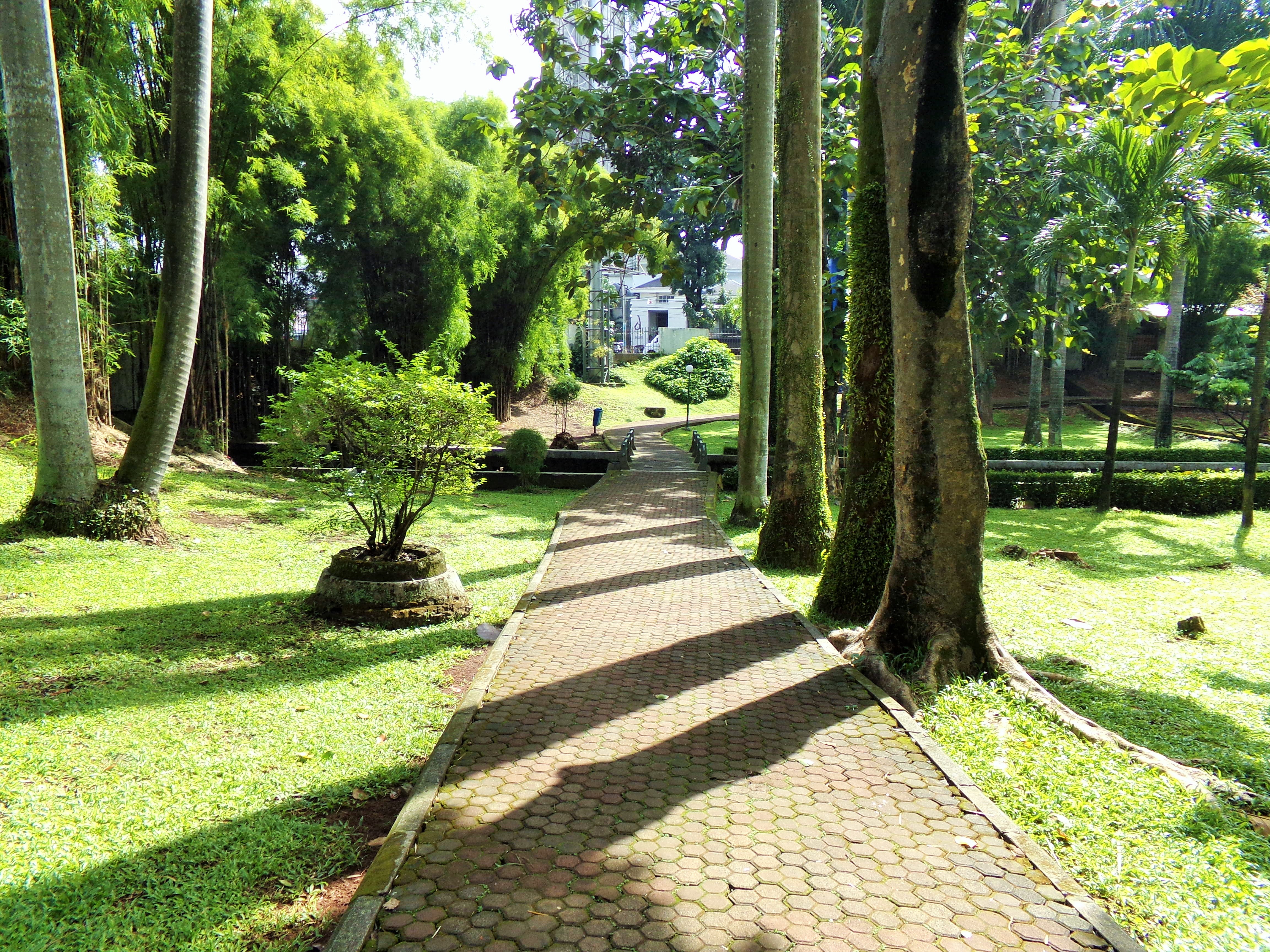 As the name suggests, Taman Langsat is situated near Jalan Langsat in South Jakarta. The park is open to public every day from 6 a.m. until 6 p.m. There is a jogging track to accommodate your morning jog routine, as well as children's playground. Taman Langsat also has reflexology rock path where you can walk on barefoot. The park might a little bit quieter than other parks in the middle of Jakarta, but it really offers you more lush trees and calm atmosphere.
Taman Ayodya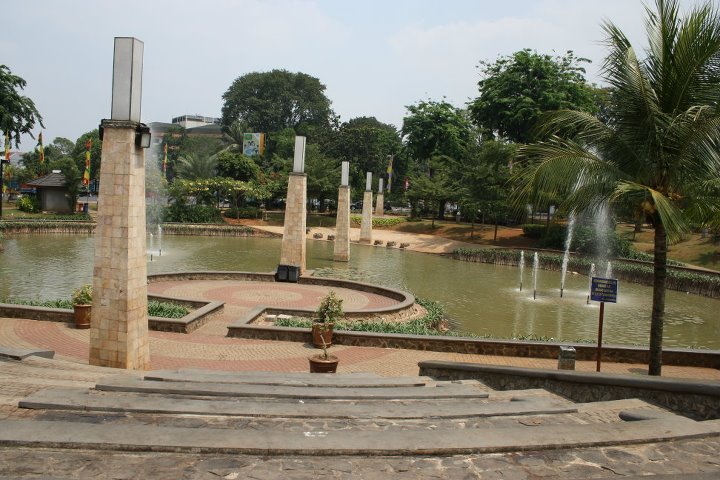 Taman Ayodya has been famous as a place for young couples to hang out, especially just before nightfall. Located in Barito, Melawai area, the park stands out with its large pond, which also serves as its landmark. There are also rows of amphitheater-like stone benches built on one side of the park, and stony footpath built around the pond for people to take a walk. The park's location is very strategic for foodies, as it is just walking distance away from Jalan Mahakam, one of the most famous culinary scenes in town.
Taman Monas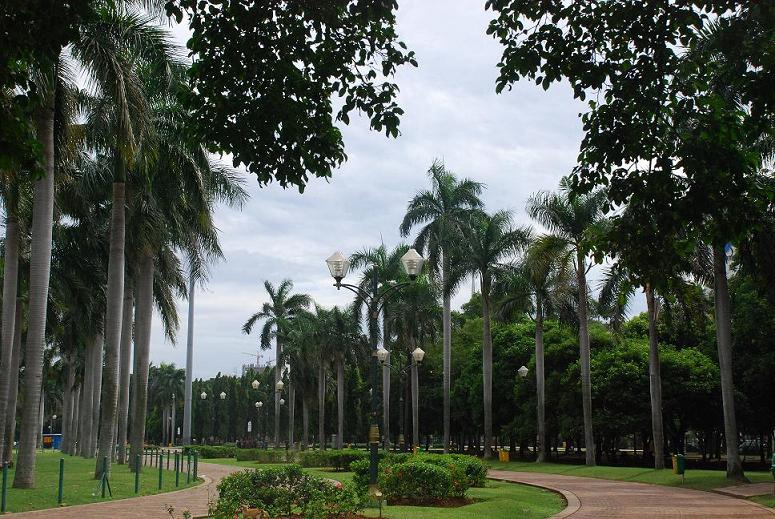 If you're visiting Monas (National Monument), the park surrounding it should not be missed. With a total area of 197 acres, Taman Monas is one of the biggest city parks in Asia. Located at Monas complex at Jalan Medan Merdeka, the park has lots of big trees, with benches under it to relax at, and nice pathways to walk on. You can also see the cultivation of spotted dears that were originated from Istana Bogor at the park. At night, you can see the 'dancing fountain' performance for free.