Purchasing home appliances can be fun and profitable if you know the right places to purchase the same. You need to find good quality home appliances and also consider the function, price, and design.
Jakarta has many home appliances stores with a wide range of products available. Here are our picks of the best places to buy home appliances around the city:
ACE Hardware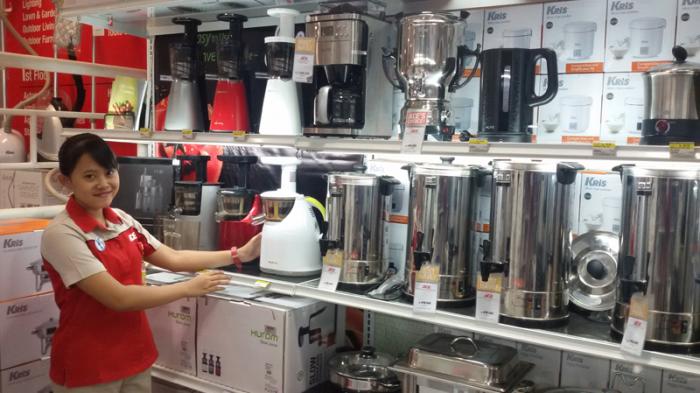 Most people agree that ACE is the leading and the most complete home improvement and lifestyle company in Indonesia. Products in ACE include bathroom and sanitary, electrical, kitchenware, lighting, tools, and many more. The biggest ACE store in the world is located at Alam Sutera Mall, Tangerang, Indonesia.
For details about location and contact, click here.
Electronic City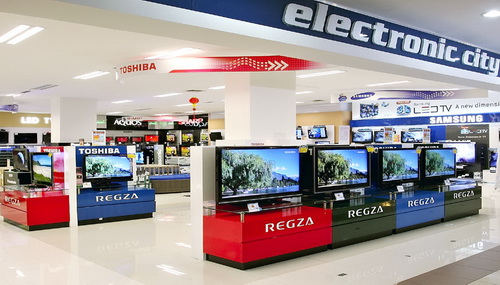 As the name implies, this store specializes in middle-up brand electronic goods such as Samsung, Panasonic, Sony, and many more. You can always check their catalog on their website before you purchase the items. Besides numerous offline stores, you can also buy online from their website.
For details about location and contact, click here.
Informa Furnishings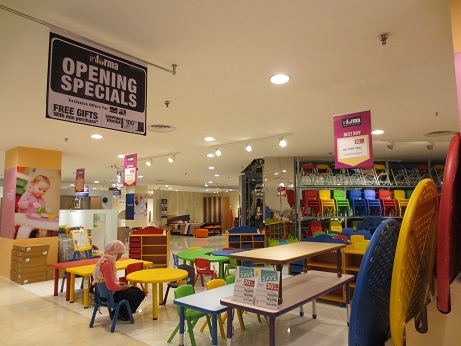 This is the biggest and the most complete furnishings retail in Indonesia, with more than 60,000 quality merchandises in their stores. The collection ranges from kitchenware, bedroom appliances, office appliances, lighting, and many more. They also imported selected quality products from well-known furniture from Belgium, Denmark, France, Germany, Italy and Asia.
Address:
Living World – Alam Sutera, 2nd floor unit Informa
Jalan Alam Sutera Boulevard Kav 21 Serpong, Tangerang
Other store can be viewed here.
Pantry Magic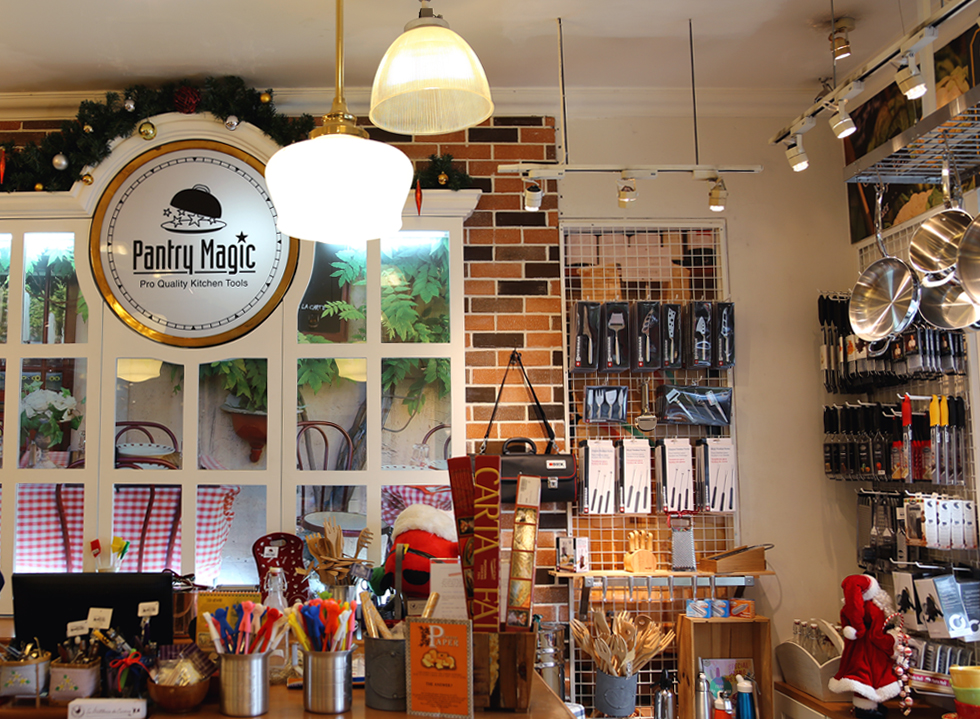 Pantry Magic is a recommended store if you want to find kitchenware. With stores in Hong Kong, Singapore, and Bangkok, you can find products from brands such as Cuisinart, Le Creuset, and De'Longhi in Pantry Magic. You'll find the best quality fondue sets, ice-cream makers, bread machines and slow cookers, and a huge range of baking utensils here.
Address:
Jalan Kemang Raya 14B, South Jakarta
Phone 021-7182573
http://www.pantry-magic.com/jakarta/
Fatma and Toko Dewi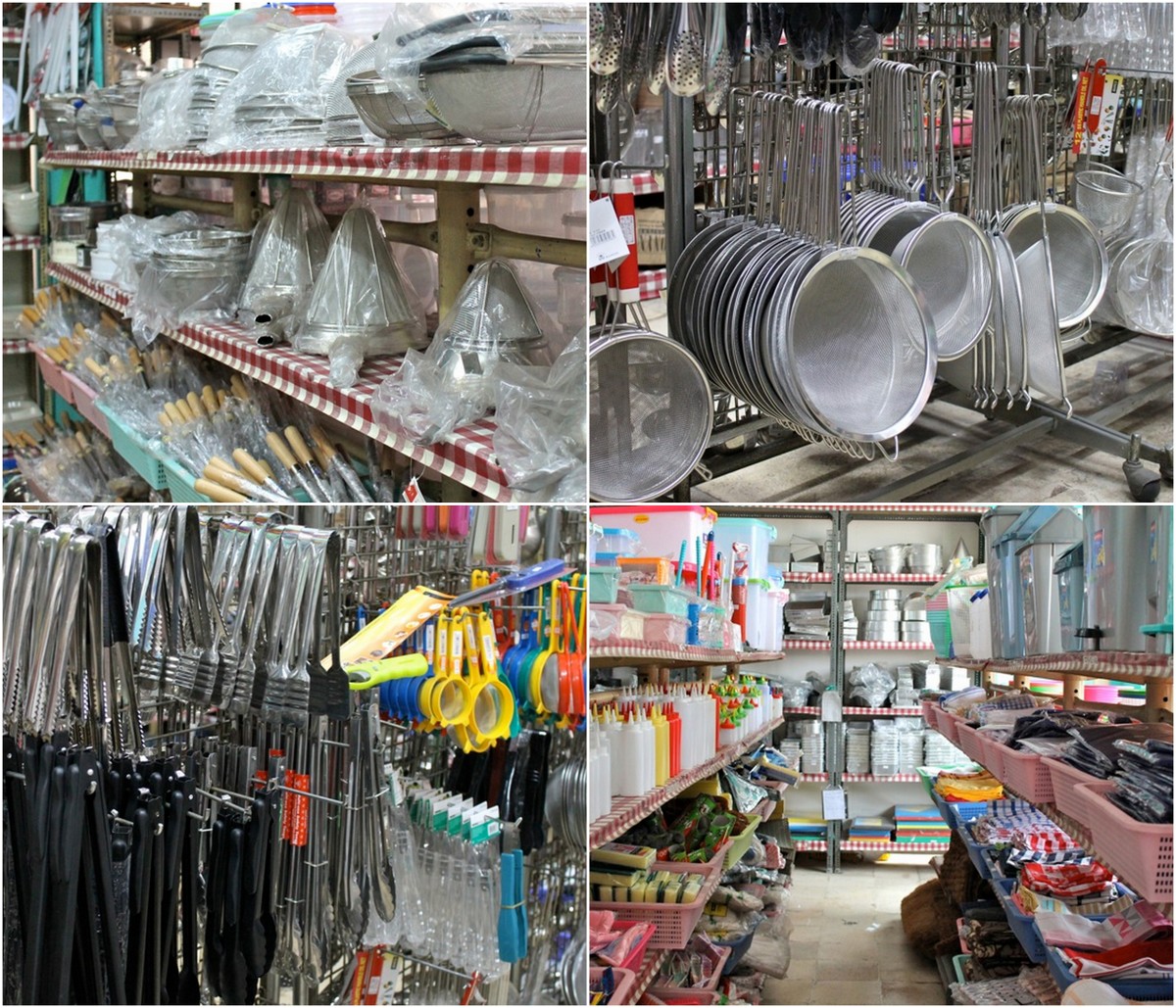 If you're a fan of white tableware, then the discount dinnerware stores on Jalan Fatmawati, Jakarta are the place to go. Fatma contains a wide selection of well-known tableware brands at a fraction of their usual cost. Toko Dewi is more of wholesale catering shops and a little bit pricier than Fatma. But, there are still plenty of bargains to grab here too.
Address:
Fatma: Jalan Fatmawati No 89A Cilandak, South Jakarta
Phone 021-7251517
Toko Dewi: Jalan Fatmawati No 67 Block A Kebayoran Baru, South Jakarta
Phone 021-7245476, 7201361
Metro Department Store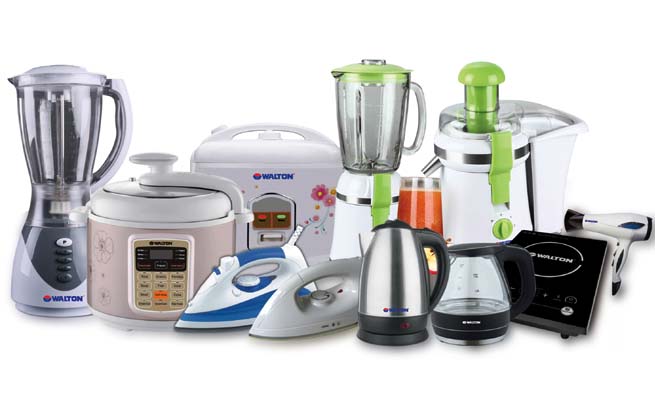 Like all good department stores, Metro has a wide selection of tableware, glassware, and kitchenware. They stock international brands of most kitchen appliances including the products by Krups and KitchenAid.
Address: Pondok Indah Mall Level 3 North, Jalan Metro Pondok Indah Block III-B Jakarta
Phone 021-7507018, 75998000
Check other locations here.