If you want to go to a beautiful beach but only have time during the weekend, Kepulauan Seribu (Thousand Islands) is the place to go to.
Kepulauan Seribu is a cluster of islands that have been used for marine conversation and tourism, located around 45km north of Jakarta. Unlike its name, Kepulauan Seribu actually only has around 150 islands, and 45 of them have been classified as tourism destinations. However, only six have accommodation available for rent, from private villas to simple home stays.
To go to these islands, it only takes around 1 – 2,5 hours trip by ship or boat. Depending on the boat you ride, the estimated time to get there may vary. You can go to Kepulauan Seribu from Marina Ancol harbor, Pantai Mutiara harbor, Muara Angke, or Tanjung Pasir beach. If you are looking at low budget options, take a boat from Muara Angke. For more comfortable trips, depart from Marina Ancol or Pantai Mutiara.
Now the question is: which island should I visit?
Here are our recommendations on the beautiful islands at Kepulauan Seribu that offer you different holiday experiences:
Pulau Bidadari
Pulau Bidadari or Bidadari Island is one of the closest of the Kepulauan Seribu chain of islands to Jakarta. There are also tens of cottages on the island and suitable to bring your family. Bidadari also has two conference centers that are usually used by groups or companies to hold events. Other facilities are discotheques, restaurants, and bars, make Bidadari one of the busiest of the tourism islands. Aside from the facilities, this island is also famous for the Pohon Jodoh (tree of soulmate). Many couples take photo under this tree, as it is believed that it will make their relationship last forever. There is also the remains of Martello Tower from VOC era.
How about the beaches? They are beautiful!
Pulau Pramuka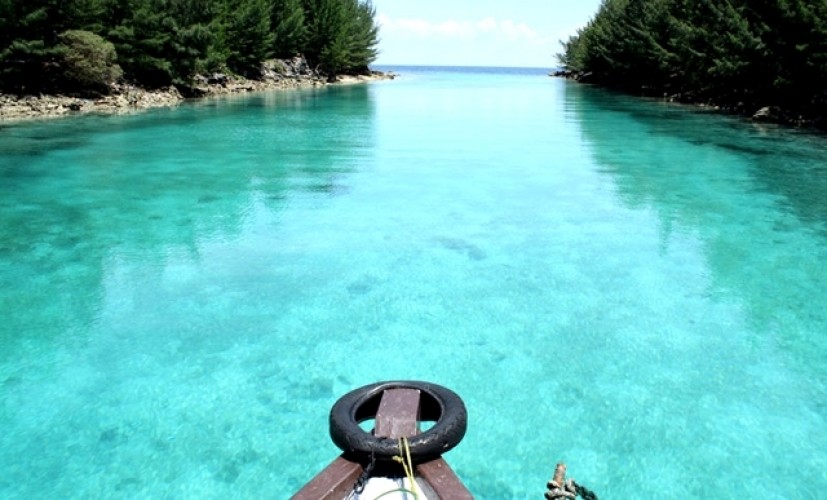 Pulau Pramuka is the administrative capital of the regency of Kepulauan Seribu, with public facilities such as school and medical center. This island is also a conservation site for marine life and mangrove. The beaches are clean with clear blue water, where you can see corals, algae, and small colorful fishes. There are many inexpensive home stays if you plan to stay overnight in this island. Another nice attraction is the hawksbill turtle's conservatory, where you will not only see cute turtles but also get plentiful information about this rare species.
Pulau Tidung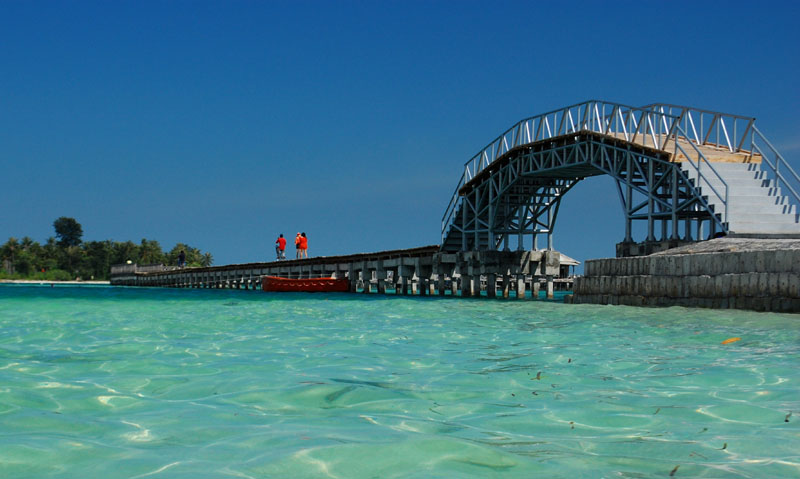 Pulau Tidung is one of the most famous islands in Kepulauan Seribu. This island has become favorite destination for tourists because it offers beautiful blue sea views. Pulau Tidung is made up of Pulau Tidung Besar and Pulau Tidung Kecil. Both islands are connected with a long bridge named "Jembatan Cinta" (bridge of love). While walking on the bridge, you can enjoy the beautiful clear blue water. Don't forget to enjoy the sunset at this island!
Pulau Pari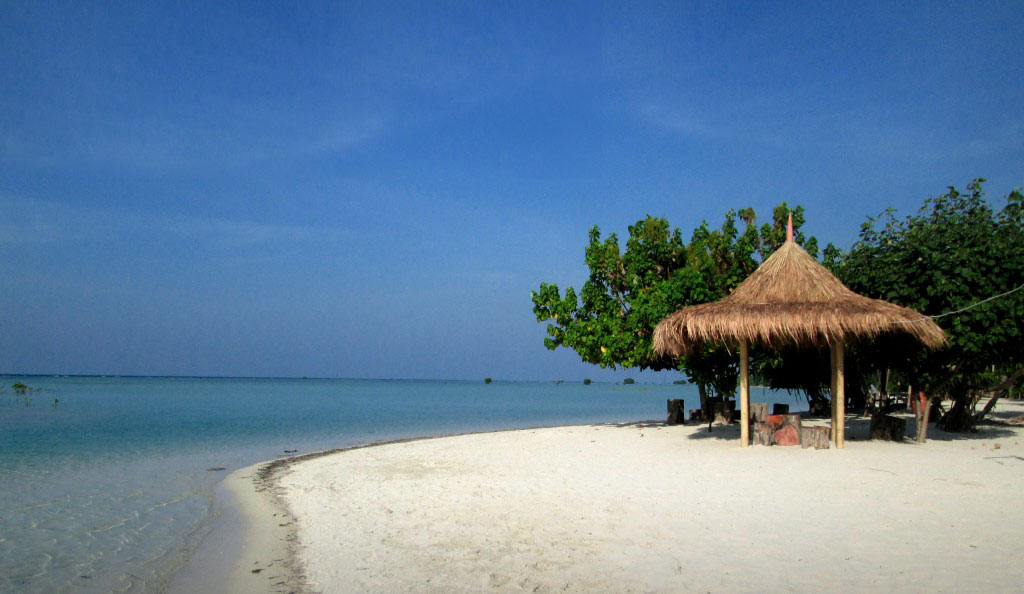 It is said that if you take the photo of this island from above, this island look like stingray (or pari in Bahasa Indonesia). To explore the island you can rent bicycles or just walk around, as the island is not too big. There is also beautiful Pasir Perawan beach in this island—where the sand is pearly white combined perfectly with clear blue water. At the Pasir Perawan beach you can rent a small wooden boat to explore the mangroves around the island.
Pulau Macan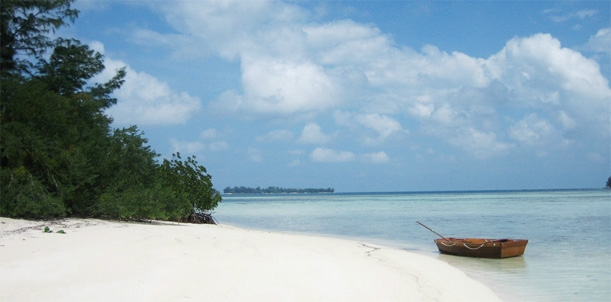 Pulau Macan or Tiger Island is considered as the luxurious resort. This island has an eco theme, and all of the private cabins are carefully and beautifully decorated. This island has fewer visitors than any other islands around. Many rooms look straight out over the ocean, offering you breathtaking view. You can also do activities such as snorkeling and diving around this island.
Pulau Harapan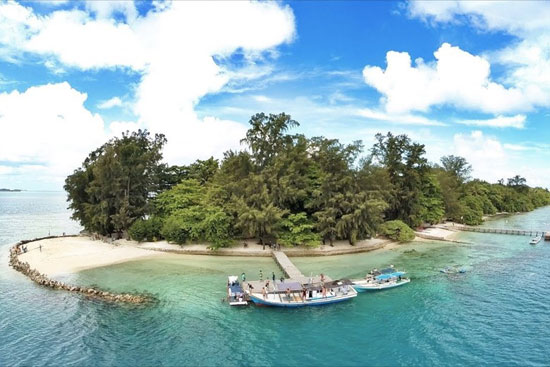 This island is also a favorite island for tourists with low budget. The location is further than Pulau Tidung or Pulau Pramuka, but Pulau Harapan offers nice snorkeling spots for you. Pulau Harapan is also one of the islands where tourists ca stay at many home stays. There are a few uninhabited small islands with beautiful beaches around the island. Try island-hopping!
Pulau Kotok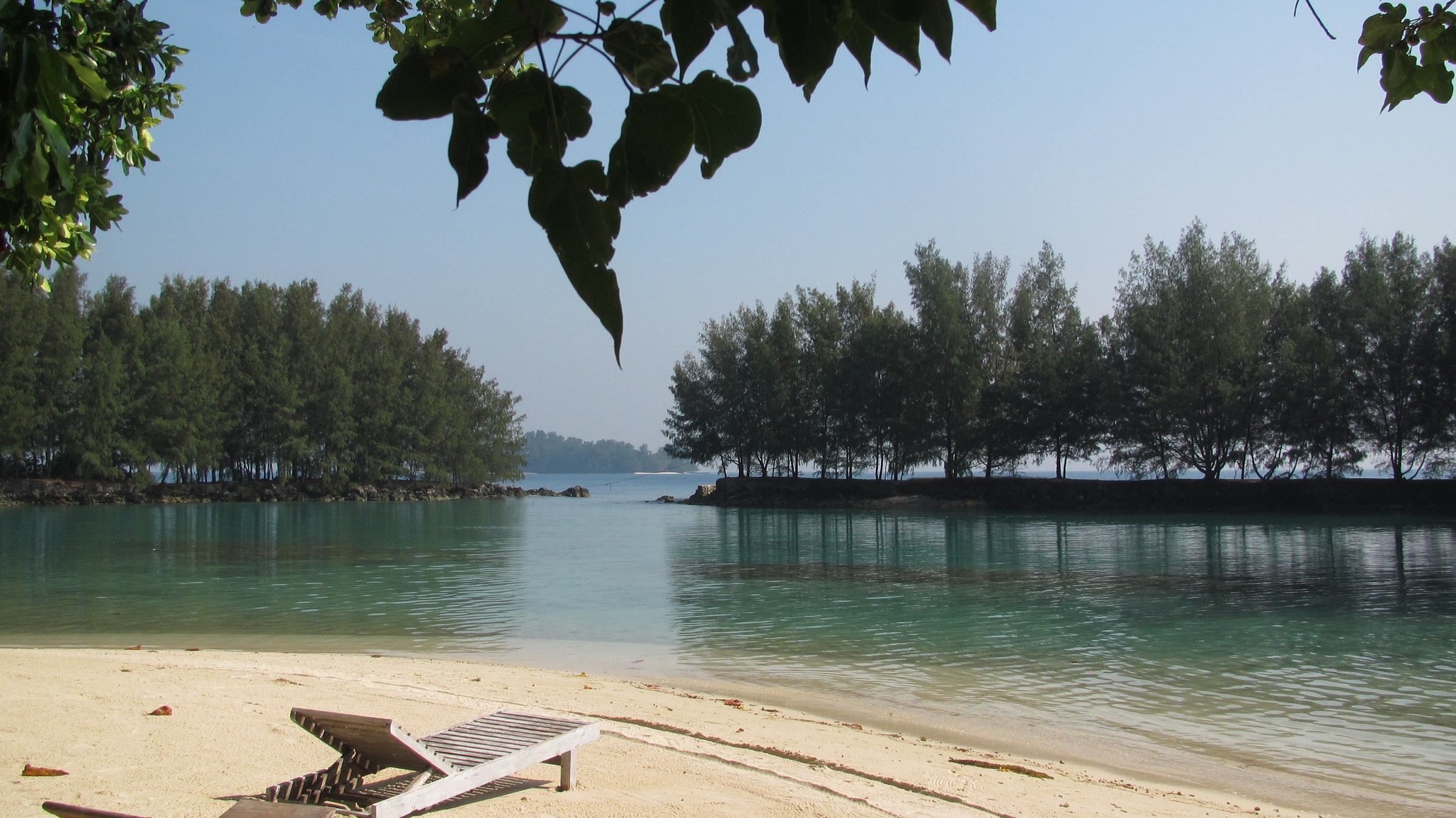 Pulau Kotok has a laid back vibe and offers visitor with best diving experience. Because the location is far away from Jakarta, the waters are clear and the corals are relatively undamaged. If diving is not your cup of tea, you can spend your days simply lying on the sandy beaches and enjoy the sparkling turquoise sea view.
If you have been to the Thousand Islands, do share your experience with us…