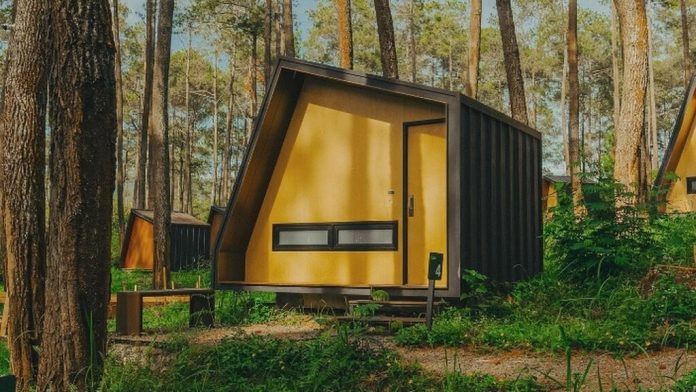 Glamorous camping or what is usually abbreviated as 'glamping' is a new trend for vacationers. Spending the night in the midst of serene nature without bringing a tent and other camping tools is the main attraction of glamping.
Here are 7 recommendations of glamping spots in the middle of the forest in West Java:
Pineus Tilu Riverside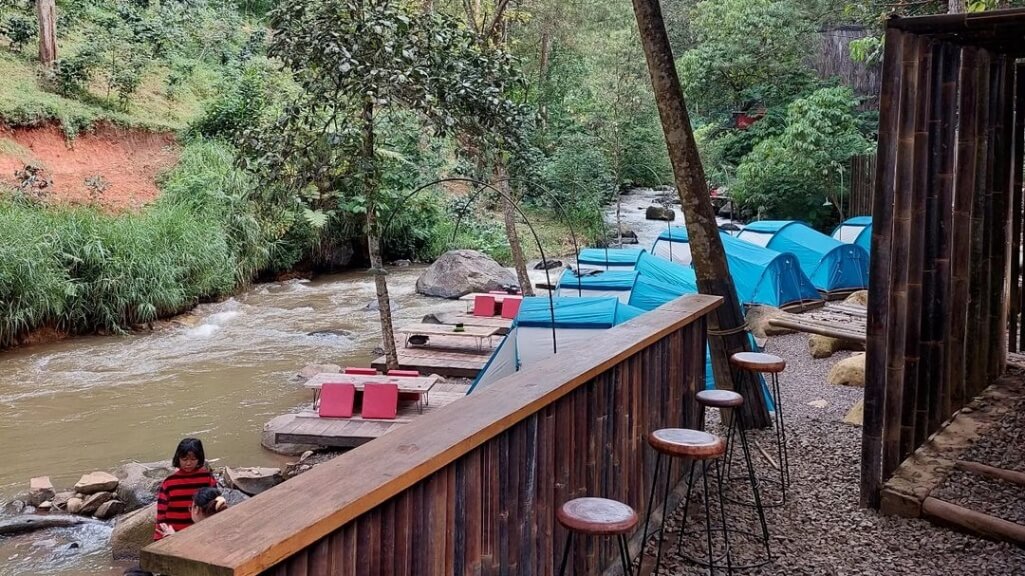 Pineus Tilu Riverside camp is really on the edge of the river. Visitors can enjoy the cold river water when they step out of the tent and watch rubber boats go back and. All equipment for camping such as tents, cooking utensils, and sleeping bags are available here, you only need to bring some snacks and clothes. Barbecue pits are available and you can bring barbecue ingredients for a feast under the stars. As it can get very cold at night, visitors it is best to bring warm clothes. Bathrooms with hot running water is available here.
Address: Hutan Pinus Rahong, Pangalengan, Pulosari, Pangalengan.
Phone: 0877 9758 0600 (WA)
Instagram: @pineustilu
Igloo Glamping Ranca Upas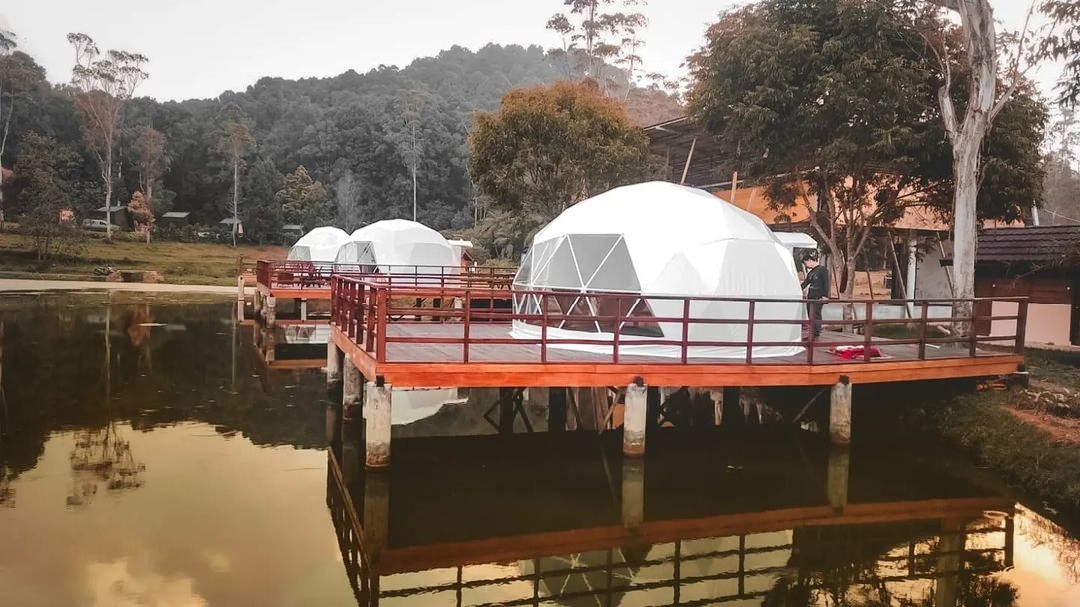 Igloo Glamping Ranca Upas is on the edge of a quiet lake , the Lake Tegal Kawani. Visitors can sit back and relax in front of the tent with a view of the lake and its floating lotus leaves, enjoying the cool atmosphere at an altitude of 1,700 meters above sea level. The tents here are unique because they are shaped like igloo. Another attraction at Igloo Glamping Ranca Upas, are the warm sulfurous water pools to soak in. There is also a deer sanctuary which delights the children. Visitors can interact with the deer there while feeding or just taking pictures up close.
Address: Jl. Raya Ciwidey – Patengan No.KM. 11, Patengan, Kec. Rancabali, Bandung, Jawa Barat 40973.
Phone: 0812 2345 6911
Instagram: @ranca_upas
Glamping Legok Kondang Lodge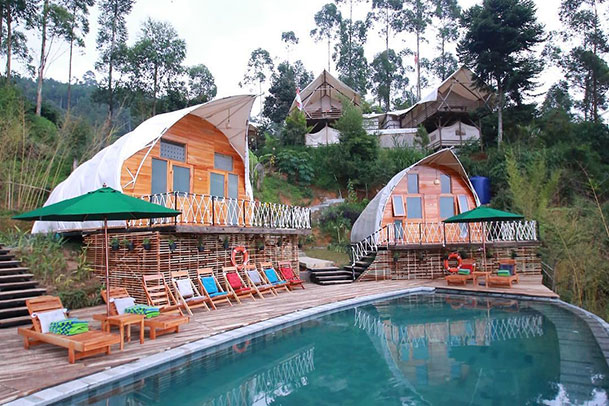 Glamping Legok Kondang Lodge is located in the highlands with the concept of Ubud, Bali with 27 luxury tents of various types. The tents look like a beach huts with a view of the hills and an urban area with lights at night. Among the types of tents, there is a sultan-style with a private Jacuzzi too.
Address: Jalan Kurunangan, Lebak Muncang, Ciwidey, Lebakmuncang, Kec. Ciwidey, Bandung.
Phone: 0813 1817 9889
Instagram: @glamping_ciwidey
Bubu Jungle Resort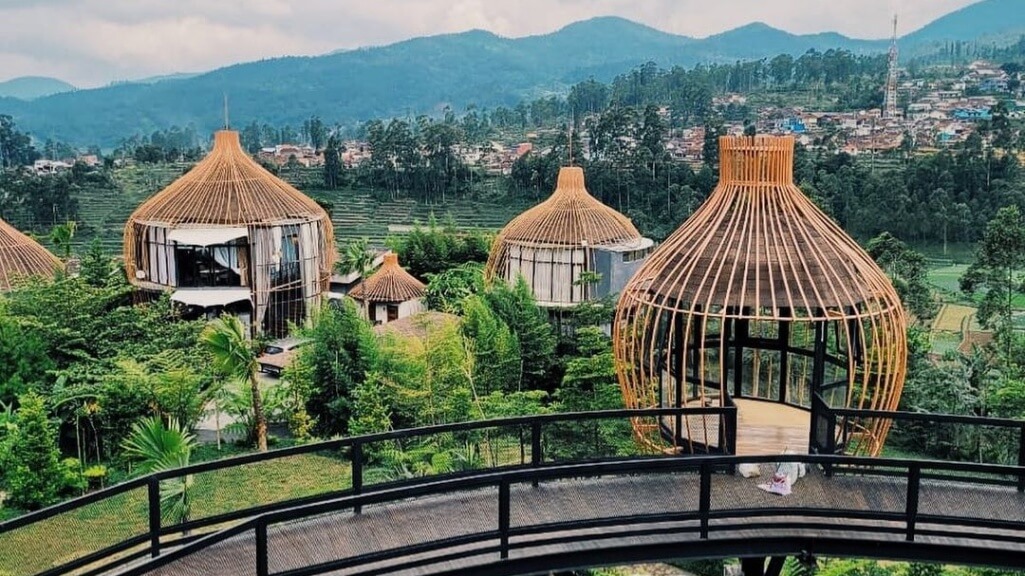 Bubu Jungle Resort Ciwidey Bandung is a unique resort in Lebak Muncang Village. Most of the tents here are shaped like giant bird cages, and are equipped with refrigerators, dining tables, and balconies with a big screen. Also, private hot tubs, free internet (free wifi), cable tv, and bluetooth speakers – truly modern.
Address: Jl. Raya Ciwidey – Patenggang KM. 39, Desa Lebak Muncang, Kabupaten Bandung, Jawa Barat 40973.
Phone: 0821 1888 8929
Instagram: @bubujungleresort
Bobocabin Cikole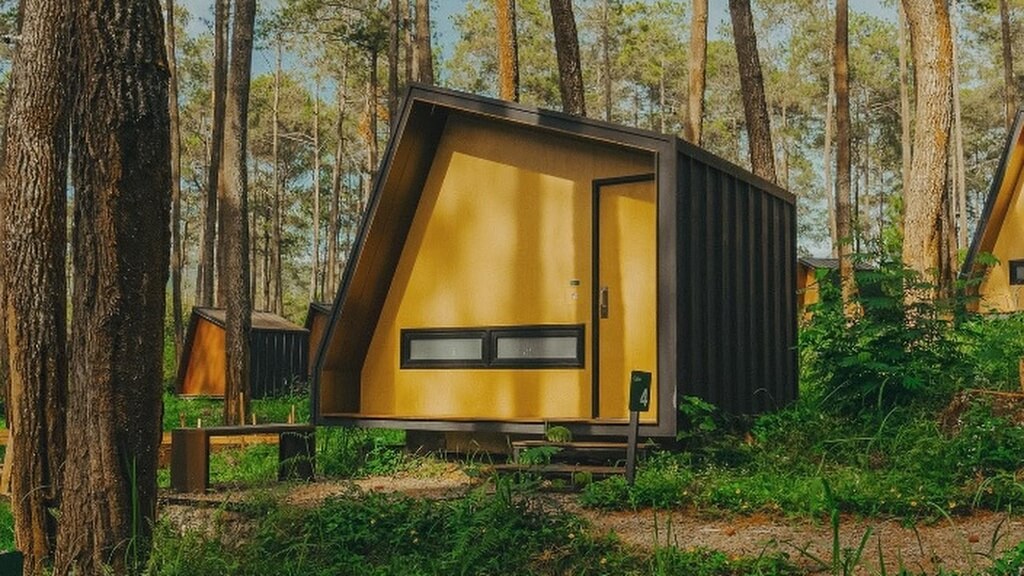 Bobocabin Cikole is a wooden cabin area in the middle of a pine forest, near Mount Tangkuban Perahu. Each cabin is equipped with a tablet-sized control panel monitor to adjust the room. Bobocabin Cikole provides two types of cabin rooms for rent. Before checking in, visitors must download the Bobobox Application in the Apps store or Play store. The cabin room can only be accessed using a special QR code on the application. In front of the cabin, there is a fireplace to enjoy the comfort of night in nature.
Address: Cikole, Lembang, Kab. Bandung, Jawa Barat 40973.
Phone: 0821 1900 7791
Instagram: @boboboxadventure
Kalasenja Outdoor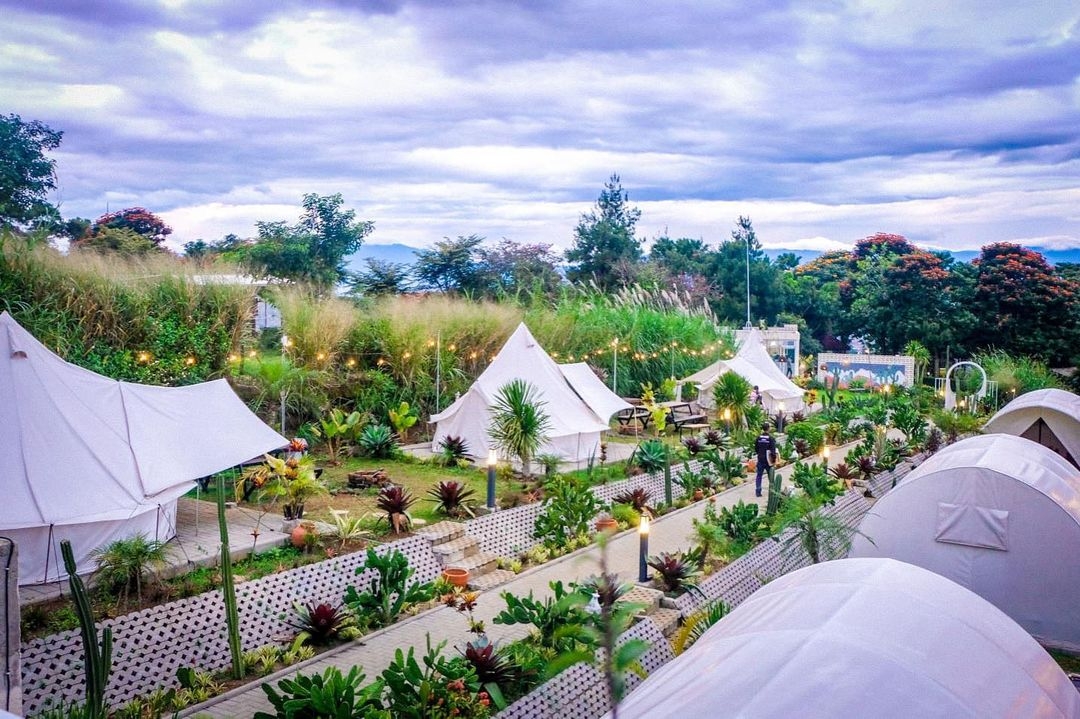 Kalasenja is located in Cimahi, West Java. They offer six charming tents, deluxe domes and superior safari style, with cozy and homey interiors. There are two types of tents in which each room consists of two comfortable beds and spacious interiors. Other facilities are electric kettle, portable air conditioning, electrical outlet, and free WIFI. Visitors can see a beautiful sunset, then enjoy the fireplace on a cold night. There are board games and a mini zoo area to get rids of boredom.
Address: Kolonel Masturi Km. 4 No 157, Jambudipa, Kec. Cisarua, Kota Cimahi, Jawa Barat 40511.
Phone: 0821 3456 5252
Instagram: kalasenja.outdoor
Miracle DGYP Signature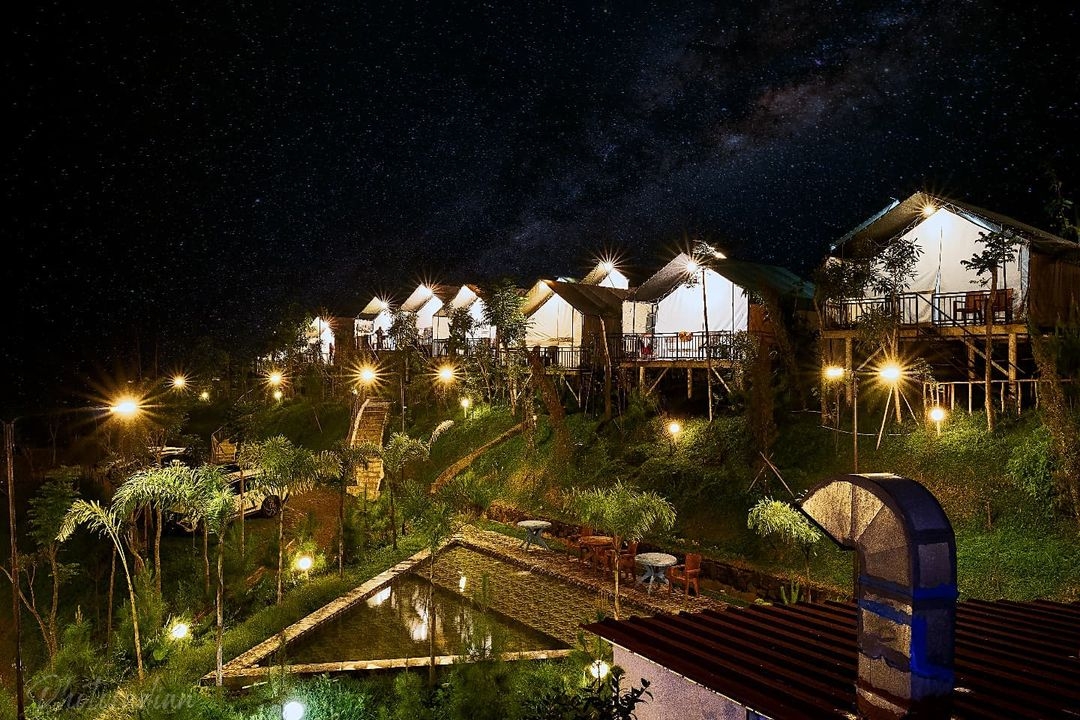 Miracle DGYP Signature combines the concept of villa, glamping, and cafe. Visitors can feel the cold air of Ciater. This place is comfortable to hold events such as reunions, family or company gatherings. Visitors can also just come buy to enjoy a cup of coffee at the cafe with a beautiful natural view. Miracle DGYP Signature provides 36 accommodation units with details of 30 glamping and 6 wooden houses. There are also selfie spots, a natural hot spring swimming pool, and a well-organized vehicle parking area.
Address: Nagrak, Ciater, Subang Regency, Jawa Barat 41281.
Phone: 0813 1075 8866
Instagram: @miracledgypsignature
Which glamping spot are you interested in visiting? Tell us what you think in the comments section below!