If you have been to Bandung over a weekend, it seems like an exodus of large busloads of people shopping for latest fashion at rock bottom prices, at the various factory outlets around Bandung, especially Dago or Setiabudi. If you are planning to go to Bandung, here are our recommendations for factory outlets you can 'invade':
Rumah Mode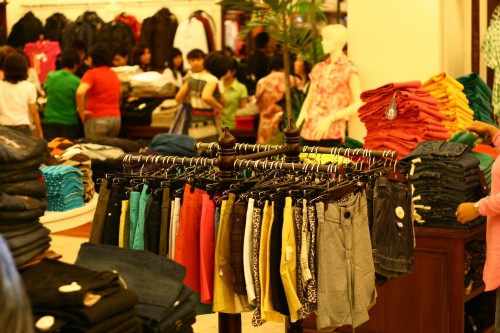 This is one of the most popular and crowded factory outlet in Bandung. The road in front of this is store is always jam-packed during weekends or holiday seasons. The shopping concept in Rumah Mode is "one stop shopping", which means that you can find anything here. Rumah Mode sells clothes, bags, shoes, and branded items from Gucci, Ralph Lauren, or Armani. Don't worry, the prices have been cut since the items are the leftovers of export supplies.
Address:
Jalan Setiabudi No 41F Pasteur, Sukajadi, Bandung, West Java
Phone 022-2035498
The Secret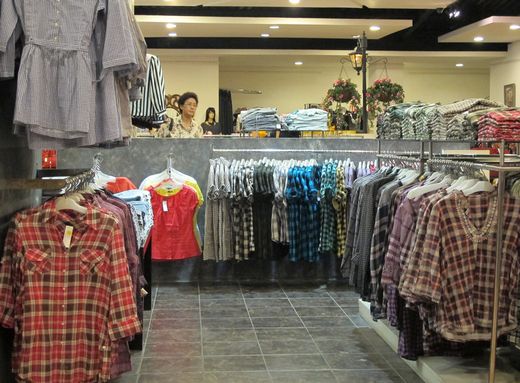 In this factory outlet you can find a wide variety of scarves, men and women's clothes, and kids' collection. Not only the clothing collections, one thing that makes The Secret interesting is the little park inside the building, where visitors can relax after shopping. Near the park, there are also small shops that sell Batik fabric and clothes.
Address:
Jalan RE Martadinata No 47, Riau, Citarum, Bandung West Java
Phone 022-4260818
Grande Fashion Gallery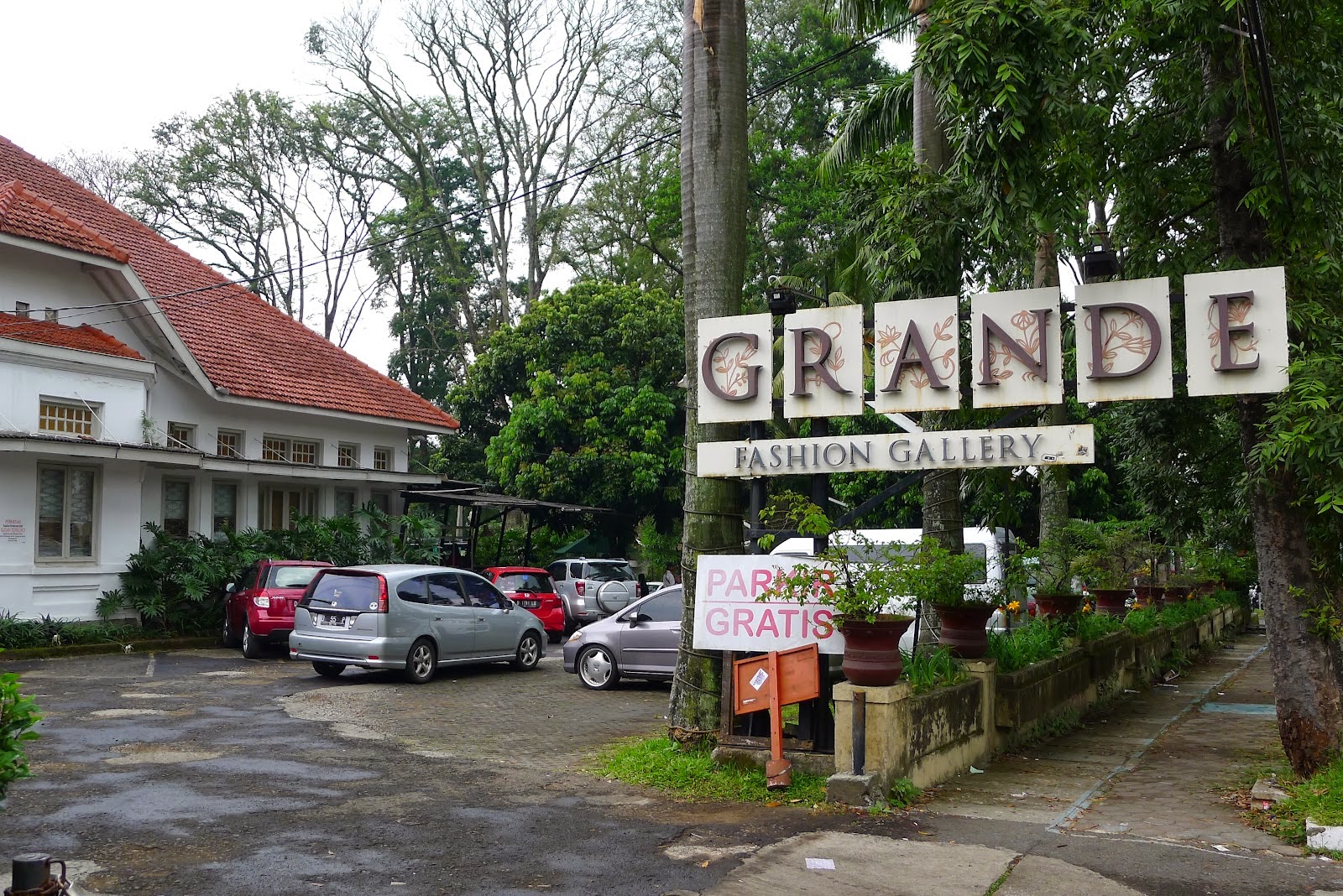 Not only offering high-quality fashion items, Grande Fashion Gallery also offers nice ambience for shopping. There is a fish pond outside the building that is shaded with lush trees. That is why many domestic and foreign tourists shop at this factory outlet. Grande Fashion Gallery is also a perfect place if you are looking for plus-sized clothes.
Address:
Jalan Ir H Djuanda No 118, Bandung, West Java
Phone 022-2030383
Heritage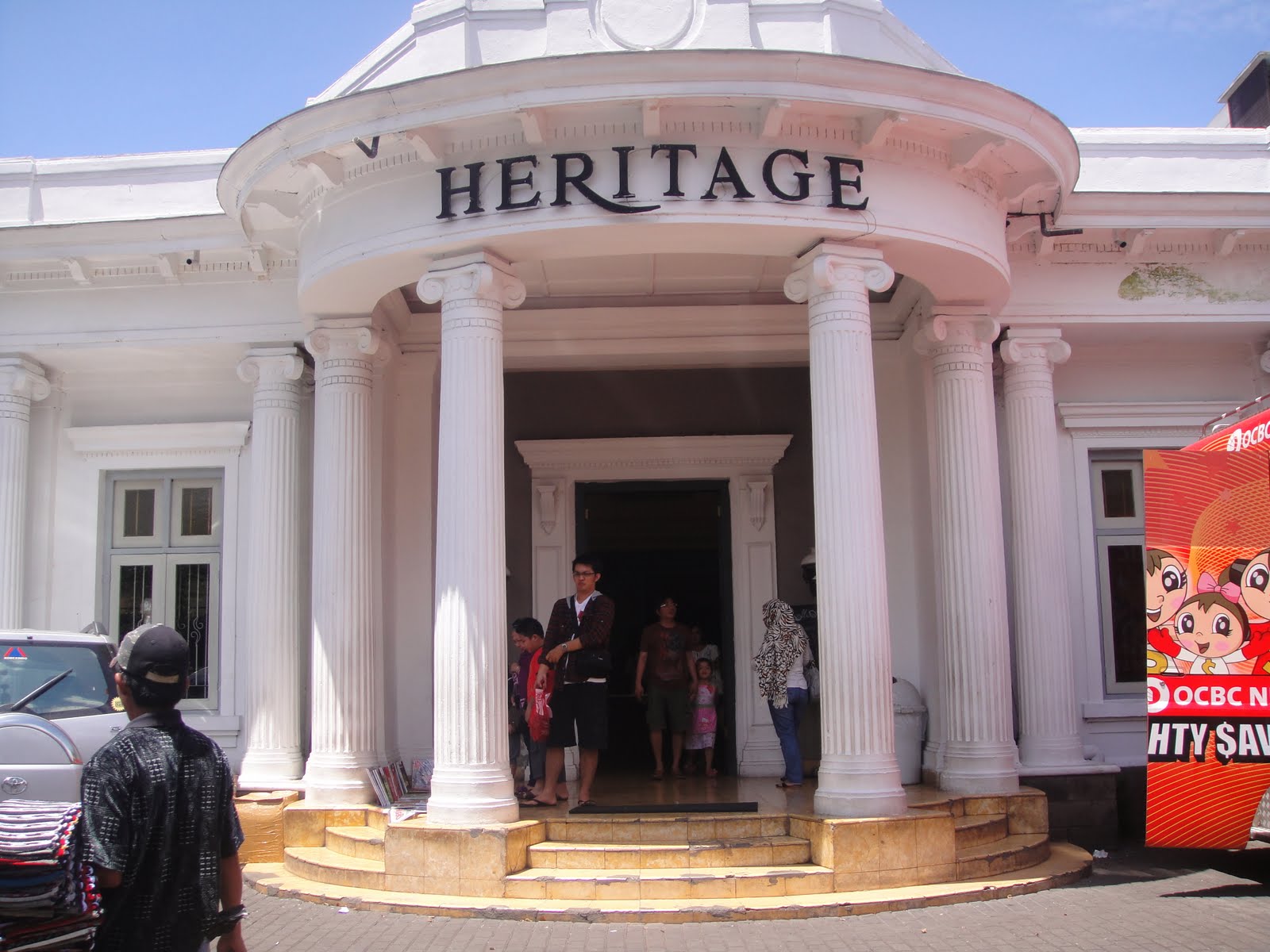 Although it looks like a museum or art gallery from the outside, it doesn't mean that they only sell vintage goods and clothes. You can find branded items with low prices in this factory outlet! After shopping, you can sip a cup of coffee or tea at a café that is located right next to it. Don't miss this popular place if you visit Bandung.
Address:
Jalan Riau No 63 Bandung, West Java
Phone 022-4220545
House of Donatello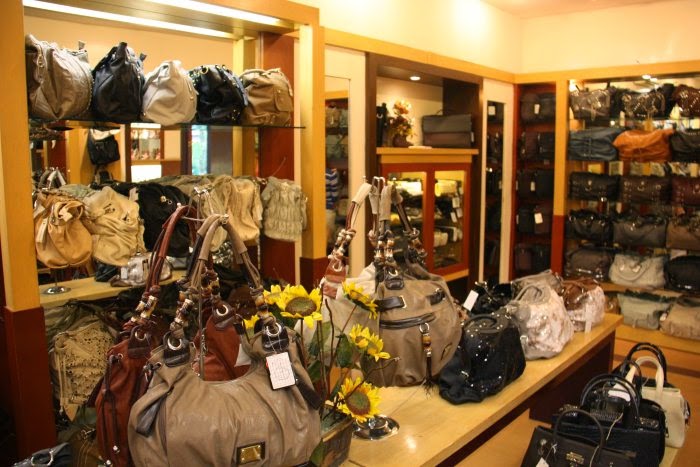 House of Donatello is a local brand that focuses in selling fashion items made of leather such as bags, purses, shoes, jackets, and other leather accessories—all in low prices. This is also one of the most famous factory outlets in Bandung. Many foreign tourists, mainly from Malaysia and Singapore, shop here whenever they are in Bandung.
Address:
Jalan Ir H Djuanda No 104, Lebakgede, Bandung, West Java
Phone 022-2501167
STAMP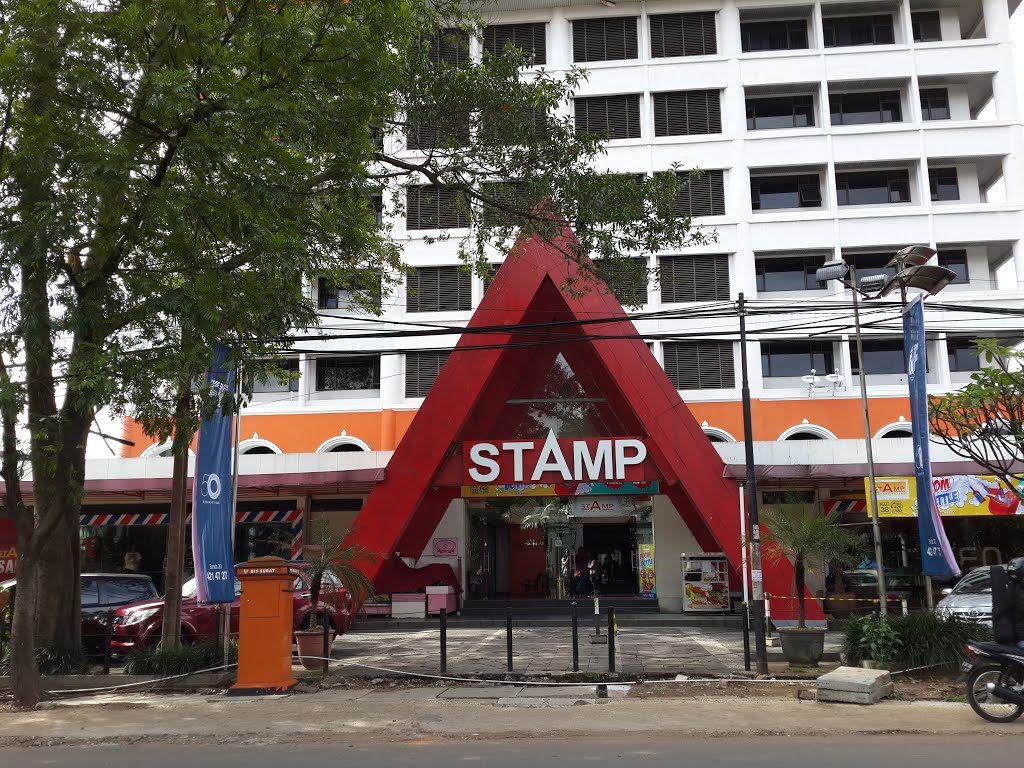 Looking for high-quality local products? Then you can consider going to STAMP in Bandung. Not only branded products, STAMP also provides local products, especially from Bandung like shoes from Cibaduyut.
Address:
Jalan RE Martadinata No 38, Bandung, West Java
Phone 022-4261580
Terminal Tas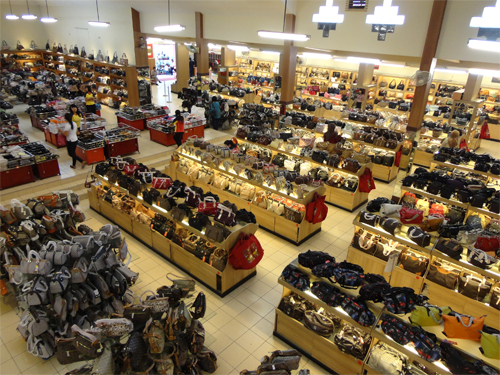 If you are into collecting bags, then you don't want to skip this factory outlet from your itinerary. You will find bags in various sizes, colors, models, and patterns here. Whatever model you want—school bag, purses, party clutches—you can find it at Terminal Tas. If you come in the right time, you can get up to 50% discounts!
Address:
Jalan RE Martadinata No 31, Bandung, West Java
Phone 022-4202808