Launched in February 2005, Google Maps has since become one of the most effective and useful app on mobile and web. It has transformed the way people travel, and it seems impossible to hop on one place to another without this app.
It is easy to use this app, and there are actually some hidden features behind this app to enhance user experience. Here are some:
Download maps for offline use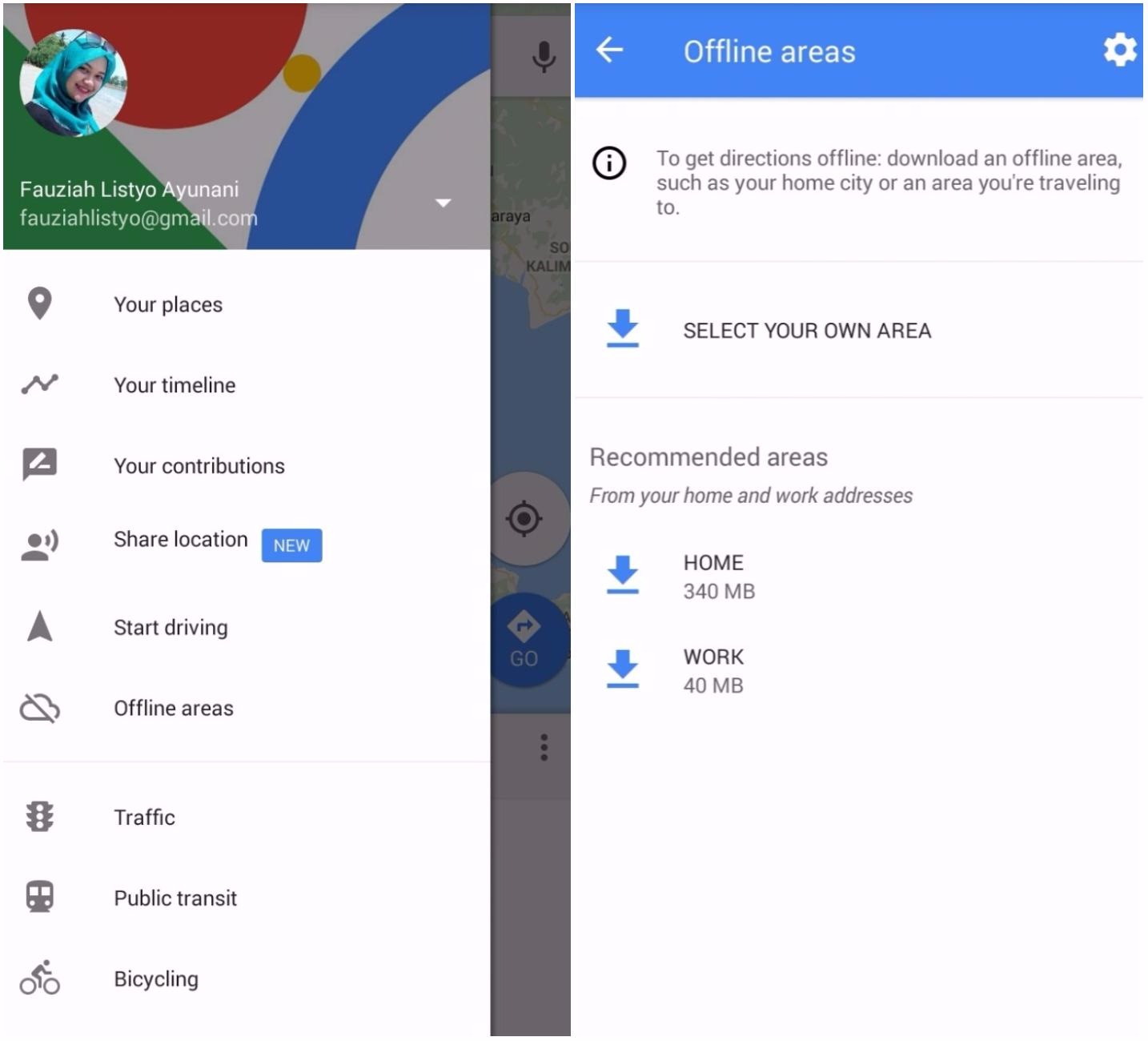 You can download the maps straight to your device for the times when you have limited internet access (or no data connection at all). You can start by going to the Offline Areas menu on the app. Google Maps make some suggestions like the area around your home or office that you can download. You can also select Custom area to specify a section of the map. On the bottom of the screen you can see how much room it will take up on your device. The only downside of this feature is that the downloaded map will take so much space in your device. However you can delete offline areas anytime you want.
Add multiple stops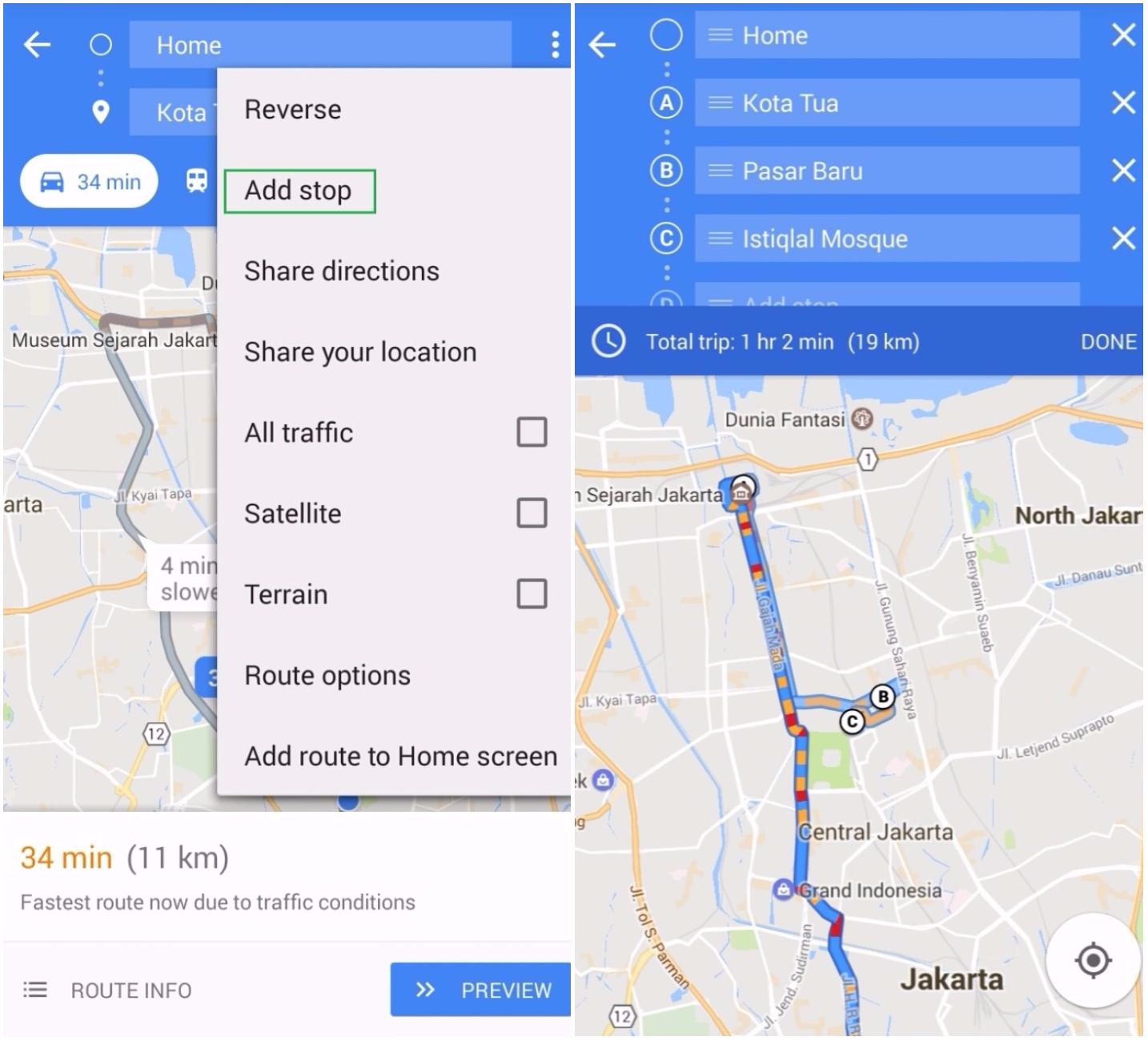 Sometimes you need to stop at multiple places in one go, and you need directions to those places too. On the previous version of Google Maps, you could only get directions for each stop and couldn't plan for multi-stop routes. To add stops, search for one of your destinations. Tap the Directions menu, and before hitting the navigate button, tap the action overflow button in the top right corner and select Add Stop. You can also drag and drop to rearrange the destinations and seeing which order has the fastest route.
Save favorite places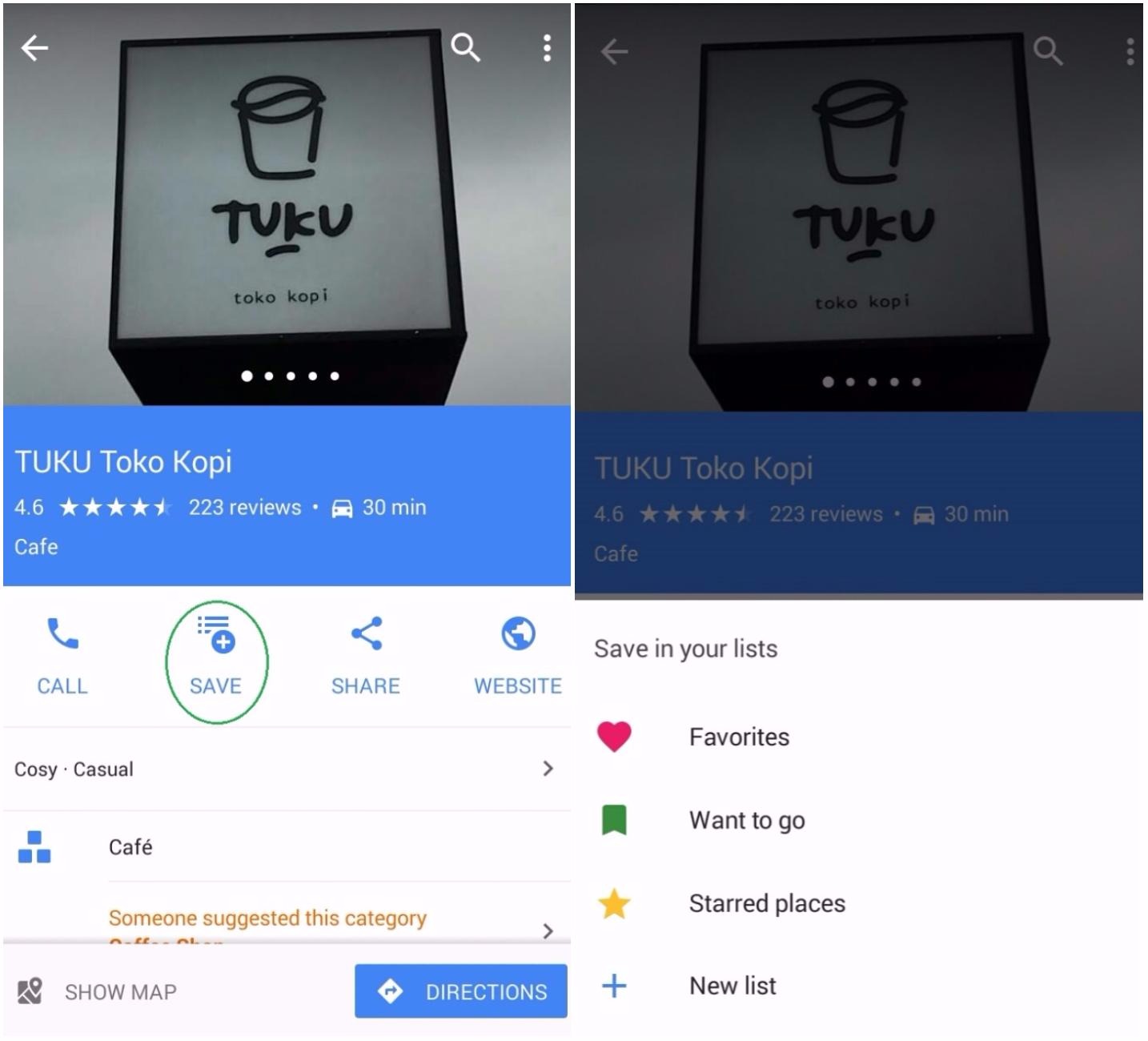 You can also now save your favorite locations on Google Maps for future use. This will be helpful when you need to know the traffic situation on the way to the place you're going. It is super simple to do this. From web, choose the place you want to add to your favorite. When the place information pops, tap the star on the information bar and it will automatically save to your Favorites. From mobile, you can tap the address or place that appears and tap "Save", then choose a list like Favorites or Want to Go—or custom it.
See where you've been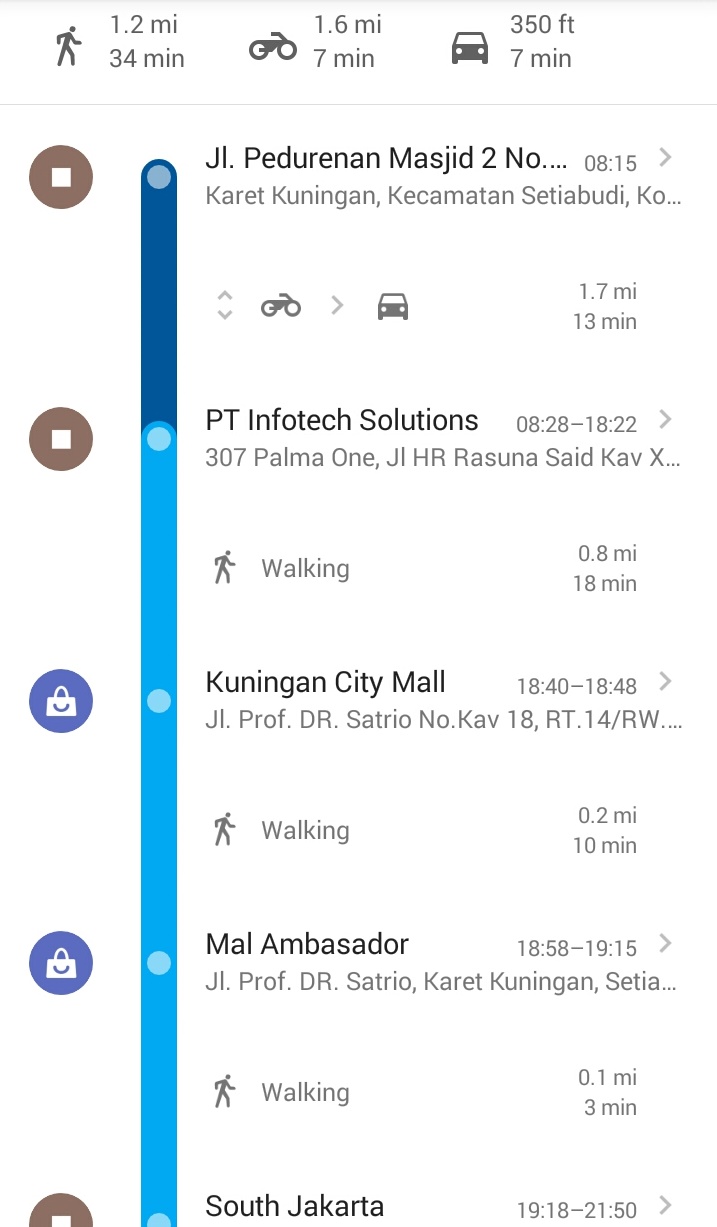 You might forget about some of the places you've been. But this smart app never forgets where you've gone on this day two years ago. Google Maps' Timeline feature keeps track of all the places you've been, and lets you browse confirmed and unconfirmed locations from your history. You can view them from google.com/maps/timeline or via the menu on Android. It is currently not available on the iOS app.
Use your voice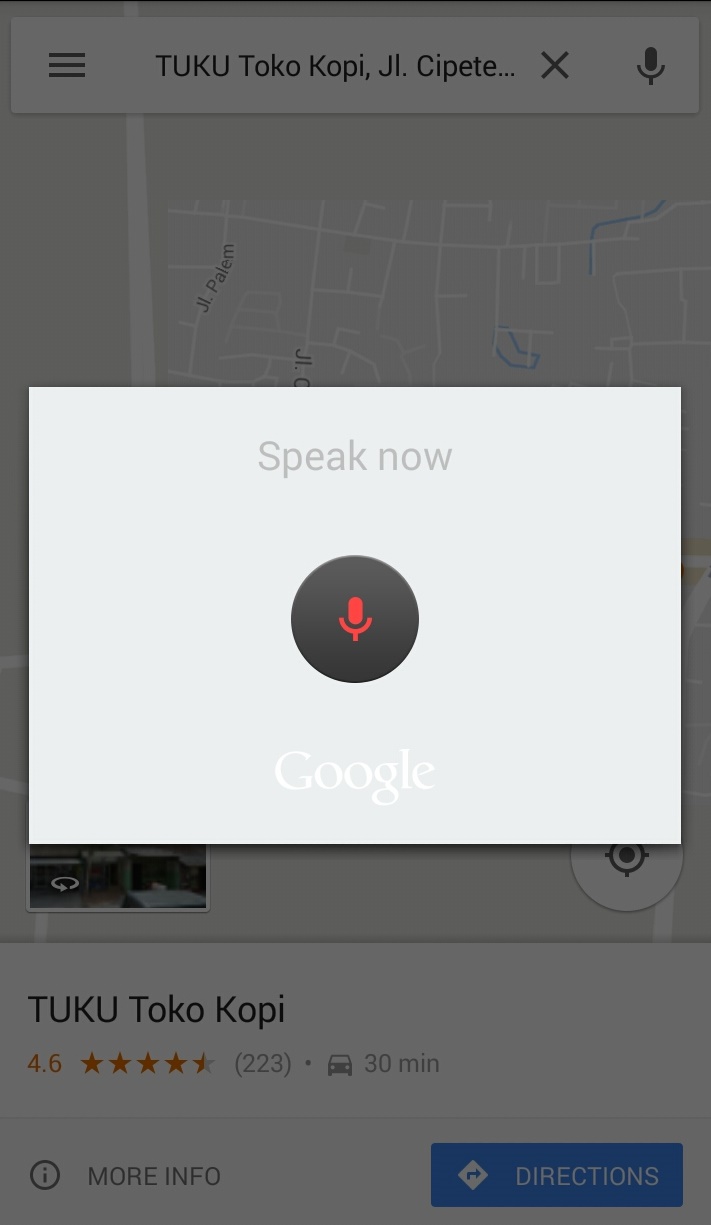 If you don't feel like typing the address, or want to know the traffic situation on your route, there is a microphone button above the search button (magnifying glass) which allows you to speak various commands. Additionally, you can turn on and off the voice guidance.
Search for flights (on long trips)
Goggle Maps can help you find the cheapest flight for you to choose. Search for directions from your current location to your destination. Click on the flight (plane) button, and there will be a link that let you search for flights from the web.
Share your location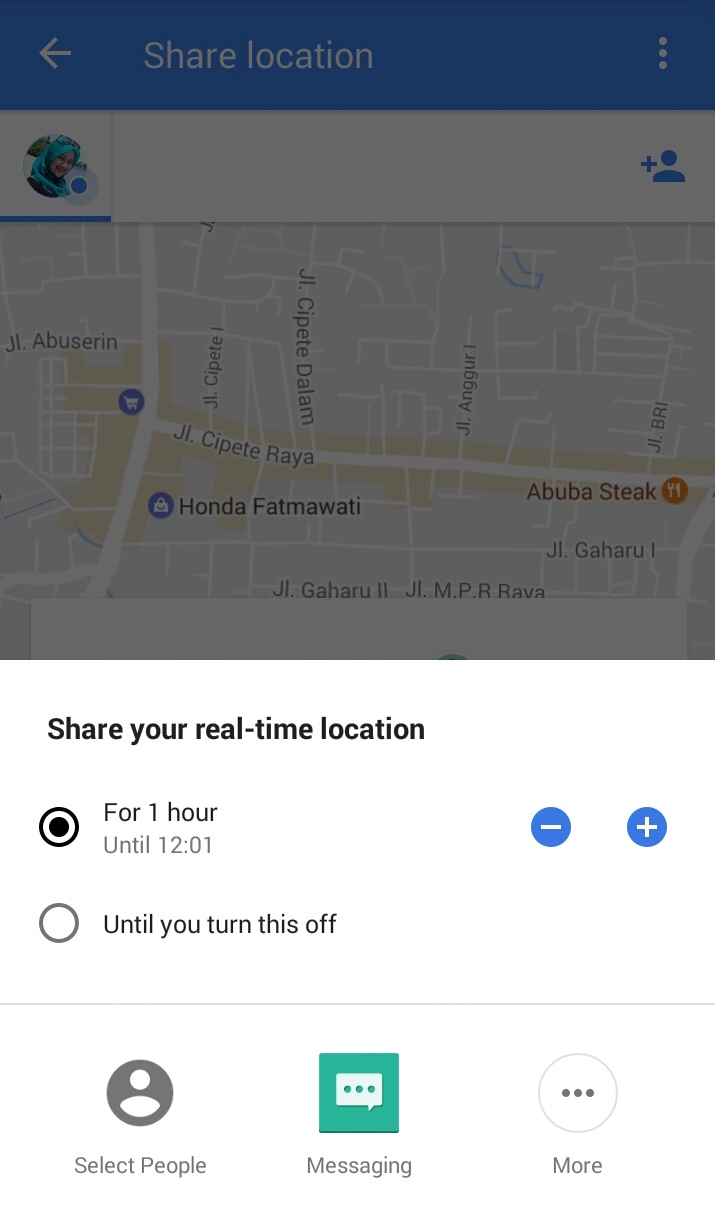 You can now share your real-time location with any other Google user. This is especially useful when you get lost or someone is looking to meet you in certain place. From iOS and Android, you can share where you are at any time, and the recipient can view on mobile or web. Simply open the menu on the top left and pick "Share Location" to start the process, or when you're in navigation, tap the "…" button and choose "Share trip" so the recipient knows how much longer you'll arrive.
By Fauziah Listyo Ayunani