Sometimes we feel hungry at the "wrong" times—between lunch and dinner. It is too early to have dinner, but too hungry to wait until dinner time. Thankfully, in Indonesia, there are many street snacks to rescue your "awkward-time-hunger". These snacks keep away hunger pangs till meal times!
Hotang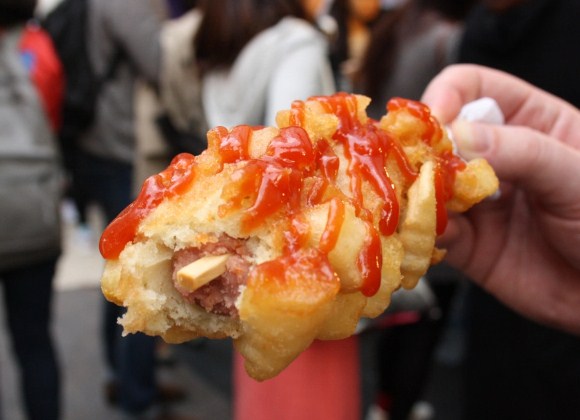 Hotang is one of the street foods that have become a trend in Jakarta recently. Hotang is abbreviation of "hotdog kentang" (potato hotdog). As the name implies, at a glance Hotang looks like just a hotdog. But it is actually beef or chicken sausage wrapped in flour batter and french fries. It is said that Hotang is a 'duplicate' version of South Korean dokkebi hotdog. The huge size of sausage and plentiful potato will surely save you from awkward-time-hunger!
Piscok Meler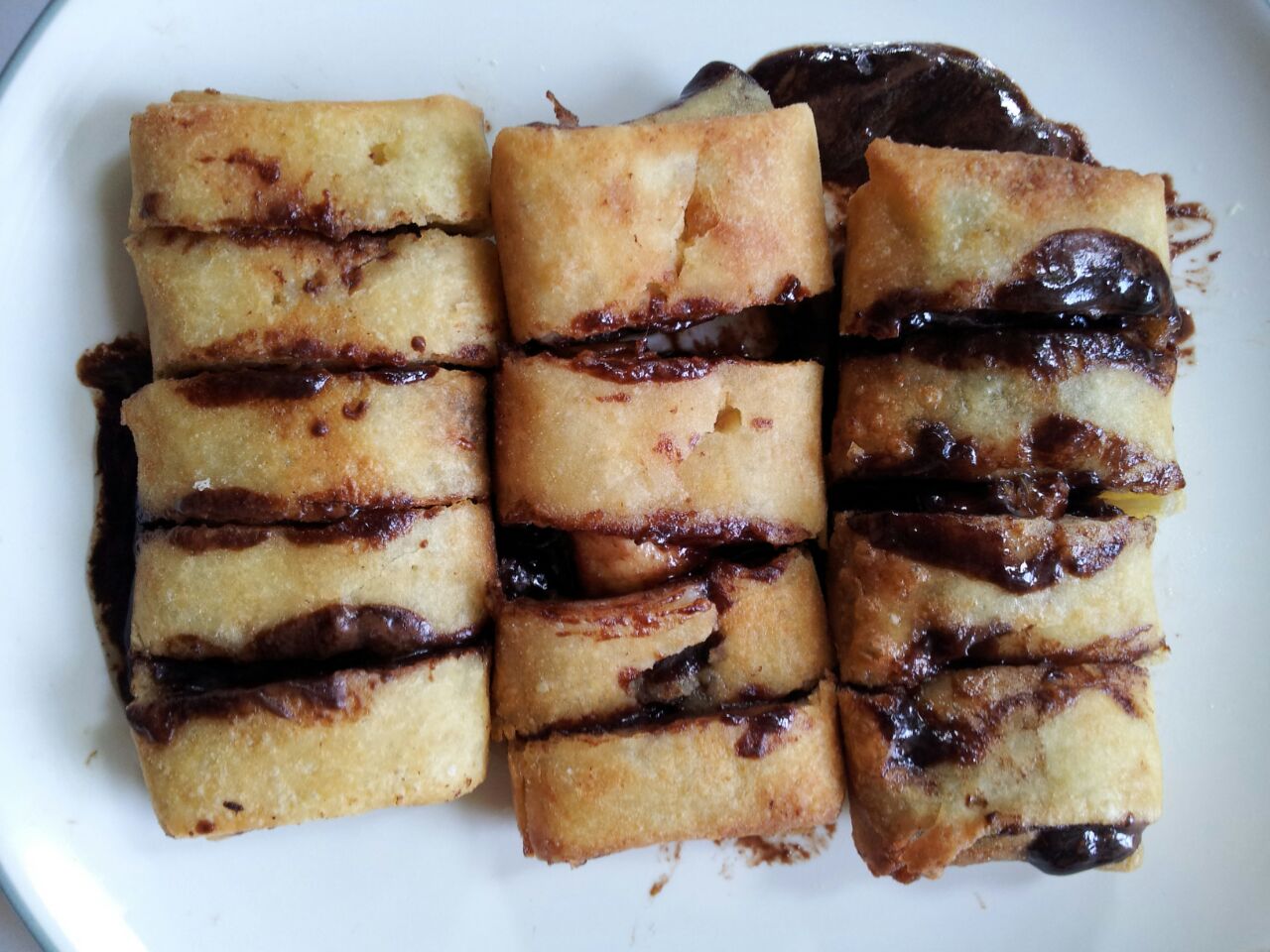 Piscok Meleris a modified version of Pisang Goreng (deep fried banana). The word "Piscok" is abbreviation of "Pisang Cokelat" or chocolate banana, while "Meler" describes the melting chocolate filling. The banana is wrapped in crispy wrap, with chocolate paste and cheese filling. It tastes best when it's still hot, because the chocolate melts perfectly when you bite it.
Pukis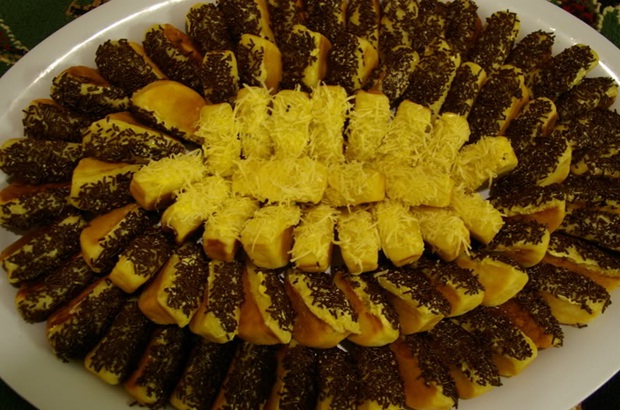 Kue Pukis is a familiar snack in Indonesia. It is made from flour, coconut milk, eggs, yeast, and butter. Various toppings such as chocolate, cheese, and ground peanut usually added to the half-circle shaped snack. It is suitable for morning as well as afternoon snacks.
Rujak Buah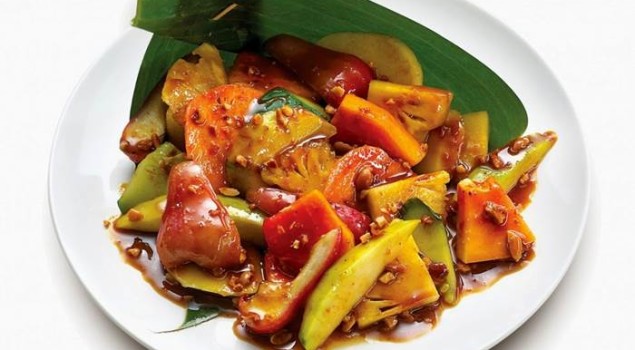 Want some healthy snack that low in calories? You can buy Rujak Buah near your office or home. Rujak Buah is Indonesian styled fruit salad, with spicy palm sugar dressing or dipping. The fruits used in Rujak are usually tropical fruit such as Kedondong, raw mangoes, bengkoang, pineapple, unripe papaya, watermelon, and guava. Usually different cities in Indonesia have different kind of dressing or sauce. Some use only palm sugar and chilies, some add ground peanut, some use petis (fermented shrimp paste). Whatever the sauce is, Rujak is one of the healthy snack options that you can find on the street in Indonesia.
Cilok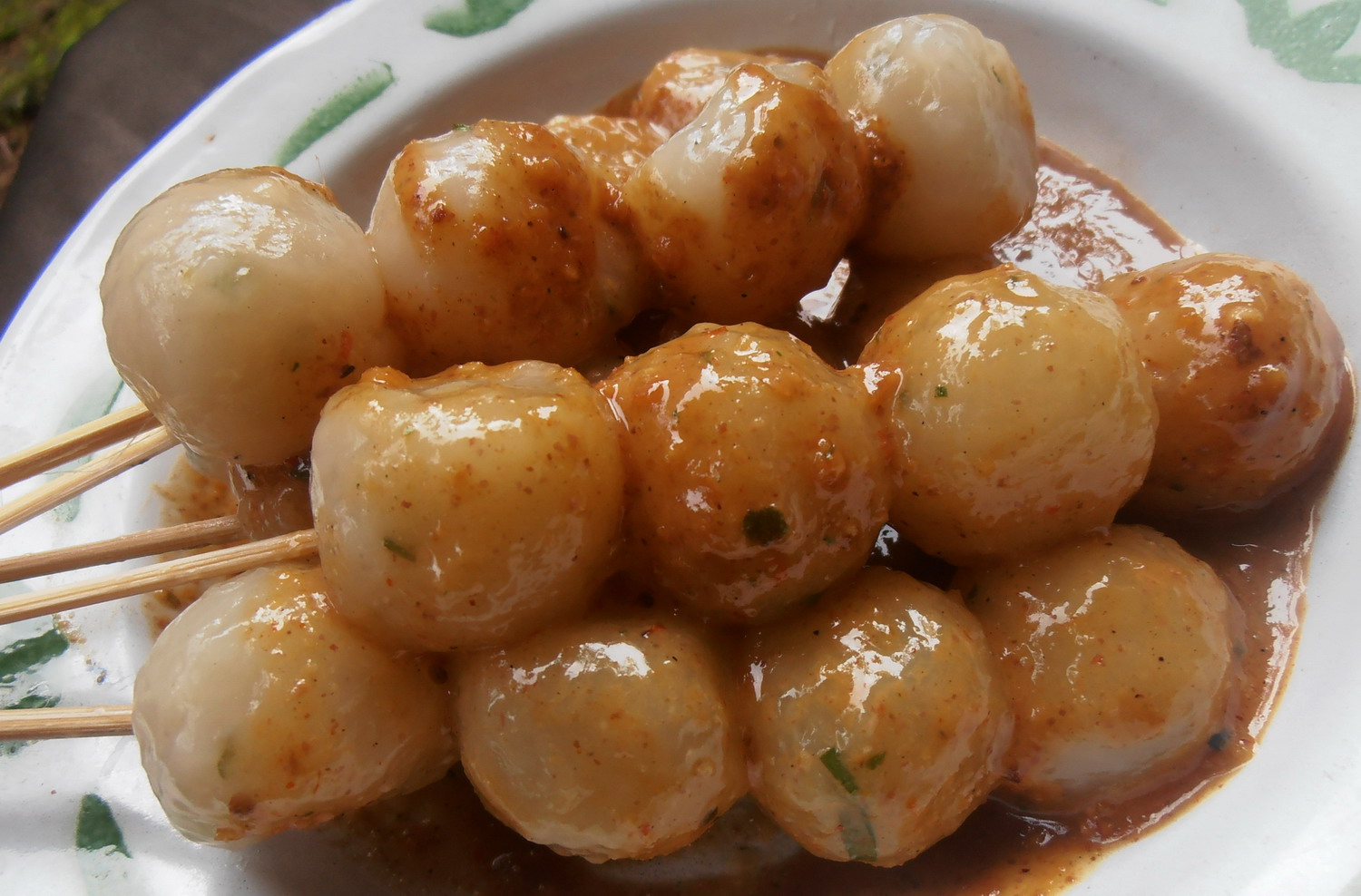 Cilok is a very popular street snacks, especially in Jakarta and almost all part of Java. It is steamed snack made from cornstarch and spices, steamed and served with peanut sauce and sweet soy sauce. It looks like meatballs at a glance but Cilok does not contain any meat. It is very easy to find Cilok peddlers around Jakarta.
Bakpao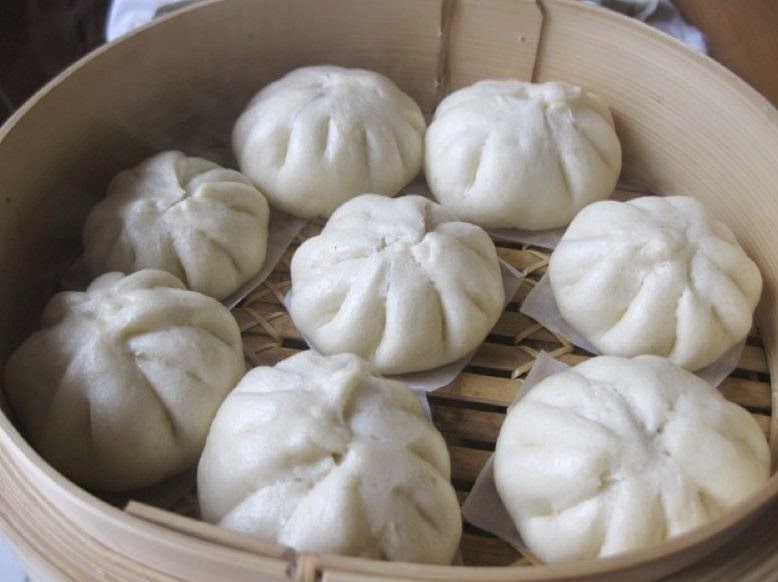 Bakpao is a type of steamed, filled bun or bread-like item in various Chinese cuisines. Bakpao's initial recipe used pork, but in Indonesia, people have adapted the Bakpao to be filled with more various fillings such as chocolate, green beans, red beans, chicken, or vegetables. You can find Bakpao peddlers on the roadsides of Jakarta. They usually bring steamer to keep the Bakpao warm when it's served. Yummy!
Otak-otak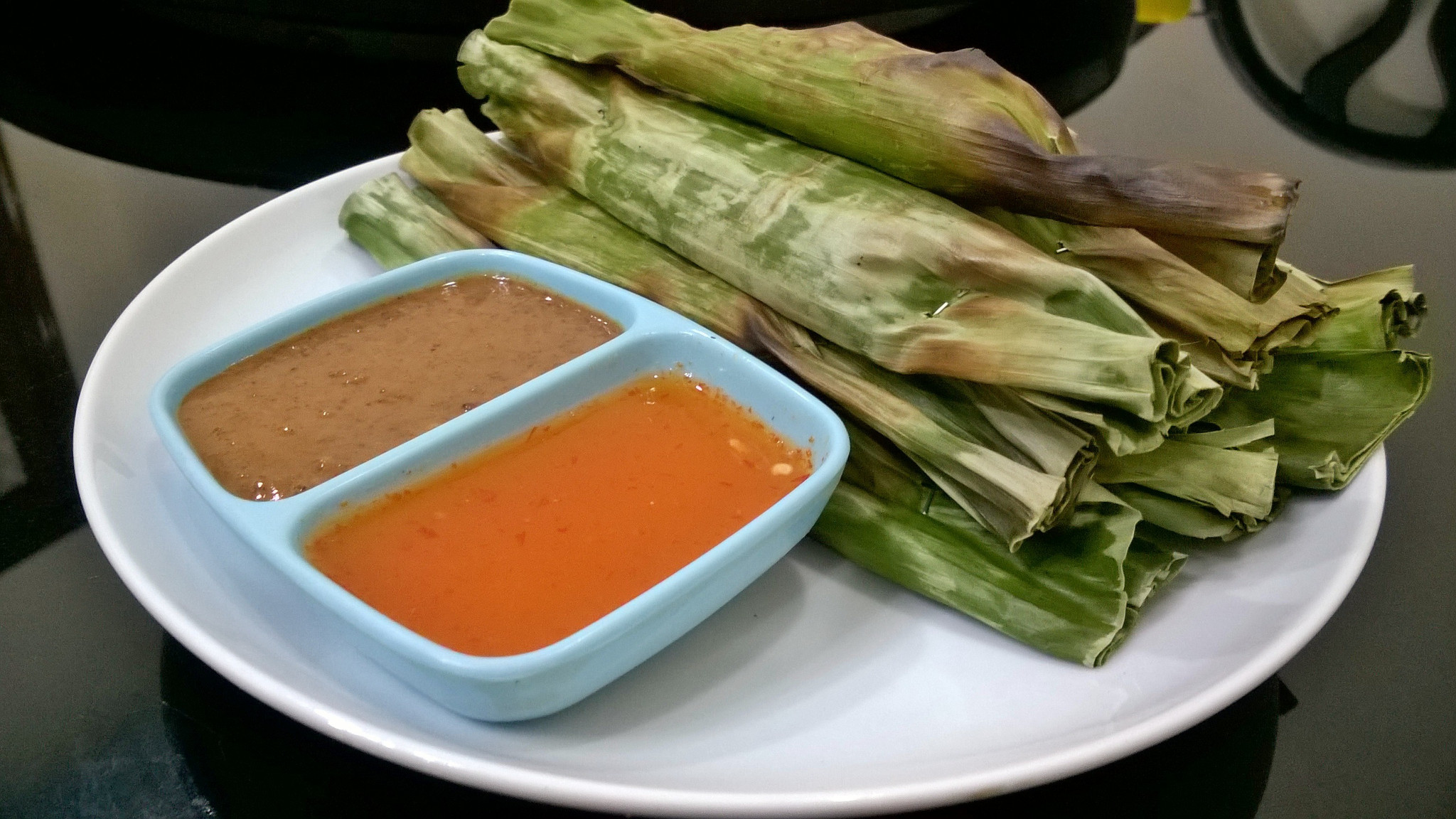 Otak-otak is a type of fish cakes that is served with spicy peanut sauce dipping. Otak-otak in Indonesia is mostly made with ikan tenggiri (Spanish mackerel), coconut milk, lemongrass and spices, and is grilled or steamed in banana leaf for added fragrance. In Jakarta you can find Otak-otak stalls setup along the street or near bus stops that cater to passerbys.
These snacks are too heavy to be considered as "light snack" but too light to be considered as heavy meal. That is why they are nice treats during those "emergency times" or when you don't feel like eating heavy meals.