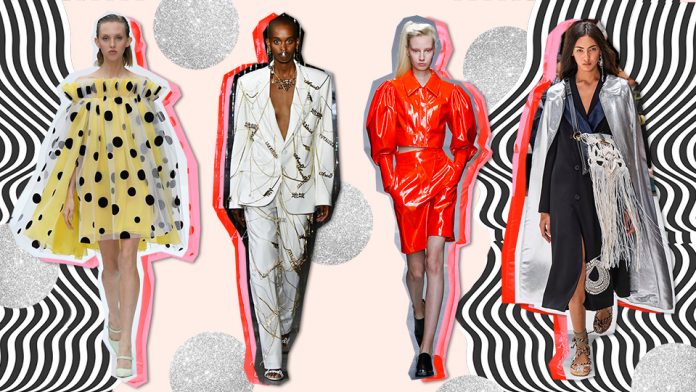 Fashion trends are always evolving, this 2020 is a particularly fun fashion year to be. You can wear a variety of styles ranging from modern to the 70s. Whichever style you choose to wear, this is the 2020 ultimate guide to looking unique and fashion-forward!
Here are the fashion trends to rock this year:
Shorts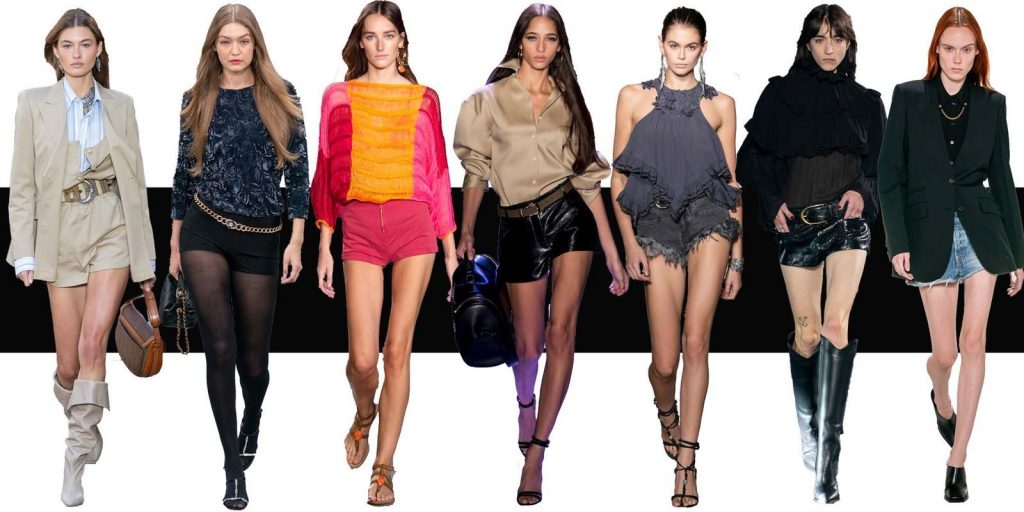 Most of us have already worn shorts to minimize the effect of the summer heat. Luckily, hot pants have made a comeback for the 2020 runways. Starting from the knit shorts at Hermes and Ferragamo, denim cutoffs at Rag & Bone and spandex at Brandon Maxwell. If you are not comfortable with shorts, you can ease into it with black tights a la Chanel. For a formal look, you can wear it with a blazer; you can also make it look casual with a shirt or t-shirt.
Crochet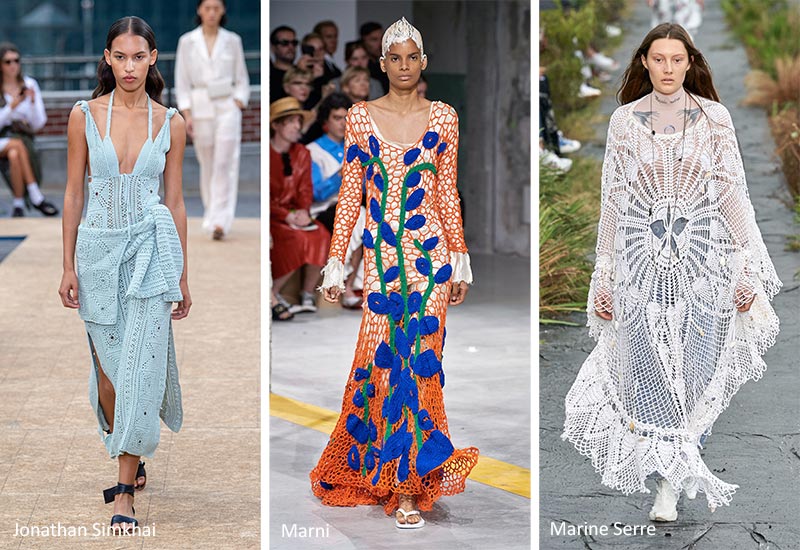 You may think that crochet is your grandmother's preferred material, but it can be made into new and refreshing ways this 2020 from ultra-feminine dresses, polished suiting to eveningwear. Want to give an unexpected touch to your crochet outfit? Pair it with sweaters, light dresses or denim.
Oversized Blazers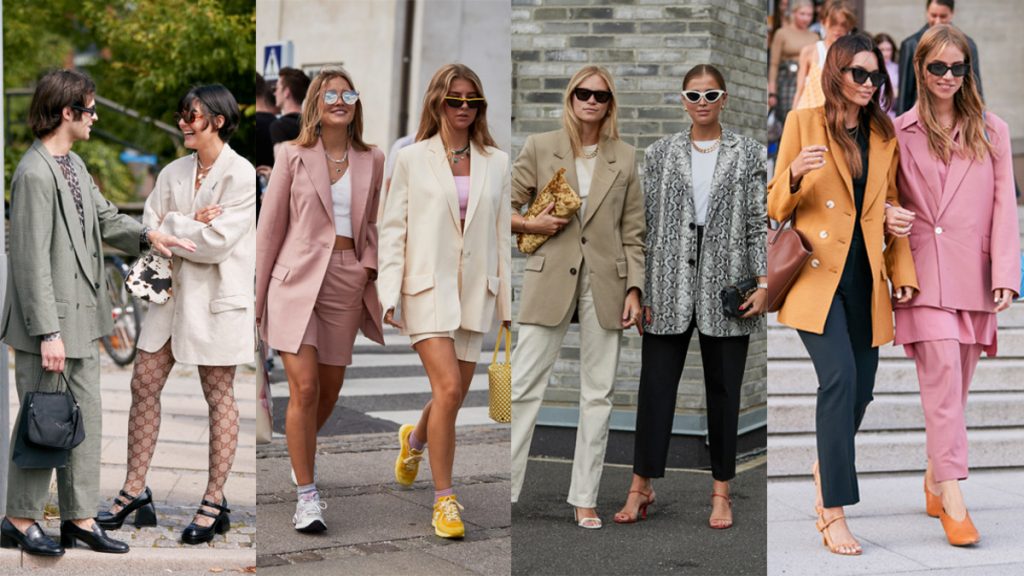 2019 has been the year of the suits, and 2020 will be no different. In fact, blazers have been experiencing a revamp by becoming oversized. Numerous designers have made it such like Jacquemus, Balenciaga, Lavin, and Salvatore Ferragamo. You can style this however you like, from cinched in the waist with a belt, contrasted prints to classy button downs.
Leather everything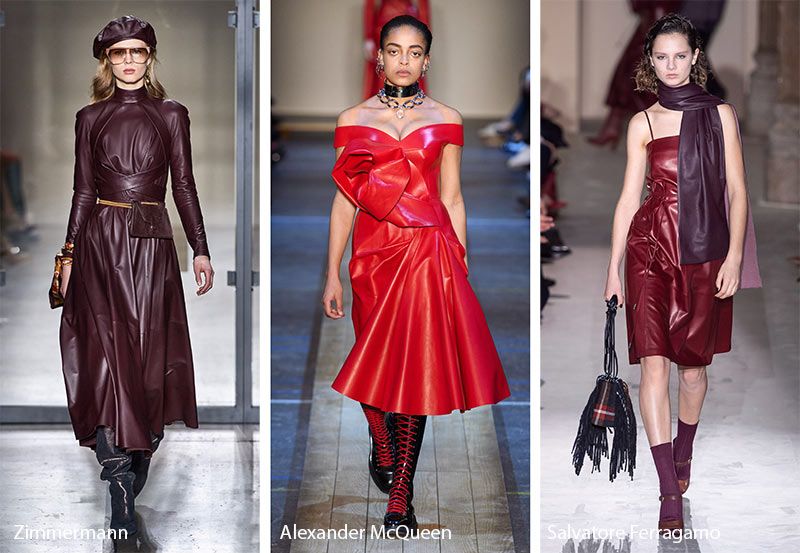 Once reserved strictly for fall and winter, leather has been brought forth this spring season. You can wear it from colorful jackets at Coach 1941 to skirts and pants at Marni and Alexander McQueen. Leather can be worn in a number of ways like shirts, dresses, shorts and trench coats. Other than items of clothing, color is another way to which leather is styled.
Utility Jumpsuits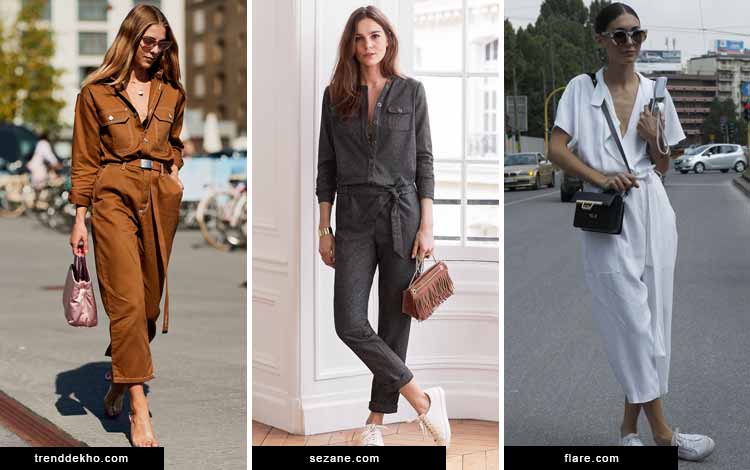 Jumpsuits are easy to wear-you don't have to plan your whole outfit, as most of it has already been done for you. Brands like Zimmermann, Phillip Lim, Jonathan Simkhai, and many others have already bought this fashion item back to life in their shows. Jumpsuits can be styled in a multitude of ways from formal look with heels and chic accessories or casual look with sandals, flats or sneakers.
Puffy sleeves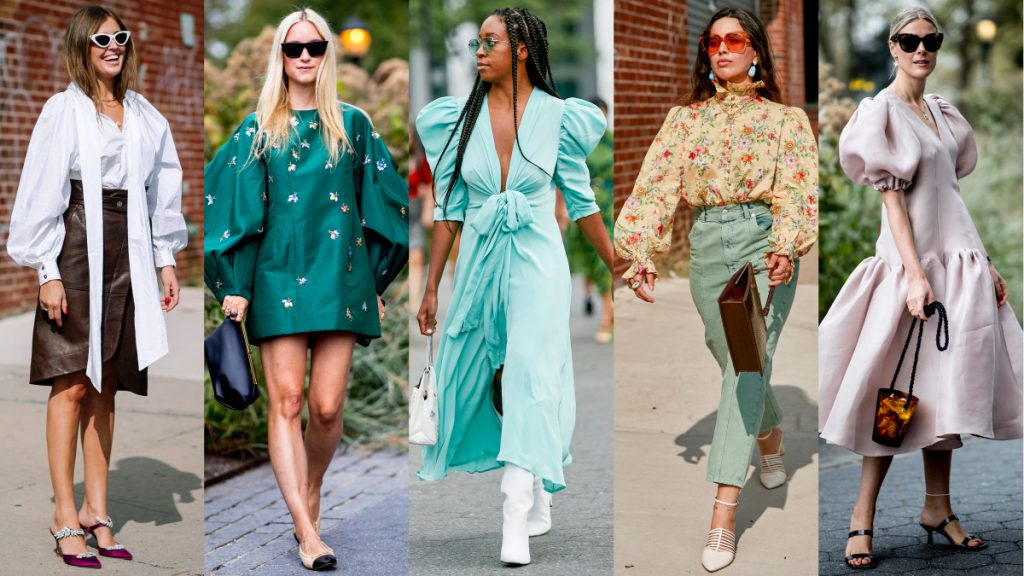 For an ultra-feminine touch, puffy sleeves are a trend which you can use to add romantic twist to your outfit. Designers like Carolina Herrera, Brock Collection, Emilia Wickstead, Simone Rocha are already donning this style onto their models. Depending on the size of the sleeves, there are several ways you can wear this style. If you want the emphasize your puffed sleeves more, you can wear slimming fitting bottoms like skinny jeans or pencil skirts. However, for a balanced look you can choose looser clothes like flared jeans or an A-line skirt.
Polka dots 
Polka dots can be seen as the ideal patterns for those who like patterns but don't want anything too out there. Already seen on catwalks of Balenciaga, Balmain, and Dries Van Noten, polka dots are here to stay. Mix it with other textures like denim, patterns like stripes or even sleek material for a formal look.
Midi and Maxi Denim Skirts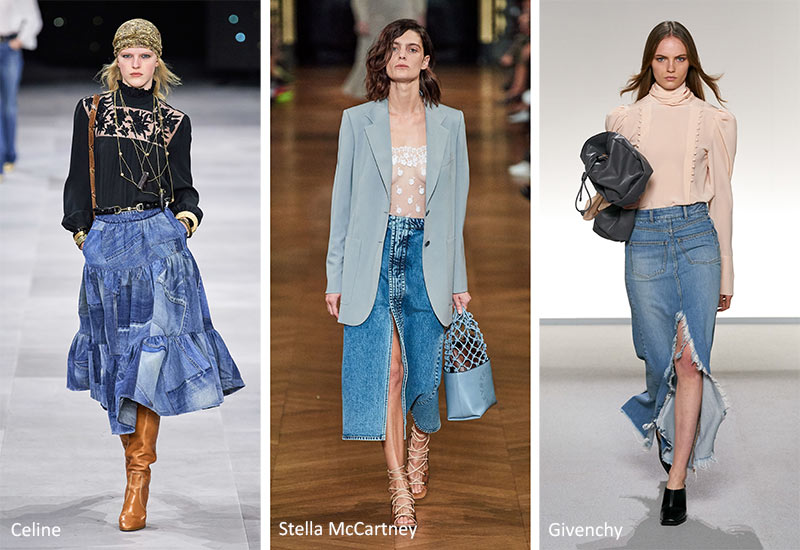 Inspired by the 90s fashion trends, the midi and maxi denim skirt is coming back, gracing the fashion shows of numerous designers. Celine, Marques Almeida, and Stella McCartney are just several designers that opted to show these styles on the fashion shows. Midi and Maxi Denim skirts can be styled with white buttons for a chic and effortless look, adding a denim shirt for a "denim on denim" look or a soft ruffled blouse for a bohemian look. This fashion item can also be added with a jacket for a unique touch, whether it is a tweed jacket or leather jacket.
The 70s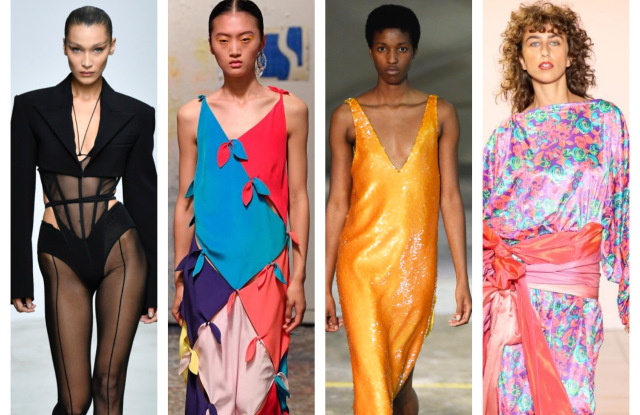 The 70s fashion look is also something that is going to be big in 2020. Prints and patterns, corduroy clothing and colors like mustard and burnt orange from the 1970s are making a comeback. Several styles that will be trending includes wide lapels, double-breasted styles, flared hemlines and bell-bottom pants. Patterns are particularly in, with Prada, Marc Jacobs, Christopher Kane, Etro and Alberta Ferretti's fashion shows. With the 70s fashion trends in line, you can dip your foot in by using by sparingly using 70s inspired clothing items, or also go all the way by using a combination of all the items.
Which fashion look is your favorite? Tell is your opinion in the comments section below!