In the midst of a hectic schedule, it can be quite the challenge to allocate time for sourcing high-quality ingredients and transforming them into wholesome and delectable meals. Thankfully, in today's landscape, there is a wealth of options when it comes to food caterers specializing in nutritious and health-conscious Indonesian and international cuisines.
These 9 catering services offer a reliable solution for maintaining a well-balanced diet and managing your weight effectively, even in the midst of a jam-packed daily agenda:
1. Kenyang Senang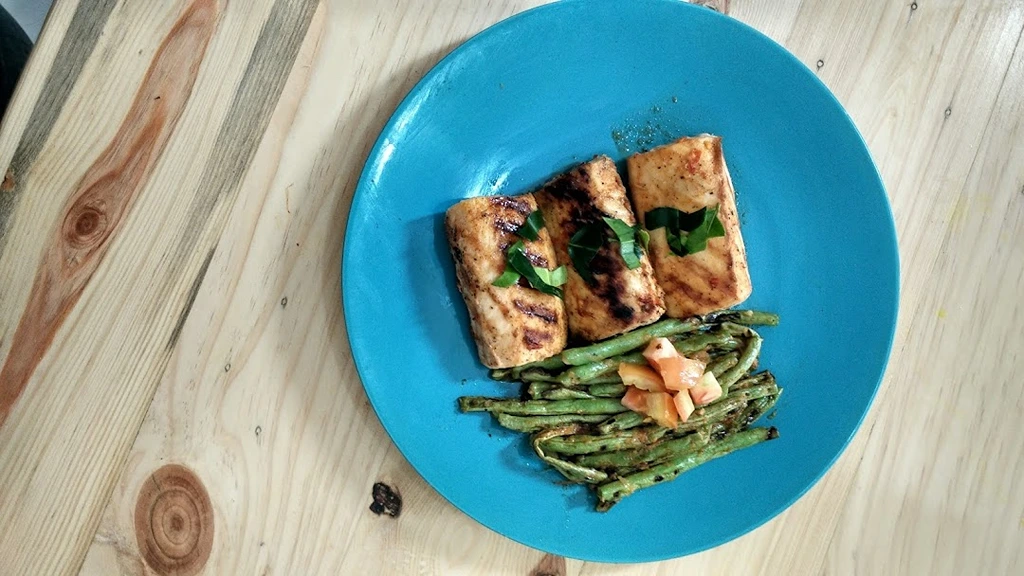 Kenyang Senang operates as an Indonesian food catering service that adheres to the principles of the paleo diet. In practice, every meal prepared by Kenyang Senang excludes sugar, artificial sweeteners, MSG, preservatives, dairy and its by products, grains, legumes, and gluten. Kenyang Senang's central aim is to furnish nourishing, exceptionally filling dishes while emphasizing the use of nutritious ingredients, supporting your weight loss goals.
Address:
Jl. Tebet Utara IV D No.6B, RT.4 / RW.2, Tebet Tim., Kec. Tebet, Kota Jakarta Selatan, Daerah Khusus Ibukota Jakarta 12810
Instagram:
@kenyangsenang
Open:
Monday-Friday 8.00 – 17.00
2. Gorry Gourmet
Gorry Gourmet is a provider of nutritious cuisine that blends culinary creations from world-renowned chefs and beloved Indonesian restaurants. Their offerings feature an array of delectable options, each meticulously curated for its taste and nutritional value by top-tier nutritionists. What sets Gorry Gourmet apart is its commitment to offering complimentary health consultation services to every customer.
They cater to a diverse range of dietary needs, including Weight (Fat) Loss, New Age Keto Diet, Healthy Box, Senior Meal Plan, Diabetes & Pre-Diabetes, Hypertension & Stroke, Cholesterol & Heart, Muscle Building, Vegetarian, Pregnancy, and Special Abstinence/Diet Packages, ensuring that there's a suitable plan for everyone.
Address:
Ruko Graha Kencana Blok BK, Jl. Perjuangan No.88, Kebon Jeruk, Jakarta Barat
Whatsapp:
+62 811-1559-898 / . +62 812 8513 0917
Instagram:
@gorrygourmet
Website:
https://gorrygourmet.com/
3. Burgreens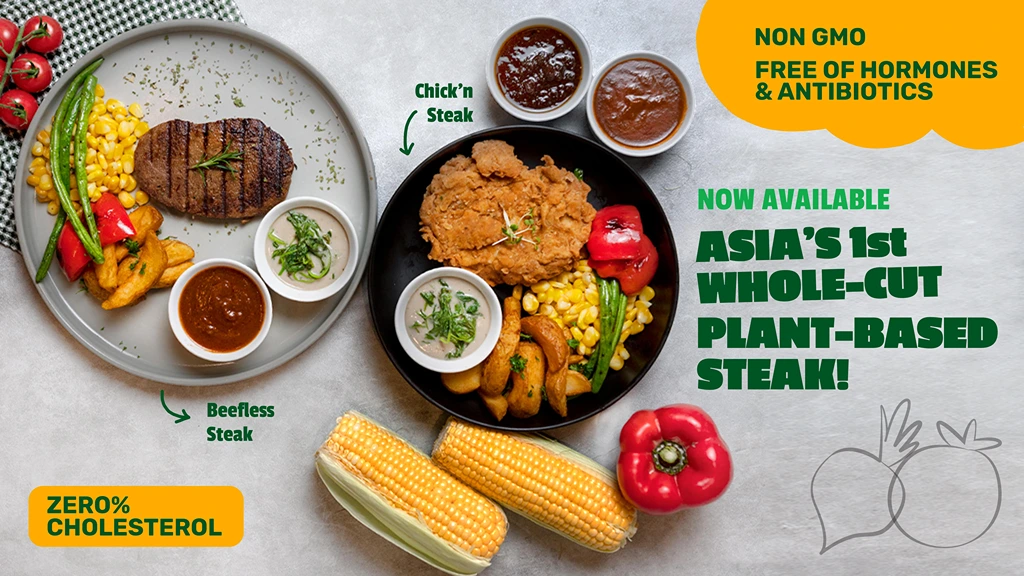 Burgreens stands at the forefront of plant-based dining in Indonesia, offering a delectable array of Asian and Western cuisine. Their culinary creativity and commitment to supporting local communities form the core of their mission. At their restaurants, you can savor beloved comfort foods like burgers, rendang, bibimbap, and even vegan boba, all thoughtfully crafted entirely from plant-based ingredients.
Address:
Jl. Wijaya II No.37, RT.1/RW.5, Pulo, Kby. Baru, Kota Jakarta Selatan, Daerah Khusus Ibukota Jakarta 12160
Phone: 0878 8989 2010
Pacific Place LG #18, Jl. Jend. Sudirman Kav 52 – 53, Senayan, Kebayoran Baru, RT.5/RW.3, Senayan, Kby. Baru, Kota Jakarta Selatan, Daerah Khusus Ibukota Jakarta 15412
Phone: 0878 8200 5070
Pondok Indah Mall Street Gallery Lt. 1, Jalan Metro Pondok Indah, RT.3/RW.16, Pondok Pinang, Kebayoran Lama, RT.1/RW.16, Pd. Pinang, Kby. Lama, Kota Jakarta Selatan, Daerah Khusus Ibukota Jakarta 12310, Indonesia
Phone: 0878 7522 2230
Lippo Mall Kemang (UG), Pangeran Antasari No. 36, Kemang
Phone: 0878 8875 1018
Jl. Letjen S. Parman No.28, RT.3/RW.5, Tj. Duren Sel., Grogol petamburan, Kota Jakarta Barat, Daerah Khusus Ibukota Jakarta 11470, Indonesia
Phone: 0878 0437 2151
Jl. KH. Wahid Hasyim No.47, RT.1/RW.4, Gondangdia, Menteng, Kota Jakarta Pusat, Daerah Khusus Ibukota Jakarta 10350, Indonesia
Phone: 0859 5966 2888
Oakwood Lt. 1 Unit 2, Jl. Mega Kuningan Barat, Kuningan, East Kuningan, Setiabudi, Jakarta Selatan 12950
Phone: 0878 2227 5180
MOI, Lt. 1, Jalan Raya Boulevard Barat, Kelapa Gading Utara
Phone: 0878 8875 1021
Instagram: @burgreens
Website: https://www.burgreens.com/
4. MyMeal Catering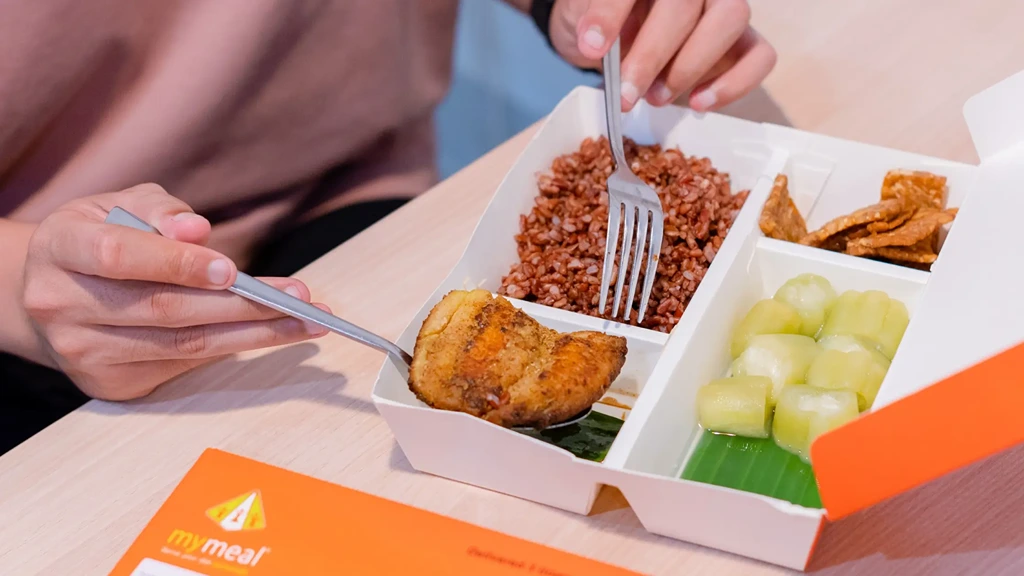 MyMeal's healthy catering service is here to provide delicious and nutritious food from fresh vegetables to sources of healthy fats. All menus are created under the supervision of a nutritionist to ensure all required nutrients are met. Customers can choose a diet goal and choose a food menu based on the goal. The catering packages based on the destination that they provide include Medical Package, Weight Management, Healthy Personal, and Baby and Kids Meal.
Address:
Jl Salemba Tengah No. 14F, Senen, Central Jakarta
Phone:
+62 811 905 5900 / +62 811 806 3700
Email:
e. crmymealcatering@gmail.com
Website:
5. 3 Skinny Minnies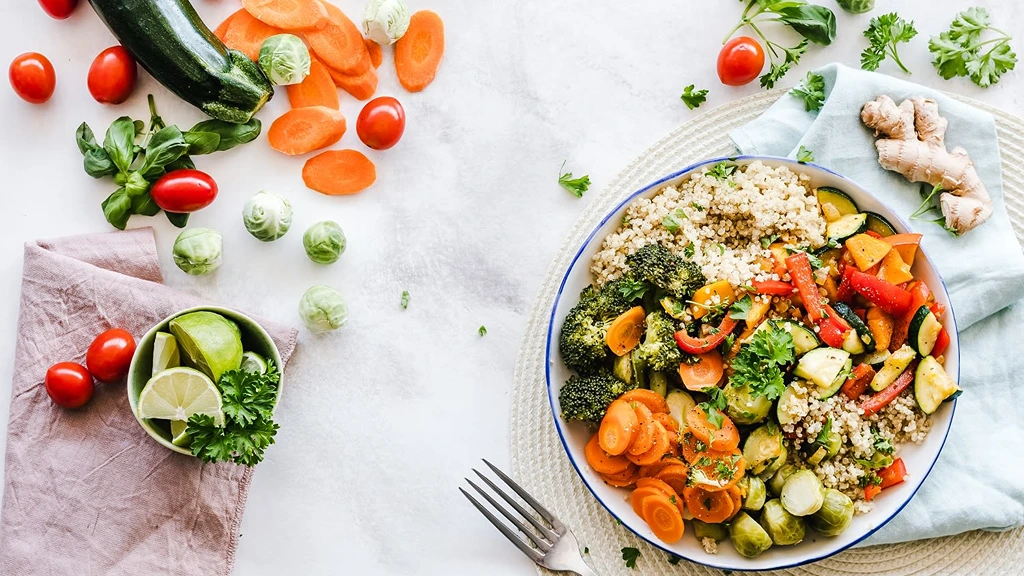 With the outstanding meals they provide and the expert guidance they deliver, you can anticipate losing one pound daily. By the end of the program, you will witness a remarkable weight reduction of up to 5 pounds, which is approximately 3 kilograms. Their culinary creations are of top-tier quality, meticulously designed with reduced sodium, nutrient-packed vegetables, and the highest-quality protein sources available. Their offerings are suitable for those seeking to shed extra pounds and individuals who simply want to savor delicious and nutritious cuisine.
Phone:
+62 813 1670 0584‬‬,
Email:
admin@3SkinnyMinnies.com
Website:
https://www.3skinnyminnies.com/
6. Leafwell Catering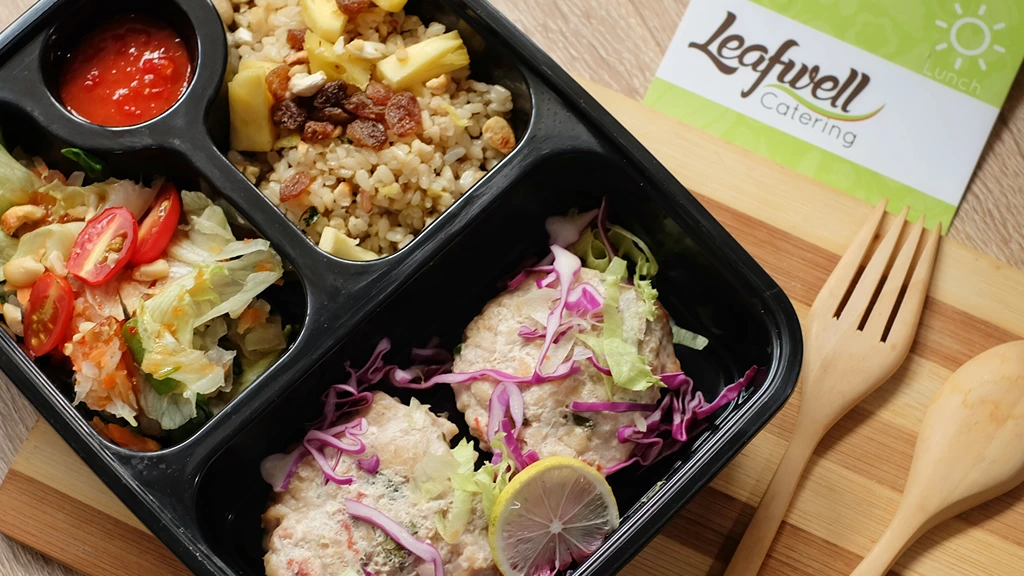 LEAFWELL serves healthy, nutritious, affordable, yet delicious food wherever consumers are. They use premium, fresh products. The nutrition of each meal is carefully calculated and they offer healthy, innovative dishes. They provide delivery facilities to make it easier for consumers to get their orders. Ready-to-eat meals are served in microwave-friendly boxes. If you want to heat it, just heat it in the microwave for 2 minutes.
Open:
Everyday 08.00–22.00
Telepon:
0877-8188-1811
Instagram:
@leafwellcatering
7. Yellowfit Kitchen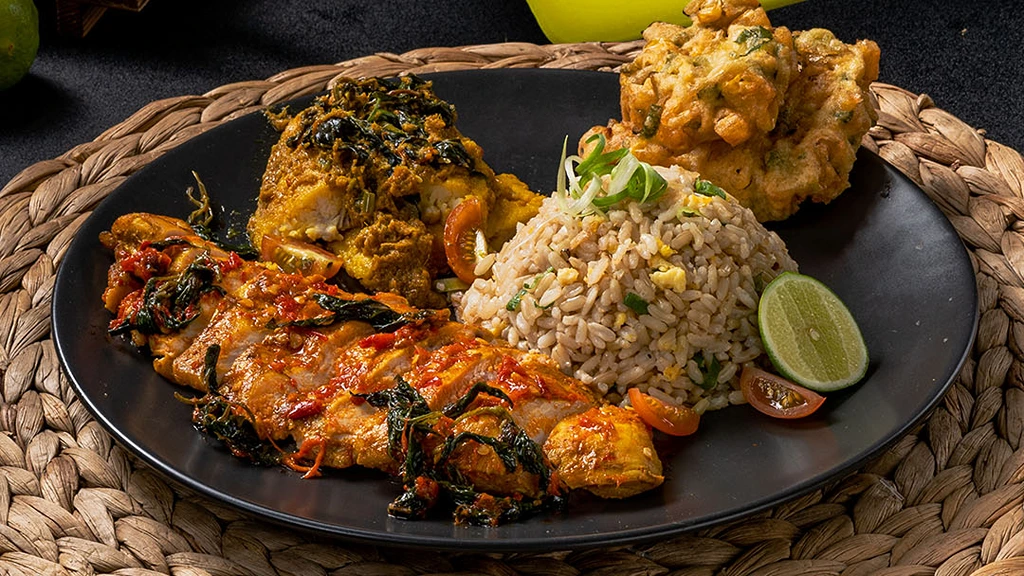 Yellow Fit Kitchen provides food in all major cities in Indonesia that is always delicious, doesn't feel like eating on a diet, is filling, contemporary and clean. They also provide food delivery services that are on time, friendly, and always ready to help customers.
Consultations and solutions are available regarding what package is right. All foods offered here contain 400 calories. They always follow current developments, carry out strong research and analysis. They limit the use of salt and carbohydrates, not eliminate them.
Phone:
+62 811-1914-6920
Instagram:
@yellowfitkitchen
Website:
https://yellowfitkitchen.com/contact
8. Flat Belly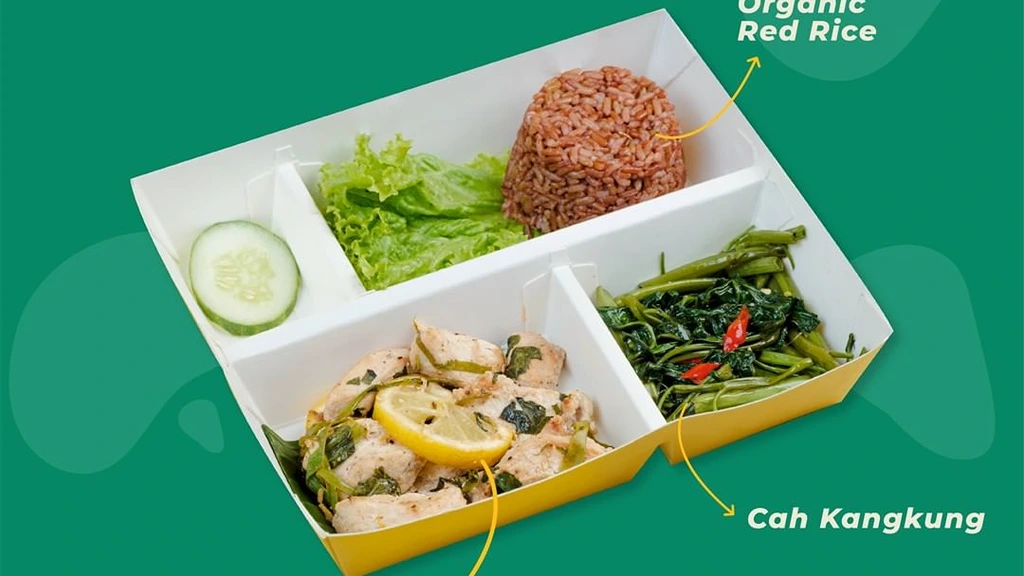 In the process of creating their meals, they don't sacrifice any taste and quality, they sacrifice the fat & all the msg. They provide customers with affordable healthy meals through catering services for weekly and monthly subscriptions and ready meals through food ordering apps. Their products are Fat Loss Support Package, Healthy Catering Packages, Slimming Catering Packages, Muscle Growth Catering Packages, Gerd Catering Packages, Slimming Gerd Catering Packages, Bellywell Family Package, and Vegan Catering Packages.
Website:
Email:
marketing@bellywell.id
Instagram:
@bellywell.id
Also Available At:
Tokopedia, Shopee, Kulina, Qraved
9. Yummybox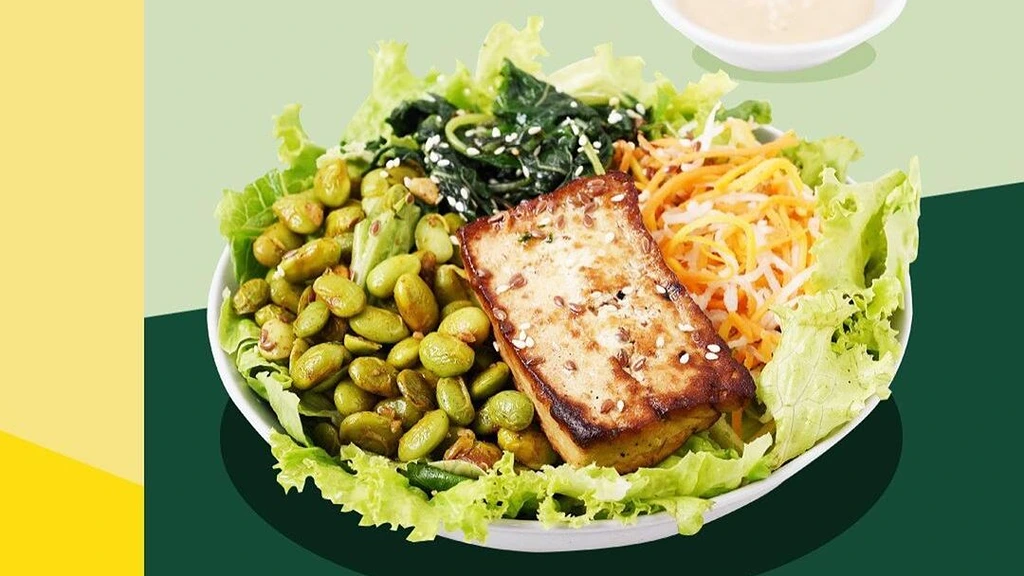 The advantages of Yummybox are they have 10,000 meals daily output, professional chef, creative menu, tech-based business operations, 3,000+ menu items, and HAACP food safety. They divide their lunch menu into several categories such as Meals, Extras, Desserts, and Drinks. Customers can order on the days they would like. Change of plans is not a matter since customers can always reschedule.
Open:
Monday to Friday, 08:00 – 19:00
Phone:
+622131116111
WA:
+6281112207199
Email:
cs@yummybox.id
Instagram:
@forkingclean