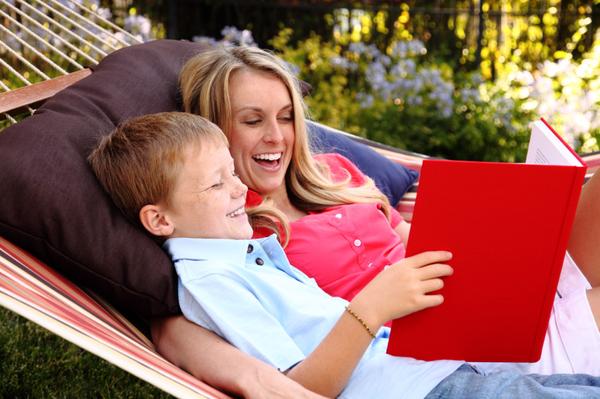 As children grow up, they spend less time with their parents. Quality bonding time also becomes limited as  as children will develop hobbies and preferences that may be different from that of the parents. Even so, there are still many ways that parents can still bond with their children. Here are several fun activities for mothers and their child to do:
Create a bucket list
During the course of your lives, surely there are some activities that you both want to do. Creating a bucket list together can strengthen your bond as will get to experience new things with your child. In the end, this will be a lasting memory as both of you will relate your new experiences to each other.
Take a class together
If the both of you want to learn the same thing for a hobby, why not take a class together? This will be a good opportunity for the both of you to grow and improve together. You can both even help each other to maximize each other's potential. Better yet, both of you can give each other gifts from the things you learned in class together.
Go on a date 
Sometimes we can forget how pleasant it is to have one-on-one time with your child. Create the opportunity by going on a planned or spontaneous date together will be great for bonding. Treating each other like a friend will more likely get the both of you to loosen up and open up to each other. In fact, the date could be something the both of you look forward to next time.
Start a book club 
This can easily be done. Pick up a book that either one of you have read, and discuss everything about the book together. From characters, to plotlines to what each of you love or hate about the book, there are many things to be discussed about the book. You can both bond on the similar opinions of the book or even argue on your opinions about the book. Either way, you both are bound to have fun!
Play a board game 
Board games may seem like an outdated game in this era of advanced technology, but it will still be fun to play together! You can whip out the old monopoly set hidden in the garage or choose new games that both of you love. In fact, you can make it more fun by playing 3 best out of 5 games. The winner gets bragging rights!
Cook a meal together
Cooking is known to be a therapeutic activity for some people, which is why it could be a good idea to do it together with your child. Not only is it more fun to cook with a loved one but this activity could encourage teamwork. Afterwards, both of you could enjoy the results of your cooking afterword.
Watch a movie 
Who doesn't like movies? There are many movies for every genre and for everyone to choose. Find a genre that the both of you will love and then watch it together. It will definitely be a good bonding experience for the both of you as you get to understand each other's preferences. If the both of you have different preferences, it will become more fun as you will have fun discovering different types of movie genres.
Go to a concert
Sometimes, giving in to the wishes of your family is the best course of action. Going to a concert may seem tough for parents as children may have their own tastes, but setting aside your differences may result in a much more pleasant outcome. Even if you do not enjoy it entirely, your child will fondly remember the moment you take them to watch their favorite concert.
Have a family photo shoot
In the recent technological development where pictures are freely posted on social media, it will be a nice gesture to update your family pictures. With the recent development of technology that allows us to take beautiful pictures, why not plan a family photo shoot? In this way you can also update the family pictures and retain new memories of your family.
Of course, spending some time together is already fun for the family. However with adequate planning for time together, then you will be able to maintain the bond you have for each other. Adequate planning also ensures that one of you will have so much fun during the activity that you won't be able to forget it!
Have you tried any of these activities with your mother or with your child? Comment down below for their reactions!