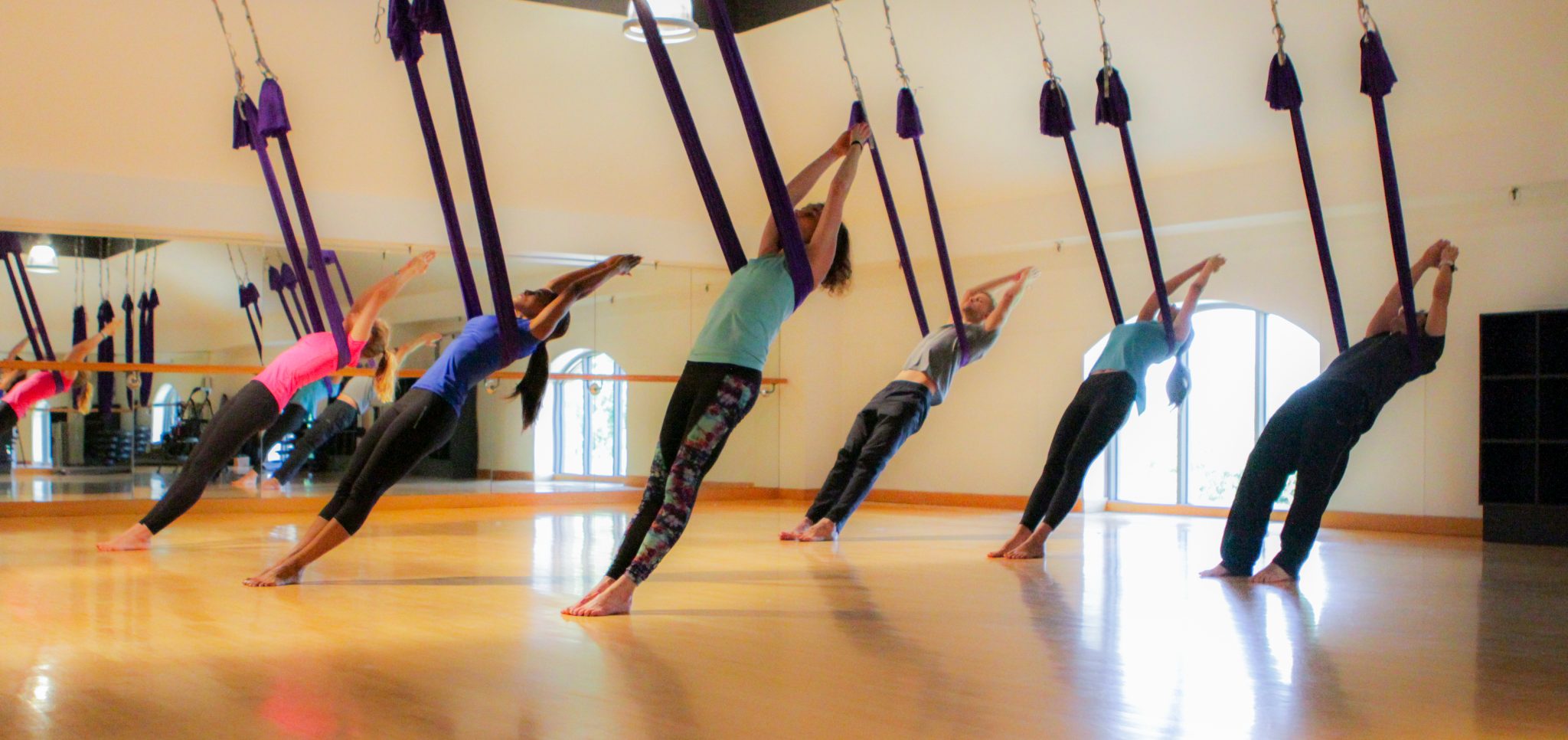 Yoga has been experiencing a modern resurgence, in which it has been incorporated into many morning routines to help with the pressures of modern life. The resurgence not only re-introduces yoga and its benefits but newer yoga trends and more contemporary versions of yoga. Whether it is through equipment or methodology – yoga can be modified to fulfill your needs or to market.
Here are the yoga trends of 2019:
Snake yoga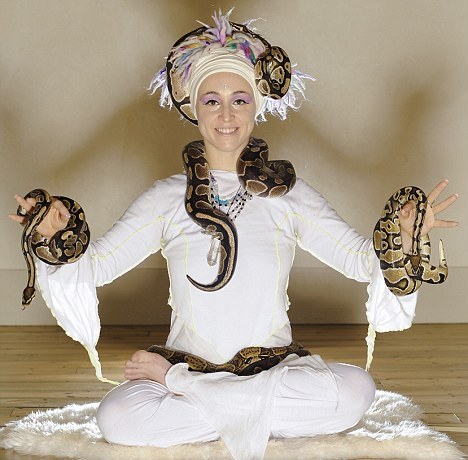 Snakes are some of the most fearsome creatures due to their carnivorous nature. Many are terrified just looking to it, much less doing a yoga session with it! This yoga session has surprisingly been extremely popular, for there are a lot of people who seek to banish their fear. In this yoga, people are expected to stay calm while a snake is placed on their body-they would be able to feel the weight and movement of the snake. Moreover, they will able to be at peace with their fears for they had to accept the presence of the snake on their body = yikesss!
Aerial Yoga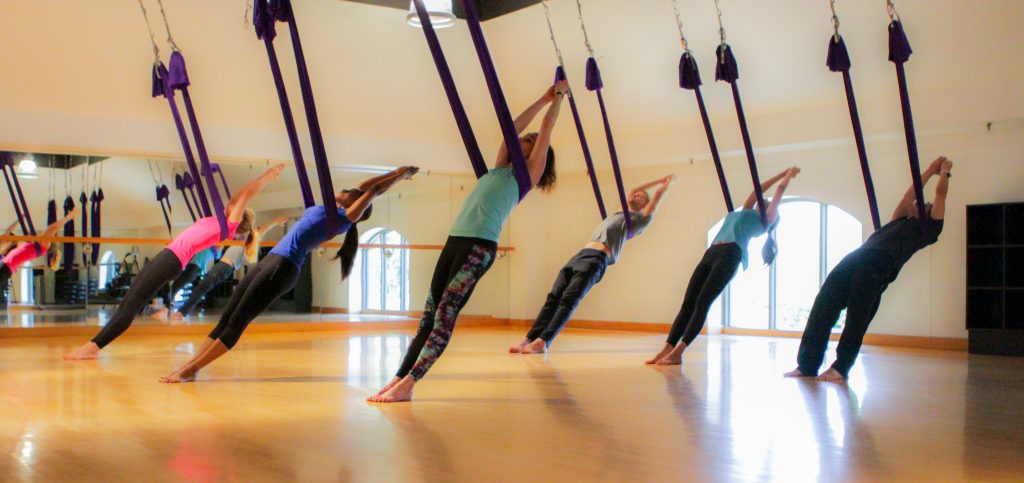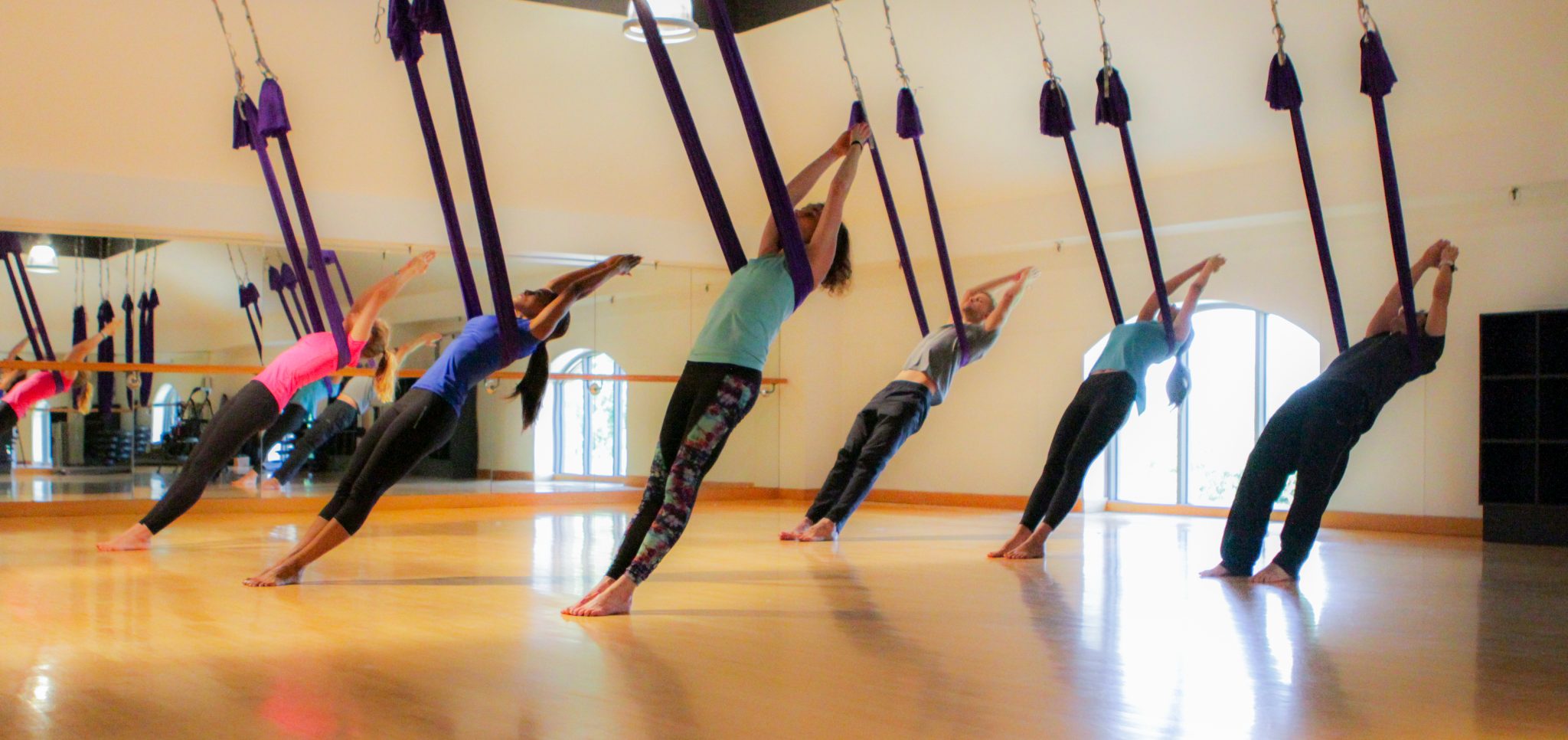 A popular yoga trend that is the aerial yoga. There are many levels of difficulty with this yoga session from more calming sessions to more advanced and difficult modes. In this training session, a hammock is used as the main equipment. Performing yoga while suspended mid air means that your joints get a break, you can improve your strength and balance without compressing your vertebrae. Aerial yoga also trains your body to move gracefully while adapting to a different support system. All in all, this is said to be beneficial for your posture.
Yin Yoga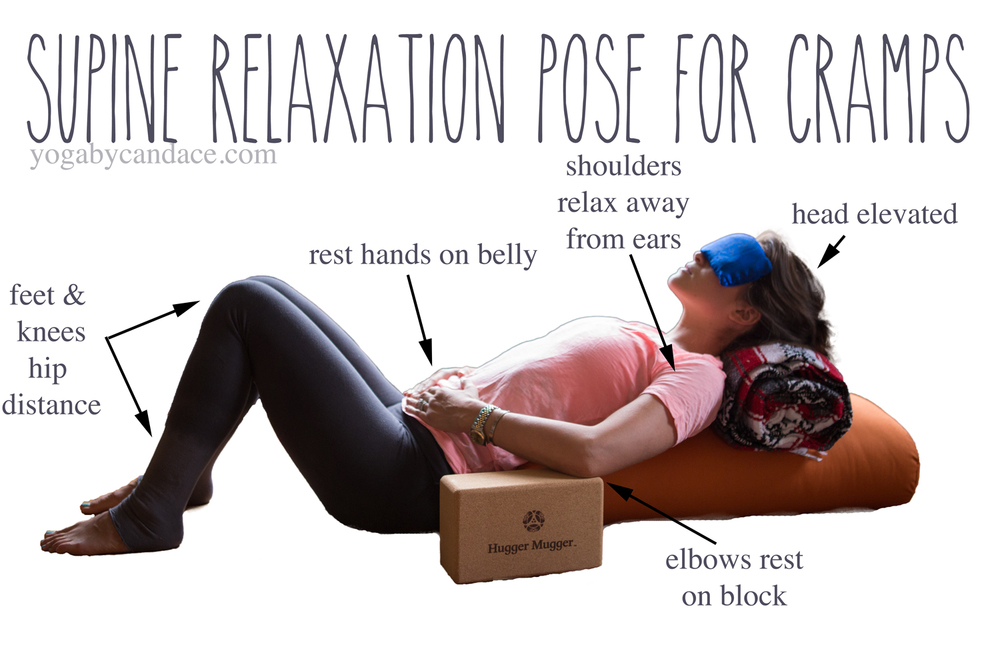 Not in the mood for a heavy yoga workout? Yin yoga is the way to go. In this workout, participants will only be given poses that will be held for a couple seconds to a minute. The process itself is not of the acrobatic type, but rather just a holding yoga positions. The difference is in the duration, in which beginners will hold the pose for a few seconds while advanced classes can hold position for 5 minutes. The goal of this practice is to stretch and open up your muscles in the most comfortable way possible. You will be able to stretching connective tissue around the joints while meditating at the same time.
Chair Yoga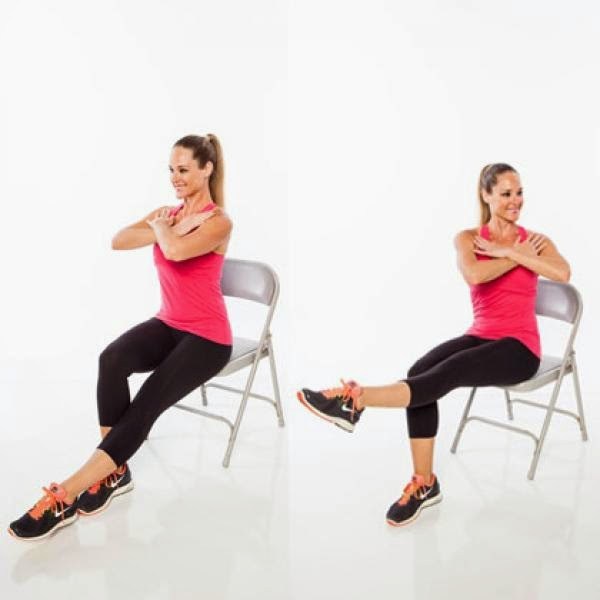 If you had just experienced injury or is looking to start slow, chair yoga is the perfect meditative technique for you to try. The perfect way is the simply sit in a chair and perform simple yoga poses to stretch your muscles and hold the positions. The ideal position will be to sit toward the front edge of the seat but still on the seat enough to feel stable.
It not only has the benefits of regular yoga, such as helping with stress, pain, and fatigue — but it can also help with joint lubrication, balance, and even age-specific issues like menopause and arthritis. This sequence will benefit anyone who prefers to do yoga in a chair, such as seniors or those in a chair at work.
Chroma Yoga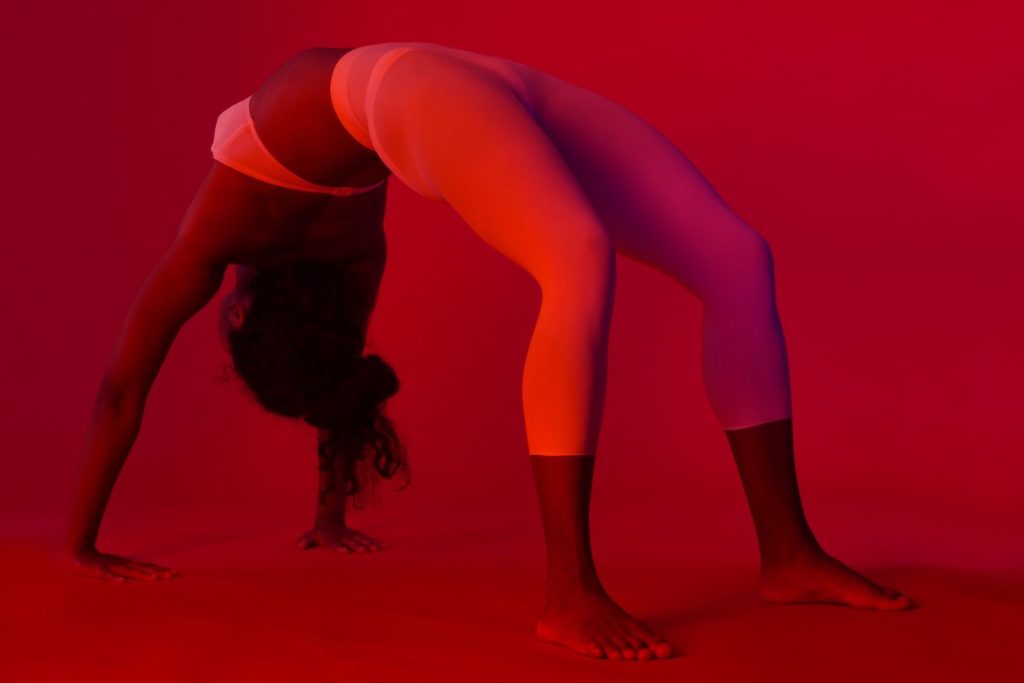 Color can actually change the way you view your body. Blue light emitted from screens can harm your eyes in the long term, while green color (from plants) can actually help refresh your eyes.
Lights in Chroma yoga are meant to give viewers the experience of a few different wavelengths in order to fully experience mindfulness and calmness. In some of the studios, you can even have the full experience from the light, sound and scent in the room. Yet it is not without results, as those who have joined in the experience are said to feel change within their psychological and emotional state. Different colors are said to give a variety of effects, so participants can choose whichever class they need the most.
Yoga Wheels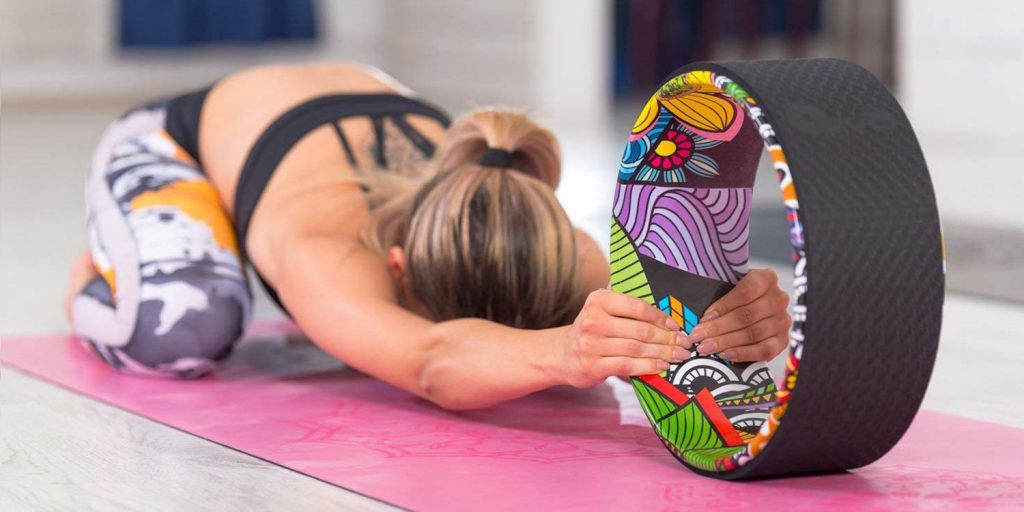 Other than hanging from hammocks, yoga wheels are also some of the hottest yoga trends occurring as of this moment. Within the classes, you will have the wheel help you in several difficult poses and help improve posture from contouring the difficult angles of your body. So far many are satisfied with the item as it offers instant back pain relief, improve posture, bring versatility into your stretch routine and help build core strength
Restorative Yoga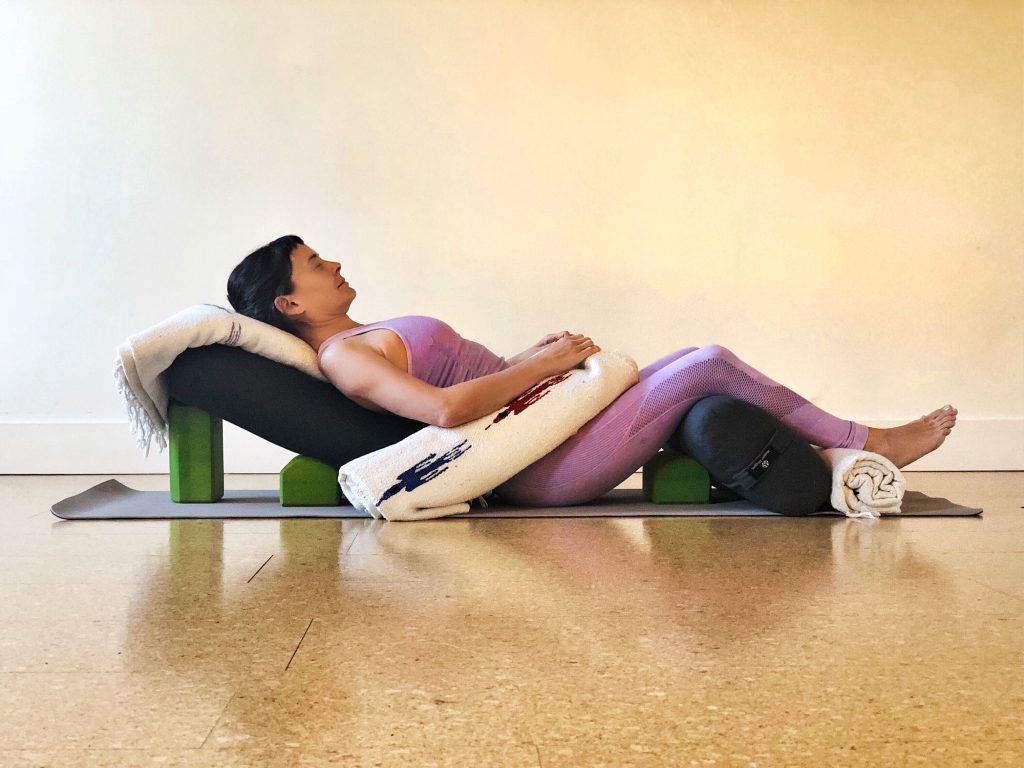 Restorative yoga has been considered similar to Yin yoga for it does not involve active and acrobatic yoga movements. Instead, it tries to incorporate calm poses that is held for 3-5 minutes. While Yin yoga focuses on yoga stretches with long durations in timing, restorative yoga focuses on healing the mind from the daily tension we all feel. Much of the equipment is also different, in which restorative yoga can use a multitude of items from blocks, straps, sandbags and more.
Stand up Paddle Yoga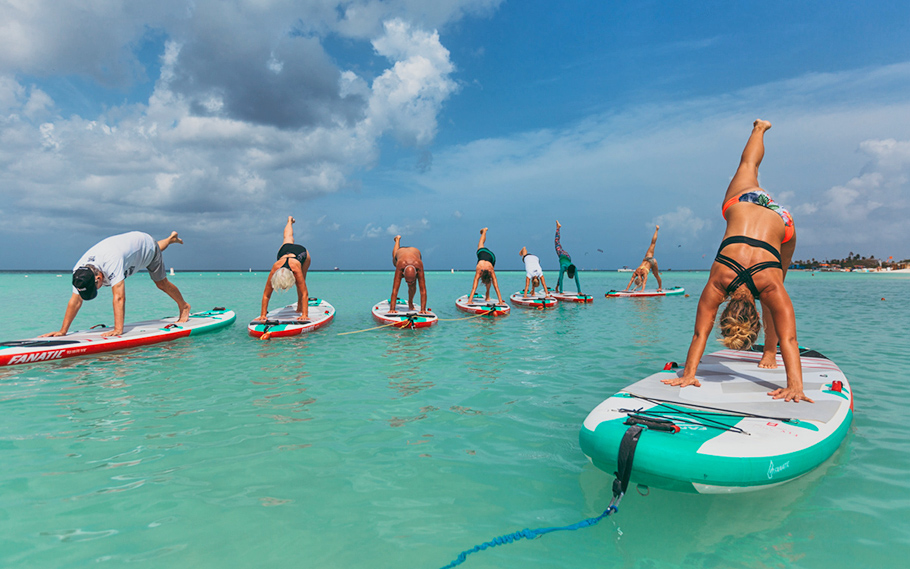 If you are really up to the challenge, then you can try Stand up paddle yoga. In this yoga session, participants stand on a surfboard and perform yoga poses. There are many benefits to doing yoga on a board which includes improved balance, more focus, more calming and it's also more challenging for any yogis looking for a thrill. This also meant that your focus and balance is much more challenged (you will not be able to rush!) while doing poses on a paddle board.
Acroyoga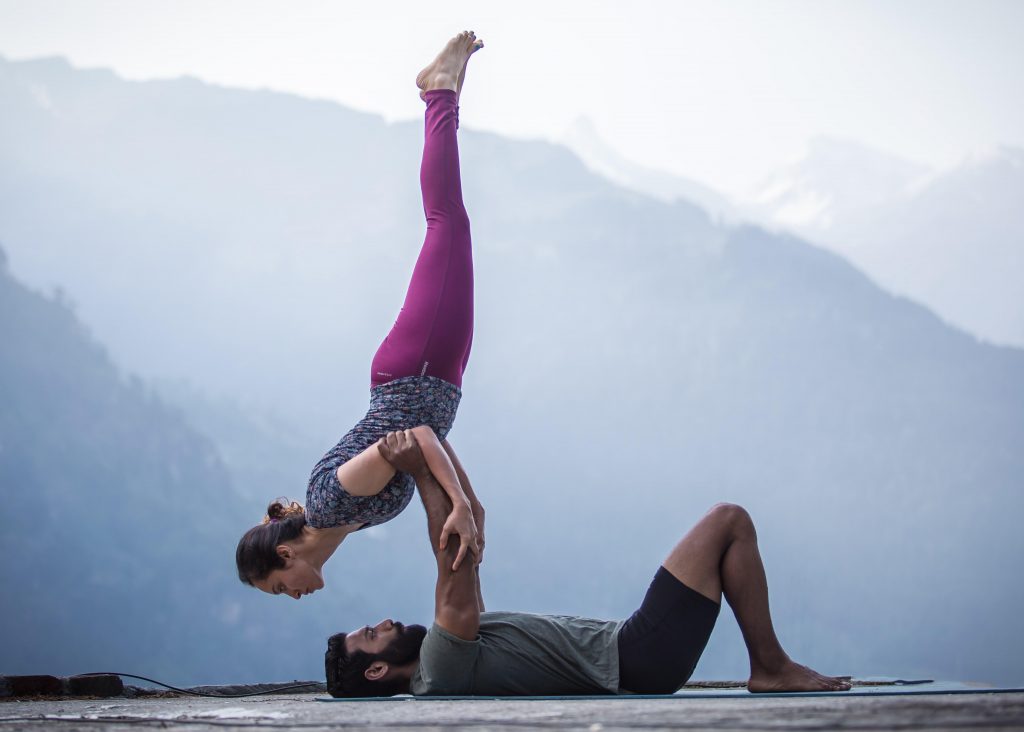 For advanced yoga practitioners looking for a thrilling challenge, acroyoga may just be your thing. However beware, beginners may find these classes a tad bit more difficult to do. While practicing yoga, then you will be able to socialize with others at the same time.  There is no specific equipment for those who seek to practice it, but rather requires a partner to do the moves with. This type of yoga aims to combine yoga, healing arts and acrobatics. With the community involved, you will be able to cultivates trust and playfulness while practicing.
You can expect new, modified versions of yoga within 2019. Despite the difference in method and equipment, each of these yoga routines bring some benefits. Also it's another way to make refresh your yoga routines.
Which of these yoga have you tried? Which yoga class do you think suits you the best? Do share in comments section below…