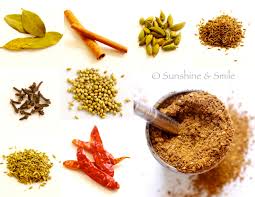 By Priya Tuli
Twenty-two years in Indonesia have made Mary Jane Edleson something of an expert on Indonesian spices and cuisine, and given birth to her special mission: to preserve the historic port city of Kota.
PR professional, writer, editor, painter, photographer, spice expert… Maxy Jane's vastly varied interests and areas of specialization are eclectic, to say the least. She has several diverse projects in motion concurrently, at any given time, and manages them all with skill and dexterity. Her energy and enthusiasm are palpable.
Mary Jane, a US citizen, pursued her post-graduate degree in interdisciplinary Southeast Asian studies, with a focus on Indonesia and Malaysia. Before finally settling down in Jakarta, she had previously lived, worked or studied in Japan, Hong Kong, Taiwan, the Philippines and Columbia. She met her husband, Mark Edleson in Manila. Their two boys, Max (23) and Alex (20), have grown up in Indonesia.
In 1982, Mary Jane set up Pacific Century Associates (PCA), a marketing and communications company, of which she is currently the President. PCA focuses on issues pertaining to culture, tourism and the environment, and has been International Consultant to the City of Jakarta since 1983. Major communication projects undertaken include those for City Sunimit presentations, and the Rio de Janeiro Earth Summit. "Discover Jakarta", an international print, media and event campaign that has been used in 28 promotional programs worldwide over the last several years, was also developed by Mary Jane.
Apart from her PR work for the City of Jakarta, Mary Jane has a passion for Indonesian spices, and studying the intricate relationship between food and culture. "I live in an edible landscape," she says. Her home is set amidst 40 varieties of local fruit trees, where she nurtures an extensive herb garden. She often makes presentations on the history of spices and their relevance to culture, suggesting how the Spice Islands of Indonesia "changed the history of the world." She feels that people are losing out on the benefits of traditional herbs and spices, due to the rapid changes in lifestyle. Her extensive study of the subject has led her to develop a brand of select, prepared spices, AMERTHA, for which she is designing the packaging herself!
An enthusiastic cook, Mary Jane loves to experiment in the kitchen. She is equally interested in the traditional Indonesian lulur or fragrant herbal scrub, prepared from fresh flowers, herbs, spices and powdered rice, and plans to develop her own, based on traditional recipes.
Another completely unrelated passion is her involvement in promoting the movement to preserve the old city of Kota, with its historic landmarks and unique character. Mary Jane has worked closely with the Department of Museums and Conservation, developing the 'Festival of Jakarta Kota 2000', a multi-faceted public awareness program for the responsible revitalization of Jakarta's historic port area. She is also in the process of publishing an architectural heritage book on Kota along with several architects and historians.
Mary Jane has edited and authored several books, related to Indonesian culture, history and environment, including a 6-book series on Jakarta covering the social, cultural, tourism and business development aspects of the city. Active in multimedia publishing, she often develops and makes presentations on Jakarta and Indonesia for local and international audiences.
An inspired mixed media artist, she regularly makes time to study at the Arts Students League in New York City She has developed her own distinctly personal painting style, through the study of local arts around the world.
Apart from all this, she has culinary certificates from the Weichuan (Taipei) and Mei-fu (Honk Kong) schools of Chinese cuisine. She's studied fashion design in Manila and Japanese visual arts in Kyoto. She hopes to do "lots more of everything" in the years ahead, now that the boys have grown up and left home, adding even further to her multi-faceted personality and multipleskill tracks. For Mary Jane, there will always be so much more out there, waiting to be discovered and enjoyed!
Priya Tuli
Ph: 765-7921
Jakarta