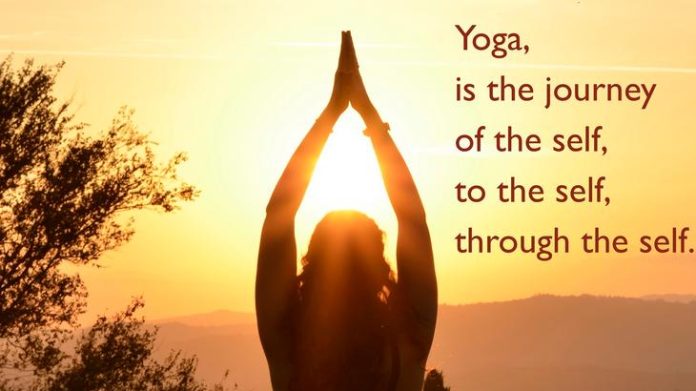 In anticipation of the 6th International Yoga Day on Sunday, 21st June.
Indoindians has a series of interviews with yoga teachers all of this week to understand Yoga from a teachers perspective, insights and learning LIVE on Indoindians FB page. Stay tuned.
You will meet these Yoga teachers:
Dr. Pavithra Kumar
Riana A Singgih
Yogacharya Dr Pavitra Kumar
Dr. Pavithra Kumar  is a Yoga Teacher/ Yoga therapist, practicing yoga since 2001, studying both yoga philosophy and practices.  He has studied Ashtanga yoga  at Krshna Pattabhi Jois Ashtanga Yoga Institute(KPJAYI) Mysore from 2008 till 2016. He holds a diploma in Nature Cure, Masters Degree in Yoga therapy from Mangalore University and Ph.D., in yoga philosophy from University of Mysore. Presently, he is travelling and sharing his experiences in many yoga schools and studios. He teaches different methods of yoga like dynamic and static practices as per people need. He has taught yoga in India, China, Finland, Russia, Vietnam and Indonesia. He has also cured many people suffering from various health issues through a holistic approach of Yoga therapy and lifestyle guidelines.
Rasika Krishnamurthy
Rasika Krishnamurthy is an Ashtanga Yoga practioneer since 2010. A career banker by profession, she has worked with a Foreign Bank across India, Vietnam & Thailand. Her interest and passion in Yoga led her to do her Teachers' Training course at the Iyengar Yoga Center Bangkok, Thailand. She has been teaching yoga since 2017 in Thailand and now in Indonesia where she moved in 2019.
Maria D'Souza
After experiencing the benefits of practicing Isha Hatha Yoga in 2015, Maria, gave up a highly successful career in the Fashion Industry, and undertook the internationally-acclaimed 1750-hour intense Classical Hatha Yoga Training
Program at Isha Foundation in South India in 2017.
Yazmeen and Sita
Yazmeen and Sita are dedicated and certified yoga teachers who have been practicing the discipline of yoga. In November 2013, they received accreditation from the Iyengar Yoga institute and in February 2020, they were further certified through the Sri Sri School of Yoga and Indian Yoga Association.
Aside from being committed wives and mothers, both Yazmeen and Sita have also been active volunteers at the Art of Living Foundation since 1995. They strongly believe in harnessing the power of the meditative mind to enrich one's life and they've shared this philosophy with countless others through their volunteer work and teaching the Art of Living workshop since 2007.
Binay Sahoo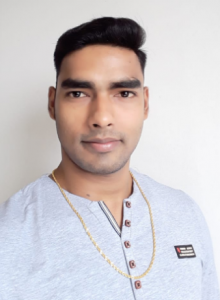 Founder of Sun Yoga Indonesia, Binay has studied all the aspects of Yoga from Bihar School of yoga Munger, NS NIS patiala Punjab, Iyengar Yoga Pune, and many more .
As a young adult, Binay realized that yoga is far beyond just physical practice and developed in understanding and appreciation of practicing mindfulness and breathing. Inspiring him to help and guide others towards the path to holistic well-being.
He started teaching in India and gained his first overseas experience as a professional yoga teacher in Singapore and Indonesia
Binay style of teaching is Hatha Yoga-based. His classes are open to practitioners of all levels, as his idea is to bring all practitioners at one level and not to discriminate in the name of beginners, intermediate or advance. His teaching raises students' sense of well-being through alignment and awareness which also helps avoid injuries. He aims to help his students achieve physical, mental and emotional balance and help them deepen their practice through the wisdom of Hatha Yoga.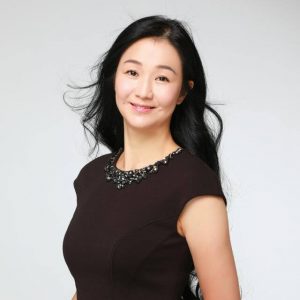 Riana A. Singgih
Riana A. Singgih is an inspiring, dynamic teacher and who makes practicing Yoga fun, enriching and fulfilling. She has an abundant love of life and people, and teaching Yoga is her way of inspiring others to live life to the maximum, just as learning an asana pushes one to go beyond our own pre-set boundaries.
Riana's life experience of raising five children and having a wonderful supportive husband makes her respect the individuality of each person and the struggles that different people faces. She brings to her teaching her own experience of yoga and philosophy of life, blending it for the needs of today's society. Riana believes that a regular practice of Yoga improves the physical, emotional and mental body. Her knowledge and deep understanding of the Yoga asanas enables her to develop the simplest and most practical method of using yoga poses to access the deepest layers of the body and acts as a self-healing therapy. To her yoga is more an understanding of ourselves through the yoga practice rather than just learning yoga poses.
Riana has more than 30 years experience of teaching Yoga and mentoring thousands. She is a pioneer in South East Asia and among the most very senior reputable teachers in Asia and the world teaching workshops, advanced classes and has trained many to become yoga teachers. She values the most the personal relationship she had with her Guru B.K.S. Iyengar and feels that one needs a Guru to guide us not only in the practice of the Asanas but more importantly the values we uphold and live by. In the digital world we are living in now, Riana feels that Yoga is a good supplement to the lack of personal relationship modern people have and the lack of trust in themselves..
Riana is being called by many as a Guru, Master and those who know Riana will tell you of her compassionate nature and respect and love for life. It is this kindness that moved her to set up the Riana Singgih Foundation: a foundation which donates funds raised through Yoga Events to various charities.
Through many years of yoga experience, Riana hopes to bring yoga into a different level to be something that is part of life and not just an exercise.