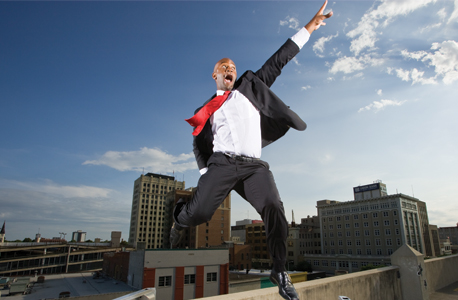 A take-charge attitude may lead you to your next job. Looking for a new job can be extraordinarily taxing–scouring classifieds, searching the Web and mass-mailing your resume can produce unsatisfactory results, despite the intense time and personal effort.
The issue may not be the amount of work you put into your job hunt, but the type of work. Now, there isn't an easy way to find a job–you are still going to have to work hard at it. But the following principles of an aggressive job search can lead you to bypass the classifieds and HR departments and get in front of employers.
1. You alone are accountable for your success.
Let's face it, jobs don't just fall into your lap. Accepting ownership for your career and the progress of your job search is instrumental to finding a position that meets your personal and professional goals, and positioning yourself for potential employers. During a job search, regularly assessing your progress will help you to measure your results and avoid the trap of being busy but unproductive.
2. You are in control.
An aggressive job hunt works on the basis that you are in complete control. You are choosing your target companies, not just settling on those that happen to have some job posting up. Start off by actively researching as much as you can about your target companies. This means reading the business press and industry journals specific to those companies. Try to find out what expansion plans the company has. Is management refocusing its target market? What companies is it partnering with? The challenge then will be to ferret out the potential jobs and find out who can get you in the door.
3. You know the people.
News articles, corporate Web sites, press releases and personal contacts can lead you to the people you really want to talk to at your target company. Also, talking with vendors, customers and employees of your target company will–directly or indirectly–lead you to upcoming jobs and opportunities.
Learn all you can about your area of interest, including names of relevant managers. Once you've found them, call them and (here's the key) don't ask for a job. Tell them that you're researching companies in your industry, and mention who referred them to you. Ask for insight into their work and advice about your own. If they can't help out, they will surely be able to point you to someone who will (either at that company or another one). The advantage? While other job seekers are busy e-mailing resumes, you're developing a relationship with people who can actually help you.
4. You make the move.
Finally, it is time to call your target manager or recruiter. Explain who you are, who referred you, and what you know about the company. Ask for an informational interview or, if you have the manager on the line, a short meeting in which you will demonstrate your ability to contribute to his bottom line. This step will probably be the hardest. You must be prepared to offer ideas and solutions the manager needs, and you will only have one chance to do so. Although these tactic are very aggressive, each step can take awhile. So, as with any job search, you will have to give yourself time to find your ideal job.
"Assessing your progress and measure your results to avoid the trap of being busy but unproductive."
Has your job hunting strategies changed? Share your experience with us in the comment section below!