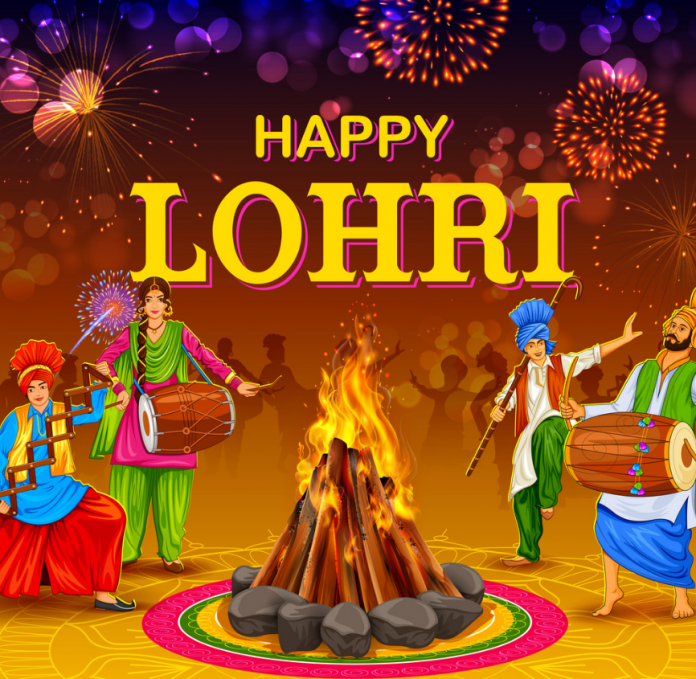 Delicious food, folk songs, the beat of dhol and friends and family huddled around the bonfire on a wintry night—Lohri is truly the essence of Punjab. It is celebrated with much zeal and fervor in Northern parts of India, especially in Punjab, Himachal Pradesh and Haryana.
Every year, Lohri is celebrated on January 13 with scrumptious food and melt-in-your-mouth sweets around a bonfire.
This festival celebrates the harvest of crops sown in the winter season as the sunshine finally paves its way through the biting cold.
On this day, the people worship the Sun and the fire and thank them for the good harvest.
This day is considered very auspicious for a new bride and babies. The festival is also important for farmers.
On this day a huge bonfire is lighted in the yard in the evening and small idols of Lohri Goddess made with cattle dung are place beneath the fire. People circle around the fire and throw sesame seeds, jaggery, and revari in it. They also sing traditional songs and dance around the holy fire. Sugarcane products such as gajak, jaggery made from harvested crops are also distributed. Makki ki roti and Sarson ka saag are served for dinner.
Greetings and good wishes on the festival of Lohri. May it bring happiness, good health and prosperity in everyone's lives.