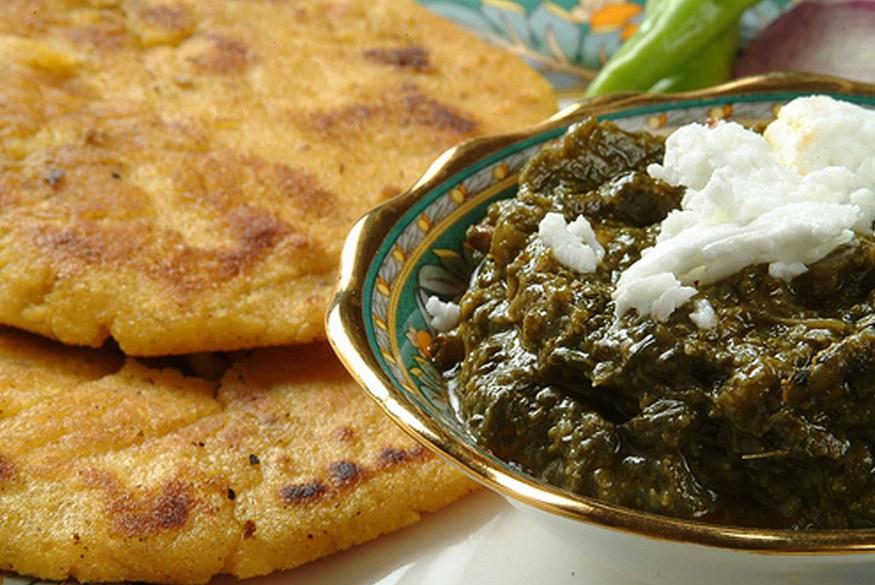 The name of the food Sarson ka Saag comes from the hindi language, sarson meaning mustard and Saag means greens. Saag is also a Punjabi term that means greens. As cooking this sauce is a time-intensive process, you may be tempted to buy it instead of making it on your own. But you would mean not tasting the sarson ka saag to its full authenticity. Try cooking it for your whole family!
Ingredients :
1bunch sarson greens / Daun Sawi
1bunch spinach / Bayam
1 onion (grated)
1inch piece of ginger (grated)
6 cloves garlic (grated)
Cheese or paneer (to garnish)
1 tbsp lemon juice
2 tbsp ghee.
1 tbsp oil.
1/2 tsp garam masala
1 tbsp cornflour
3 green chillies
salt to taste
Directions of preparation :
Chop the sarson and the spinach greens, wash and drain, keep aside.
Heat some oil in the pressure cooker. To this, add the chopped greens and the green chillies.
After stirring for some time add the ginger and garlic paste, stir and let it cook for some time.
Then add the salt and a cup of water. Pressure cook till done. Mash the cooked sag. Now heat some oil in a pan and saute the grated onion. To this, add the cooked sag and mix all the other ingredients and cook until the oil separates.
Garnish with cheese and serve hot.