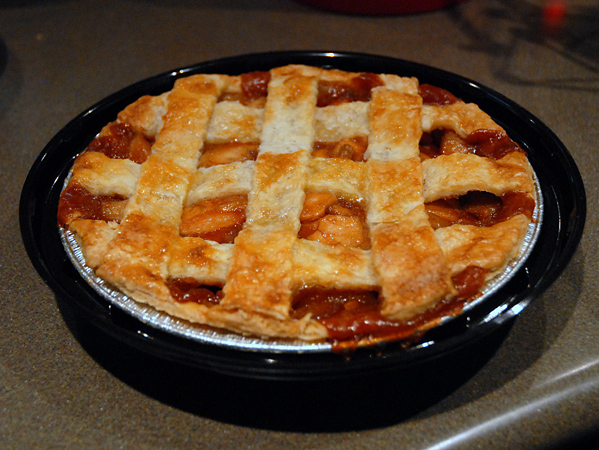 Ingredients :
3/4 cup sugar
2 tbsps cornstarch
1/4 tsp nutmeg
1/2 tsp cinnamon
Dash salt
2 cups cranberry apple juice
2 cups California raisins
1/2 tsp almond extract
Pastry for 2 cruts 9-inch pie
Directions :
In large saucepan, combine sugar, cornstarch, nutmeg, cinnamon and salt.
Blend in cranberry apple juice.
Add raisins and cook over low heat stirring constantly, until thick and clear.
Add almond extract. Cool slightly.
Pour mixture into pastry-lined pie pan and cover with top crust.
Bake in preheated 450°F over for 10 minutes; reduce head to 350°F and continue to bake 20 minutes longer, or until pastry is golden brown.