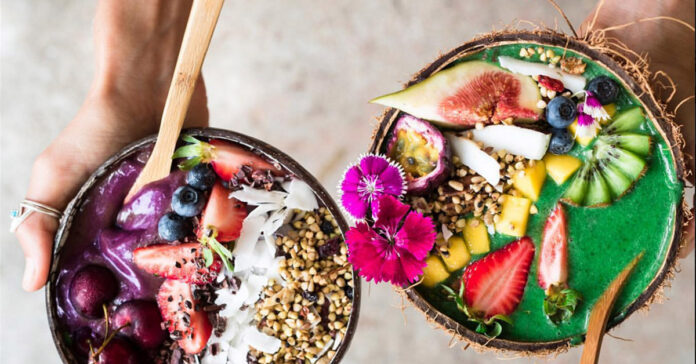 These days, there are numerous trends for superfoods from eggs, nuts to seeds. Another trend has been rising, which is the superfood acai. It is known as a superfood due to the amount of nutrition that it carries and as the famous acai bowl. This particular food bowl has risen in popularity for its deliciousness and how customizable it is according to everyone's personal taste.
WHAT IS ACAI?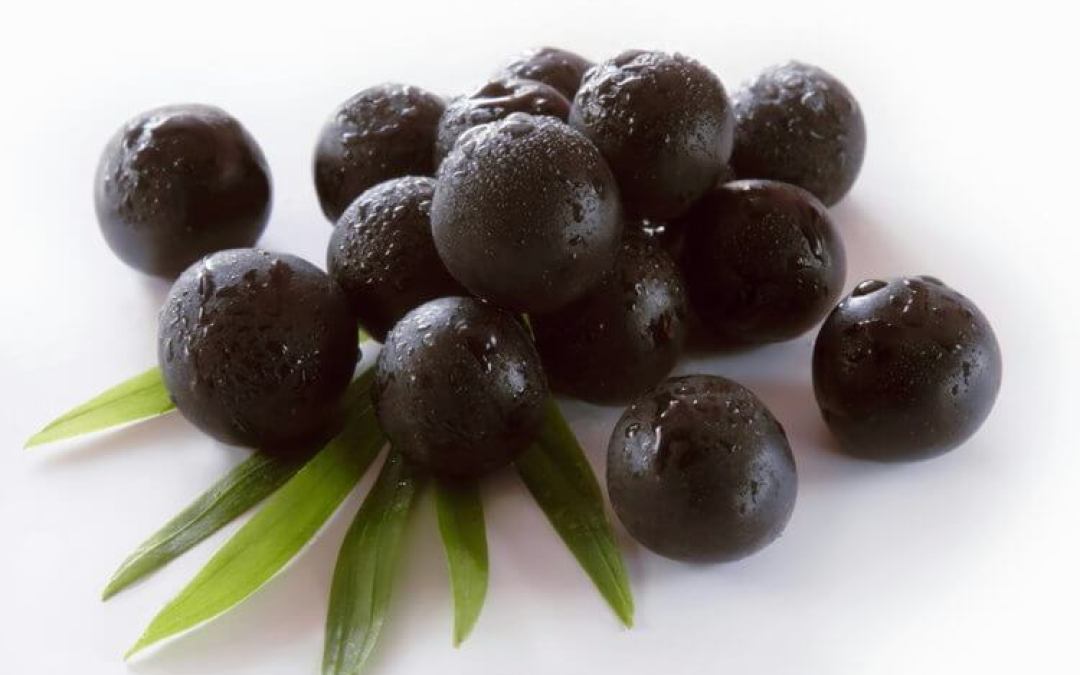 Acai (pronounced ah-sigh-ee) is a small, round blackish purple berry grown in the rainforest in Brazil, Peru, Suriname, and Trinidad and Tobago. It has been the staple of the native Brazilian diet for years but you won't find it fresh anywhere because it has a very short shelf life. Instead, you can consume it in frozen puree form or freeze dried powder form. Acai berries are actually stone fruit like mangos and contain a large seed. Approximately 80 percent of an acai berry is the seed – so don't bite into one!
ARE ACAI BOWLS HEALTHY?
An acai bowl, on the other hand is a mixture of acai berries and other fruits, served in a bowl and topped with a variety of fresh fruit, nuts and seeds. Therefore, it can be said that acai bowls are full of nutrients such as antioxidants, fiber, protein and vitamins.
However, it is also important to note that fruits are naturally high in sugar as these acai bowls are primarily fruit based. Keep it on the healthier side by using plain non fat yogurt instead of vanilla, omitting the honey, and choosing lower calorie toppings for your bowl.
WHAT ARE THE HEALTH BENEFITS OF ACAI BOWLS?
Acai bowls have a ton of benefits, and is even labeled as a superfruit because it is filled with nutrition, packed with antioxidants, vitamins, minerals fiber, amino acids, and heart-healthy fats. It has even been touted to hold highest level of anthocyanins. Even more, its loaded with vitamin A, vitamin C, calcium and fiber. That's why it's one of the delicious yet anti-inflammatory foods to enjoy.
Some claim acai contains more antioxidants than any known edible fruit in the world. What's more, acai is low in sugar and higher in healthy fats. It is even dubbed as the "Beauty Berry," in Brazil due to its health benefits from the inside out.
Antioxidants: help boost the immune system and help protect cells from free radicals with contribute to heart disease, cancer and aging.
High levels of dietary fiber: help keep you fuller longer which can contribute to weight loss and supports overall digestive health.
Essential amino acids: improve hair and skin and are vital to building muscle, muscle regeneration, maintaining bone strength and regulating hormones, antibodies, and enzymes.
Essential fatty acids and omegas:  support heart health by helping to lower "bad cholesterol" and maintain healthy HDL levels.
Nutrients:  provides increased sustained energy.
ACAI BOWL TIPS
-Texture of acai bowls are best of served immediately. If you aim to serve it later on, you can blend up the fruit mixture and store it in small containers in the freezer. Let the acai mixture partially thaw and stir.
-If you want to make a vegan acai bowl, you can use non dairy yogurt and agave or maple syrup instead of the honey.
-Alternatively, if you do not like berries you can switch it with peaches, pineapple or mango.
CLASSIC ACAI BOWL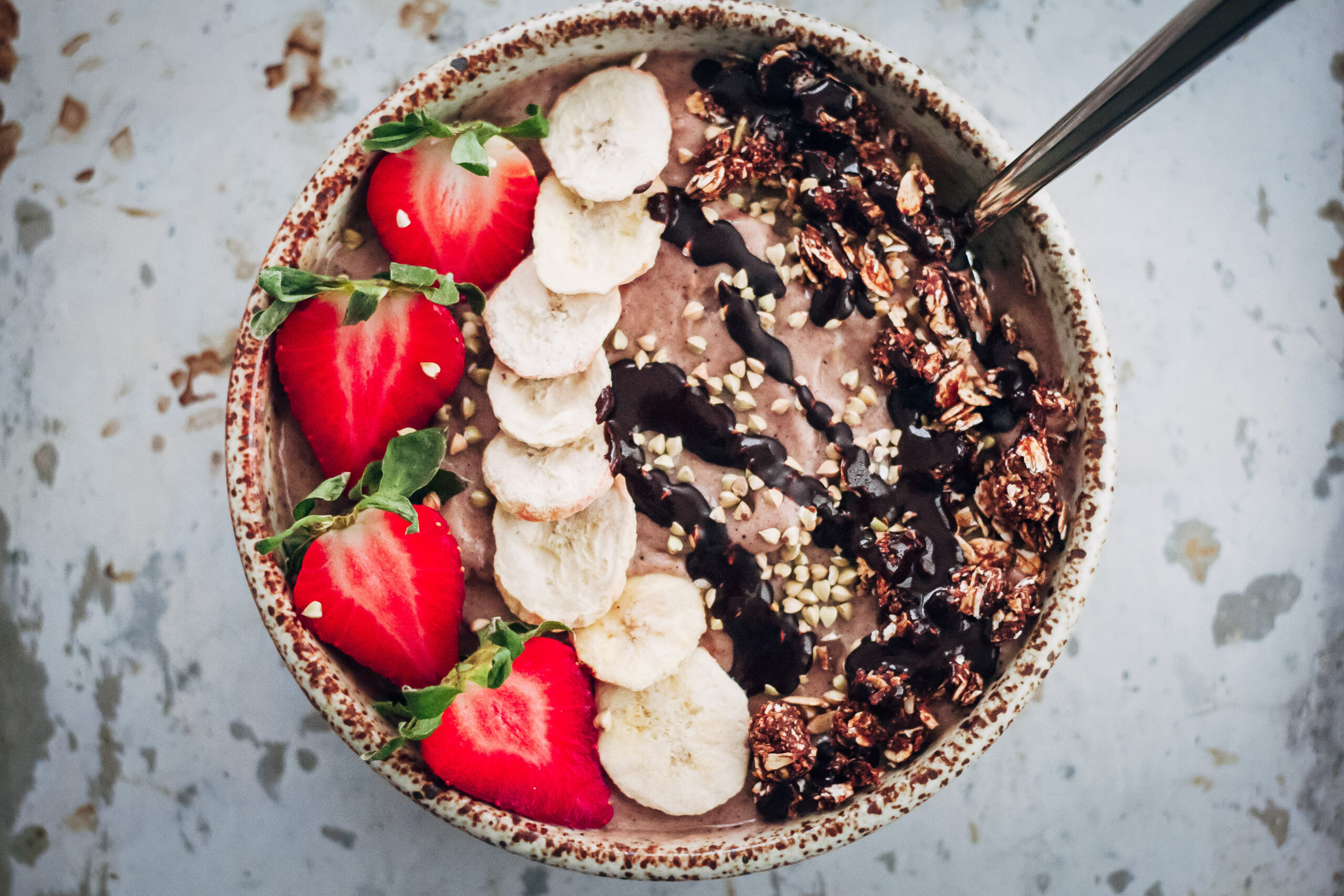 Ingredients:
1 (100g) packet unsweetened frozen acai berry blend
1 banana, frozen
¼ cup non-dairy milk or yogurt
Fresh berries/coconut/granola, to top
Alternative toppings:
nut or seed butters
chocolate chips
cacao nibs
honey
agave syrup
fresh fruit
hemp seeds
chia seeds
flax see
Instructions:
In a high-powered blender, combine the acai berry packet, frozen banana, and ¼ cup dairy-free milk of choice. Blend until completely smooth, adding more dairy-free milk if necessary until your smoothie will blend smoothly. I recommend using the tamper, if your blender has one, to help the mixture blend smoothly.
Pour into a bowl and top with your favorite toppings.
Enjoy!