Engaging kids to art activities can encourage their fine motor skills, problem solving abilities, and help them to process their own world. Art is naturally linked to creativity, an attribute that is increasingly being touted as one of the most important factors for the success of individuals, organizations, and cultures. This is one of the reasons why enrolling your kids to an art school can be beneficial for their future, especially if they are interested in and have talent in art.
Art is also one of the ways children can express themselves and their understanding about the world. It is good to balance their curricular activities in school with other activities that involve their creative brain more.
In Jakarta there are a number of art schools that your children can join. Here we have summarized the list of art schools in Jakarta along with the programs they offer: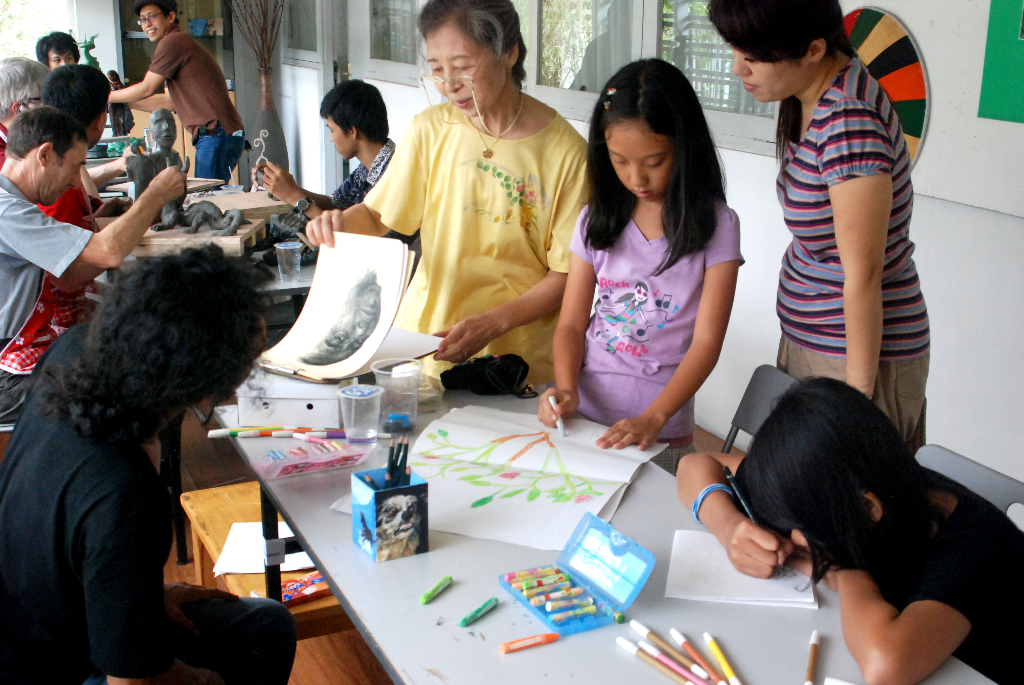 Sekolah Seni JakArt, or also known as JakArt School of Arts is an extra-curricular school that provides additional and complementary education in various fields of the arts under one roof. There are five departments in this school: music (where children can learn violin, piano, cello, guitar, vocal and gamelan), dance, theater, visual arts, and photography. The classes are available all year long and open for all ages.
Address:
Wisma Subud 1A, Jalan RS Fatmawati No 52 Cilandak, South Jakarta
Contact: 021-7503729 or WhatsApp 08567680053
Jaya Suprana School of Performing Arts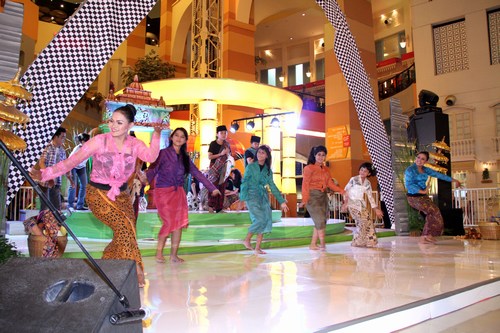 Jaya Suprana School of Performing Arts (JSSPArts) was founded by an Indonesian pianist, composer, writer, and TV presenter Jaya Suprana. Programs in JSSPArts are including music course (angklung, drums, guitar, piano, sasando etc), dance (hip-hop, Javanese, and Balinese dance), karawitan (Gamelan orchestra), theater, and vocal. The classes at JSSPArts are opened for people of all ages.
Address:
Mall of Indonesia, Lower Ground, Jalan Boulevard Barat Raya Kelapa Gading, North Jakarta
Contact: 021-45868303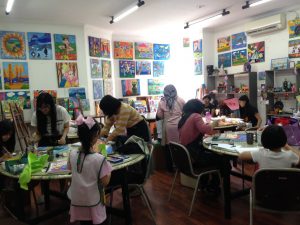 Tomato Art School is an art course founded on 1998 by Shin Don Cheol. The school focuses in fine art and design education. The main program of Tomato Art School is the college preparation program, where students are guided to make the portfolio as a condition for art and design education in colleges. However there are also course programs for kindergarten, elementary, junior high, and senior high school students available at Tomato Art School.
Address:
Jalan Dharmawangsa Raya No 2 Kebayoran Baru, South Jakarta
Phone 021-7236297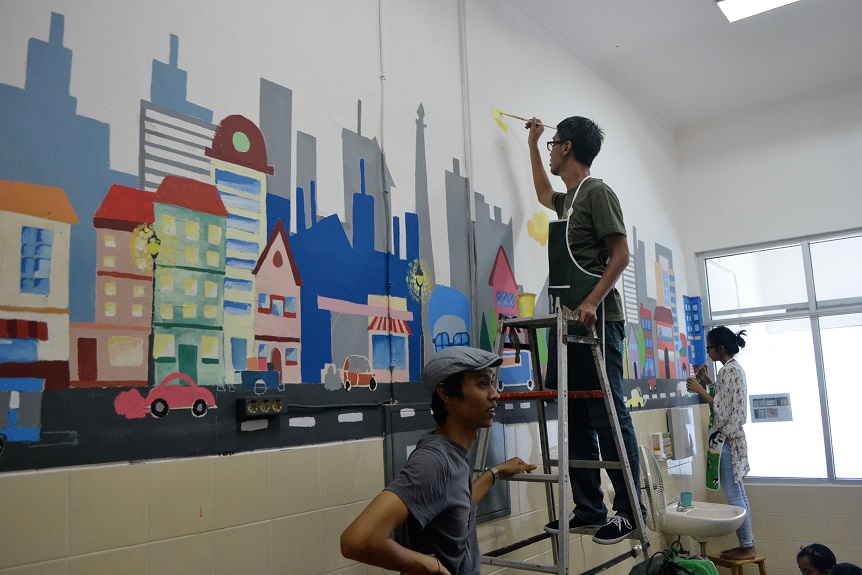 Erudio School of Art (ESoA) is a non-formal institution focusing on visual art and design, which is equal to project-based high school. Children in high-school ages who prefer activities and career in art can explore their interest and talent here in ESoA—thus only those who are middle school graduates can enroll here. ESoA works with Edexcel, an education certification institution from United Kingdom, so the students graduating from ESoA can obtain an A-level Certification in Art and Design. Just like other education institutions that are equal to high school, the graduates will also obtain a certificate from the Ministry of Education of Indonesia.
Address:
Jalan Lebak Bulus I No 55 Cilandak, South Jakarta
Phone 021-75818703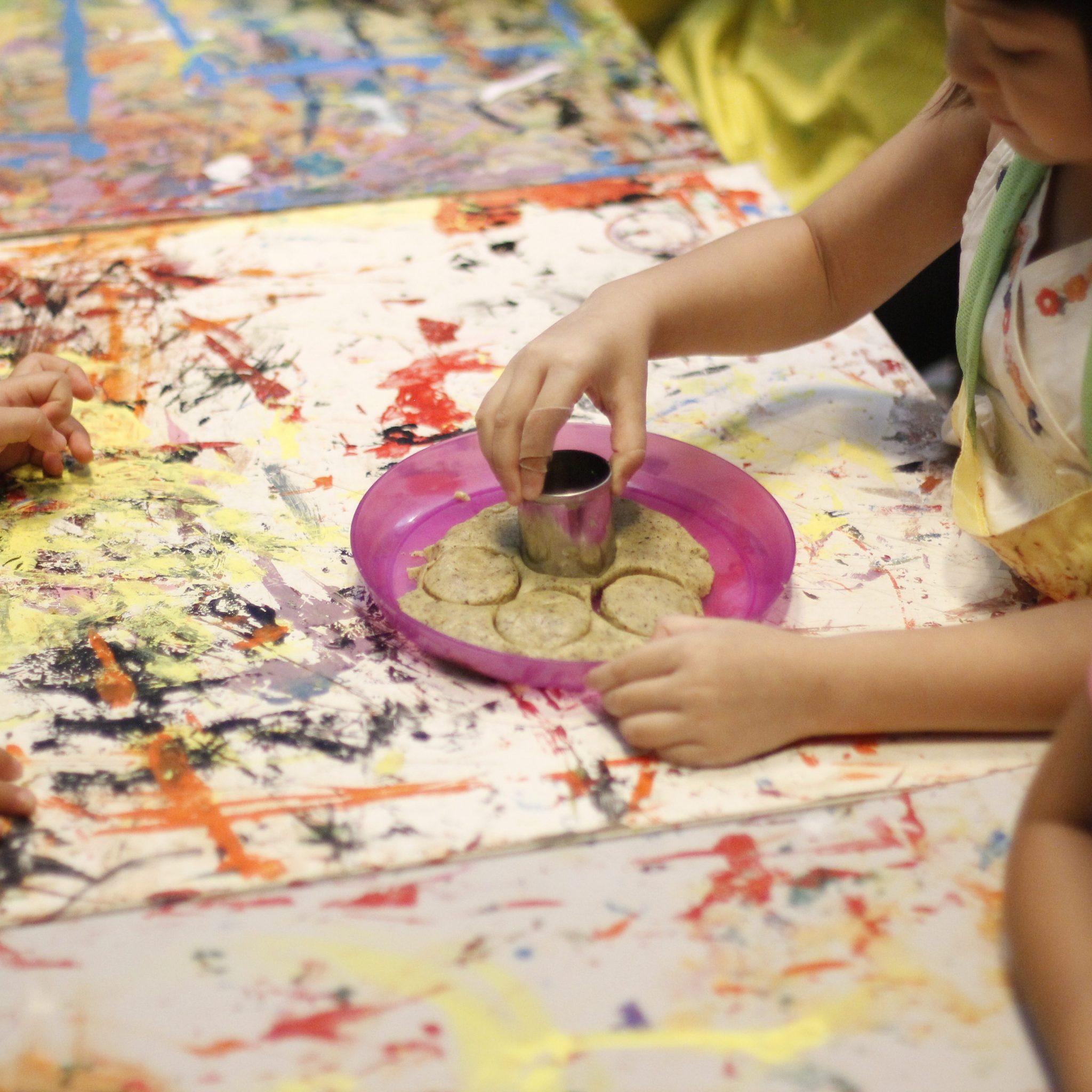 Ganara Art Studio is a Jakarta based art school founded by Saraswati Djumaryo, an Indonesian professional painter and educator. The classes at Ganara Art Studio including Early Art Sensory for toddlers 1.5 to 3 years old; Junior Art Club for kids 3 to 4 years old, Fine Motor Fun for kids 4-8 years old, Kids Painting Class for kids age 4-12 years old, Cooking Class, Film, and Comic Class.
Address:
Jalan Kemang II No 1, Mampang Prapatan, South Jakarta
Phone 0822-11011050