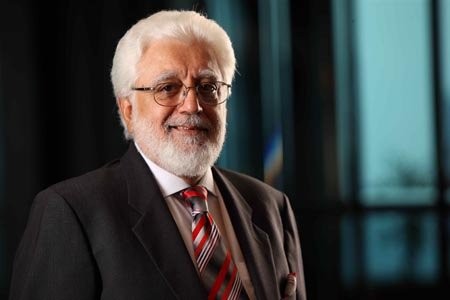 Meet Arun Taneja moved to Indonesia in 1983. He has 44 years of professional experience – large part being with Indorama. Best known for qualities of leadership and exceptional people skills. Arun has a good track record of successfully handling local communities and has a very high EQ.
Hi leadership skills are complemented by his warm, positive nature.
As an Economics Honors graduate, Arun started his career as a management trainee with Jenson & Nicholson (India) Ltd and became its youngest Divisional Sales Manager at the age of 26. He left the company in 1982 to move to Indonesia to join Indorama in early 1983 as the Marketing head. He was inducted on to the board of Indorama in 1990.
Arun was instrumental in setting up the export network of Indorama. During his 16 years with the Indorama, he made major contribution to the growth of the company from US$15m in 1982 to UD$350m in 1997. Left Indorama as the CEO of the Spun Yarns Division to work with two major Chinese textile conglomerates in Indonesia at the board level. Has 44 years of professional experience – large part being with Indorama.
He was recalled to Indorama in 2005 and given the responsibility to acquire 75% stake in Eleme Petrochemicals from the government of Nigeria.
Arun was appointed Managing Director of EPCL and stabilized the operations and brought the company to profitability within 6 months. He was moved back to headquarters as Member of the Corporate Board and Business Development Head for the group in mid 2007.
Photography is Arun's passion and he has travelled the world with this camera gear.